Hey Everyone!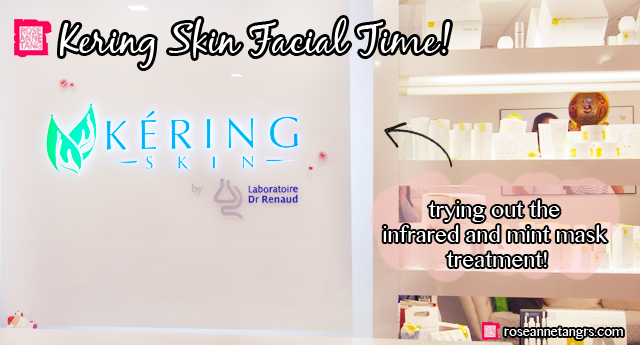 My skin has been really awful lately. I know it doesn't look like it but my camera has been good to me and has decided that it shouldn't pick up every single flaw. The month of feb has been really stressful for me. I'm working everyday and on the weekends and my sleep is postponed till the am.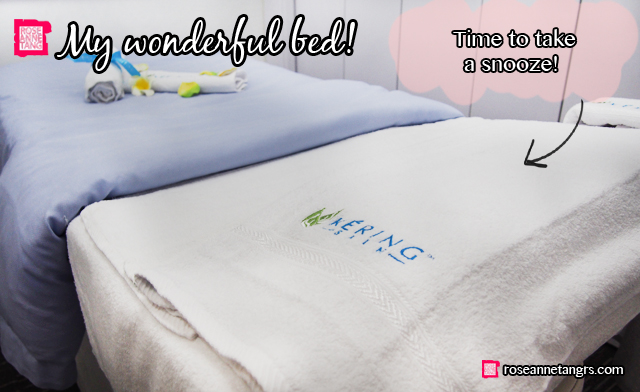 I need like space to breathe sometimes but I'm pretty sure it's just me and my timely hormonal breakouts. With my skin lacking…a lot of things..I decided to take a trip to Kering Skin at International Building in Orchard again to see what they could do! Sometimes no matter how many products you wanna pile on, I guess skin is also a reflection of your lifestyle so I'm trying to find time to slot things in. Hopefully, I get enough sleep! I told the ladies at Kering Skin that I wanted to try something different and something that would help me take away my acne scars and breakouts! My breakouts come out of nowhere and they are so annoying! Thankfully there's makeup to cover them up but it's not always the solution!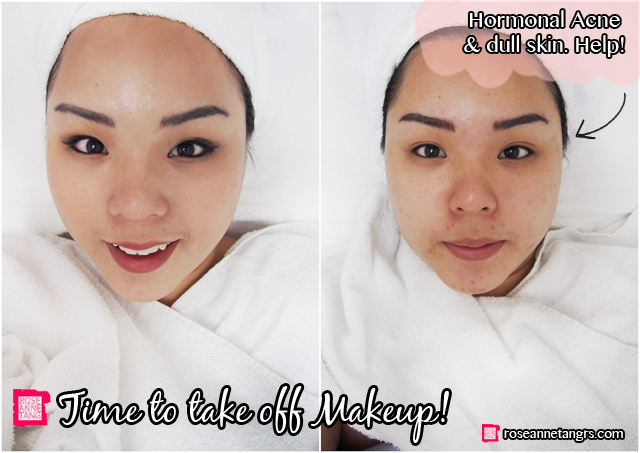 After my facialist at Kering Skin carefully removed my make-up, they proceeded to give me a veggie peel that naturally exfoliates and loosens dead skin cells. They told me that my tired skin couldn't get rid of my dead skin cells efficiently and therefore my new skin cells were not surfacing. This gave me a dull complexion. After spreading the peel on, they let it do its magic under a cold steamer. I love the cold steamer! It's just cold mist on your face but it helps to rejuvenate your complexion and aid in the loosening of dead skin cells!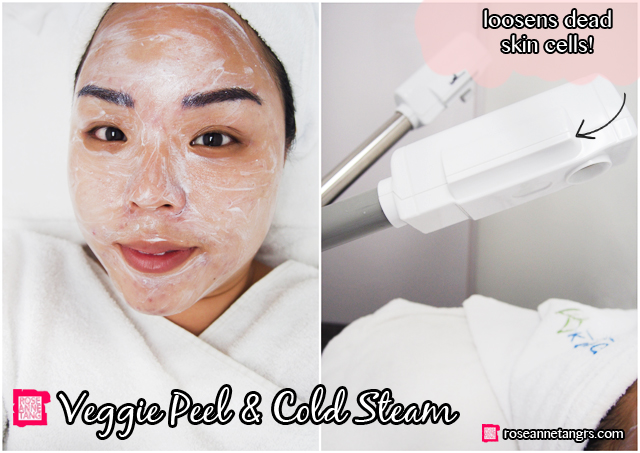 I was really surprised to see that the results were instant! After the cold steam, my facialist then massaged the peel to rid of the dead skin cells and my skin looked SO much brighter after! The before and after is amazing if you scroll up and down to see! There's a glow on my face!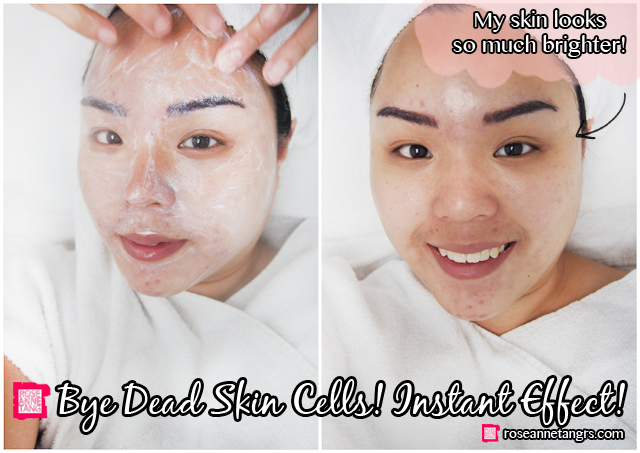 My least favourite part of any facial followed and I'm sure it's your least favourite part too – extraction! I actually didn't want to do any extraction and told them to leave that part out. I was scared that it was going to worsen my hormonal acne and then I'd have even more acne scars. They still insisted that it is needed though to clear away clogged pores and to let it heal. I said alright since I know what they're doing so I went ahead with the extraction process. To be honest though, I'm writing this post a week later and I'm really thankful that they did extraction. I had a huge zit near my mouth that "healed" but it was just so 3D. The extraction took what was inside out and now it's flat – "coverable" by make-up and now healing! After that, they gave me an infrared treatment that kills bacteria instantly. They have this wand that's glowing and they waved it on my skin. It's a slight prickly sensation.
Now it's time for a mask! I really like how Kering doesn't just put a sheet mask on for you and calls it a day. They really consider the current situation of your skin and do the two mask method. The first layer was the herb and chlorophyl mask. This first layer helps to hydrate and repair the skin and gives oxygen to much needed areas.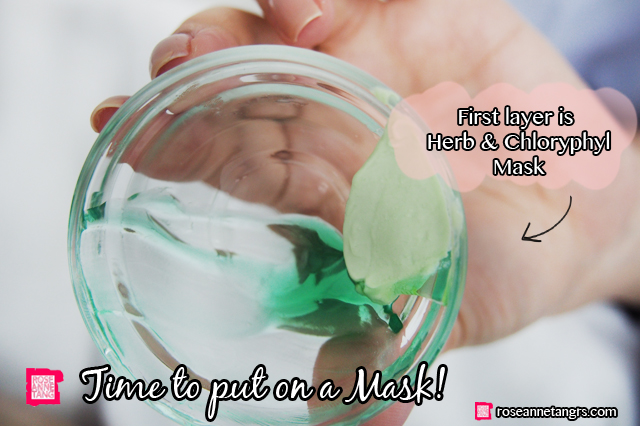 After the first layer, a cloth net is placed on top and a second layer is added. For my second layer, they put a Mint mask on to help disinfect and cure the acne. The Mint Mask is really not a light affair. It was a really strong so I'm sure it was able to really do something.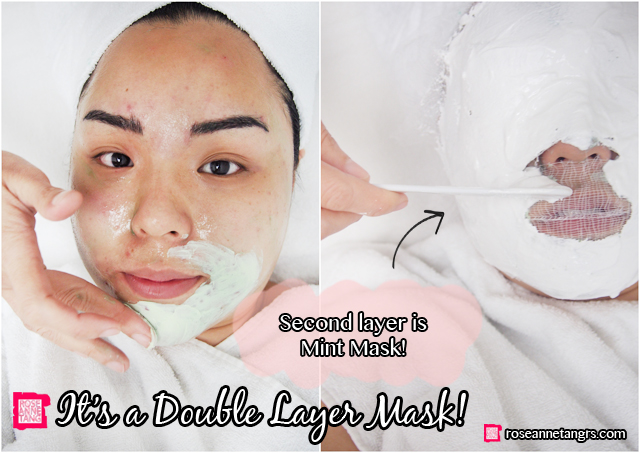 I really have to say that my skin looks so much better. I look more awake and radiant. I still have my acne to take care of so Kering Skin actually gave me their herb mask and anti-redness mask to apply before I sleep every night. So far, I'm liking the anti-redness mask more because it is a clay and helps to dry out my zits.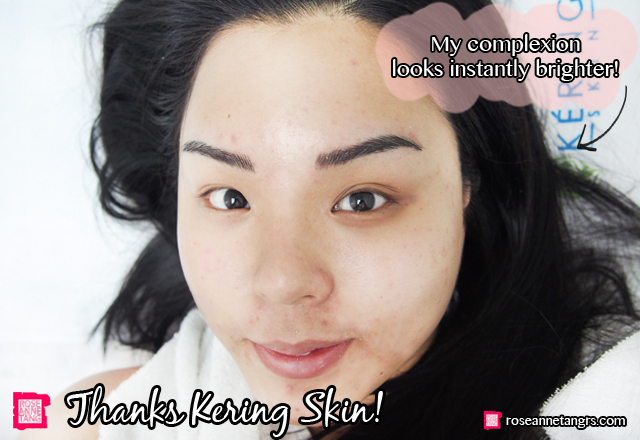 Thanks Kering Skin for the skin fix and kindly sponsoring this session! I really needed it! If you want to try Kering Skin, make an appointment and call them at 6737 7797!
They are located at 60 Orchard Road, #07-07A International Building S'pore(238869) and there is currently a 1 for 1 deal for all my readers! Just mention "Roseanne" when you book an appointment to get a facial at only $68!
Happy Sunday!
Roseanne