Hey Everyone,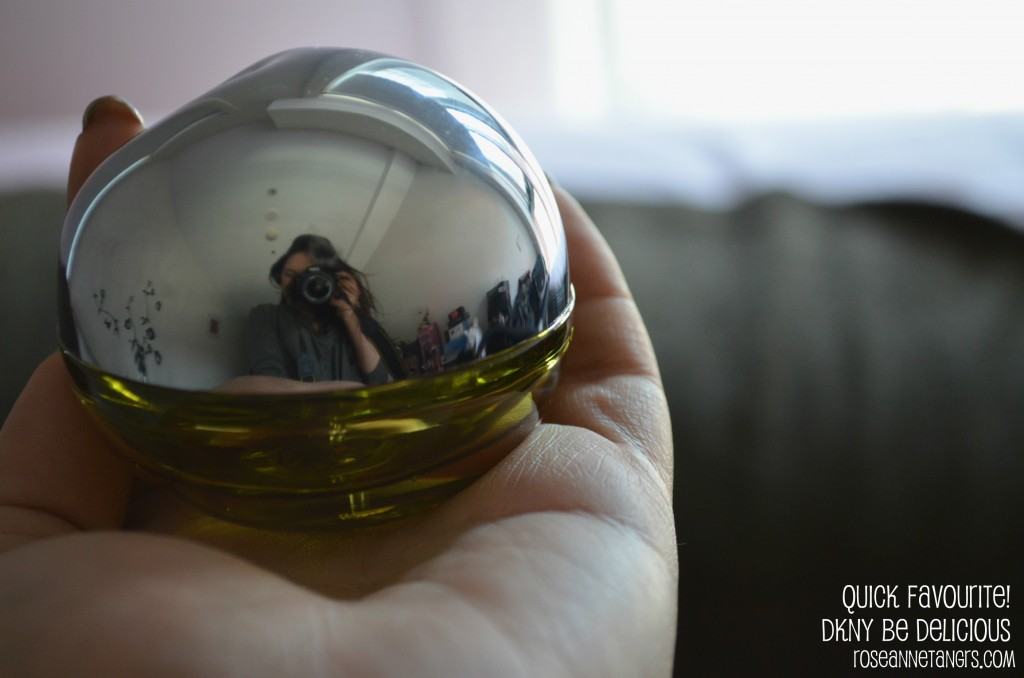 Time for a short snippet on a favourite. Currently, I'm swooning over the DKNY Be Delicious Eau De Parfum. It's not a new release nor is it the talk of the town anymore but this delicious scent has notes of sweet amber, fresh flowers and of course apples that has left me spritzing every time I'm out the door.
I gave this a whiff last semester and plucked it off the shelf immediately. This actually does remind me of New York. My brother used to live right across Wall Street and I spent quite a few summers in the Big Apple looking over busy streets, strolling down Central Park and laughing at all the oddities at Times Square. Sniffing it once more reminds me of the sophisticated working woman in the latest khaki trench coat and posh heeled boots. It's my love of the moment, and cliche as it sounds, the apple of my eye.
Scent Profile:
Top Notes: Cucumber, Magnolia, Grapefruit
Middle Notes: Apple, Tuberose, White Muguet, Rose, Violet
Bottom Notes: White Amber, Woods
What perfume do you have on today?
Love,
Roseanne