Hey Everyone!
If you haven't already known, Bath and Body Works is in Singapore! This is so exciting for me because I've been familiar with the brand ever since I was a teen back in Middle School. It used to be precious back then because the only way to get it is if you were in the states for summer. Everyone would have either a warm vanilla sugar body spray or a sweet pea one hidden in their lockers for after P.E. Back then, I remember telling my Dad to get the body spray for me (partly because I wanted to be like everyone else) and he got the one in cucumber melon which I think is now a discontinued scent because I don't see it anymore in the store. It used to be super popular though and I just love this brand so much. It gives me tons of memories and I am so happy it's in Singapore!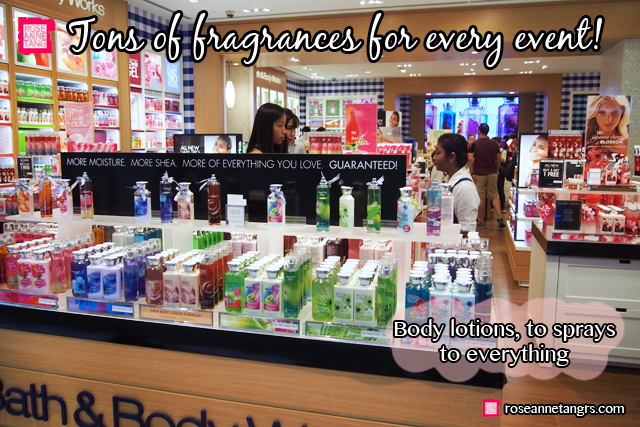 I first found out that it was coming here when I saw the store in construction at MBS mall. I was thrilled. Now that it's opened, I'm ecstatic. I was showing my new housemate around Singapore and MBS and immediately thought I'd stop by! I sneakily took out my camera to take pictures of the new store.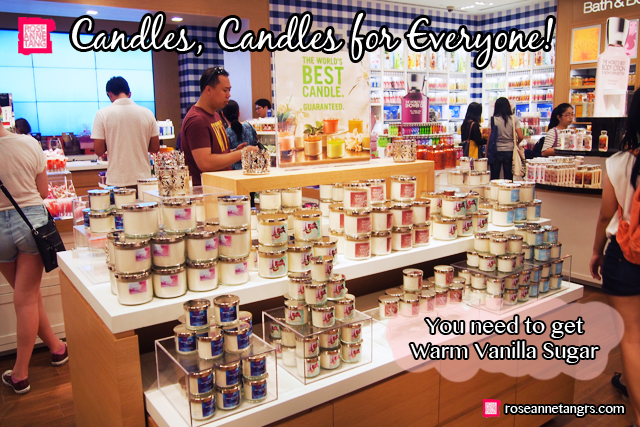 The whole thing is so American – from the style of the store, the products, the decor. I love it. It brings back so many memories. Even the scents all smell very American. It's just hard to explain. If you aren't familiar with Bath and Body Works, it's a huge fragrance brand in the U.S with 1,600 stores there and over 100 stores internationally. Thankfully, one of them is here! The fragrances come in the form of lotions, perfumes, shower gels, antibacterial gels to candles and scent diffusers. All from body to home.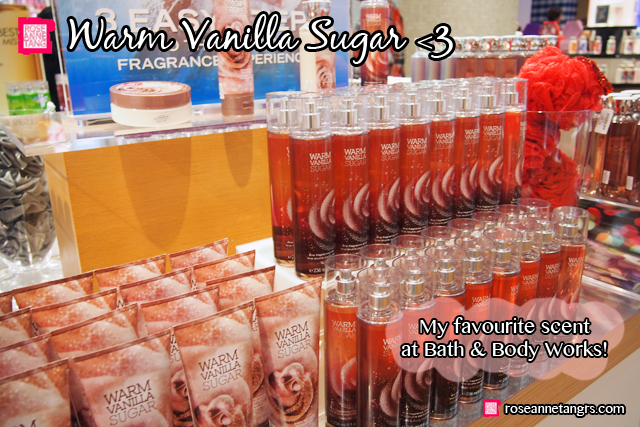 After buzzing around the store out of excitement, I thought I would start my probably potentially growing collection of bath and body works stuff with the Warm Vanilla Sugar Candle. Oh my gosh guys. This smells amazing and it's lit right now in my room. The Bath & Body Works Warm Vanilla Sugar is unlike just any vanilla scent. It's calming and comforting and isn't too overpoweringly vanilla. It's just perfect. I regretted not going back to the store and getting the Warm Vanilla Sugar body lotion and spray too. It just makes me want to cuddle up in a nest of pillows. I love it!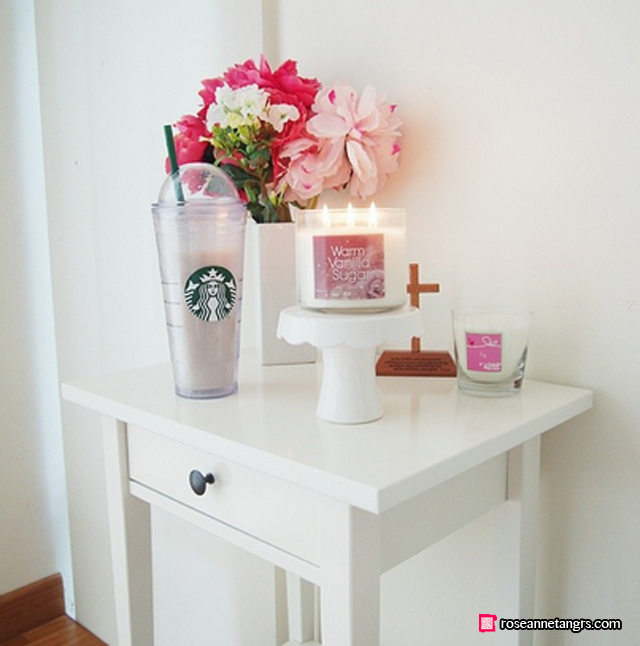 The prices are pretty affordable too! My large candle with 3 wicks was $32 and most of the stuff is around the $20 to $30 range. Hand sanitizer is $9, Pocketbac is $5,  4oz candle is $18, mini candles are $8. So things are thankfully in fact really affordable. Overall, I'm just happy you're here Bath and Body Works!! Yay! For me, I think the must-haves from the store are the candles. They smell amazing and they have quite a good powerful scent that can perfume a large room well. They have so many different flavours too but do me a favor and get Warm Vanilla Sugar. I love it so much and I really hope you will too!
You can visit the Bath and Body Works store at: The Shoppes at Marina Bay Sands, #B2-42, Canal Level.
Totally going back there soon,
Roseanne