Hey Everyone!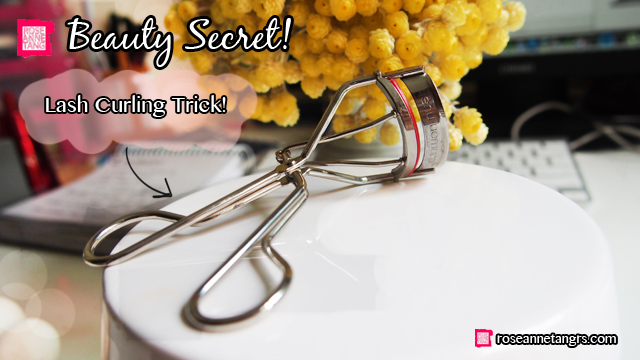 When I first learned how to curl my lashes, it was a disaster! The metal felt too cold and it left me wondering why would any girl do this to themselves! Fast forward to now and I really can't live without an eye-lash curler and curling my lashes before my mascara is always a must. I don't have lashes that curl themselves and look naturally voluminous. They're what I call "horse lashes" – they stick out straight over my eye – just like a well..horse. I know it sounds pretty crude to compare myself to a horse..but hey it's true. Thankfully though I've found out a way to curl lashes better than just curling them. It's a new method that will promise you bigger and better lashes with just one move of your hand.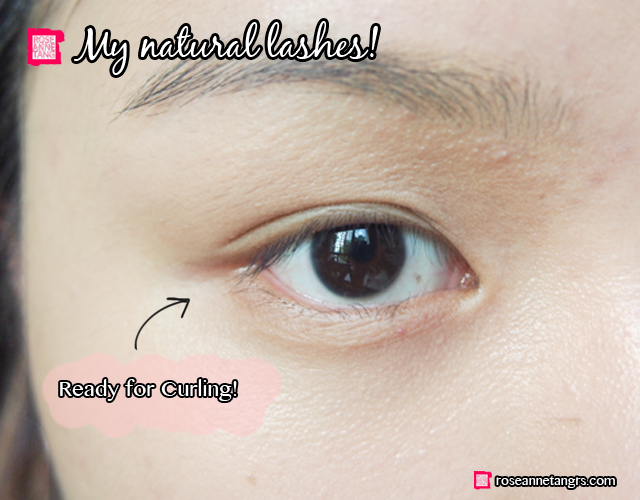 Let's first curl them the way we usually do. Take the eye-lash curler and then pinch for a few seconds. Then, release and you have curled lashes. For one, my all time favourite eye-lash curler is the Shu Uemura Eyelash Curler. It's been my favourite ever since I started make-up. I remember ditching taking my mom's curler and wanting to get my own. I researched online for what people thought was the best one and it was this. Next thing I know, I bought it duty free at the airport and bam, it was the best thing I've ever used to curl my lashes.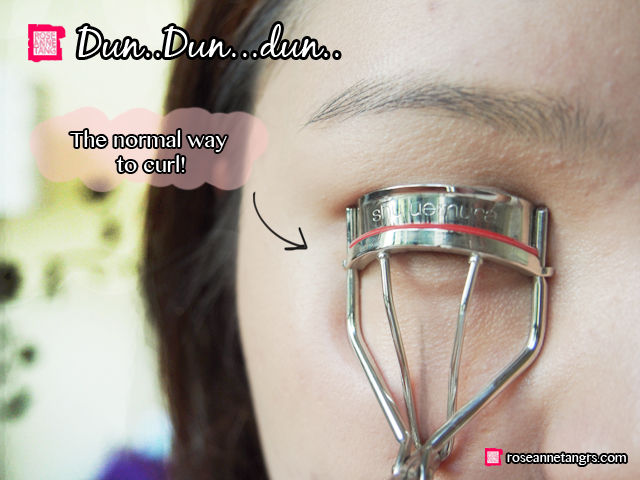 I know this because one time I lost my curler (insert sad face here) and tried heated curlers, curlers from different brands – and none came close to the curling power of this baby. I bought another one pretty sure that I had the best one in the market. So yes, if you're looking for a eyelash curler and your one doesn't work currently, please try the Shu Uemura eyelash curler – you really won't regret it. As you can see, curling the "normal way" is still pretty good. I still have curled lashes and it looks great! I didn't put any product whatsoever on my eyes so you can see the true power of the curling methods.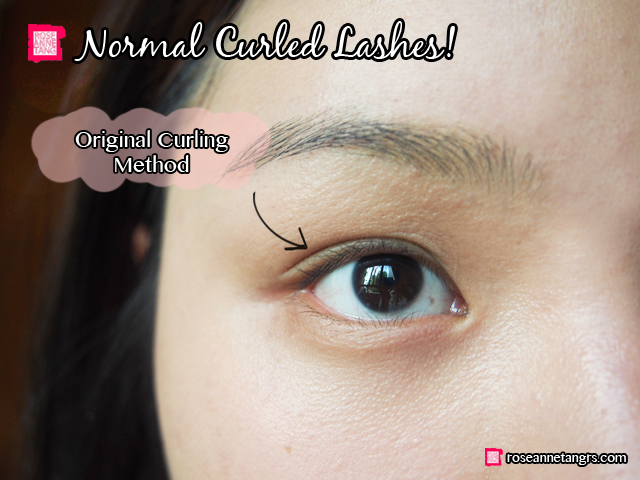 However, let's get to the lash curling trick! Here's my other eye.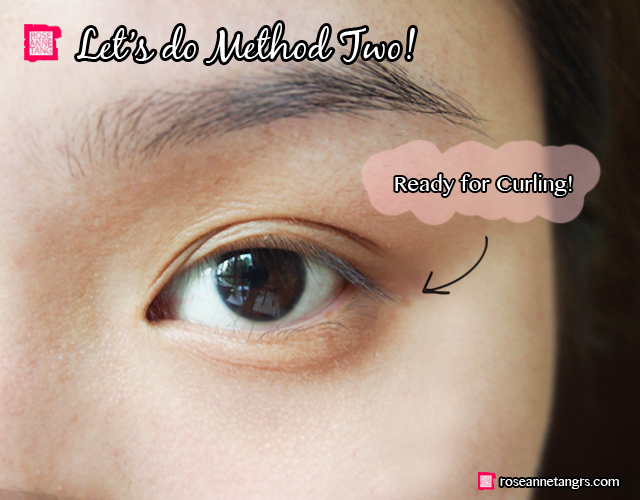 What we're going to do is pinch your lashes as normal but then gently lift your curler upwards – so that it forms a right angle to your face. This is not painful whatsoever. It's just gently lifting the curler up. It's really easy actually.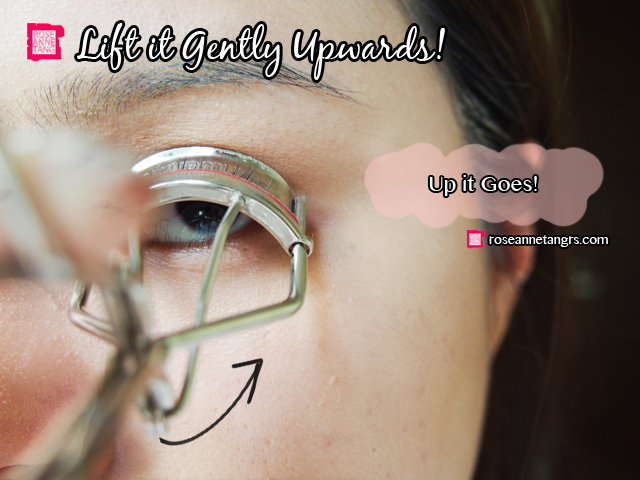 But what you get as a result is probably twice as much curling power! How cool is this trick!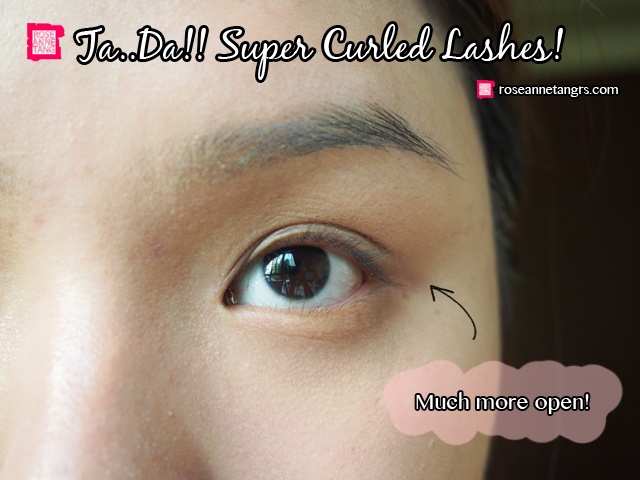 Hope you liked this post! For more updates, follow me on instagram @roseannetangrs
Love,
Roseanne