Hey Everyone!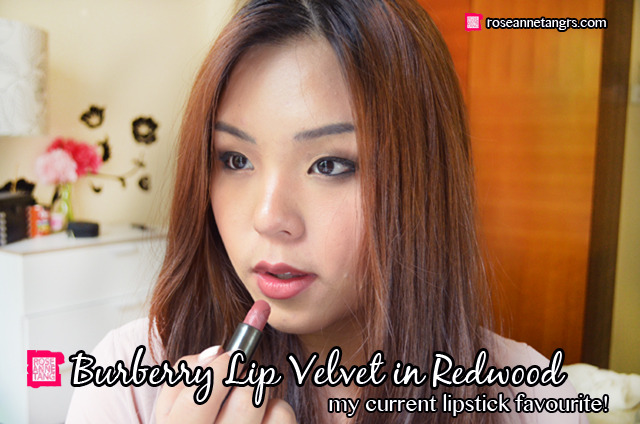 Finding a lipstick favourite in my jungle of a collection is pretty difficult but I've found myself using one time and time again so today I was like, why aren't I telling you about it?! It's the Burberry Lip Velvet in Redwood and it happens to be right now my all time favourite subtle matte finish lipstick.
First of all, it is instantly classy and chic. I mean look at the packaging – even the lipstick is printed with the signature Burberry pattern and the case is embossed with it. I love how the formula is so smooth and creamy. Not that wet creamy though, just kind of like chocolate. For a matte lipstick, it really is far from drying and the pigmentation is amazing. My lip velvet is in Redwood which is a beautiful dark neutral brick brown that I really love sporting these days when I have more "serious" things to attend to. I reckon it's a lovely work lipstick too because it's not too loud but still defines the lips really well!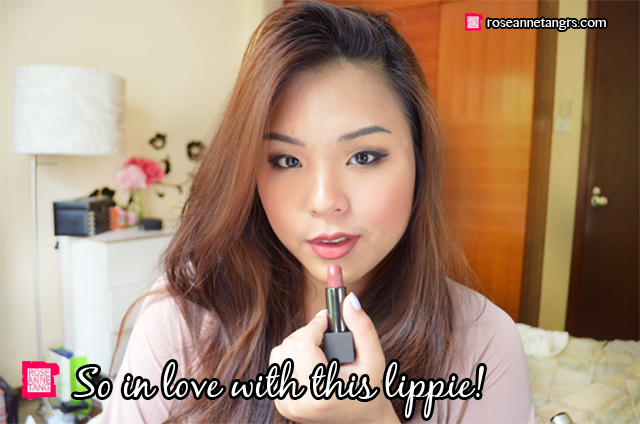 I just wanted to tell you about my spiffy lipstick really. It's short and sweet and the Burberry lip Velvet is for sure something you want to check out the next time you're at the Burberry makeup counter! By the way, Kering Skin is my facial sponsor so if you're wondering who keeps my skin in check, it's them! I just wanted to let you know also that the promo is still going on! Book now and call them at 6737 7797 to get a Kering Skin facial for only $68!! Read more about my experience with them here – http://roseannetangrs.com/?p=18947923
Hope you're having a stellar week.
Love,
Roseanne