Hey Everyone!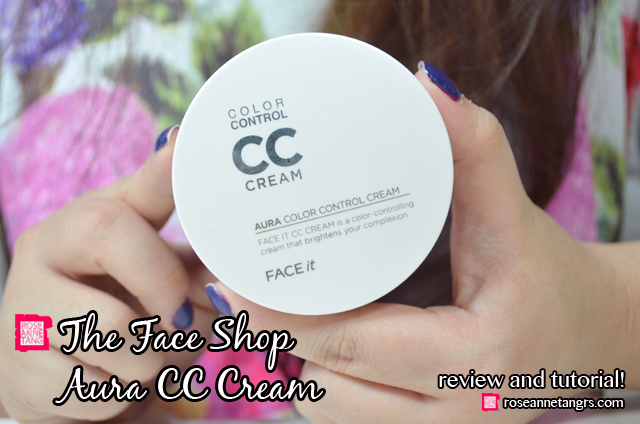 I can't wait to tell you my latest find – The Face Shop Aura CC Cream. Boy, is this stuff good. I've been trying to get on the CC Cream bandwagon lately just because it's all the rage now. I remember reviewing the Rachel K CC cream a long time back, loved it and and now it seems like it's everywhere now. Incredible how fast things can grow! Of course with the bb cream craze, I was a little skeptical. Most CC Creams now boast color correcting properties and a majority of Asian brand CC Creams try to differentiate themselves by having color changing technology – cream that comes out white and changes to suit your skintone. Basically what is happening here is that there are little sacs of color that you break when you blend the product out so the product appears to change color. Personally, it's a gimic that is so last century and something that a few foundations already had before the CC Cream craze hit. This does not have the color changing technology but it's sister, The Face Shop Smart Capsule CC Cream does of which I also bought and will review later.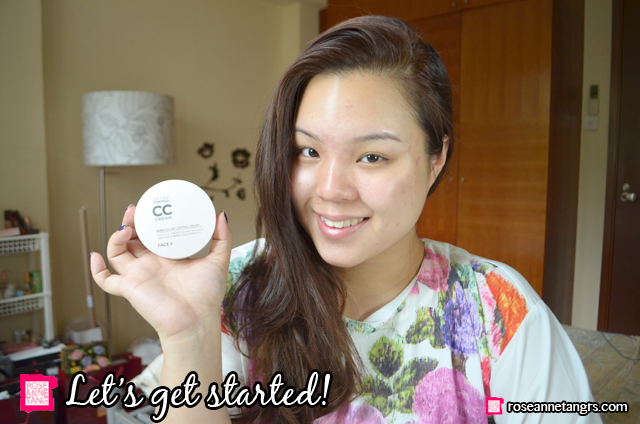 To be completely honest with you, The Face Shop has always been one of those stores I passed by in Middle School to get nail polishes but for nothing more. I don't really have anything else from The Face Shop and I had no plans to change anytime soon until I asked you gals on Facebook what CC cream I should get, and someone told me to get the Aura CC Cream. My friend also said it was well sought after and on the interwebz already so I had to try it out. I was surprised at the price-tag. This CC Cream is going for a whopping $49.90 in Singapore. My friends, that's 50 bucks. I didn't know what to think but I knew I wanted to try it. It kind of reminded me of my Aussie days when I paid $40 for a drugstore Revlon foundation. It's a big step for me to say this.. but I don't regret it.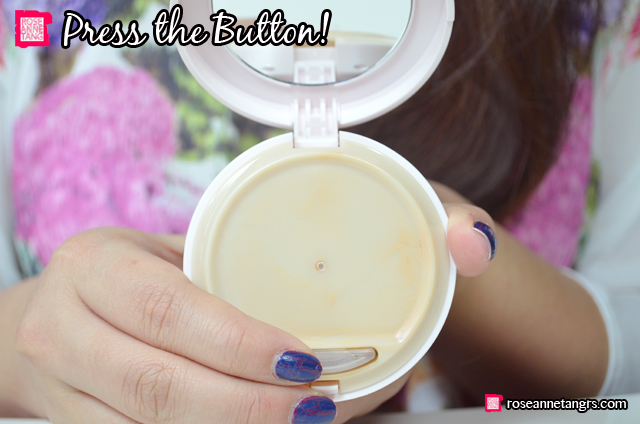 First of all, the packaging is insanely cute. I mean, it comes in a compact – like your powder would..except it's not powder. It's CC cream. I've never seen packaging that looked like this before. You press the button and the CC cream comes out in a perfect small amount. You use it on your face and then press the button again if you need more. It's completely the most hygenic compact ever and you don't have any product wastage. It's so smart and more creams should come like this.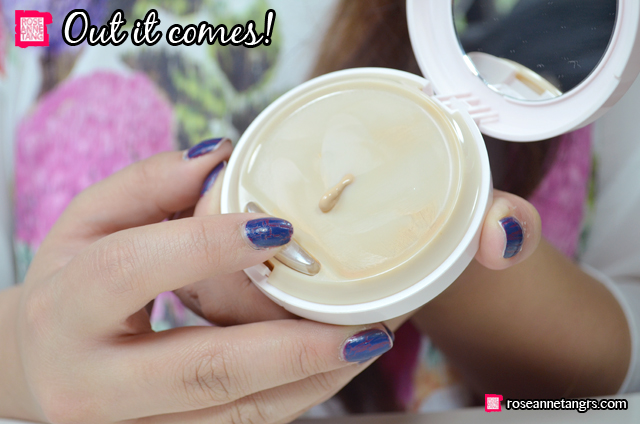 But of course, what's a good cc cream if you don't see what it looks like on my skin? The Aura CC Cream claims to "create radiant and brighter skin tone as if the skin is being spotlighted – wrinkle care/whitening/sunscreening triple functional cosmetic" (from box). So basically it brightens your complexion. It also happens to be SPF 30 PA++ and my color is 02 Natural Beige (I'm about an NC 30) in M.A.C.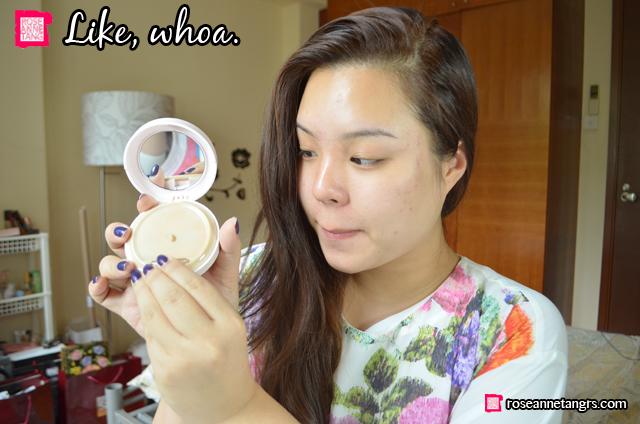 As with all BB or CC Creams, I use my dot and pat to blend method. This is the best method for applying cream products like bb creams and cc creams with lesser coverage because it creates a completely even result. The texture of the Aura CC Cream is smooth and rich. It's quite creamy and very easy to blend. The formula feels perfect. I love how the color of the CC cream is not overly pink or blue based like A LOT of BB creams are. They make you look so grey but I'm so happy that this one is yellow-toned like the Bobbi Brown BB Cream and thus it matches my skin tone instead!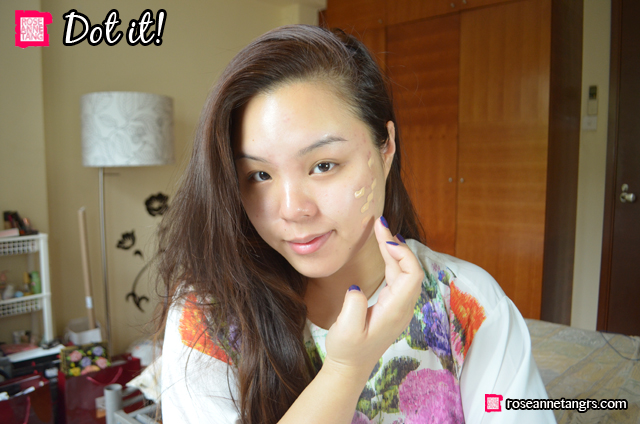 Then, you pat it into the skin with three fingers in quick dabbing and patting motions while moving your hand around the face. The coverage of this stuff is amazing. Amazing. Like unlike any other CC cream or BB Cream. Folks, it's a CC cream with …MEDIUM to HIGH coverage. I mean, only foundations get that kind of lovin'. It covers scars and blemishes well and does it naturally without looking cakey. It has the skin-like and hydrating finish of a CC cream, but the coverage is that of a regular liquid foundation. Amazing. Very impressive. It's almost easier to whip this on with your hands before you go out and you can trust that it will actually cover a lot of your rough spots – instead of finding your foundation brush and liquid foundation.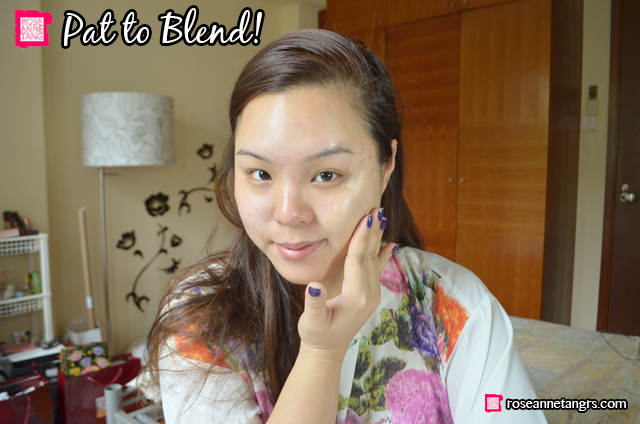 To prove my point – here it is. Proof of it's amazing-ness. Do I need to say anything more?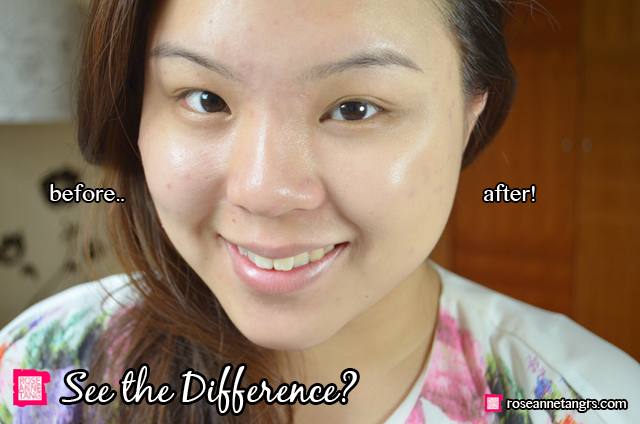 I look pore-less. Overall, this is a must-have even if you don't have it locally, you should see if you can get it online. It's that good. It's expensive though but I don't regret it and I hear that they have re-fills which are cheaper after you're finished. I really love it. I really do. Go get it.
Love,
Roseanne