Hey Everyone!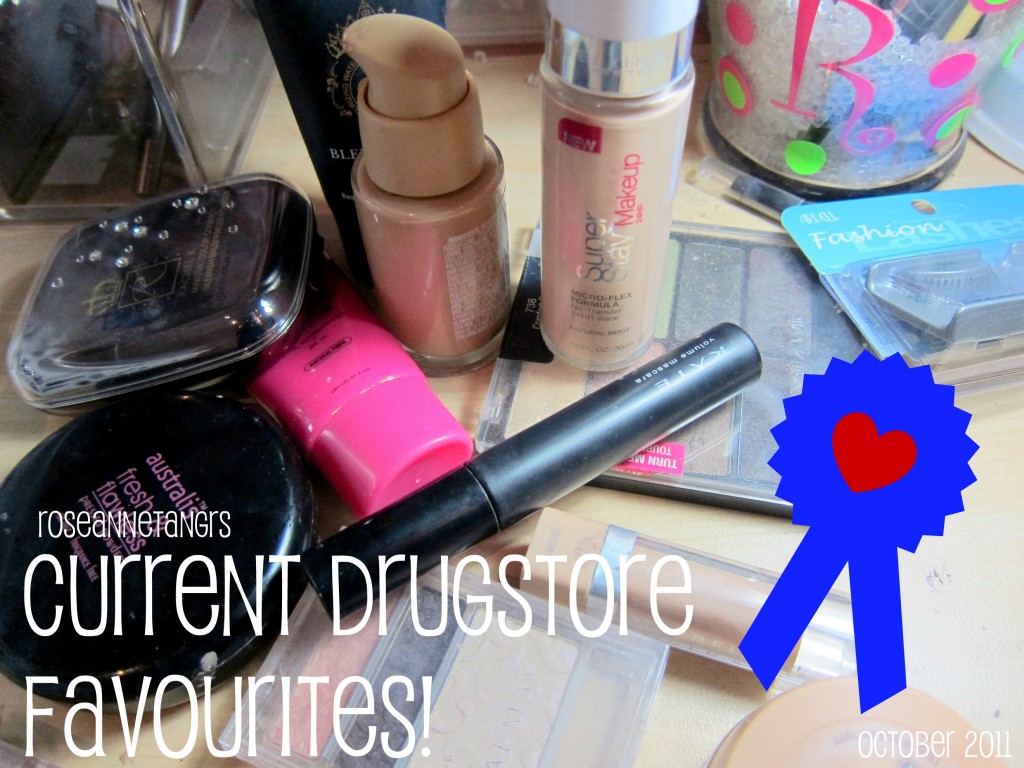 Going to the drugstore can sometimes be a little daunting. There are tons of products stocked on the shelves and with much lighter price tags, it can only be either a joy ride or a roller coaster figuring out what to place in our shopping basket. Today, I'll try to make that job easier by showing you my top 10 current favourite drugstore products are so your trip to the store can be that much more fun. Make-up Junkie or not, we've all been there when our wallets need to stop the diets and start piling on the weight for the winter.
1. Maybelline Dream Matte Mousse Foundation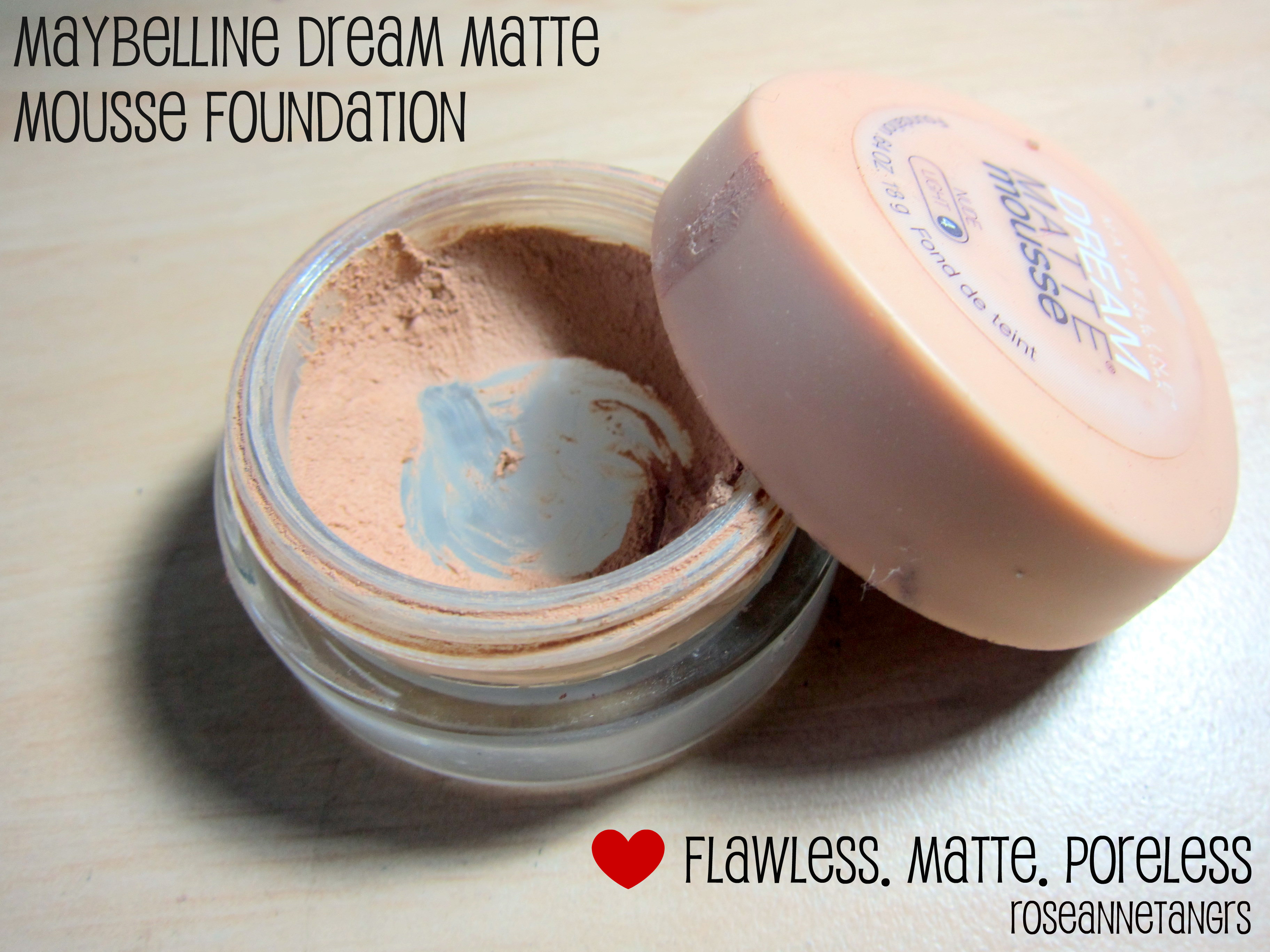 This is my ultimate night out on the town foundation. It provides such a beautiful flawless coverage and conceals pores beautifully. The best way to use this foundation is with your own fingers and pressing the mousse onto the skin and then in circular motions, blend away. It can be a little clumpy at first, but the finish thereafter is flawless. Check out a prior review on roseannetangrs.com right here: http://roseannetangrs.com/?p=16376613
2. Revlon Beyond Natural Blush/Bronzer in Peach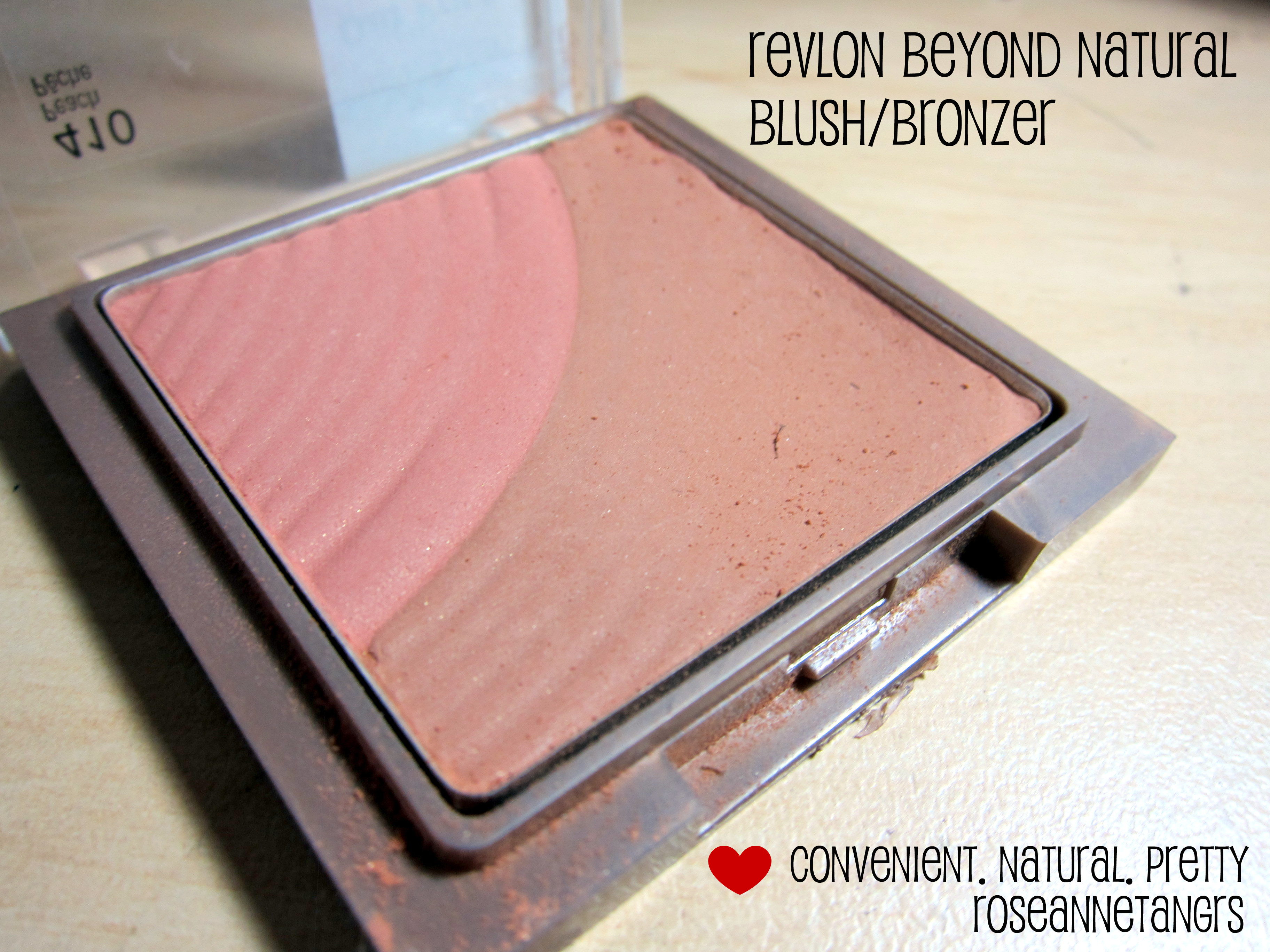 This is something I picked up at the Direct Factory Outlet and I am so glad I did. I love the natural tone of both the blush and the bronzer because it brings out the best of your complexion. It is the ultimate natural looking bronzer and blush, plus the duo makes it convenient because you're only grabbing one product, not two.
3. Covergirl LiquidLine Pencil Eyeliner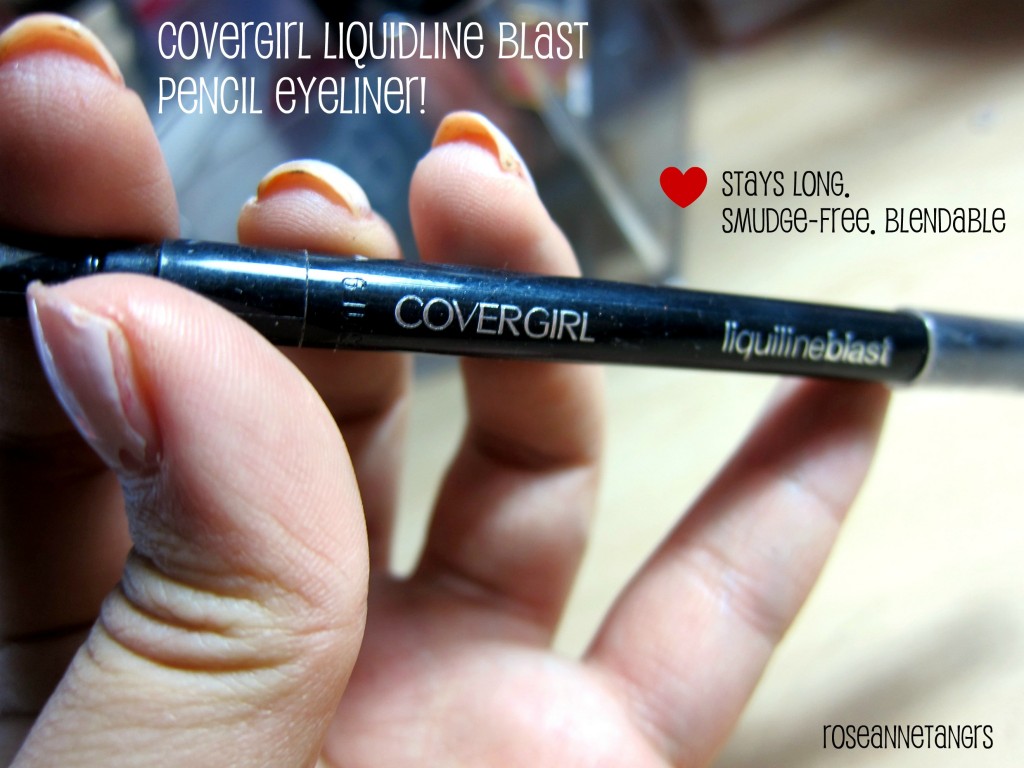 If you're looking for a no-fuss pencil eyeliner that doesn't smudge but blends beautifully on the eye, then look no further. It's like a combination between the softness of the Urban Decay 24Hr Pencils and the staying power and anti panda eyes of the MAC Technakohl liner in Graphblack. Except, it's a drugstore version, even better right? Another really great liner only available in Australia is the Sportsgirl Draw The Line pencil liner, great dupe for the MAC technakohl!
4. Australis Fresh & Flawless Liquid Foundation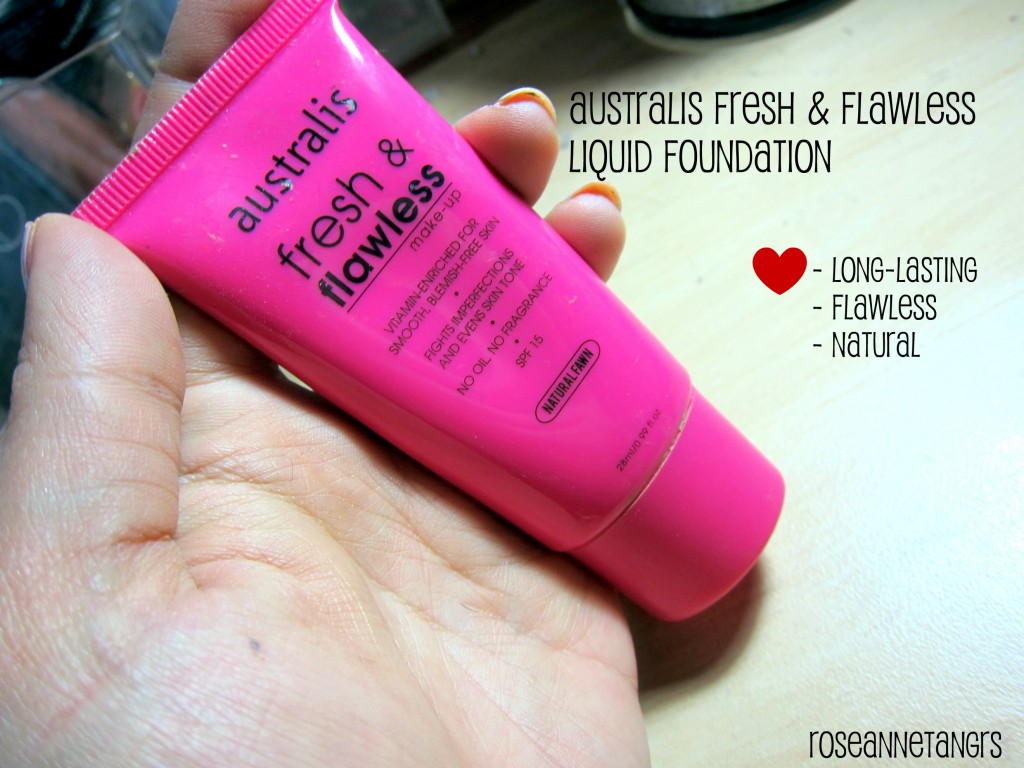 This foundation is like $12.95 at Priceline and it is amazing. Okay, I understand that some of you don't like the blendability but if you blend real fast and you apply it in quick motions, the rewards from this baby can make it all worth it. It stays on for a really nice time and the finish is flawless but natural looking which is great for everyday wear.
5. Australis Fresh & Flawless Pressed Powder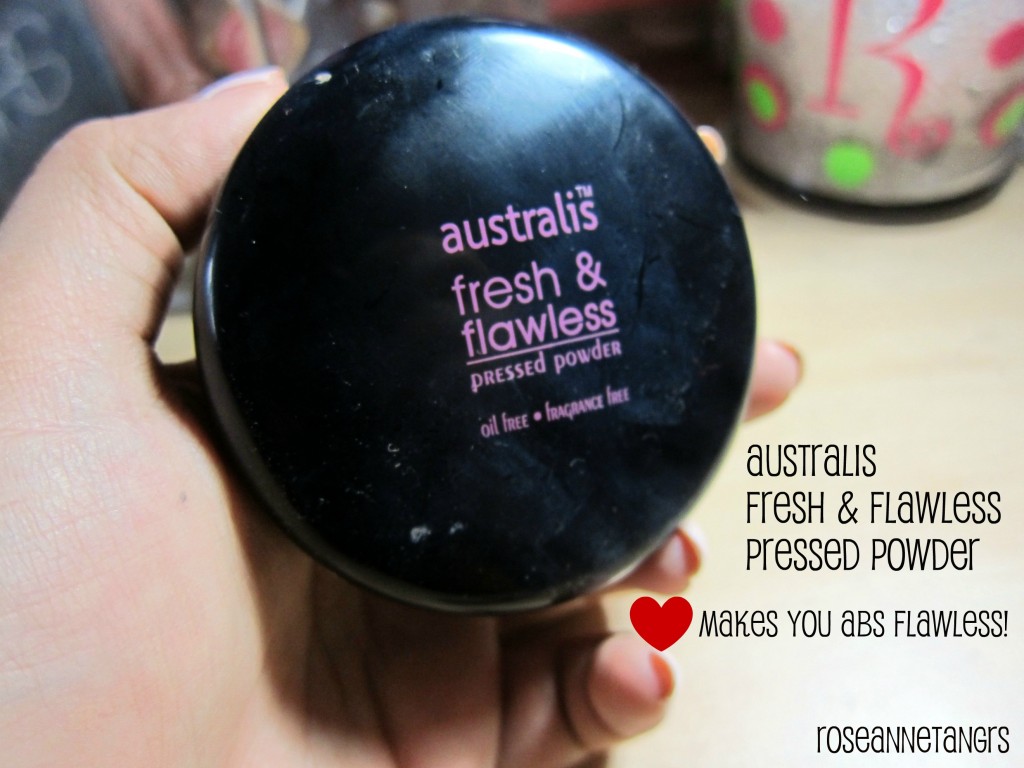 This is such a good dupe for the MAC Mineralized Skinfinish Natural because it is a beautiful and soft powder and when you set your liquid foundation with this, you'll get a nice looking, non-cakey complexion. Such a great powder.
6. Almay Intense i-Color Trio for Brown Eyes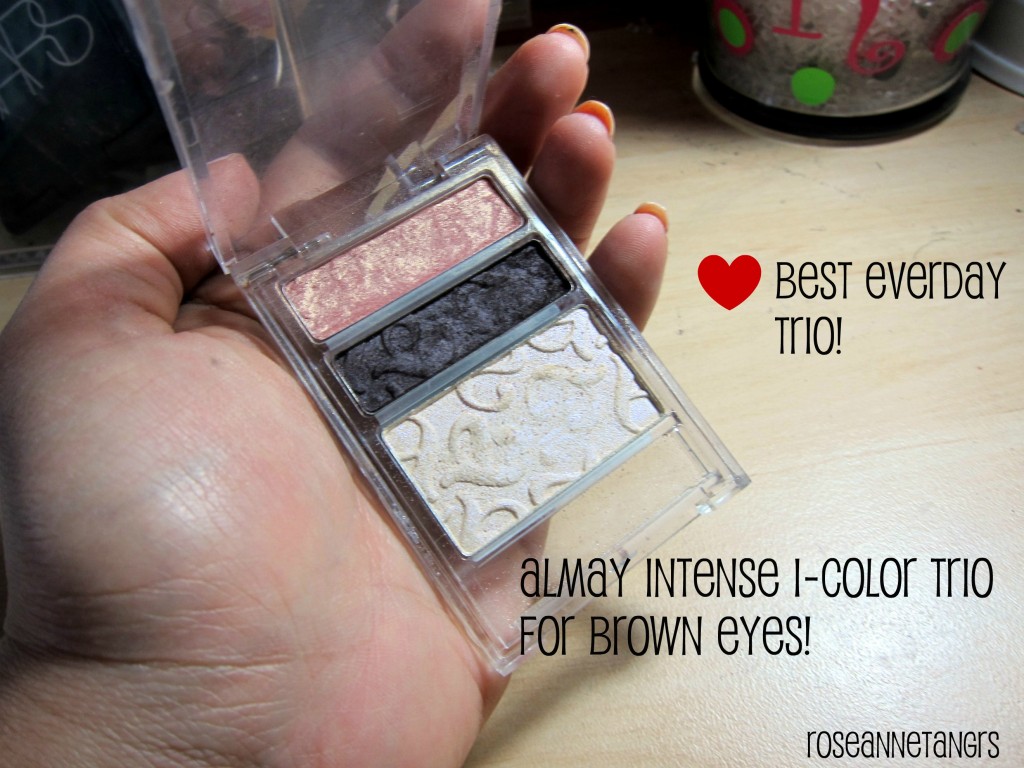 I have been using this trio every single day and I can't say enough praises about it. It really brings out my eyes. With the soft gold and pink undertone matched with the chestnut brown, you'll have eyes that are natural and neutral but still gleaming in the sunlight. With natural falsies on, you'll have a look that will get eyes turning!
7. Wet N' Wild Comfort Zone Palette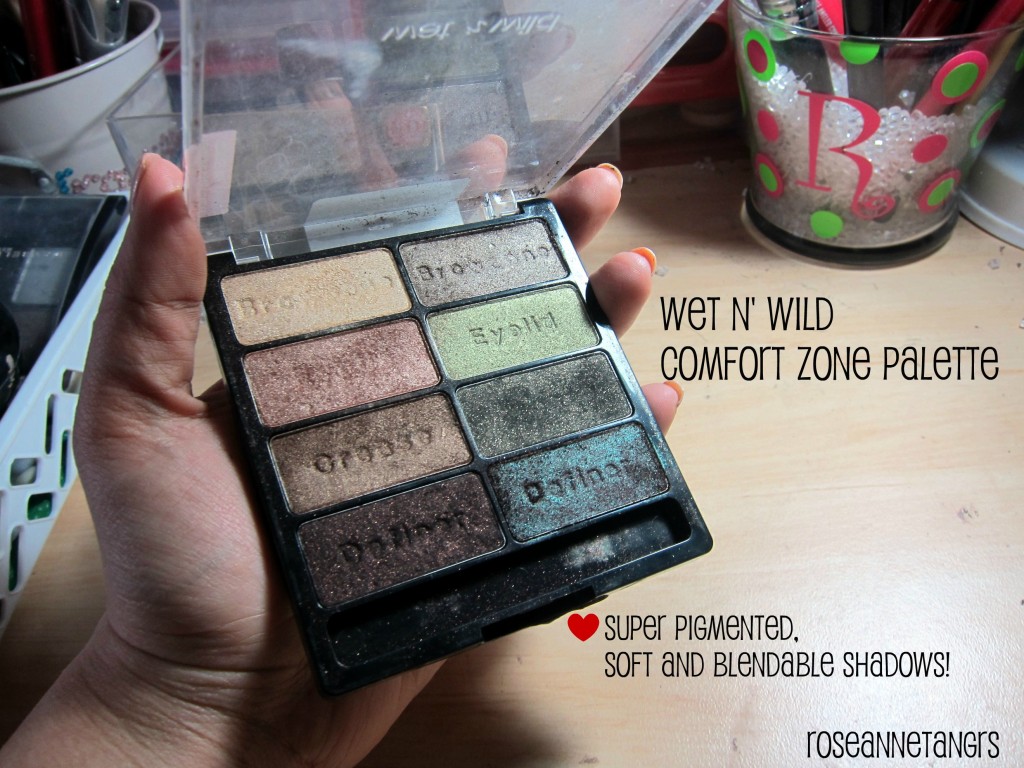 This is my all-time favourite versatile palette. The quality of these shadows are absolutely amazing and I say this one in particular should be a staple in all make-up vanities. The shadows are so soft, so blendable and such good quality making any look pigmented and powerful. I love it.
9. Maybelline SuperStay 24 Hr Foundation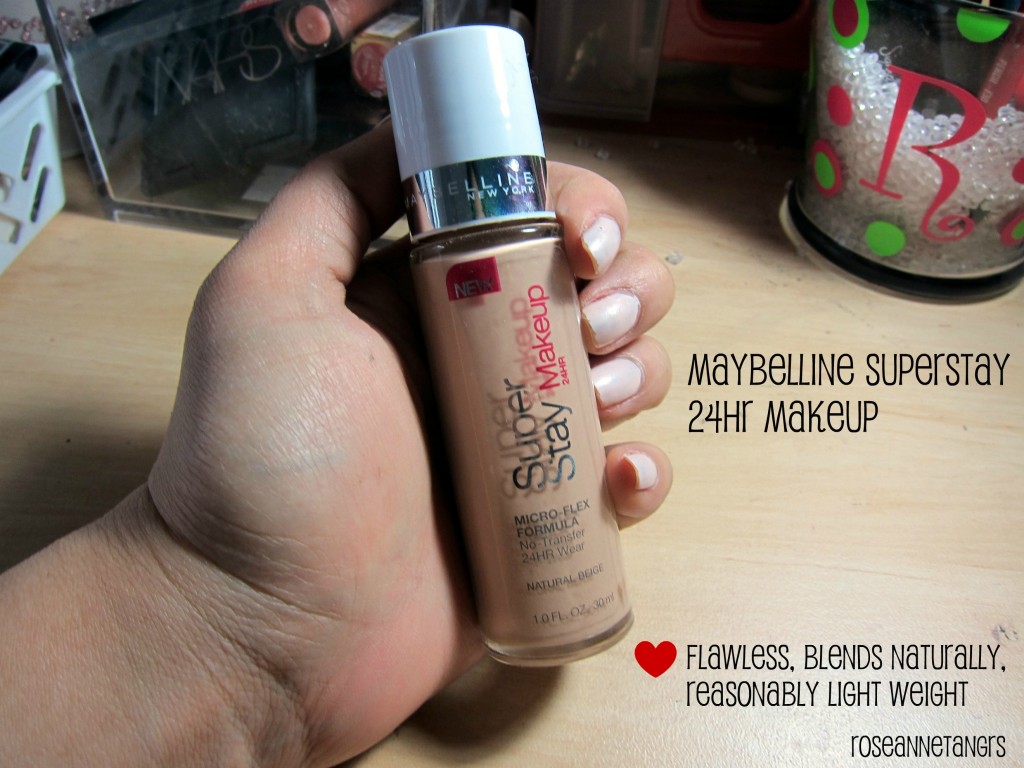 The Maybelline SuperStay 24Hr Foundation is one of my all-time favourite drugstore foundations. I can't say enough of its ability to blend well and look flawless but remain light and great for an everyday foundation. If you need to hear more praises, check out my review of this baby right here: http://roseannetangrs.com/?p=15504214
10. Maybelline Coverstick Concealer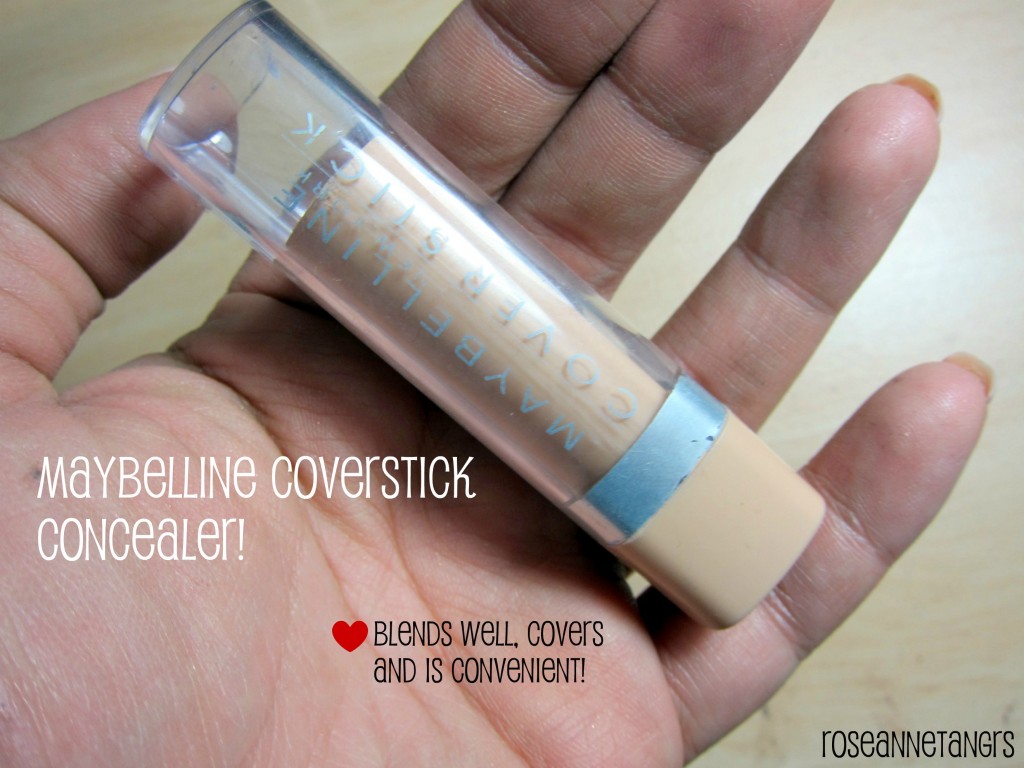 This is one of my newest drugstore finds and I can't say enough how it reminds me of the MAC studiofinish concealer. I love how it's cream and I don't need a brush to apply it making it great to pop in the on the go makeup bag. It covers well, blends well and stays for a decent amount of time. Plus, it's only $8.95 here in Australia!
So there we have it! My current top 10 favourite drugstore products! I do need to make some honorable mentions to my all time favourites including the Maybelline Dream Matte liquid foundation, the Rachel K CC cream and the Rachel K Pressed Powder as well as the Ardell Natural Lashes in 110!
What are your current favourite drugstore products?
♡ YouTube Channel | Facebook Page| Online Store | Hellocotton | Bloglovin' | Twitter | Instagram
Love,
Roseanne