Hey Everyone!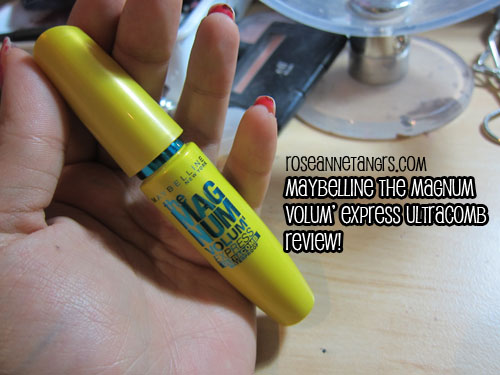 I believe that my lashes have stage fright. They're a little scared naturally to be out in the open. In fact, any longer and I might look like a potential Snuffleofogus from Sesame Street. True story. Today I'm going to be doing a review on the Maybelline Magnum Volum' Express Ultracomb mascara. It's coming out in Singapore if it hasn't already and I have to say it's one of my all time favorites. I love it!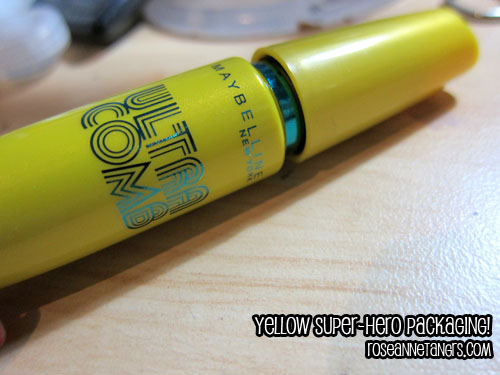 The Brush: 
The brush reminds me of a zebra which it shouldn't because it's yellow and black instead of black and white. And it's not a brush, it's a comb. It has black zebra stripes which are holes that fill in with the mascara and you use the non-curved side to apply the mascara which I know is a new behaviour. The first time I used it, bimbotic I know, I used the yellow and obviously nothing happened. So use the stripey side, please. Comb mascaras are actually underrated. They do better for me in terms of defining, curling and lengthening!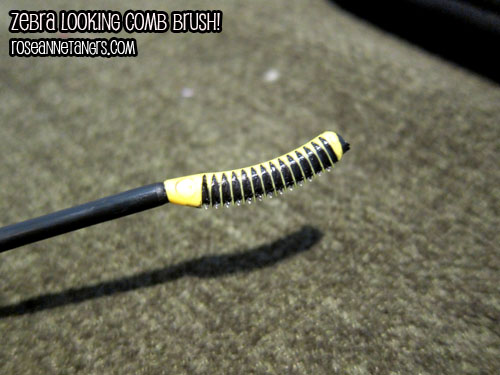 Packaging is cute. It's yellow and bright.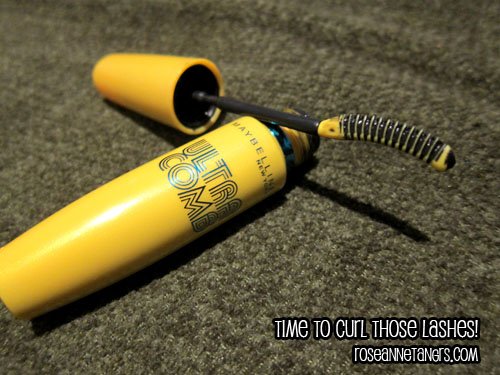 Time for a Test Run! 
But really, who cares? What we really care about is if this baby works. Let's take it for a run. So this is me without any mascara on. As you can see my lashes like to stick straight out.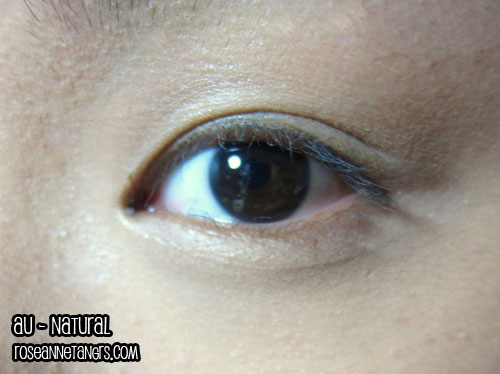 I then proceeded to curl my lashes. I always curl my lashes and I never apply mascara before curling it first. It becomes a messy, mess.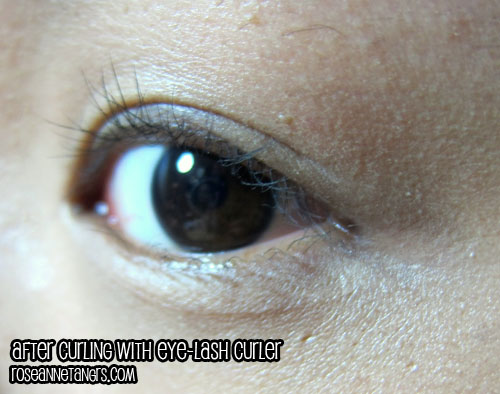 The results: 
And then after a 2-3 coats of the mascara, look at that! Magnificence! I love it. It really does define and lengthen while keeping the curl. Plus, my lashes don't droop quickly either. You don't have to worry too much about layering the mascara, but 2-3 coats work best. I experienced no smudging from my make-up onto my waterline. I can't really think of any downsides actually!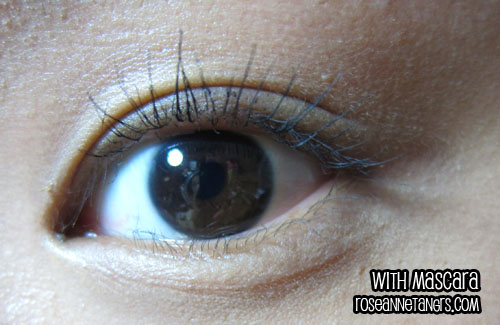 So there you have it, the Maybelline Magnum Volum Ultracomb is defo a mascara you should look into getting! Do explore comb mascaras instead of the ones with bristles. You'll be pleasantly surprised. Hope you liked this post and let me know if you have any questions below!
Much Love,
Roseanne