Hey Everyone!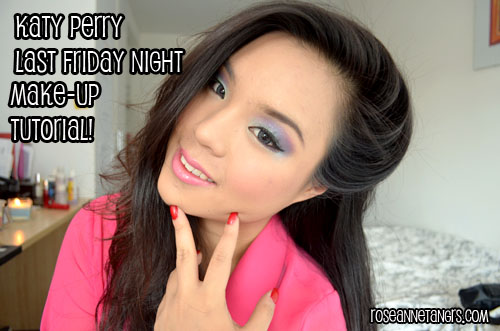 I received a bunch of requests to do a Katy Perry Inspired Make-Up Look so here it is! Last Friday night is one of my favorite songs to go out with. It's fun, care-free and pretty much sums up a good night out. In the music video, Katy Perry sports a green and purple eye-shadow look along with bubblegum pink lips.
It's a super fun look!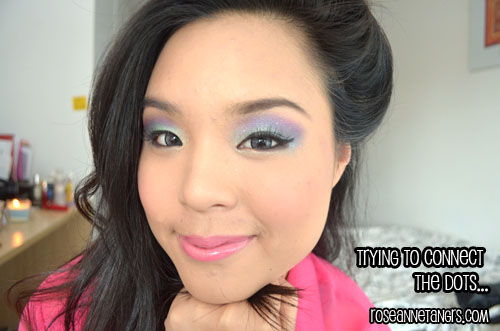 I'm not of much of a hair person, but hopefully I got the make-up right!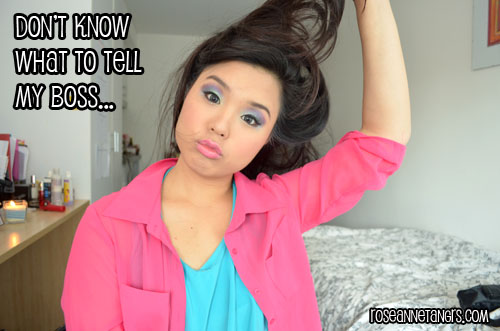 For clothes, I didn't have anything neon and 80's inspired (I'm not very experimental in the wardrobe) so I took whatever bright clothes I could find and mashed something together. I'm actually wearing pajama pants in this tutorial but since no one can see, don't tell anyone. Haha. This look was actually a little out of my comfort zone. You know how used to neutral colors I am.
You can watch the whole tutorial right here: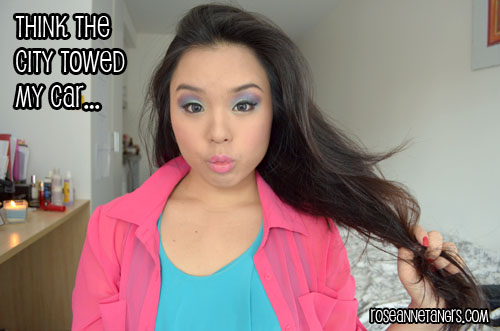 To achieve this look, there were four main elements that you need: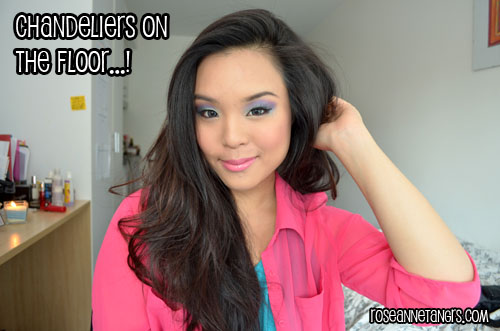 1. Sparkly Green Base & Blue, Purple and Pink Crease
For the eye-shadow, start with your primer. I used the Urban Decay Primer Potion. Then, layer on with your finger, a sparkly white eye-shadow. The one I used was Uzi from the Urban Decay NYC Book of Shadows. This is not only going to add a little fun sparkle, but also a good base for the shadows to appear brighter than they actually are. Add Kush next, which is a metallic green all over the lid and then pat a deep blue into your outer crease. Then, with a blending brush, add a purple (like Psychedelic Sister) into your crease, shading a little upwards.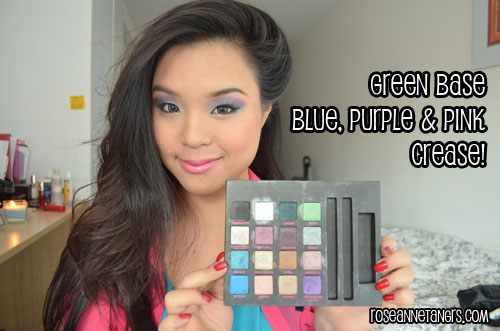 2. Layer neon shades to brighten your look
Don't be afraid to layer colors onto your eye-shadow. I used the Sleek Divine Palette in Acid to add a neon green to the middle of my eye and a neon pink to my purple crease. This adds just a little more fun for a better and brighter look.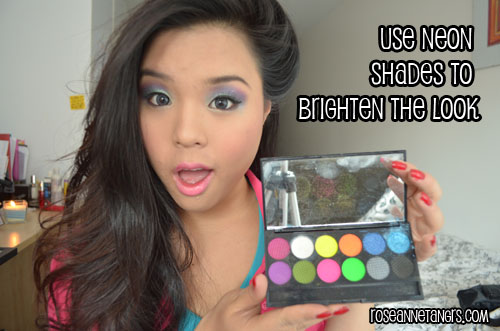 3. Bubblegum Pink Lips, please!
In the video, Katy Perry has a pearly bubblegum pink lip. To achieve this, I first started with a very pigmented matte pink lipstick. I used the M.A.C matte finish lipstick in Please Me. To get that pearly finish and to give the lips a bright oomph, I used the Sportsgirl Forever Young lipgloss which is a hot pink to go over top!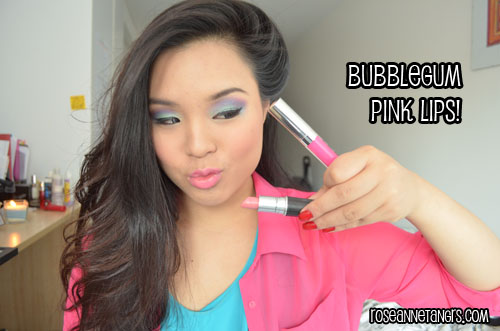 4. Bright Pink Cheeks <3
To add the cherry to the sundae, match your lip colors with your blush colors. If you're using a peach blush, go for a peach lip stick. If you're wearing in this case pink lips, I decided to go for a bright pink blush. I'm using the M.A.C blush in Pink Swoon. I love this color because it really brightens everything up!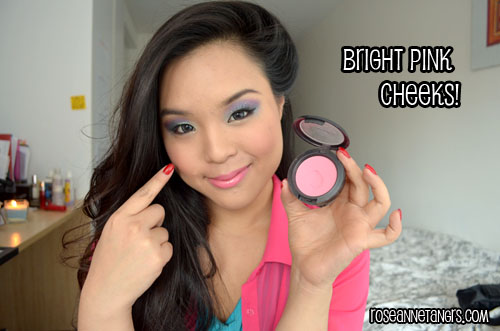 And there you have it, a fun bright Katy Perry Last Friday Night Inspired Make-Up Look! Hope you enjoyed and I hope I didn't get the song stuck in your head! :p
Love,
Roseanne