Hey Everyone!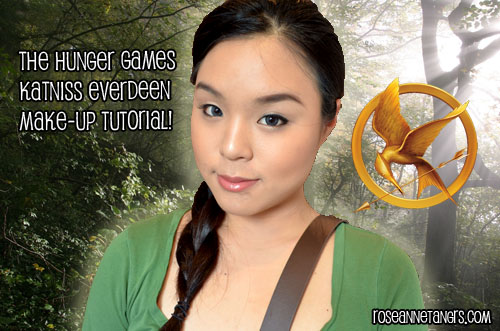 I know, you're probably thinking, say what, another tutorial Roseanne? But yes, it is. Too bad. My friend brought me along to watch the Hunger Games about a week ago and back then, naive me, I had no idea what the movie was about nor had I had any inkling about how good it was. I absolutely loved it. In fact, knowing I probably have the attention span of a goldfish, I might even want to read the books. I even bought a few nail polishes from the Hunger Games China Glaze collection. You could call it a mini obsession.
You're also probably thinking that the make-up that Katniss wears while she's in the Arena can hardly be called a make-up look. That's exactly why I thought it would be pretty cool to do it since it's wearing make-up to look like you're not wearing much at all. Plus, it's a nude eye-look with more focus on bronzer and blush than anything.
You can view the YouTube tutorial right here:
Acheiving this look is really simple – here's the low down:
1. Nude Eyes:
If you look at Katniss in the movie, she doesn't look like she has any eye-shadow on whatsoever. But you can still see that she's wearing a bit of eye-liner.  Grab a nude or beige eye-shadow – I used foxy from the Urban Decay Naked 2 Palette and applied the shade all over the lid. Then to create  a bit of dimension, I took a shimmery shade of the version and applied it onto the middle of my lid. Using a pencil liner, I lined my waterline and tightline and just only a bit of my lid line. I finished the look with false lashes.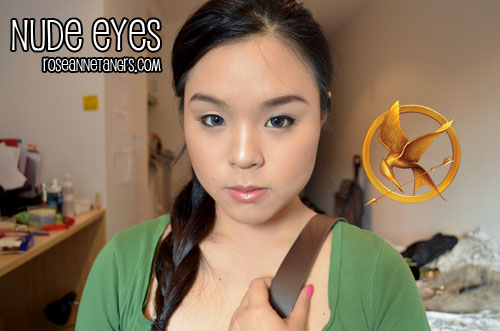 2. Bronze it up, baby!
Katniss looks pretty tanned in the movie. It's a natural tan so stick to bronzers that are matte and don't have any orange whatsoever. In this tutorial, I used a stippling brush to first apply or shade in the parts of my face to give that overall tanned look. I used NARS in Zen for this because it is a matte brown with a slightly pink undertone and then with a more round and specific brush, I contoured with Hoola by Benefit. To top it off, I applied a natural dusty rose blush on my cheeks – M.A.C Blushbaby, one of my all time favorites.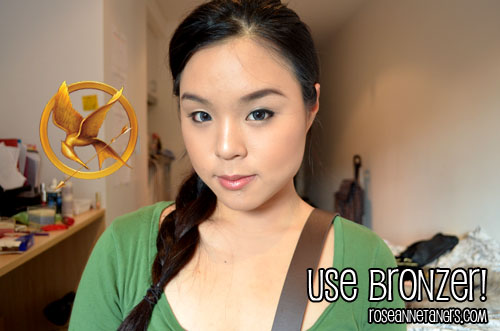 3. Neutral Lips
The last element is just using a rose neutral lip. I'm using the YSL Rouge Volupte in Beige Ultime. This is a beautiful cream shade that compliments the whole look!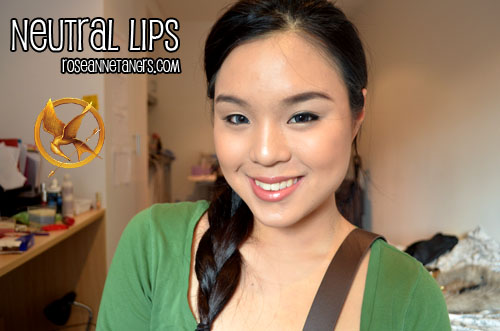 So there you have it! The me I guess in Katniss Everdeen form to the best of my capabilities.
Hope you liked the tutorial! Can't wait till those hunger game polishes come in the mail!
Love,
Roseanne