Hey Everyone!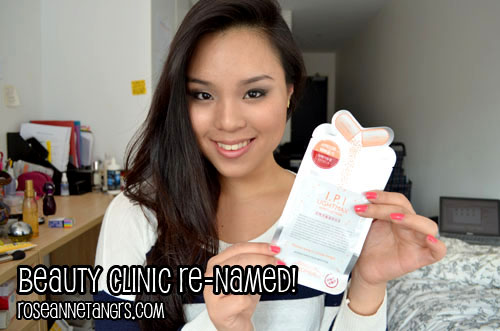 Everyone loves a good face mask especially after a long day, I know I do. I've already told you what my favorite face masks were in this post and I'm here to tell you today that they've been re-named and re-formulated to Beauty Clinic I.P.I Lightmax Facemasks! You can get them at guardian stores in Singapore and I thought since I haven't done a full review on them, that I probably should.
What it's supposed to do:
The Beauty Clinic I.P.I Lightmax face masks have stable vitamin C-AA2G, arbutin (known for whitening) and mulberry bark extract. We should all know that whitening doesn't mean getting two shades lighter but it means fairer and more radiant skin. It's so funny how in Asian countries, people want to become fairer and everyone in western cultures want a tan! My mom and sister carry an umbrella when the sun's out because they don't want to get a tan. Pretty ridiculous!

Let's put it on and put it to the test!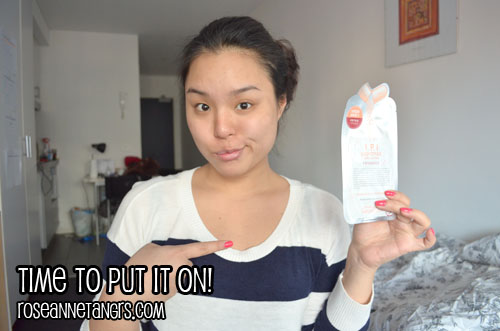 One reason why I love these masks is because of the material. It's still consistent with the older version using a silk cellulose material. It's not papery and thick like some other face masks are but instead it's a very interesting texture that allows most of the serum to sink into your skin, and not the mask. It's light and cooling on the skin as well.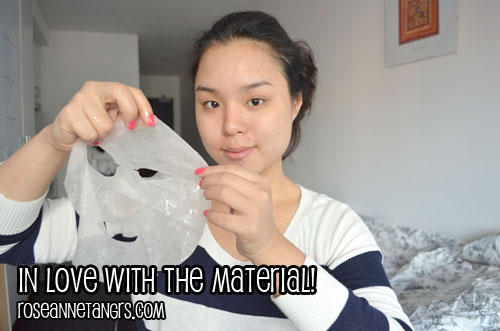 The fit of these masks aren't too bad either.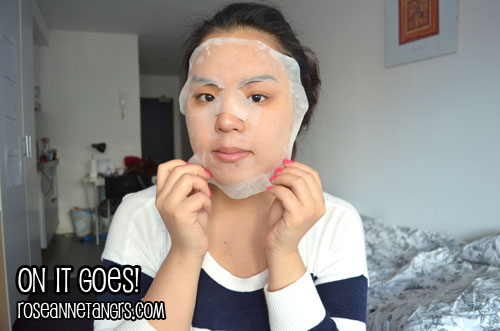 As you can see, the mask allows your skin to be seen. It's an awesome material.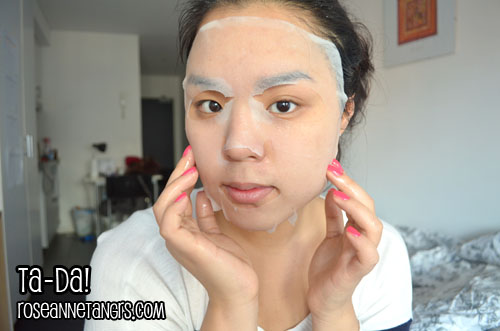 After putting it on, leave it on for about 15 – 2o minutes. I like to light a candle, put some music on and just relax. Put these in the fridge before hand and you'll be in for a treat!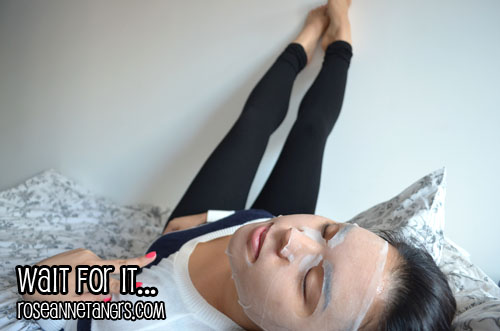 When you take it off, you can see just how wonderfully your face glows.  I like these kinds of masks a little better than the cream ones because they are no mess masks. I just put them on, take them off and massage the rest of the serum back into my skin and neck.
I guess the glow doesn't lie. I've always loved these face masks because of the material you'll find is like no other. It allows for the product to seep into the skin really nicely and allows it to breathe. The serum (in this case, it's actually a whitening ampoule) doesn't feel sticky or thick and dries to a really nice finish. It's not slimy at all! During exams, they're a real life saver – I'll use them almost every other day to really put the glow back into a worn out face.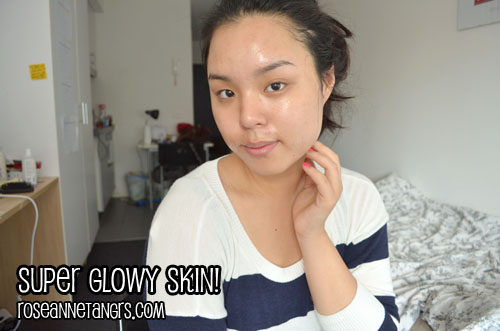 I would say it really brightens your complexion. The only real thing I would improve is probably the fit of the masks. I'd like the spaces for the eyes to be a little smaller!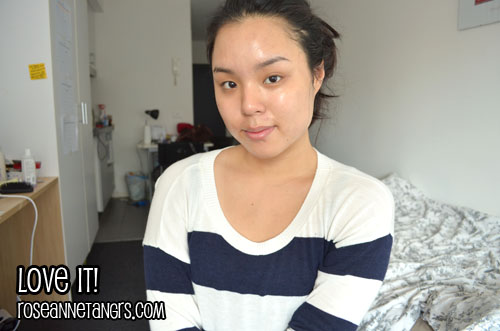 It's time for a Giveaway!

 And to that it's time for a giveaway! I'm giving away a box of I.P.I Light Masks Face Masks!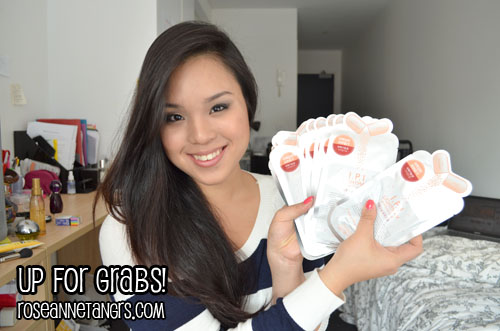 To win a box of I.P.I Lightmax Face Masks, all you have to do is comment on this post with the following:
1. Your Name
2. Your Email Address
3. Tell me your favorite way to relax after a long day
For Example:
1. Roseanne Tang
2. roseannetangrs@gmail.com
3. My favorite way to relax is just to light a candle and put some music on and treat myself to a face mask or paint my nails!
Don't forget to vote for me as Glam Asia's Top Blogger right here: https://www.facebook.com/photo.php?fbid=259318907484346&set=a.259317314151172.61205.154682271281344&type=3&theater I made it to the top 15 finalists!
Hope you liked this review and good luck!
– GIVEAWAY IS CLOSED AS OF APRIL 2, 2012 –
The giveaway is international and the winner will be randomly drawn on April 2, 2012!
Love,
Roseanne