Hey Everyone!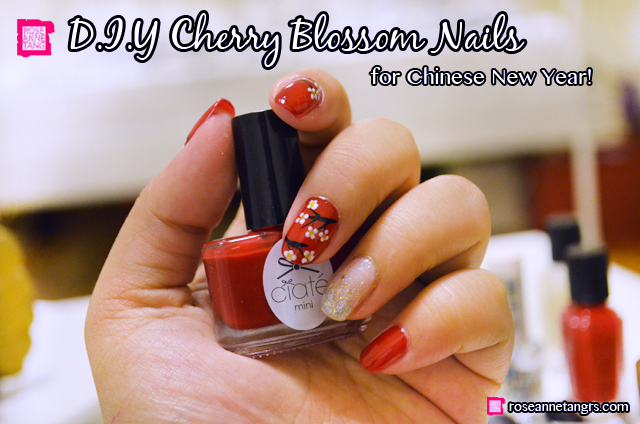 When I think of Chinese New Year, I think of copious amounts of one of my favourite foods (pineapple tarts), hong baos, lots of red and gold and also…cherry blossoms! My nails were a bit drab and I had no time to go get them done like everyone else seems to have had this year so I decided to do them myself tonight and try a new design! I was looking up Chinese New Year nail art and chanced upon a few good ones but I really like how simple and classic cherry blossoms can be! Here's a tutorial on how to achieve this pretty design so you can show them off in the next couple of days!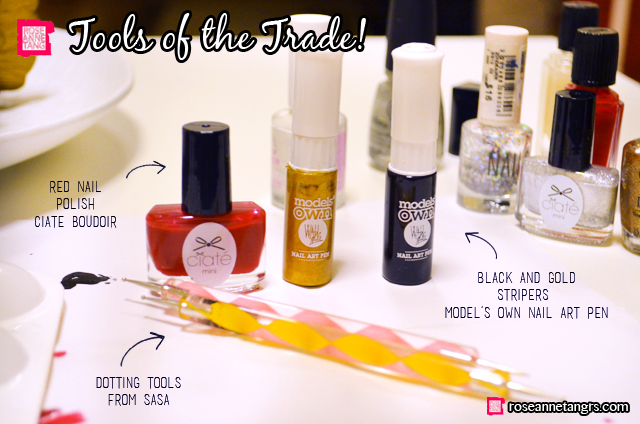 You'll need a red and white nail polish, a black striper (or if you're really good with nail brushes, you can use this too), gold nail polish or a gold striper and dotting tools. I got my dotting tools from SASA and you can also get the same ones from Ebay for really cheap too. Alternatively, you can always use a bobbi pin. Some people say you can use a toothpick but I reckon it's nicer if the petals are nice and round and even which is hard with a toothpick I feel. I got the stripers from Guardian and they work great! First, start by painting your nails with red nail polish like normal. This is the background to your cherry blossoms.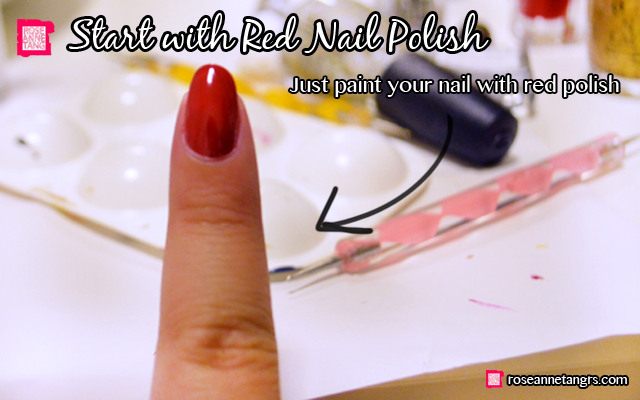 Next, use a black striper to draw thin strokes like branches onto your nails. I just wanted to do the lower half of the nail here for a less cluttered design. By the way, you can also use acrylic paint for this step. When you paint a top coat over the acrylic paint, it seals it just like nail polish! It may be a little easier to use but I haven't tried the acrylic paint method yet but my cousin who owns her own nail salon loves it. You can vary the thickness of your branches by doing it lightly or pressing a little harder. It's just like drawing black eyeliner and it does take practice.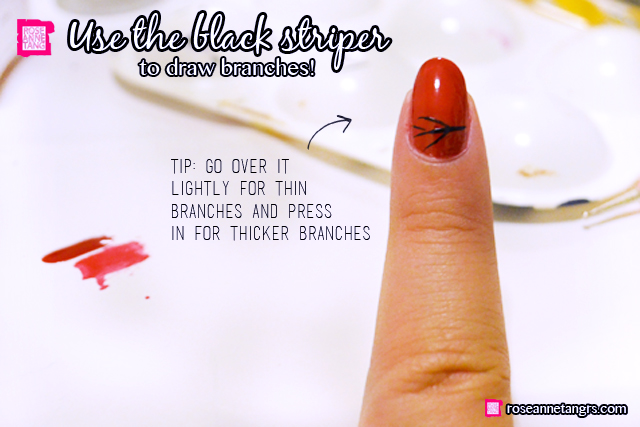 Then, use a small dotting tool and get a dollop of white nail polish onto your palette. Take a bit onto your dotting tool and create petals by touching the nail with your dotting tool and then immediately lifting off to create more even petals.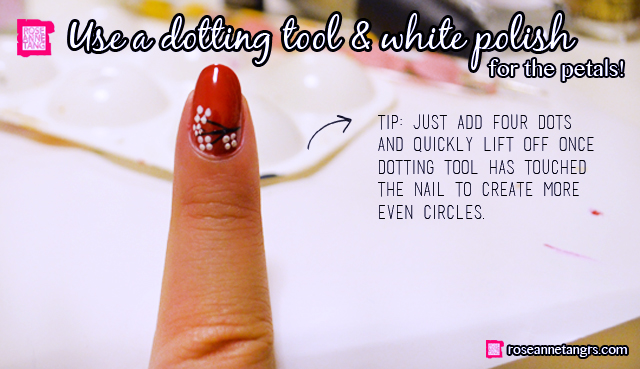 To create the insides, use another dotting tool with gold paint and dot the inside of the flowers! I really like this touch because of the red and gold together which gives you the super Chinese new year feel!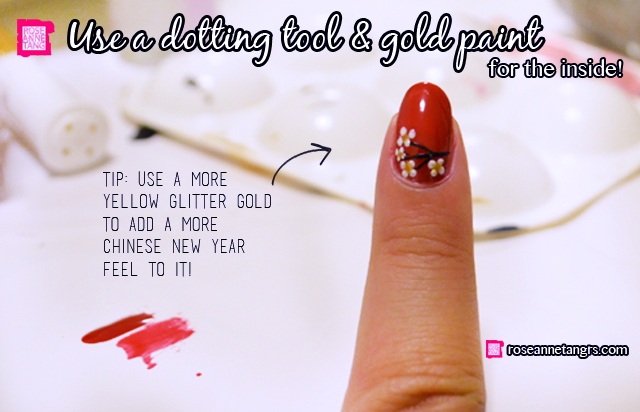 And then you're finished! You can always mix it up – whether you want two branches, once branch or even an accent nail. It's fun to do and so easy!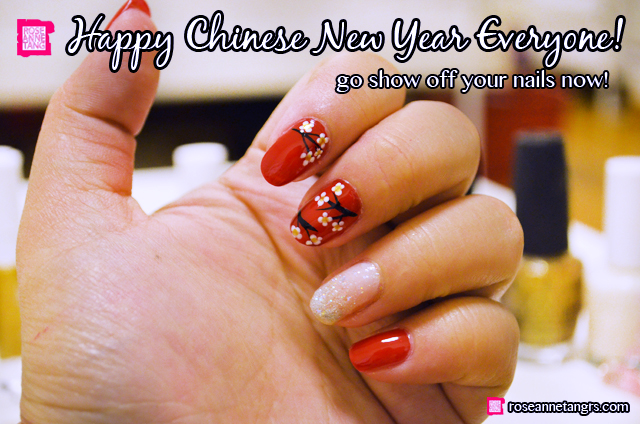 I just wanted to wish everyone a Happy Chinese New Year in advance! Gong Xi Fa Cai! Besides Chinese New Year Eve being a couple of minutes away, it's also my birthday tomorrow! I can't believe I'm turning 23. It's ridiculous. I feel kind of old but I know some of you are older than me and scoffing at that, haha. Hi. Yeah, well I hope that by the time I hit 24, I grow a lot in a good way as a person. I wonder where God is going to take me this year!
Hope you like this and feel free to hit share if you do!
Love, Roseanne