Hey Everyone!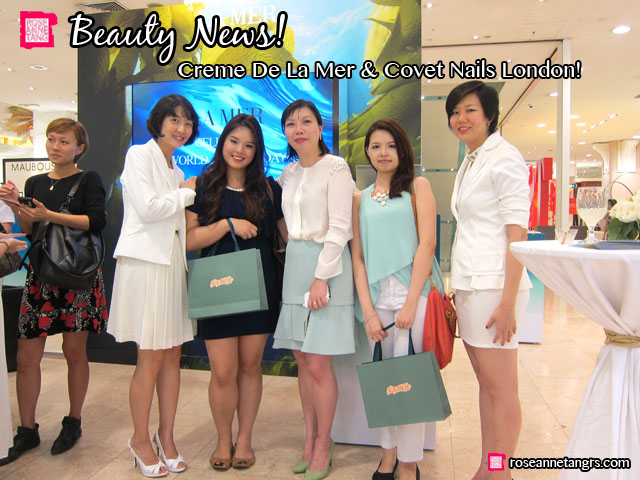 Beauty could be much like studying medicine. It's an ever-evolving field with beauty technology and innovations popping up like nobody's business. It's hard to keep up with the times so I go to events quite often to learn more about the latest launches. Thought I might share them with you right here so that you can keep up to date too. Although I attend many events, I do have favourites in which I've learnt a lot. Here's two of them!
Creme De La Mer has always been that jar I've always wanted to try. It's a premium product and La Mer is probably one of the most expensive counters at the department store. I mean, you're looking at hundreds of dollars per item. Creme De La Mer is the most famous of the entire line.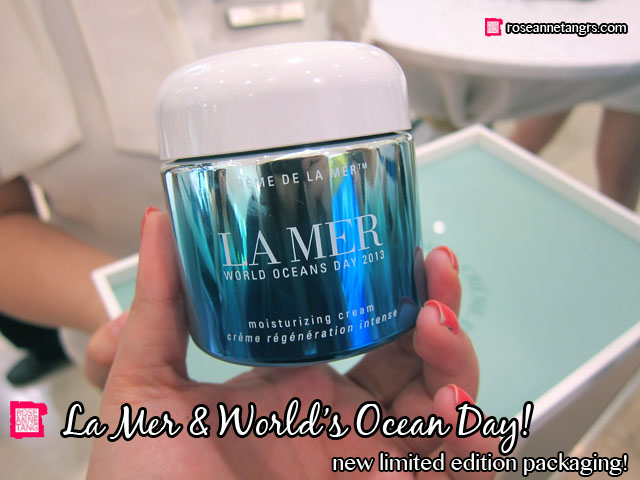 The moisturising cream was created by La Mer's founder, Max Huber who was a NASA scientist. A freak science accident left him with so many scars, he spent years trying to create a solution. After taking kelp from the sea, he made a miracle broth after months of brewing that you know as the key to La Mer's success today. It's all in the secret process. La Mer has always been one with the environment with all harvesting practices deemed eco-friendly. In accordance to World's Ocean Day, they have showed their love with their new limited edition packaging featured above! Isn't it beautiful?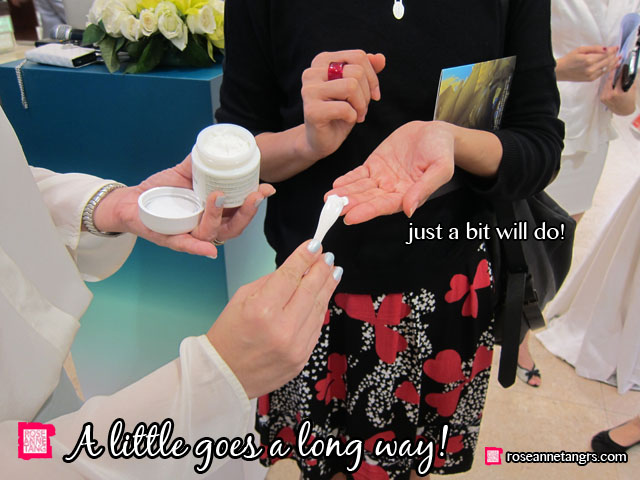 I found out that it's no ordinary cream either. Even the service staff there treated each sample with care. To be honest, it feels more like a waxy substance than a cream.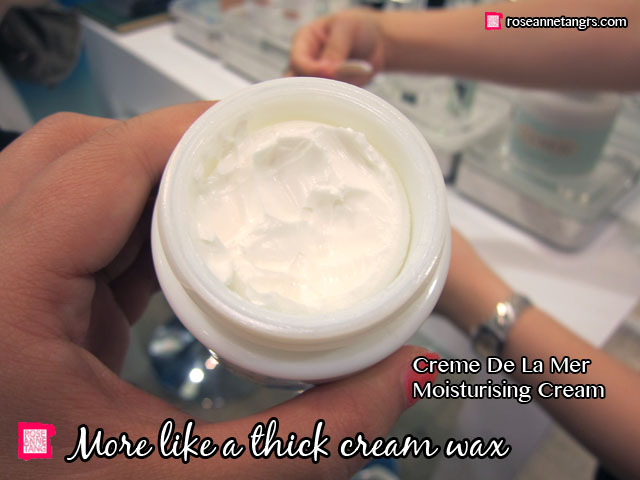 Simply take a very small amount – probably the size of a 20 cent coin is enough for your entire face – and rub between your fingers until the product warms up and turns transparent. The reason behind this is because the miracle broth is actually inside liquid crystal sacs that are broken and mixed into the cream when we rub the cream together.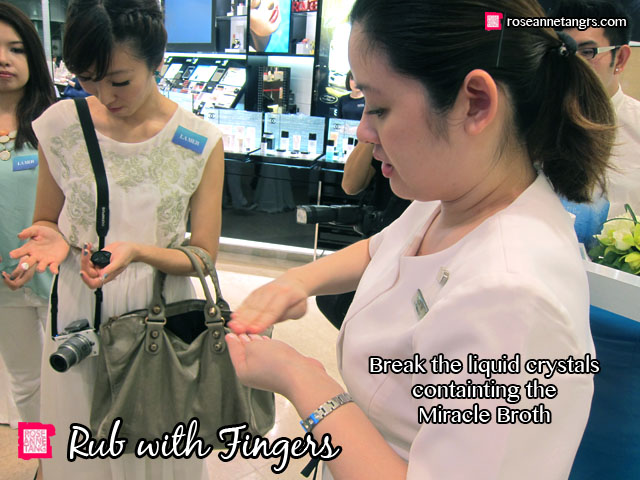 As you can see, it's totally transparent! Then, pat the product onto your face, especially in your trouble zone.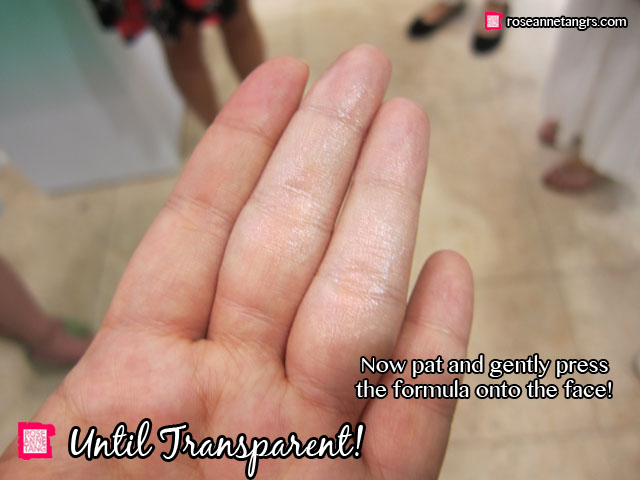 La Mer was kind enough to hand me a Creme De La Mer sample to try at home. I've been in love with it recently. I'm so surprised that if you apply it correctly, it doesn't have that rich or oily feeling at all. So many people think that they can't pull this off because of the heat here but in actual fact, it is fully absorbed into the skin with the right amount. I think most of us would have applied it like a regular creme and that's not the way to go with this one. You'll find that it's like a semi-matte finish but you wake up to glowing, absolutely pore-less skin. Amazing stuff.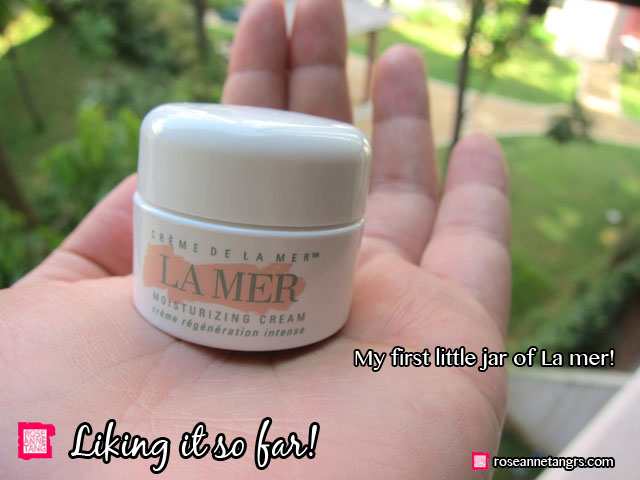 Everyone loves a good nail polish. With so many brands already in Singapore shores like Butter London and Ciate at Sephora, I wouldn't be suprised if more niche or cult nail polish brands made it over here too. Covet London is one of them. However, unlike OPI, China Glaze and more mass nail polish brands, they specialise in creating luxury and quality polish.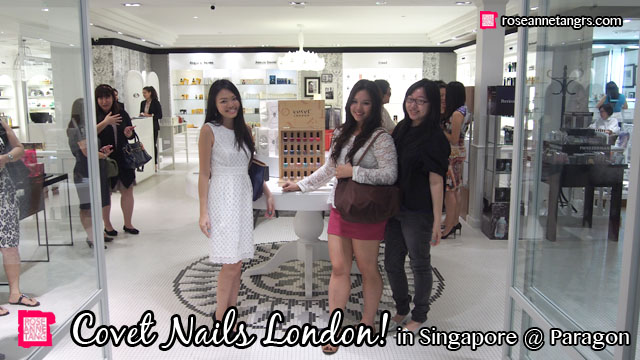 In fact, I was surprised to find out that their formula is actually 85-90% natural. I mean for a nail polish? They say that the reason why polishes cause yellowing of the nails is because of it's quality. The nail is actually porous and can absorb whatever sits on top of it – just like your skin. That's why there are so many nail polish brands coming up with formulas that are paraben (or perservative) free. However, Covet really took it a step up to try and make a polish that is as natural as they could make it.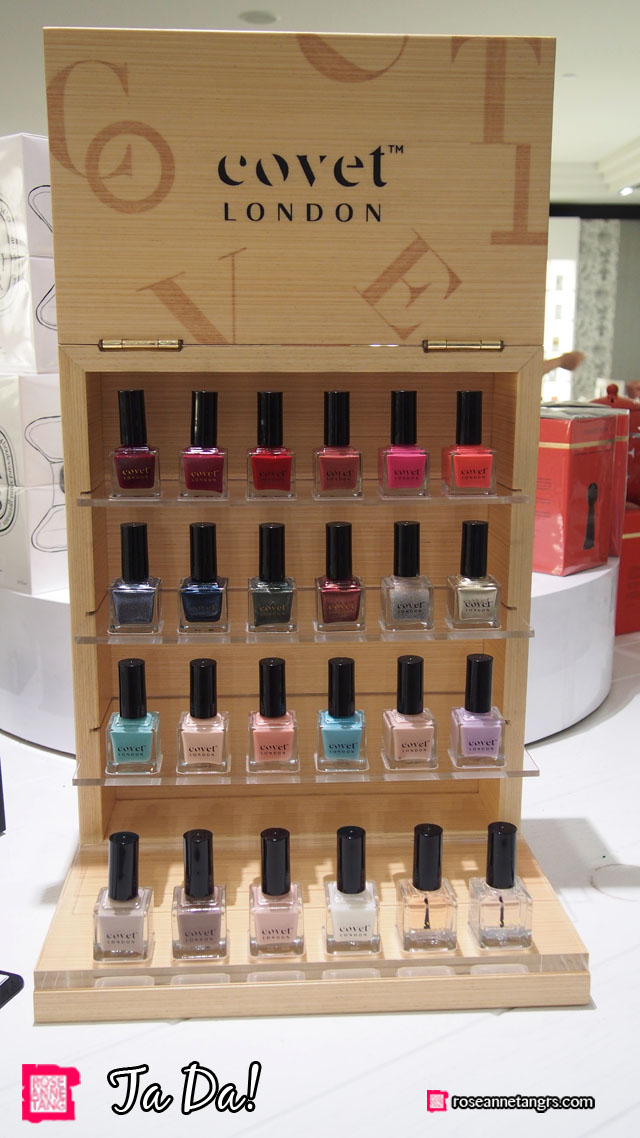 The amount of chemicals in a nail polish is directly related to the characteristic smell nail polishes give off. We got to get our nails done at the event at all and I couldn't smell the nail polish very much at all. I didn't notice it in fact until they pointed it out! In fact, they do custom nail polish blends as well, all hand poured. Sometimes brides want to do their own custom nail polish blend to match their dress and even Moms who want to celebrate their first born!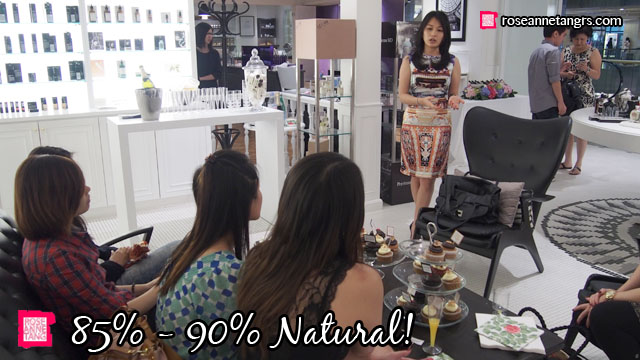 I brought Tammy along too, my friend from High School and Melbourne! She's back in Singapore and it's always nice to have someone there with you. She chose a sea foam green called "Fancy" that went really well with her fair skin tone!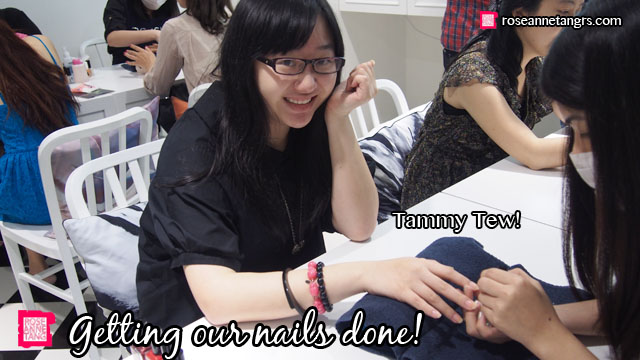 This is one coat of the nail polish. You need two coats of the stuff to really produce color results! As for me, I chose a gold called "Celebrate". I was pretty much set to not do my nails either because I already did Gelish nails not too long ago. I mean, how can a nail polish be that pigmented right? I was so wrong!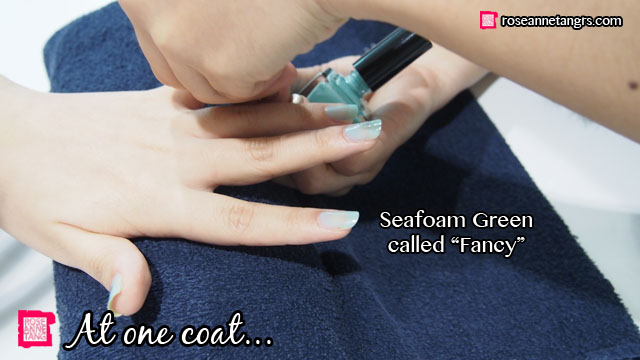 Although it took three coats, I'm really surprised at how pigmented the nail polish is! It's over my bright pink gel nails mind you! I also found the nail polish to dry really fast. It took probably half the time which was really impressive too! That's Tammy's nails all done with two coats!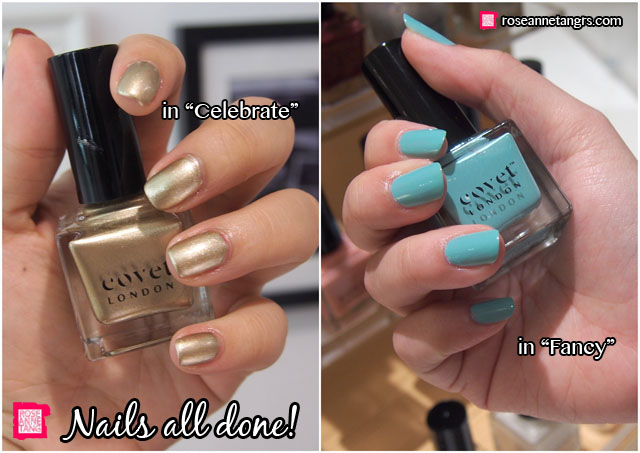 Covet London is now sold at Escentials at Paragon. Previously, you could get it on Luxola but now they are in a brick and mortar! I can't wait to share more  with you when I go to events! In the meantime, you can always find me on instagram @roseannetangrs :)
Check out my online store at http://www.roseanne.sg :D
Have a great Sunday,
Roseanne