Hey Everyone!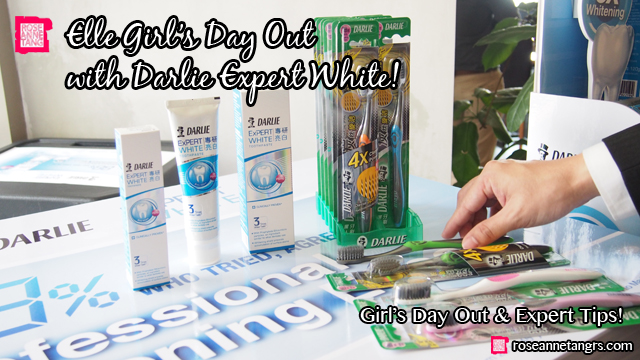 We might have the moisturiser of the season, the blush of the century, but what about our toothpaste? After all, a smile is just as important as a clear complexion or a rockin' lipstick! I've been using Darlie Expert White toothpaste for a while now, and I'm in love with the stuff. I first got it in one of the sample boxes, Black Box, and have been using it ever since. When Elle Magazine invited me to their Girl's Day Out with Darlie, I couldn't wait. The event was not just about perfect pearly whites but about all the other aspects that help us look great too – like your make-up, your diet and also how you look in photos! Thought it would be great to share with you what I learnt!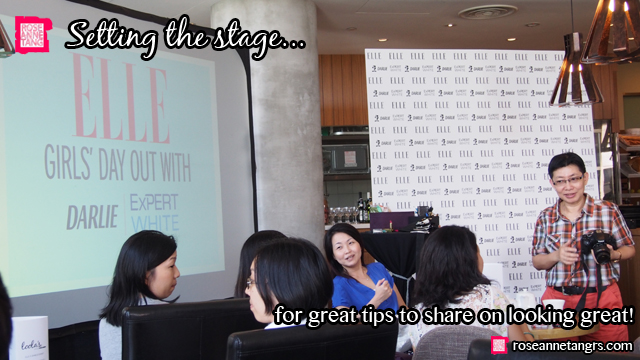 The event was held at Loola's, a restaurant at the Esplanade (which is this giant Durian shaped building in central Singapore). It was interesting to see that it was made by Awfully Chocolate which is a well known chocolate eatery in Singapore!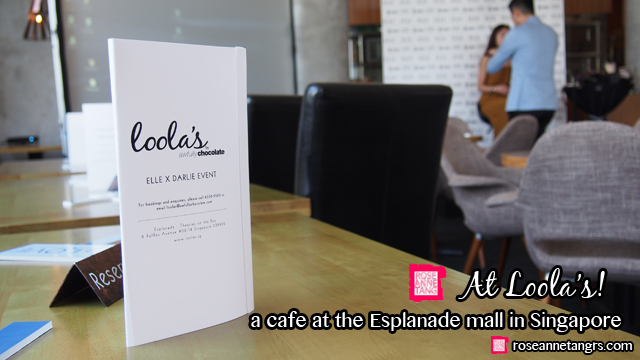 We first started off with celebrity make-up artist, Larry Yeo. He's a very famous make-up artist in Singapore and does many editorials for the major magazines. Larry gave us tips on how you can achieve a brighter complexion to go with your new smile like how to conceal your under eye circles and what lipstick to match your white teeth. Probably the most interesting tips were that he mixed foundation with highlighter and applied it all over the model's face and wanted to use a blue toned lipstick for a warm toned skin.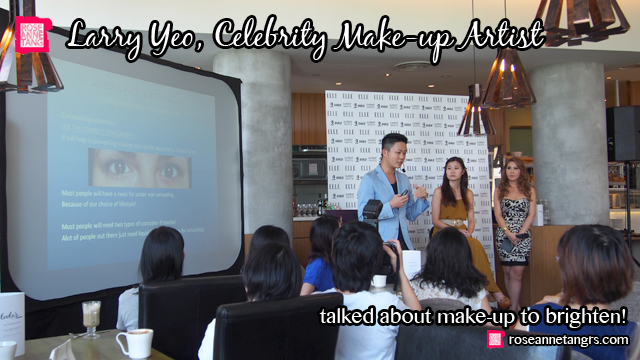 I thought the tips were unique (to say the least),  but I do know that a slightly blue toned lip color (that has a tiny blue slant to it) can make your smile brighter. It reminds me of Benefit's blue toned lip gloss. Although it looks blue in the tube, it applies clear on the lips with a tiny blue shade to it. It really does make your teeth look whiter though!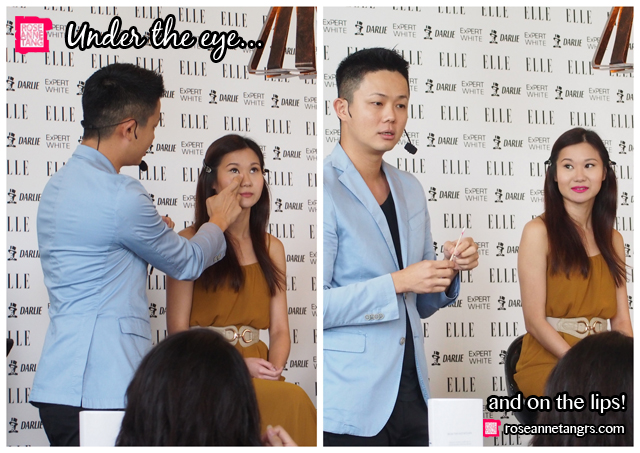 Next up was Bibi Chia, an expert nutritionist on how we can glow from within by changing our diets.  For glowing skin, she insisted that vitamin C is really important for the complexion and calcium to have a beautiful smile. I was a little worried at first because I don't drink milk on a daily basis at all. It's just not my chosen drink. Thankfully, you can find calcium in other foods I do eat like almonds and even oranges.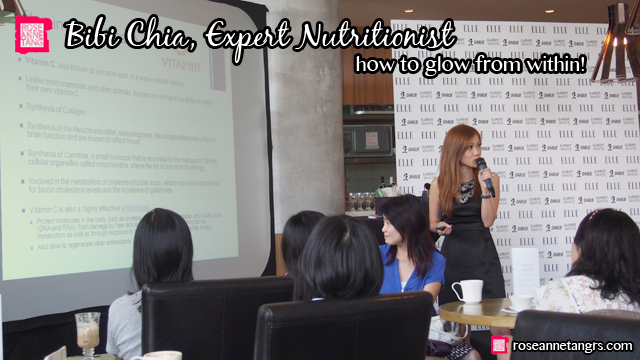 Probably the most interesting presentation was by Joel Lim who is Elle Magazine's Photographer of the Year! He taught us how to pose with confidence in front of the camera! He was quite charming and picked (almost unwilling) volunteers from the audience!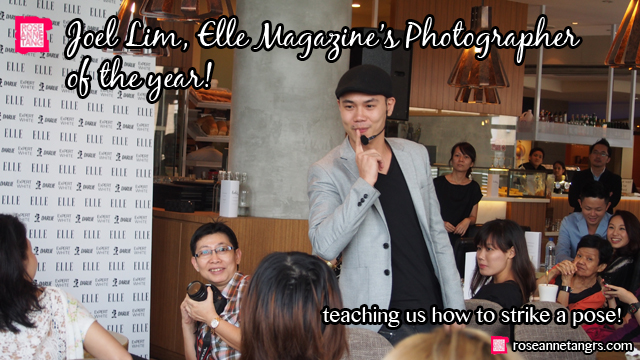 Renee (beautyfool) got picked to pose on stage and show us poses like the Hollywood twist which allows us to look slim from the side! My tips? Stand from the side and keep your arm angled like a celeb. Then face the camera on your good side of course with your chin downwards!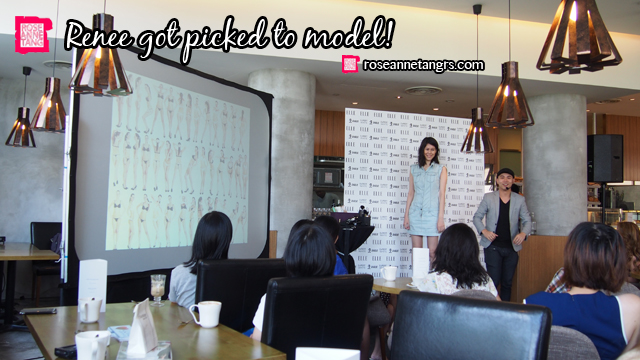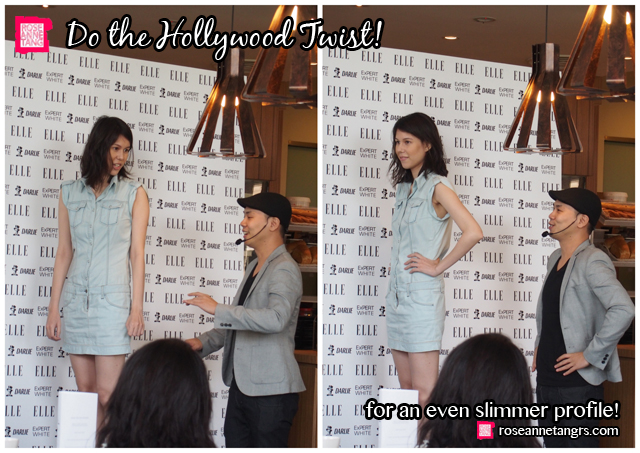 But I think I had the most fun with this experiment. I have come to say that Darlie Expert White is the only whitening toothpaste that has actually made my teeth more white. I've tried a lot of them and they never seem to work. I love the taste of this stuff too, it's not too extremely minty and it's just right actually. Anyway, we all did an experiment with the toothpaste to see just how whitening it can be!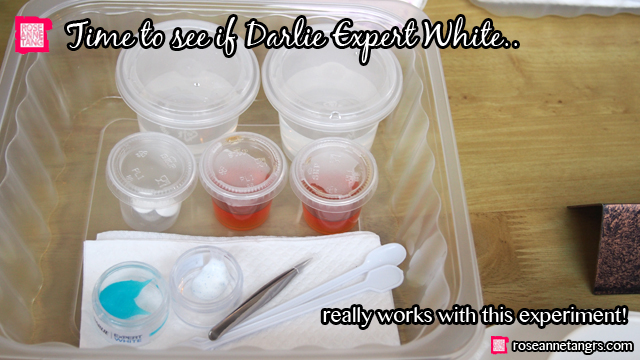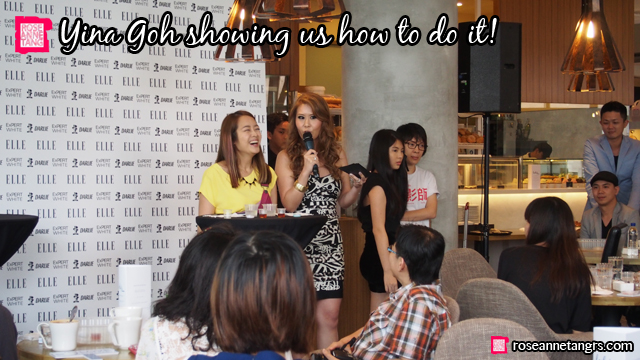 We first mixed water into the toothpaste, using the Darlie Expert White and another fluoride whitening toothpaste that isn't Darlie Expert White. We then had tablets which represented our teeth and we soaked the tablets into the toothpaste for a few minutes. This is the actual "brushing".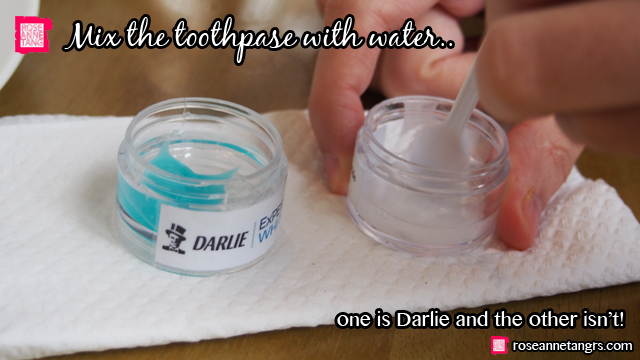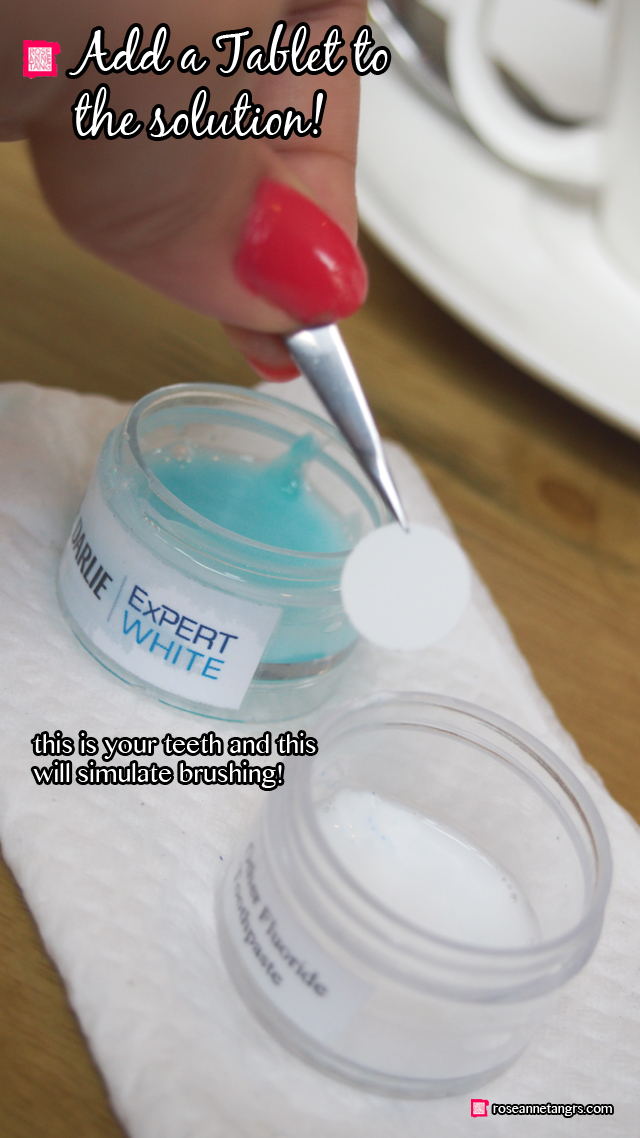 After that, we rinsed the tablets in water and then added the tablets into tea for a few minutes. Tea is a common "teeth stainer" along with coffee. My friend actually drinks both drinks through a straw!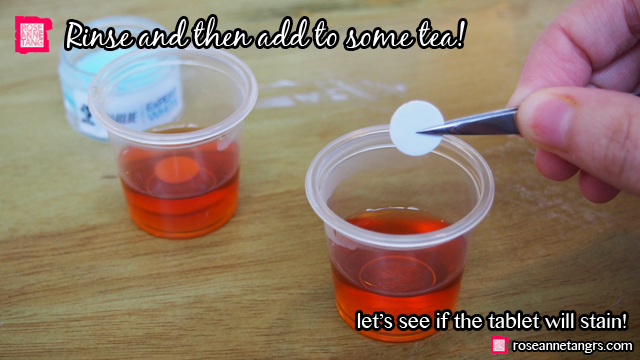 Afte withdrawing the tablets from the tea and wiping them with a paper towel, the results are ridiculously clear. Darlie Expert White really prevents stains and protects your teeth unlike the other fluoride toothpaste!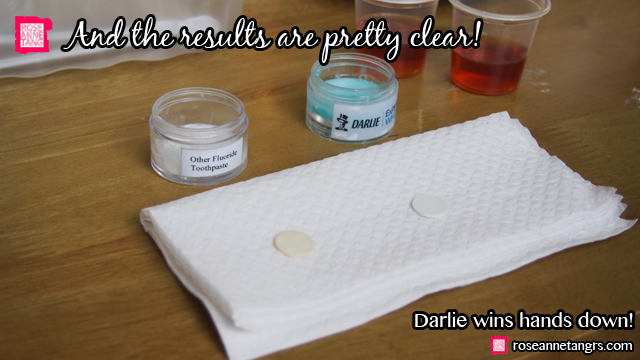 I had a great time and it was fab seeing these lovely familiar faces too :)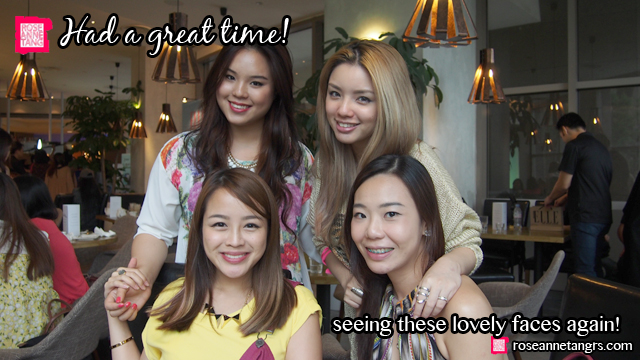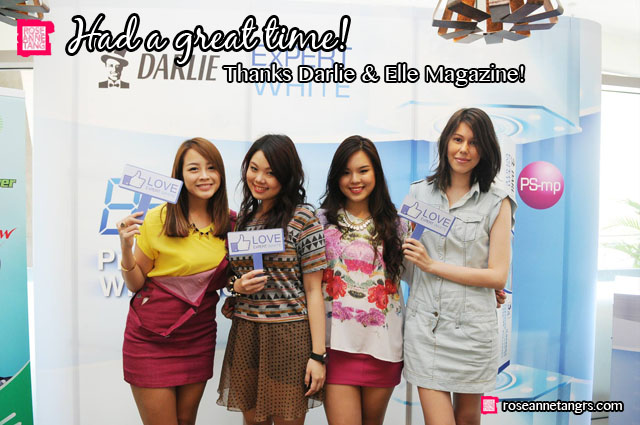 Love,
Roseanne