Hey Everyone!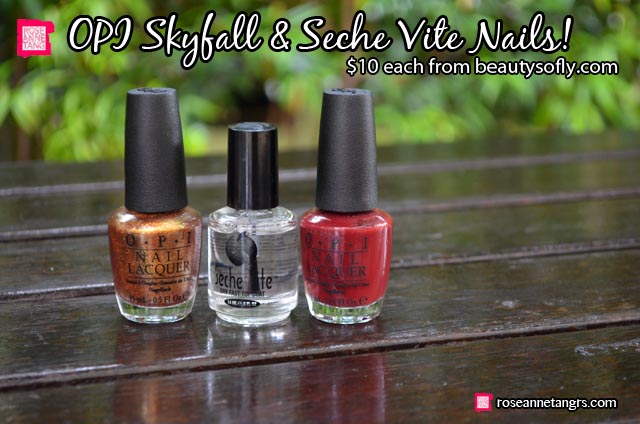 For starters, I'm horrible at painting my nails. If I could get an A for every time I've been out of the line and a medal for smudging before it's dry, I'd be a golden girl right now. So don't make fun of me okay? Anyway, I've always been a fan of OPI nail polishes so when I found out that beautysofly.com was selling OPI for 10 bucks each (instead of the $22 you get outside), I went pretty estatic. Really into reds and now into glitter and gold, I picked up two nail polishes from the OPI Sky fall collection – Golden Eye and Skyfall – plus my very first Seche Vite top coat (finally).
For those who haven't heard of Beautysofly.com – it is a great online store that offers not only OPI at ten bucks, but also Essie, China Glaze and at thirteen bucks, more niche brands like Mint polish and very recently Femme Fatale. Let's take a closer look at the nail polishes.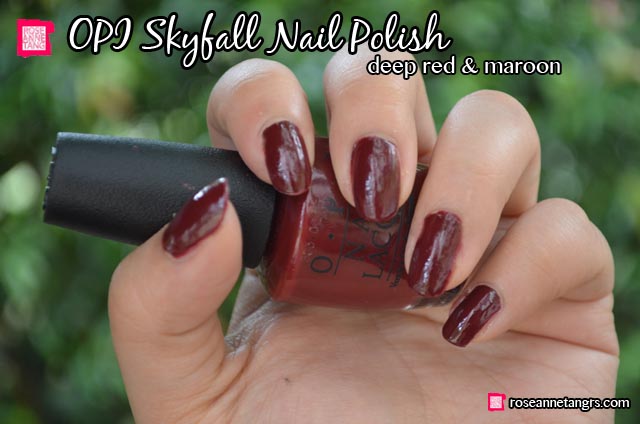 The Skyfall collection was of course inspired by the Bond movies. As you can see in the OPI Skyfall nail polish swatch, the OPI Skyfall nail polish presents itself as a deep red toned brown, maroon creme color. This is like my standard nail polish color. I love red in that it is sleek and classic but the skyfall is like uber red carpet. I love it. It's not too dark and is a must-have. The OPI Golden Eye nail polish on the other hand is the one that catches everyone's attention (including all my friends). It is an absolutely beautiful shimmery, sparkly gold. It glistens, seriously, and if you look closely, it's because of both a honey gold and copper fleck in the gold nail polish. The only downside probably is that to achieve this appearance, it took 3 to 4 coats. So it takes a while to get to this but it's totally worth it!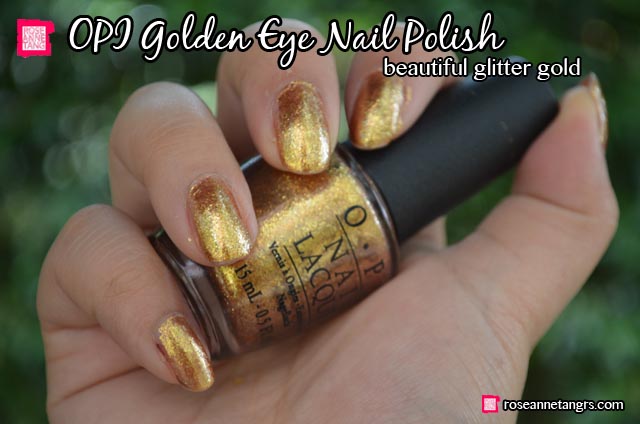 I also got my paws on my very first bottle of the very famous Seche Vite Fast Dry Top Coat (round of applause wooo, lol not really) and I am very impressed. The nail polish really lasted without chips for more than a week and it does dry a lot faster than if I didn't use it. It almost makes a glass layer over the polish which I found really cool!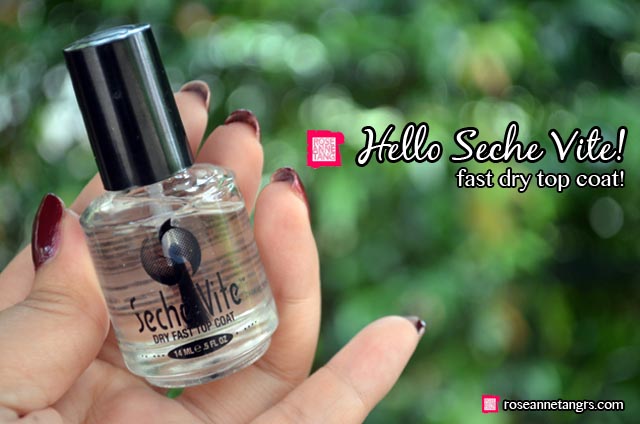 Overall, I'm pretty happy with what I got especially Golden Eye and Seche Vite! Seriously check out www.beautysofly.com and all the affordable nail polish prices! I'm gonna bookmark it for future nail polish urges.
Hope you liked this post!
Love,
Roseanne