Hey Everyone!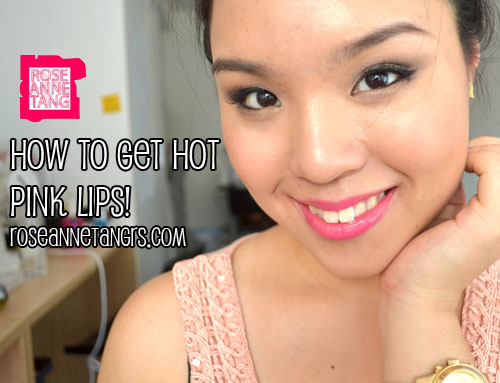 There's nothing like hot pink lips. Or, any kind of pink lips for that matter. It's not as bold as a sexy, classic red and neither quiet as a flowery nude. It's probably one of my favorite fun lip colors to wear. I thought it would be cool to show you how I get my variations of pink lips – from a subtle hot pink gloss to a bold OCC lip tar. Let's get started!
These happen to be my favorite hot pink lip products! I'll show you what they look like on my lips and give a little review!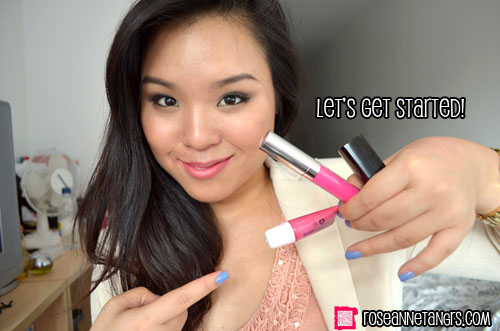 The first one is the Sportsgirl Liquid Lip Color in Forever Young. Sportsgirl make-up is a little underrated. I just love their lip products especially their lipglosses. They are smooth and they have great colors. Forever Young is a standard hot and wild pink. When I saw it at the store, I immediately grabbed it. It's beautiful.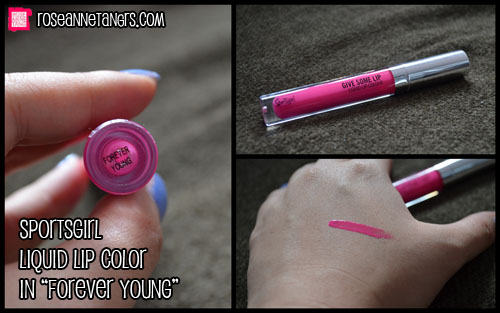 Here's what Forever Young looks like on the lips. I love how it's pigmented enough to bring life to any classic look without being too overwhelming. It's a beautiful gloss and "liquid lip color" that's not sticky, but rather smooth. You can also layer this gloss if you want a bolder look, or ontop of your lipstick.  Stay tuned to the end of this post because I'm giving a Sportsgirl Forever Young Liquid Lip color away!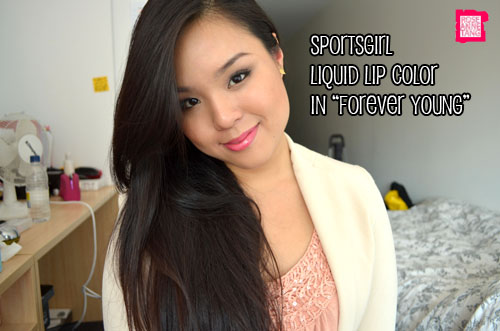 The Chanel Rouge Allure in Super is one of my all time favourites. It was a limited edition color for a collection a while ago so I'm not sure if they have another color quite like it. Again, it's a crazy hot pink. I love the formula of the Chanel Rouge Allure lipsticks. Check out my review of them right here-  Review: Chanel Rouge Allure Lipstick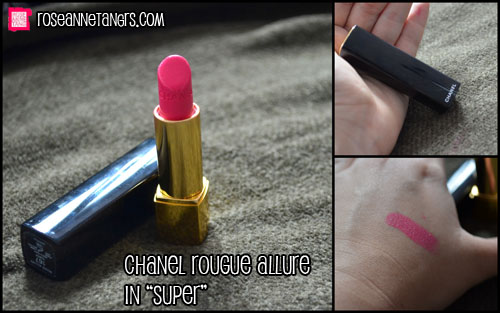 There's two ways that I use this. The first is to lightly pat the lipstick on my lips. This is what I do if I want to add a little life to my look but I'm still going to somewhere relatively quiet like Uni or lunch with a friend. Patting on the lips creates almost a tinted lip effect that's super pretty and natural.
Or instead you could go all out! Simply use the lipstick as you normally would and the color transfers beautifully onto your lips. I know Chanel can be a bit pricey, but if you are ever at the Duty Free Store, you can get them for around thirty dollars each which is quite a steal considering it's Chanel. I highly recommend their Rouge Allure lipsticks!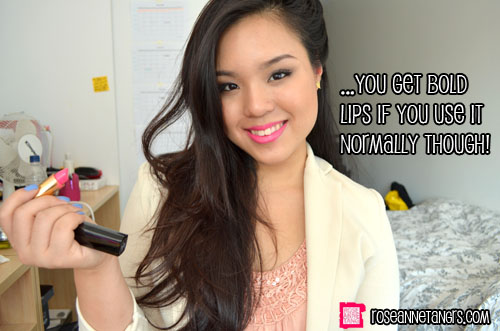 And then last but not least, and for sure the boldest hot pink I've ever worn is the OCC Lip Tar in Pageant. I got this baby at IMATS a while back and I haven't been a total fan of wearing it outside the house. It's like theater make-up and you know me, I'm like all about looking just a tad bit more than natural. Nonetheless, it's a fantastic color. OCC lip tars aren't sticky. They smell like peppermint but you can feel them and they do stain so be careful if you're wearing your favorite outfit!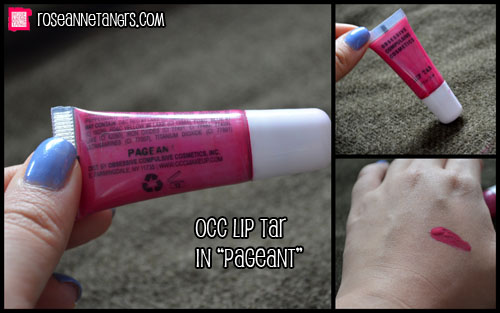 Don't use the lip tar straight off. You should always use a lip brush with it. Simply get a bit of the color…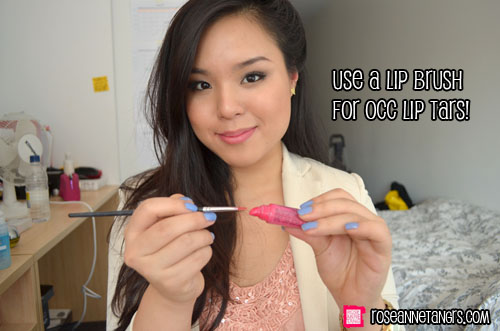 and get painting. Lip tars are fun because they're basically lip paints. That means, they're great for costume make-up. You could paint yourself all white like a Geisha and draw in your lips with lip tars, something you can't really do with normal lipsticks.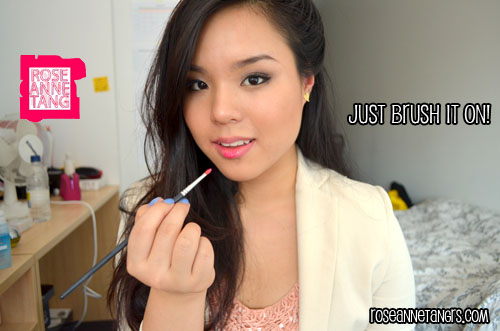 The effect? Brilliantly, awesome hot pink lips. I think if you have dark to black hair, hot pink lips are super hot. I think I saw a picture of Katy Perry with them and fell in love with the whole look. I've been sporting it now and then since! Here's a review I did earlier on OCC lip tars: roseannetangrs Review: OCC Lip Tars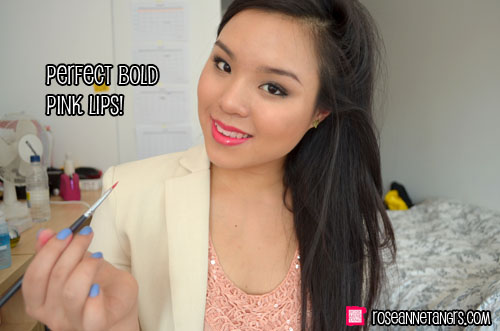 So there you have it – whether it's just a sheer hot pink lip gloss or a heavy OCC lip tar, pink lips are so versatile and trendy. Remember that you can always layer lip colors, especially lipsticks. Pat the color in and build it to the shade you want. Or, mix and match and see what you get!
xoxo Roseanne