Hey Everyone!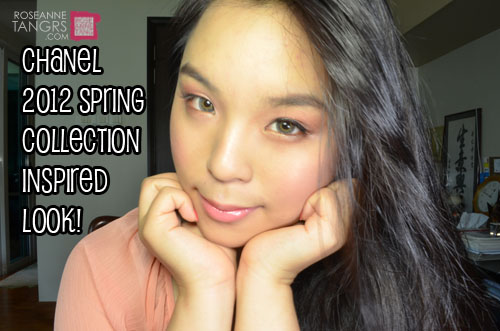 I'm such a fan of all the print ads of the Chanel Collections. They always manage to pick the perfect model, create the perfect color combinations to match the season and this year was not exception. The Spring 2012 collection is beautiful. I caught myself just staring at the display and was very tempted to fork out quite a large price tag for the actual products. But, one of my new years resolutions is to be a good girl so I decided to just show you how you can achieve the same look with colors lying in your collection. This is such a beautiful look, simple, glowing and I love the combinations of pinks and peaches. It is by far the epitome of Spring. You can watch the tutorial here:
Here's a few tips and tricks to acheive this look:
1. Use your fingers to pat lighter shadows
When you want to create an eye-look with lighter colors, don't be afraid to use your fingers to pat lightly onto your eye. It makes the shadows pay-off more vividly and you can place them specifically where you want to. I didn't blend the shadows with a blending brush because they're light already so they already don't need help blending with each other.
2. Find a blush that has a strong gold reflex
A large and important part of achieving this look is the blush you use. I'm using the Sleek Blush in Rose Gold (for the first time) and I love it. It has such a strong and robust gold reflex undertone that it really highlights your cheek. You can also substitute this for a gold highlight on the top of your cheekbones and picking your favourite pink blush to pair with it. Don't be afraid to put on a little more than usual, it's just part of the look.
3. Don't go heavy with eye-liner to keep things fresh
For lighter looks, don't go heavy with the liner. It'll totally cancel out what you did on your eyes. Instead, try to enhance it by using maybe a brown liner and just shading your waterline or tight line or use a jumbo eye pencil to add to the color of your lid line. At most, like what I did, use a black liquid liner to add a very thin line with your lashes to complete the look.
4. Cream shadows are awesome!
Cream shadows are certainly underrated. I wouldn't suggest you using them alone on your eye because they are prone to creasing but use them underneath powder shadows and you can add a whole new color dimension to them. NYX Jumbo eye pencils are absolutely amazing. The one in yoghurt adds a beautiful pink tinge that matches well with the blush.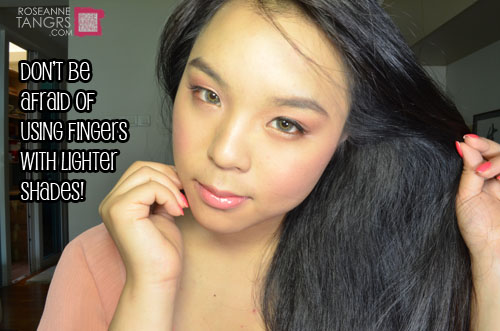 It's an easy look if you can't find any of your eye-brushes one day as well! (although that may be highly unlikely)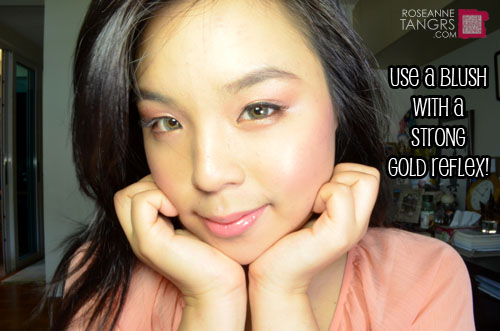 Hope you enjoyed the tutorial!
There's a XIXILI giveaway still going on! Click here to find out more!
And if you haven't yet, do subscribe to my YouTube Channel at
http://www.youtube.com/roseannetangrs
Love,
Roseanne