Hey Everyone!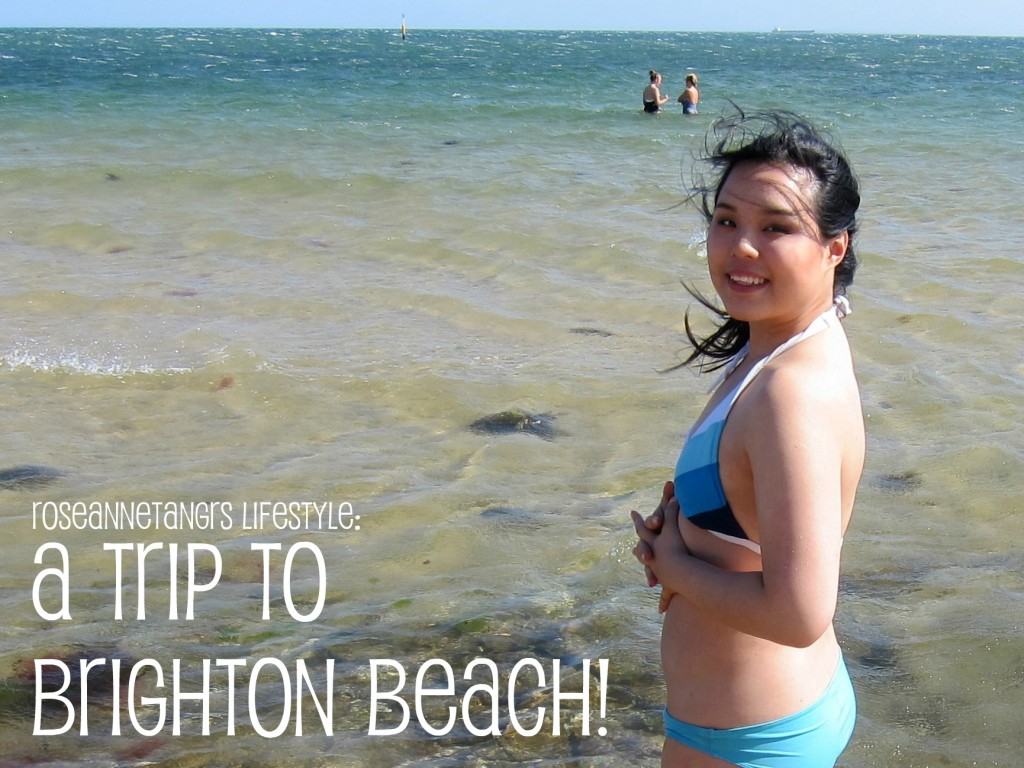 I thought it would be fun since it's my second to last semester to do more posts about living in Melbourne. I have to say that I don't go out that much. Usually, I'm stuck at uni finishing up assignments or studying for exams so unless it's break, its rare to see me frolicking outside the city. I don't have a car either. Today I thought I might do a very fun and sunny post at Brighton Beach, about 30 to 40 minutes away from the city with average traffic. The weather was treating us very well that day with a 28 degree benchmark which was rare in Spring. I didn't expect Brighton Beach to be so absolutely stunning so I'm happy to share my experiences with y'all!
I went with two friends and one of my lovely friends, Yoshi, has a car so he drove while Marion and I sat back and relaxed the whole ride through. I was really excited because I was getting sick of the cold weather. I wanted sun and the warmth! Plus, the smell of sunscreen makes me so happy because it reminds me of my holidays in Thailand with the parents or even Singapore. I was wearing light makeup that day – the Elizabeth Arden Pure Finish Mineral Makeup – and just my regular eyeshadow techniques. Nothing fancy.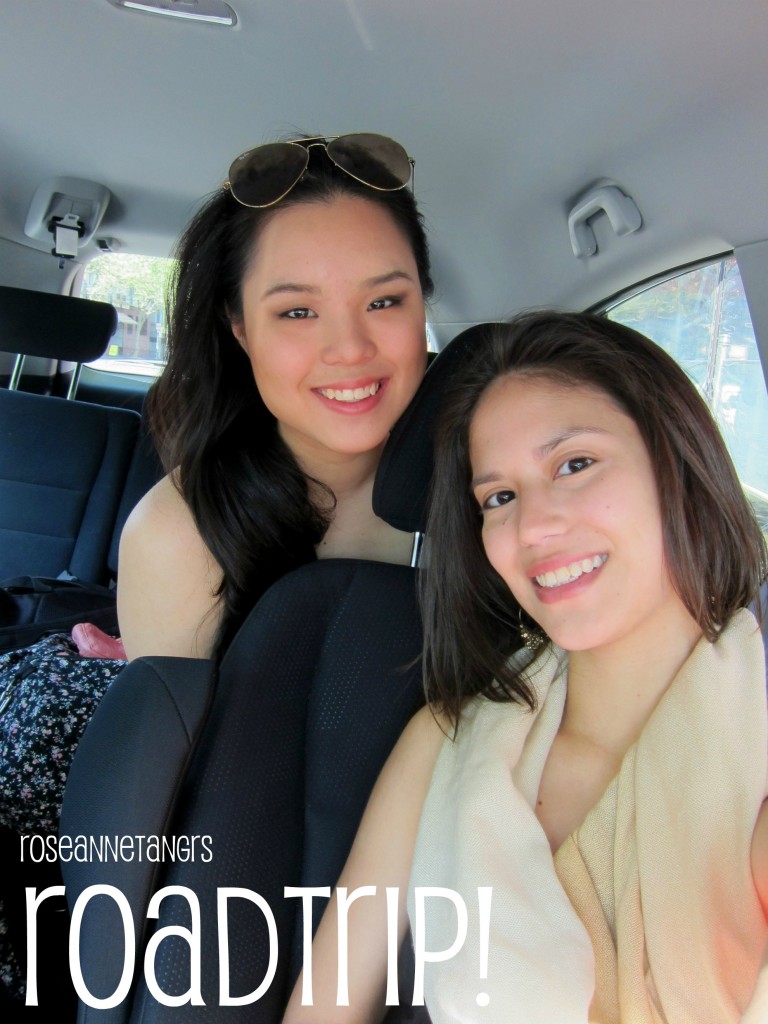 When we got to Brighton, we were already starving. There's not too much in the food department here so we settled with Fish and Chips at Flatheads, a locally owned Fish and Chip shop. We ordered so much food. A calamari pack, a fish nugget pack, a nugget pack and three slabs of fish. We basically finished it all too. It was pretty good! You need to eat fish and chips fast though before they turn soft and soggy!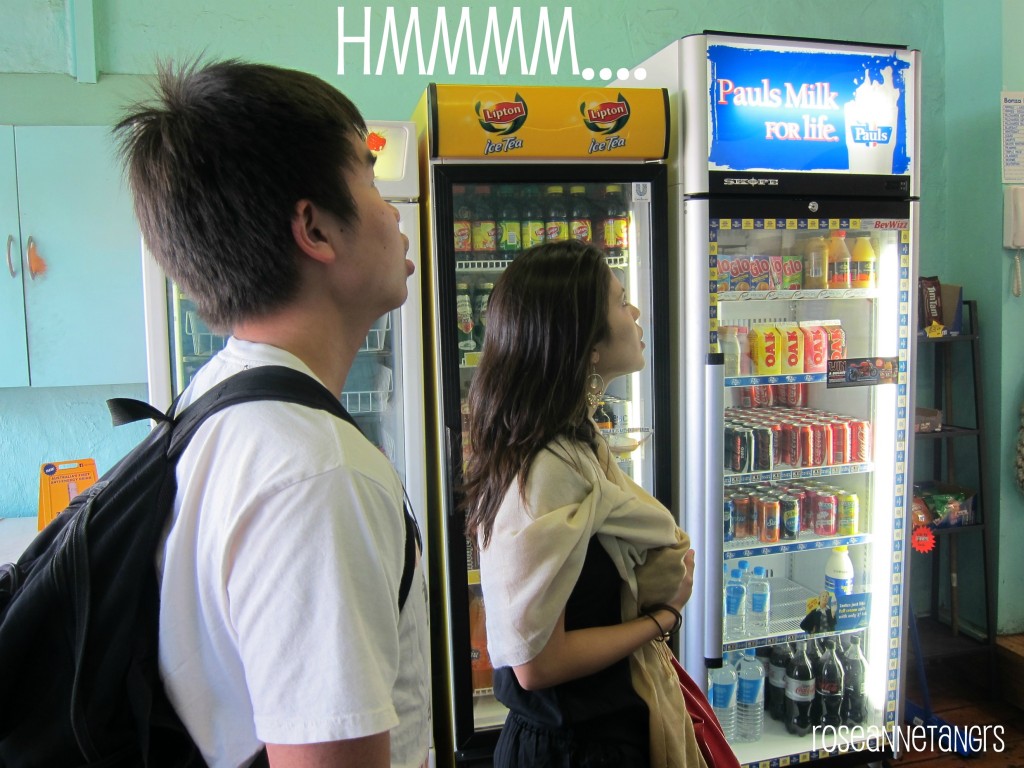 Look at these yummy calamari rings!
Brighton beach is absolutely stunning. It is a must go and see place when you come to Melbourne. I hear its not one of our best beaches but it sure is clearer than any place I've seen near Singapore. The water is so clear, it's incredible. Plus, it's not humid in Australia and rather dry so that when the water dries, it doesn't feel sticky. It's like you went for a little bath!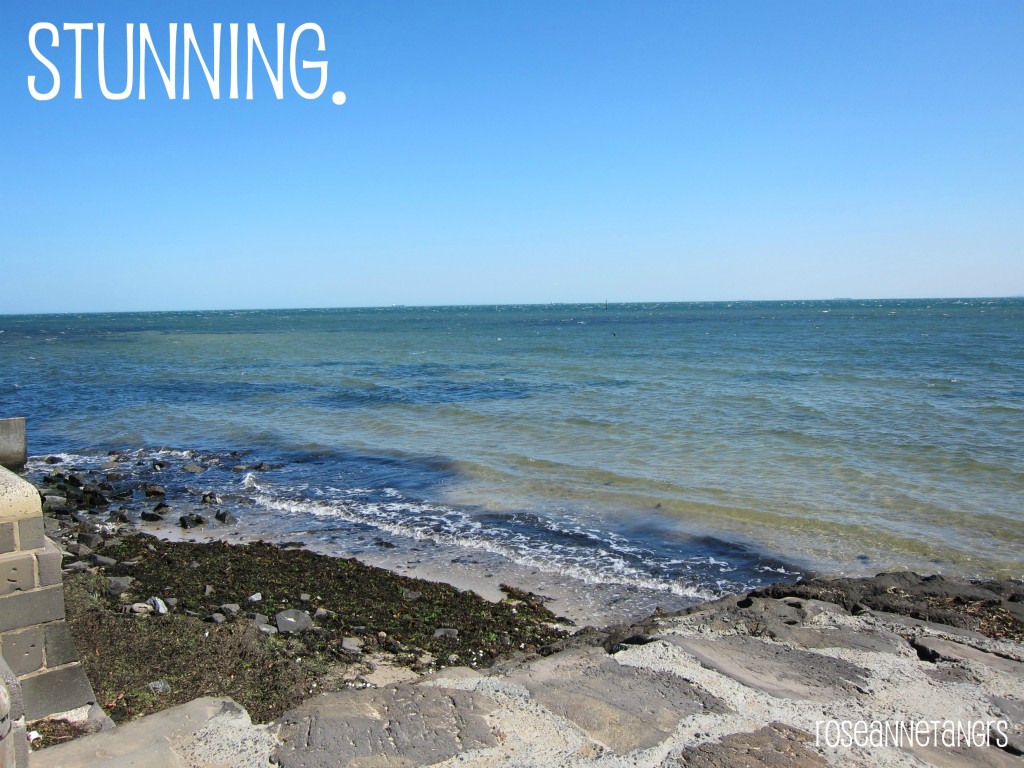 You can see the city from here too! Absolutely beautiful day!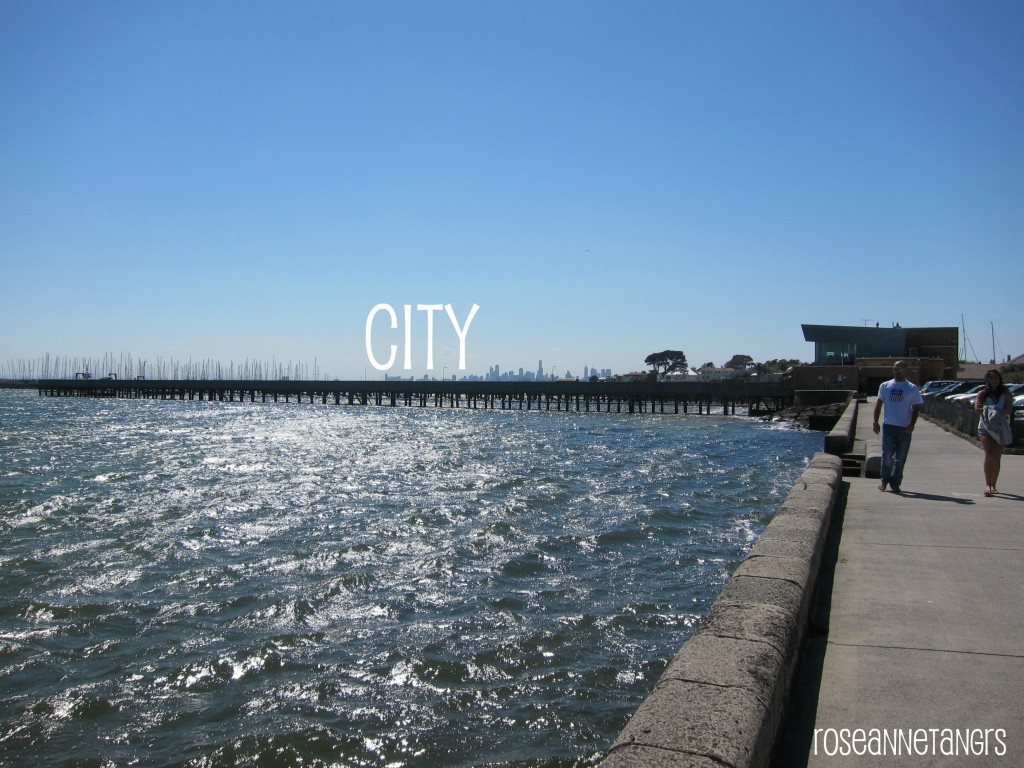 I love beaches. I didn't before because the sand irked me out and I still had yet to see really nice and clear water but this place really took my breath away. It's beautiful. The only other place that took my breath away was Phang Nga Bay in Phuket. I went Sea Kayaking there for a week. We sea-kayaked 8 miles a day. Incredible right? But also incredible views. White sandy beaches and the clearest water, plus really nice rock formations!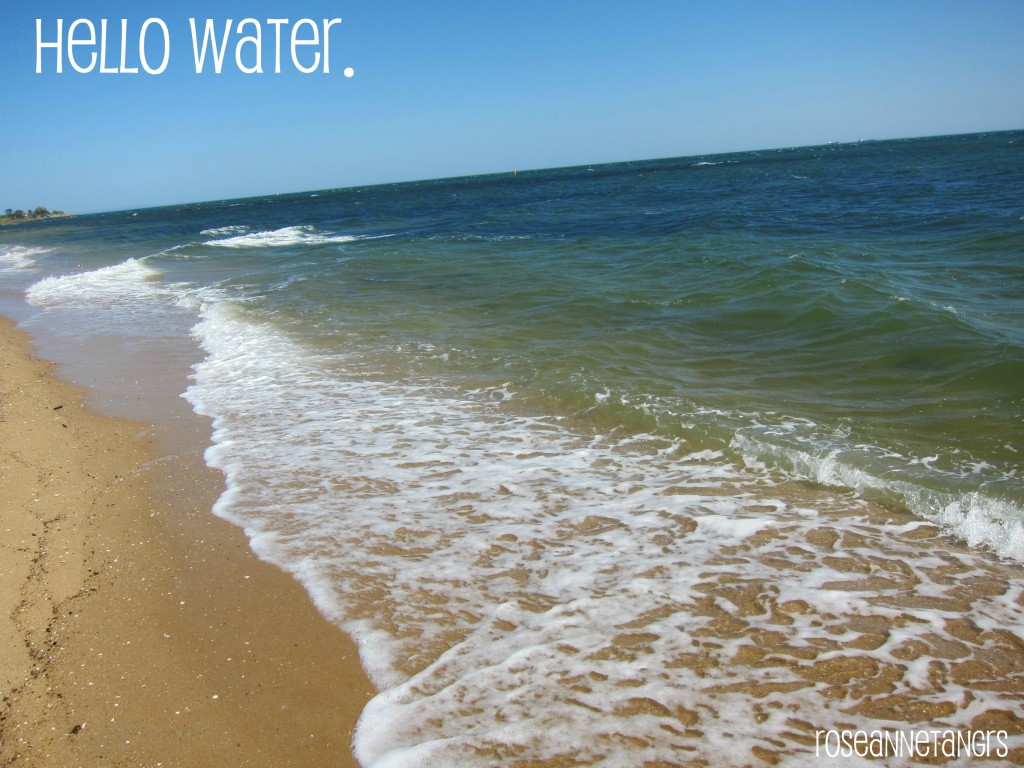 A random couple shot I took. Sorry random couple!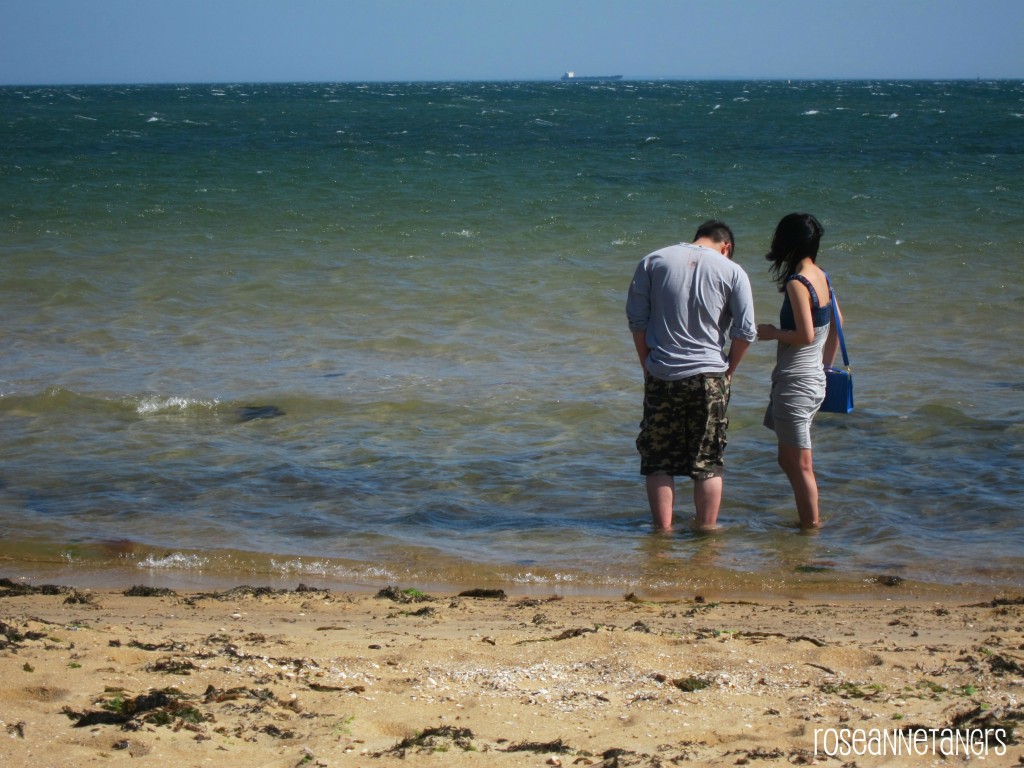 Brighton Beach also has these really cute beach houses. I don't know what they are for though since you can't live in such a small house.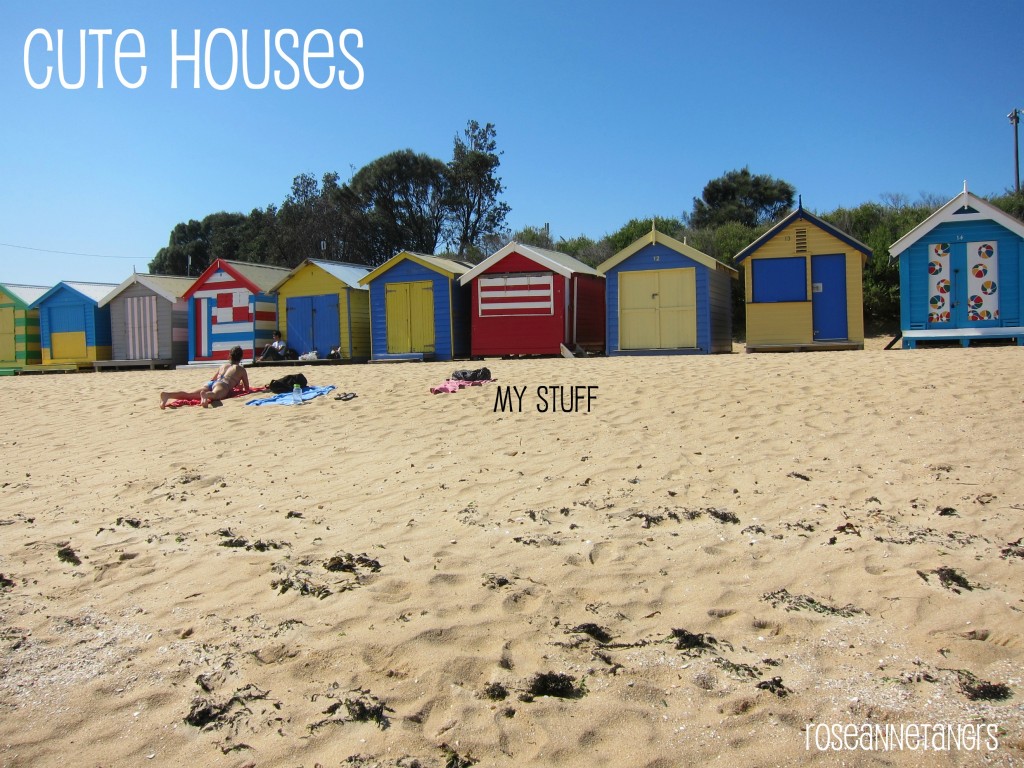 Overall, I had a wonderful time at the beach that day and a place you should defo visit if you come to Melbourne!
Brighton Victoria, 3186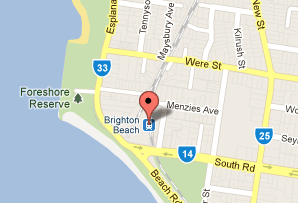 Love,
Roseanne