Hey Everyone!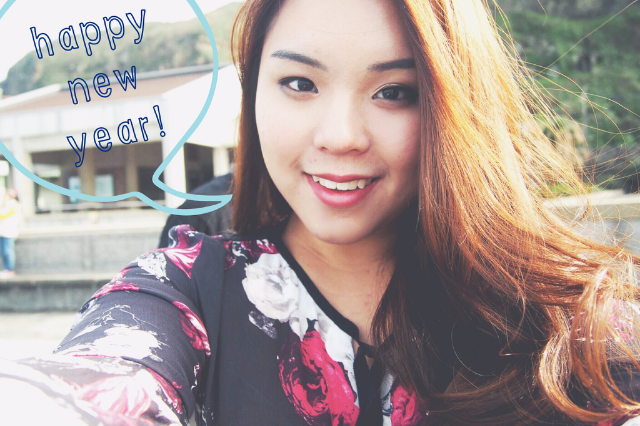 Hello from Taiwan! So here I am in my hotel room on New Years Eve celebrating the last few hours of 2013 in my…pajamas. I'm really not complaining though, there's really nothing better than a soft hotel bed and I guess it's how I want to celebrate the end of 2013. I'd have to say at the end of it all, 2013 was a really tough year for me but it was also a year in which I got to experience things that were beyond what I thought would be possible for me. A lot of the year I spent working and at the end of it all, I feel like I finished some final year project I've been preparing all year for. I'm happy I'm done with this year and I really can't wait to see what 2014 has to offer.
To be honest, 2013 was difficult for me – it started off with family issues, tumbled into a development of my own insecurities and the fact that I was fresh blood in the real world out of college in what felt like a totally new culture to me. I guess when your parents tell you "you're on your own", it really hits you and the fact that I had to prove my worth from zero as a makeup artist also hit home. But through all of that – building my portfolio, doing tests for free to get to know more people in the industry, paying bills, adjusting back to a more Asian society and basically saying goodbye to the good life in Australia and London – man I learned a lot. I guess that's what you have to do right – turn your obstacles into stepping stones.
Yet, I can't say it was all terrible. I learned to accept my non size zero nor stiletto wearing self. Maybe it's ok that I speak a little differently here. I'm special and I'm different and it's okay. I learned to accept my job for what it was eventhough it felt like no one understood how it could work. If that's how you feel, well I am who I am and we are who we are. Most of all, I learnt how to trust God. This whole year has been a huge trust fall excercise with God. I quit my job to devote myself to what He has given me and God has really provided and has proven that when I lug my makeup kit luggage up the stairs or through puddles on the street, I'm really not alone. God is there encouraging me and giving me strength. He has really taken me to places that I couldn't even imagine – fully sponsored trips to Hong Kong, Bangkok and Boeacay and given me the opportunities to be interviewed on Channel News Asia, Mediacorp Channel 5 and a whole host of magazines including major mags like Her World and Designare. I also had the opportunity to showcase my makeup work in spreads in Simply Her, Female, iWeekly & Mother&Baby as well as lead makeup for brands like SK-II, UOB bank and Dove. All of this has been because of Jesus. I really do believe God was behind it all. To God – you're incredible, amazing and awesome and I will be forever grateful and at your service.
I feel like today I get to finally drive out of this jungle I had to pass through all of 2013 and breathe the fresh air again and see blue skies. I feel like I'm finally done. Now that I've gotten it all out if the way and finished what I believe I had to go through – I'm washing my hands and dusting them off. I want to stay as true to myself as I can. I wanna work harder, I wanna focus, stay driven and get back on the wheel again. I don't want to get distracted anymore by other people's journeys and other people's dreams. It's my future in my hands and my dreams that I'm chasing. So here's to 2014 everyone! May you have a blessed one!
Happy New Year!
Love, Roseanne