Hey Everyone!
I just wanted to let you know that I'm heading to Boracay tomorrow morning for a couple of days! I can't believe it. My screensaver tropical island paradise is finally turning into reality. It'll be my very first time I'm setting foot in the Philippines and I'm so excited. I'm always a late packer. I don't really like packing actually because you never know if you're going to miss out something you need so I always end up bringing extra. I tend to procrastinate too, so much so that I decided to do this little blog post before leaving on my beach make-up essentials to pack! FYI Boracay looks a little something like this (this potentially might make you a wee bit jelly):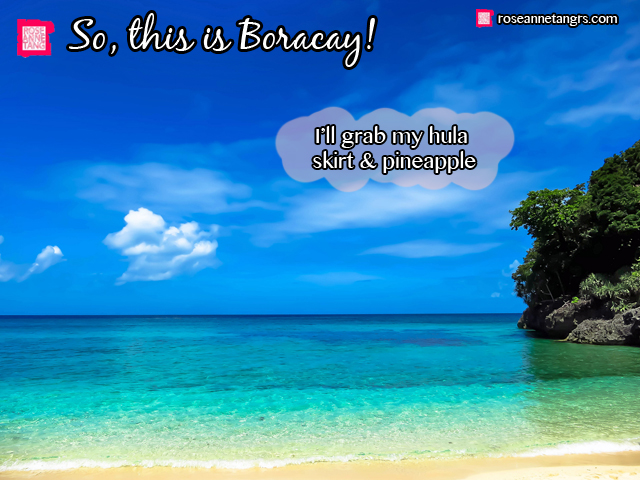 So you guessed it, I'm going to the beach! Let me grab my hula skirt and start dancin'! Beach make-up is sometimes pretty hard to figure out especially if you don't want to go bare-faced taking all your pictures in a place like Boracay. You'll need make-up that is the majority waterproof, light and breathable and preferably with SPF! Thus, I'm packing the following. The first is the VMV Hypoallergenics Sunscreen Sport 70. OH my gosh. This is the best sunscreen that I've ever tried. It is a light, gel-like cream texture and is so perfect. It really doesn't feel heavy at all and doesn't give you that stinky sunscreen smell on your face. This one happens to be great for both body and face and I am really impressed by it.
For foundation, you should check out something a little lighter than a normal foundation – cc creams, bb creams or mineral foundations will do. I have been loving the new Rachel K Renew CC cream because it gives medium coverage while still feeling light. I can't do without eye-shadow so I'm packing my Benefit World Famous Neutrals – Most Glamorous Nudes Ever palette because it contains their long wear cream shadows that are waterproof and eyeshadows that are quite light (rosy peaches and shimmery sands) that I think go quite well with the beach. You should for sure pack a palette instead of single shadows to save your luggage space. I LOVE the NYX Studio Liquid Liner which is super black and pigmented, can draw really precise lines, is super waterproof AND was only $9 at Sephora Singapore.
I love having a nicely contoured face and have been really liking the Bobbi Brown Bronzing powder for that. I like to also bring a long a cream blush so I'm bringing the Bobbi Brown Pot Rogue in Powder Pink to touch up in case. It gives a nice glow. For non-beachy activities, I'm also packing my Benefit Rockateur blush because I love this too much!
Now, I have to sort out my clothes!. Before I go, I just wanted to thank Tigerair and Gushcloud Singapore for bringing me a long to Boracay this time round! For all of you travel fanatics, you'll be pleased to know that Tigerair is giving away $1,000,000 worth of flights and 100 lucky travellers will walk away with $10,000 worth of flight credits each! Every booking you make by the 31st December will qualify as an entry! Click here to find out more!
Follow me on instagram @roseannetangrs to stay updated on my Boracay trip!
Love,
Roseanne