Hey Everyone!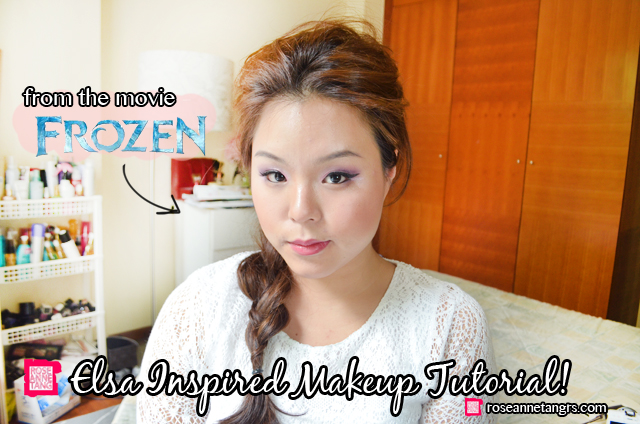 Do you want to build a snowman? To be honest, I didn't know I was going to like this movie this much. I really liked it. I watched it twice in two days. Yeah. I don't want to give you any spoilers but it was so cute, funny, honest and just so cute and being the make-up artist in me, I couldn't stop staring at Elsa's hair and make-up! Gosh, those pink and purple lids with that windblown hair was absolutely gorgeous. It was so gorgeous that I woke up this morning wanting to do a make-up tutorial on it!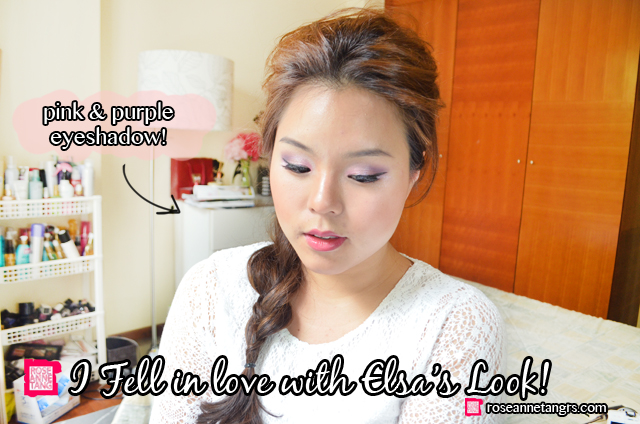 To recreate Elsa's huge eyes, I had to create some dimension. After coating my lids with a white cream base, I added a pink frost because her lids are dazzling. I had to then add a matte hot purple toned pink to my outer corners and my inner corners to give the illusion of those rounded cartoon eyes. With a matte black, I framed my outer v and blended it in to give it a bit more oomph and to finish off, I added a bit of a shimmery and sparkly lilac just in the centre to make the eyes pop. Elsa's version is much stronger but I figured you might want to see the more wearable and day appropriate look so I made this version which is for sure more "me". Don't forget your winged liner, liner on your waterline and false lashes too!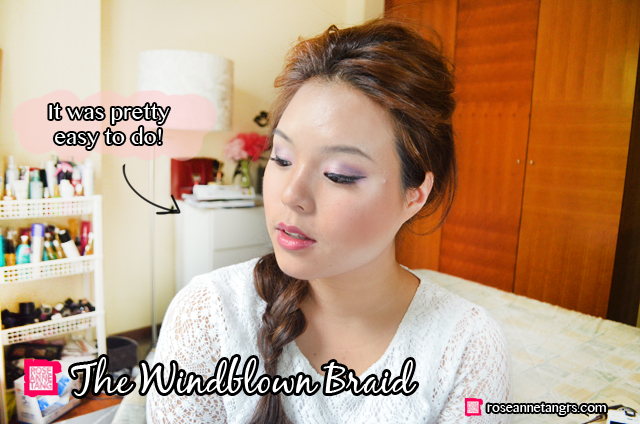 Probably a major component of this look is Elsa's windblown braid. It is absolutely stunning. Guys but first I have a confession. This is actually my first time doing Elsa's hair and makeup on myself! I kind of just turned on the camera and did it on the spot so if it's not perfect, whoopsies. Anyways, I combed my hair back and divided my front portion into sections after curling my entire head. I then teased each section at the root so my hair became really voluminous at the top of my head. I then proceeded to do a french braid with my hair down to my side. Tie it up with a matching band when you're finished. Then, take a few single strands of hair out of the top. Curl those strands and then sweep it up to create the wispy effect. You can also try and tighten your hair poof by closing in on the sides and pinning it. Then, spray and you're finished!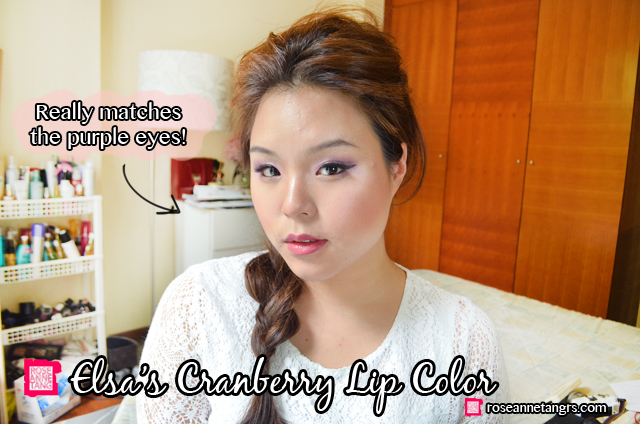 I really enjoyed doing Elsa's makeup and hair and if you want to see the whole process, be sure to watch the video on my youtube channel!
Hope you liked this! Follow me on instagram @roseannetangrs to stay updated!
Love,
Roseanne