Hey Everyone!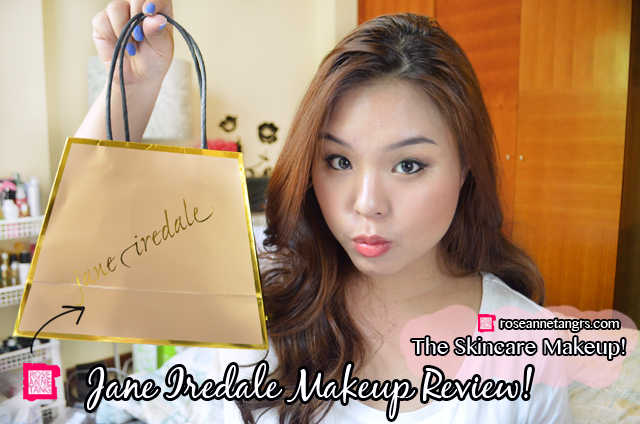 Guess what just landed on Singapore shores! Jane Iredale! I first heard about Jane Iredale when I asked my friend what her favourite skincare products were. She promptly replied that one of them was the Jane Iredale Dry Sunscreen. I've never heard of dry sunscreen before but that day, I went home and realised that that was just one of the many neat and unique things that Jane Iredale does with make-up! There is for example the Jane Iredale cleansing mitt which doesn't need any skincare products at all. It's a fibre cloth that removes all your make-up instantly – even waterproof mascara – with just warm water! It's amazing and to be honest, I'm very impressed with the rest of their products as well! Today, I thought I might do a review!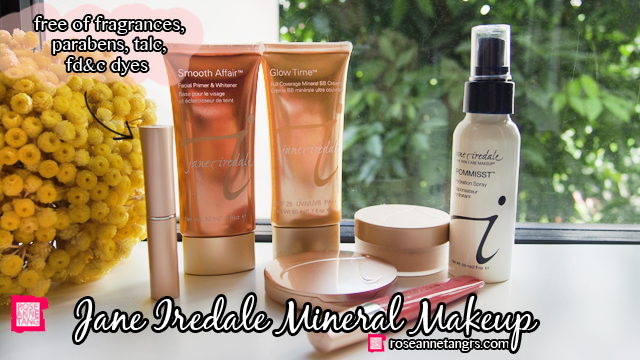 Jane Iredale is otherwise known as The Skincare Makeup – mainly because it really is beneficial for the skin. It was even created for sensitive skin and other skin ailments and dermatologists would recommend Jane Iredale to patients who just came out of surgery. That being said, their products are really pure minerals – no talc, preservatives, fd&c dyes or synthetic fragrances. Lots of customers with sensitive skin claim that their products really helped their skin or was the only thing that didn't irritate their complexions.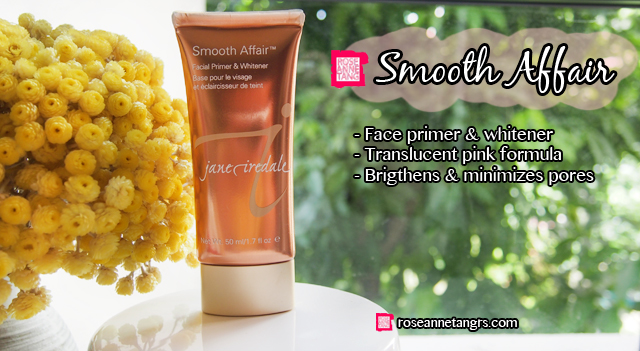 The first thing I'll talk about is the primer – the Jane Iredale Smooth Affair Facial Primer & Whitener. It's a primer that smells and feels good and I have to agree. It's one of the most refreshing face primers I've tried and it smells great – almost like a fresh fruity scent. It doesn't feel thick at all and gives that minty fresh feeling on your skin. The face primer is pink toned which corrects uneven skin tone well and I really think that it also brightens the face and controls oil too. It's full of good stuff like grapefruit extract, apple extract that smoothes the skin and rejuvenates it and even honeysuckle extract to purify the skin! You can apply it all over just like I have and you can see that it does correct the skin tone a bit!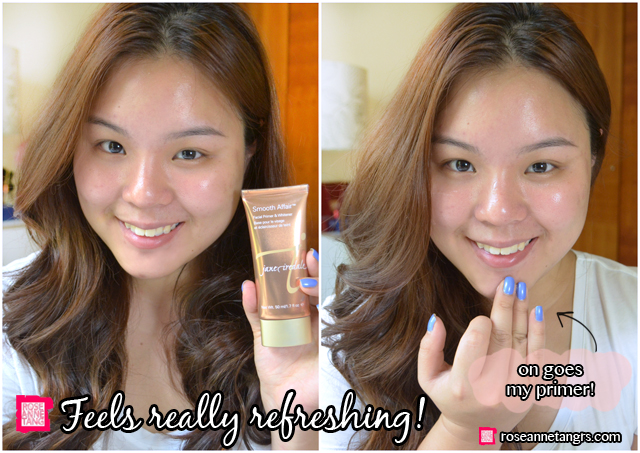 Next up is the Jane Iredale Full Coverage Mineral BB Cream – Glow Time! This product has won many awards and it is the most full coverage bb cream that I've ever tried in my life! It contains SPF 25 PA++, has grapefruit, apple and bitter orange extract and nourishes, protects and smooths!
I'm not surprised about the coverage because it claims to be a foundation, concealer and sunscreen in one. It hides all blemishes extremely well and can double up as a concealer. It has a creamy and thicker consistency than regular bb creams and is great if you love coverage like I do. The finish is extremely glowing and healthy which is nice and my pores were for sure minimised. I really liked this bb cream. It was really quite impressive, almost foundation like.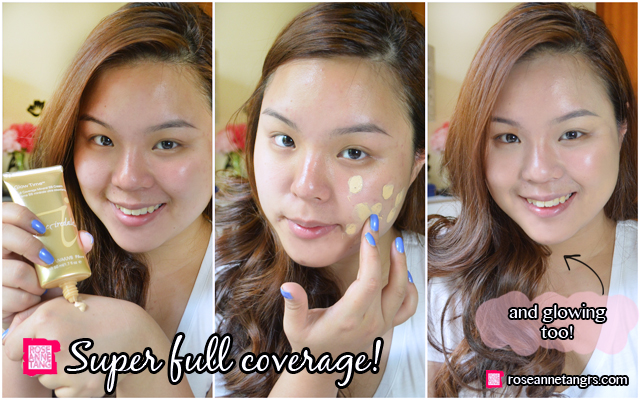 Next up are Jane Iredale's stars of the show – the Jane Iredale Amazing Base and Pure Pressed Base. The Jane Iredale Amazing Base is a loose mineral powder made of pure minerals that naturally diffuse light to create a smooth appearance and form a natural barrier to protect you from UV rays. It also happens to be very water resistant with weightless coverage. The Pure Pressed Base is pressed into a compact and is quite smiliar to the Amazing base except that it is in compact form, provides a little more coverage and is better for oily or combination skin people. The Amazing base happens to be more hydrating. The amazing thing is – they're both water resistant so it's great for sports and gym!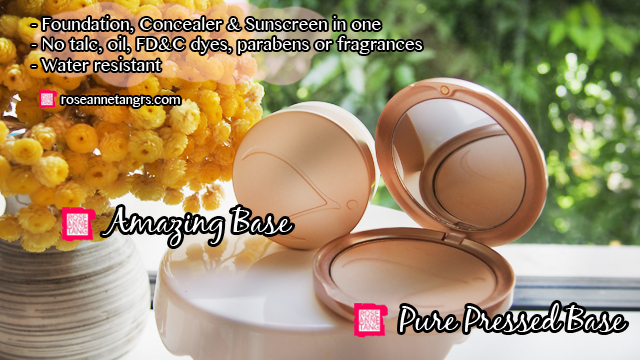 In this tutorial, I'm using the Pure Pressed base to set my bb cream and as you can see it really transforms my complexion and is super flawless! I've tried using the Amazing base by itself and the coverage is medium. I think the Pure Pressed has more coverage and I do wear these alone without the bb cream on days when I don't really wanna wear anything, but I should!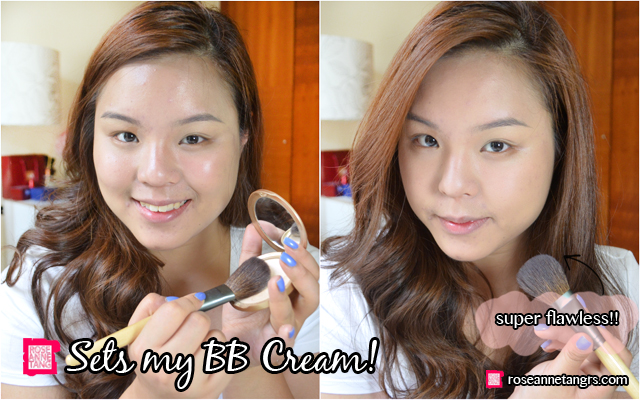 After all of your make-up, it's time to set it! Jane Iredale has come up with a range of different hydration sprays! They all hydrate the skin and set the mineral make-up. I really find my make-up lasting throughout the day with this and it feels super refreshing – even if you're going to mist it in the office or at school.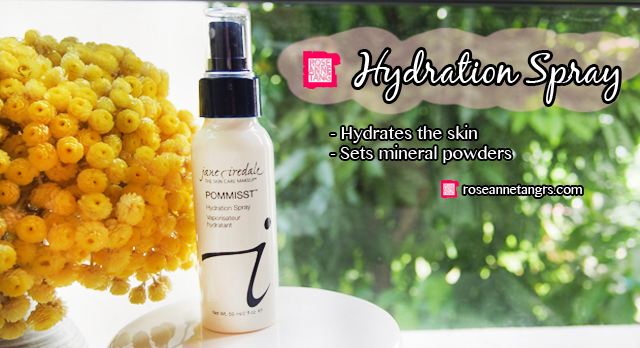 I really feel like everything just melds together and looks united after spraying this. It dries up fast as well so don't worry about it ruining your make-up! I just came back from Boracay and I have to say that this stuff really holds up and is very long lasting even when I'm sweating. It's great for beach days!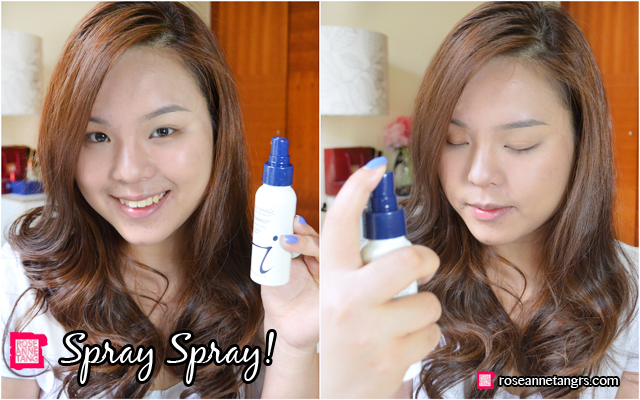 I went and did the rest of my make-up and left my lips ready for the Puremoist lipstick and Puregloss Lipgloss!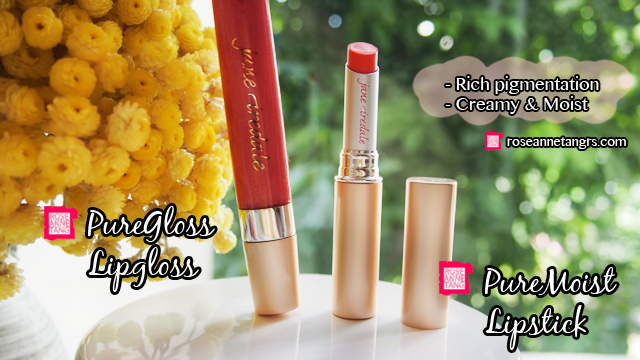 The Puremoist lipstick is more of a hydrating lip balm texture. I appreciate it not being overly creamy while still giving a good amount of color. It's a very everyday product. If you like the consistency of lip balm, you'll really love these lipsticks. Liz is a pretty peach that is so beautiful.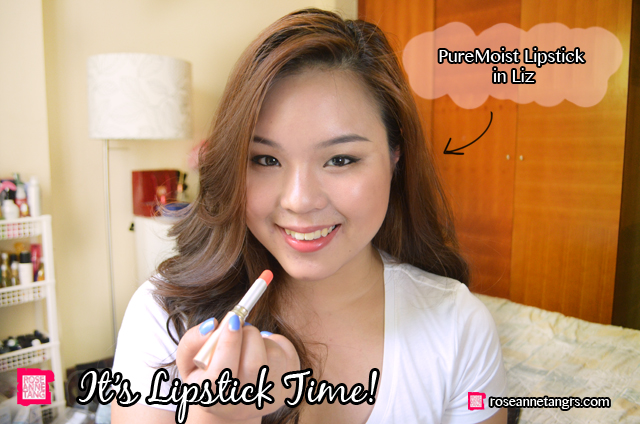 The PureGloss Lipgloss has such great color pigmentation. I really like sugar plum and it's really creamy and not sticky. When you apply it, you can for sure feel the weight of the gloss but it somehow absorbs into your lips and feels natural. For once, I really feel like I can wear lipgloss as a daily thing and not be scared of the stickiness!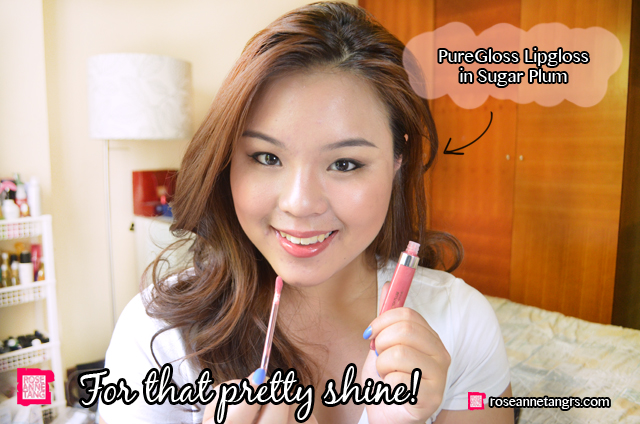 I really hope you liked my review of the Jane Iredale make-up products. I really do love them and I'm happy that they're in Singapore now! If you want to find out more about them and where to get them in Singapore, just click here on their facebook page to find out more! But here's some information for your convenience:
Jane Irredale Promotion for this Joyous Season!
1st 50 fans to call 6293 5530 will stand a chance to win Jane Iredale samples. *Whilst stock last
Where to find Jane Irredale in Singapore:
1. Spa Haven
45/46 Amoy Street
Singapore 069871
Tel: 6221 2203
2. Eurosense Anti-aging Spa
301 Upper Thomson Road
#01-89/92
Singapore 574408
Tel: 64515568
3. Face Hut Pte Ltd
211 Holland Avenue
#03-22 Holland Road Shopping Centre
Singapore 278967
Tel: 64661827
4. UNV beauty therapy & slimming
Blk 135 Jurong Gateway Road #02-323 Singapore 600135
Tel 65626126
5. 1939 Academy
15 Teo Hong Road
Singapore 088328
Tel 62233992
6. Simply Beauty Zone
Blk 72 Circuit Road #01-07(B)
Singapore 370072
Tel 67497336
7. KIN MUN CLINIC
66 Toa Payoh Lor 4
#01-319
Singapore 310066
Tel : 6256 8717
8. House of Belle Beauty & Wellness Pte Ltd
150 Orchard Rd
Orchard Plaza #03-05
Singapore 238841
Tel : 6733 1108
9. Aesthetic Concepts Medical Centre
252 North Bridge Road
Raffles City shopping Centre
#B2-26
Singapore 179103
10. Dr Benjamin Yim Clinical Aesthetic & Laser Centre
583 Orchard Rd
Forum #06-04
Singapore 238884
Tel : 6737 9181
Love,
Roseanne