Hey Everyone!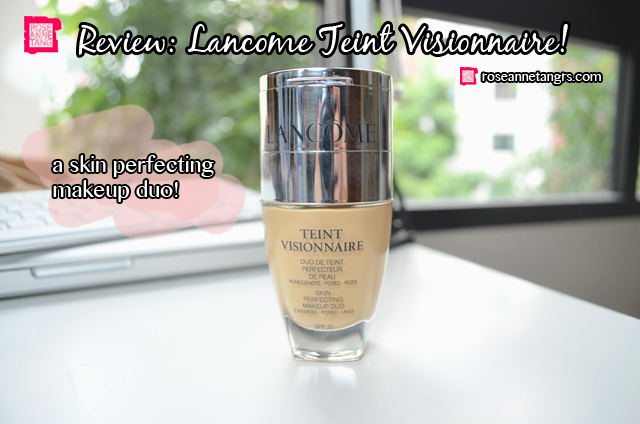 If there's anything I'm crazy about when it comes to make-up – it has to be foundation. Foundation is an uber important makeup step because it sets the base and well "foundation" for your make-up. Except for the fact that you may have absolutely flawless skin, the other parts like your lips and eyes won't look half as good if you have a foundation that doesn't work for you. I've been trying out the Lancôme Teint Visionnaire lately, the newest edition to the Lancome makeup family, and I am solidly impressed.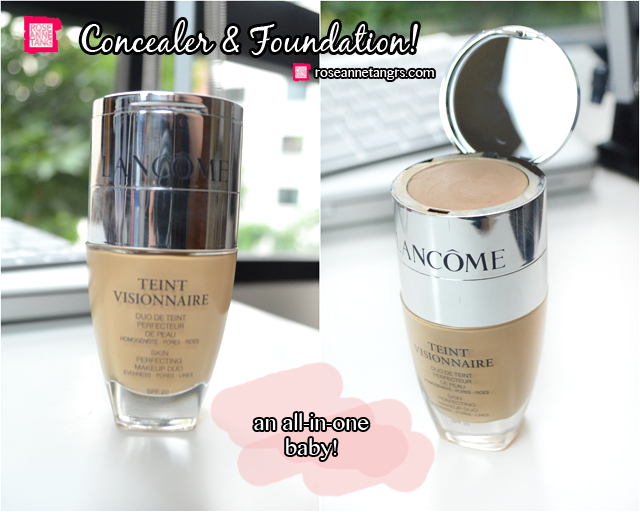 First of all the packaging is fantastic and not to mention pretty innovative. I haven't yet seen a foundation that looks like this. When I first got it, I thought it just had a gigantic cap but on closer inspection, it was actually the lid to another concealer! That's why this is called the Skin Perfecting Makeup Duo. It contains both a precision corrector and your perfecting foundation. I've read a few magazines that have featured this baby and all say that you should start with the concealer first and then your foundation to achieve an even more naturally flawless complexion. This is contrary to what I've been doing – since I always put my foundation first and then my concealer so I don't end up rubbing off the concealer when I buff and blend my foundation.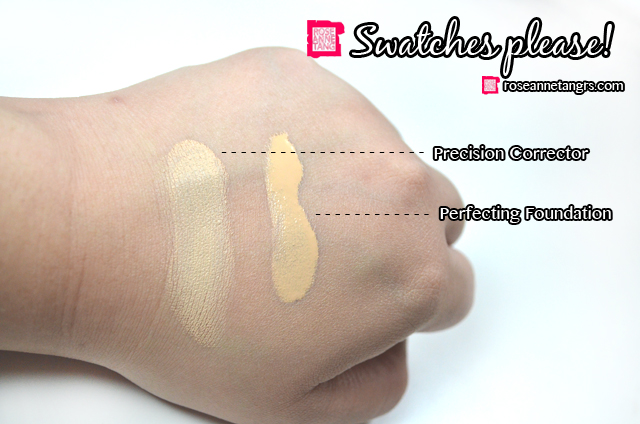 Well, let's see what happens if I tried it their way for once. This is me bare-faced. If the background looks a little weird, I had to alter it without touching "me" because it was dark and rainy and I need to make it pretty and sunny, hehe. You know I love the light!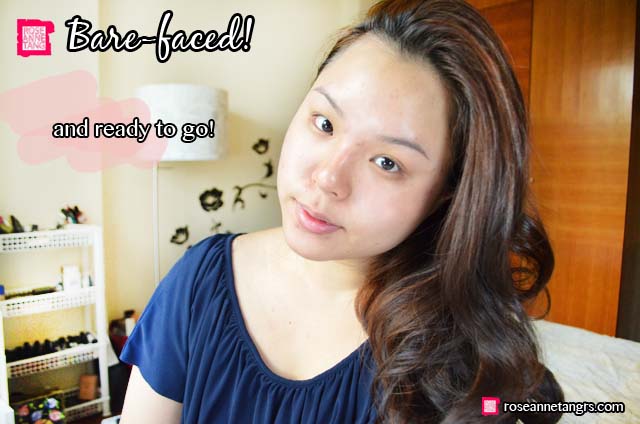 Anyway, first pop open the lid to get some concealer on your fingers. It's a rather stiff blending concealer with high coverage. You should warm it up with your fingers first to make sure you can get an even finish.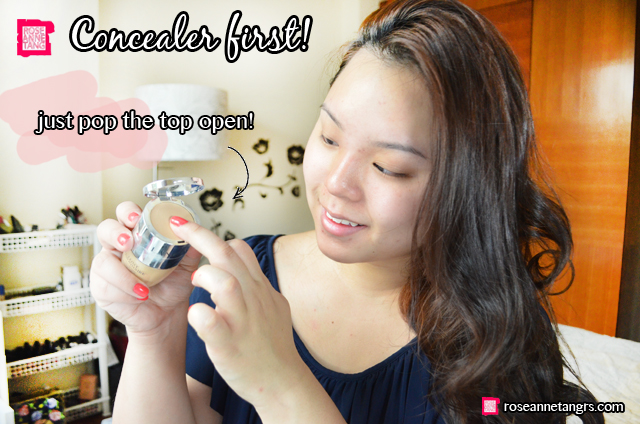 Then use your fingers to pat and blend into the skin. I know it looks like I have perfect skin but actually, I've been having hormonal breakouts near my temple which I'm using the concealer to totally hide it all. I guess it's a good thing that it was a stiff blending concealer because I'm just afraid that when I apply my foundation, all of it will come off.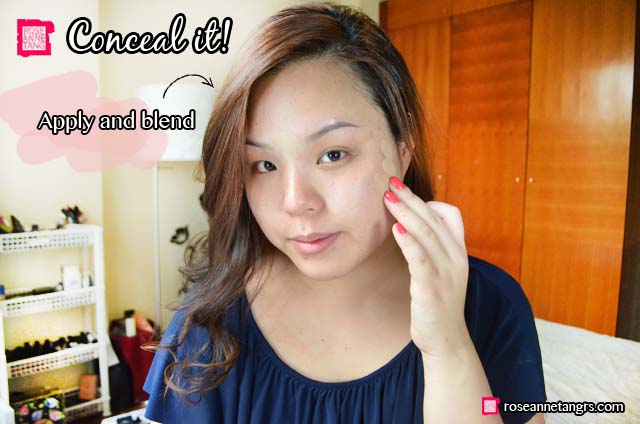 Next, it's time for the foundation. Lancome claims the Teint Visionnaire to contain LR 2412, the active ingredient integrated in the Lancome Visionnaire skincare. It's a foundation that is supposed to not only make you look good but I guess "permanently" good because it will visibly improve the appearance of pores and wrinkles. The concealer also contains vitamins to help with that. I'm using my paddle brush to apply it – although synthetic kabuki and also your own fingers are also fine. I just don't like using my fingers because I have to take the foundation off them immediately when I'm done. It's a lot less messy to use a brush.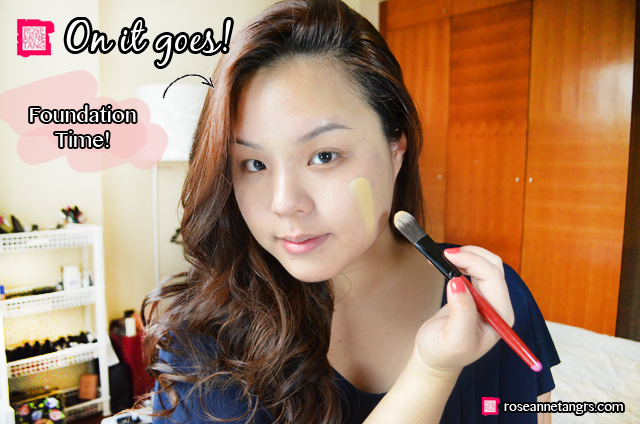 The texture of the foundation is quite liquid like although it contains really good coverage. I love it because it really does conceal your pores and provides this natural layer of coverage that isn't that gross creamy cakey look. It looks like skin but is able to cover really well. You're talking high to medium coverage. Great finish and flawlessness and you'll be paying for a good glow as well. It's no where near matte but I like how it's not extremely glowing either. It's definitely wearable.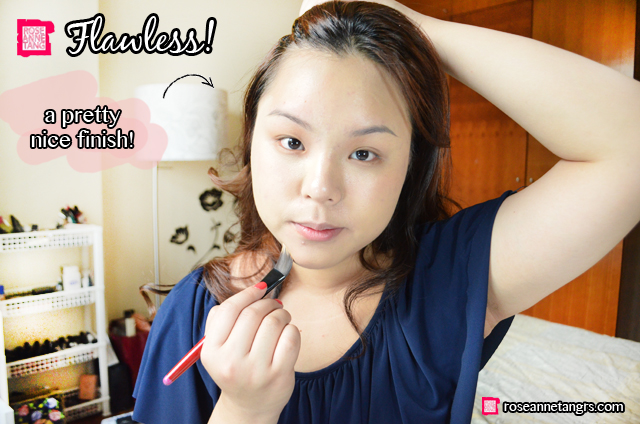 The only gripe I'd say is that the concealer does rub off a bit after applying my foundation. You do have to go back in and apply and additional layer of concealer if you do have acne scars to hide like me. Lasting power is average at about 2-3 hours wear. Don't count on it to be mattifying in any sense and be prepared to blot or touch-up if you have oily skin (like me).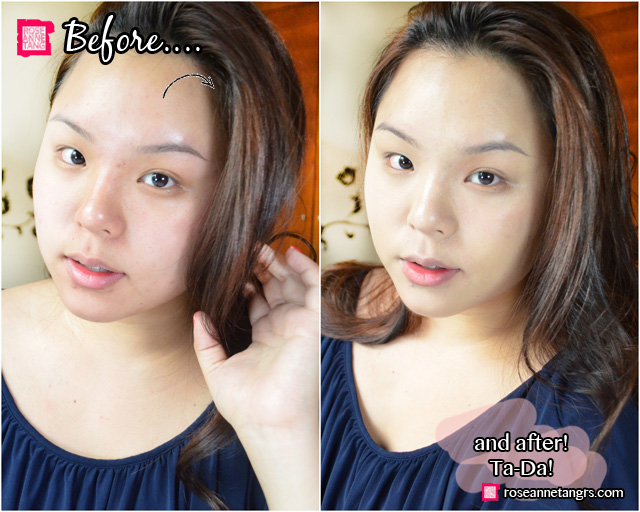 Overall, I really like the idea of packing my foundation and concealer into one product. It's easy to use and I don't have to grab another concealer. It's really all I need. I love the flawless finish it produces and my pores are for sure minimised. The foundation is SPF20 and it's a rather big bottle of the stuff. It is rather expensive though in the seventies in Singapore but again, you do get what you pay for with a concealer and foundation in the package. I haven't yet seen super drastic improvements in my skin because of this foundation but I'm already happy at it's makeup performing level.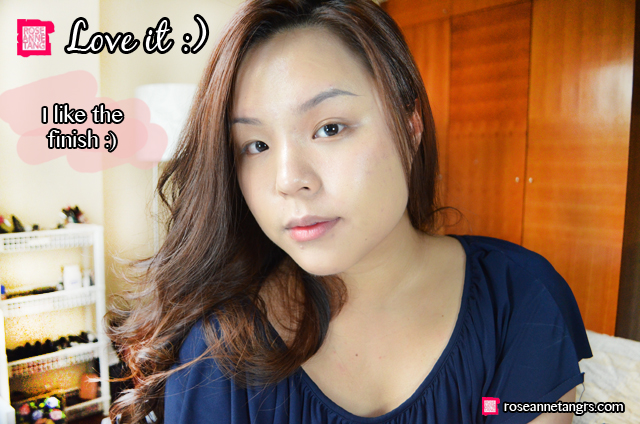 And TGIF! Hope you have a fabulous Friday. I guess this is the slot where I fill you in on life. I just came back from KL with my parents and boyfriend and it was so good seeing a lot of my best friends I made from Uni in Melbourne. I think I made more K.L friends than Singaporean when I was in uni, not sure why. They took me around the Bangsar area and we even took a trip to the aquarium. Don't really care though because it felt so great seeing them after a year! Felt like Melbourne again. Okay, maybe I'm not totally over uni yet but hey, good memories are allowed to be remembered.
Have a lovely weekend :)
xx Roseanne