Hey Everyone!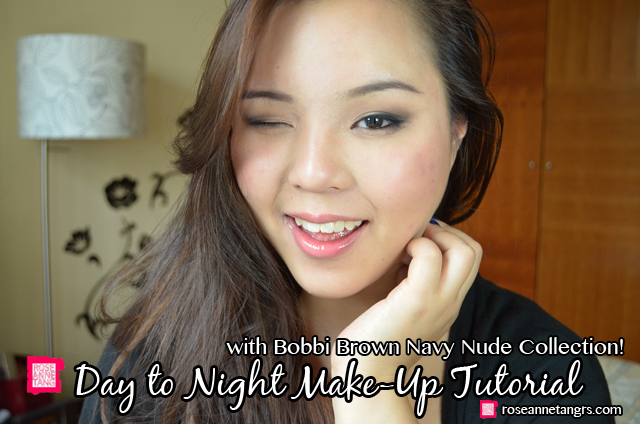 Here's the scene. It's 6 am in the morning and you have a hot date tonight after work. You're not sure if the smokey eye you wanna wear for tonight is "work-appropriate" so you're scrambling to gather your make-up in a bag so you can somehow transform your day look into more sultry make-up sure to impress your date. Do you take everything off after work and start over? Well Girls, I'm here to tell you that you don't have to. Here's how you can transform your day make-up into night look. Truth be told,  I love make-up that has many uses and that's probably why I love using eye-shadow palettes so much more than single shadows. Even better, one that has shadows for day and night so you can carry it around.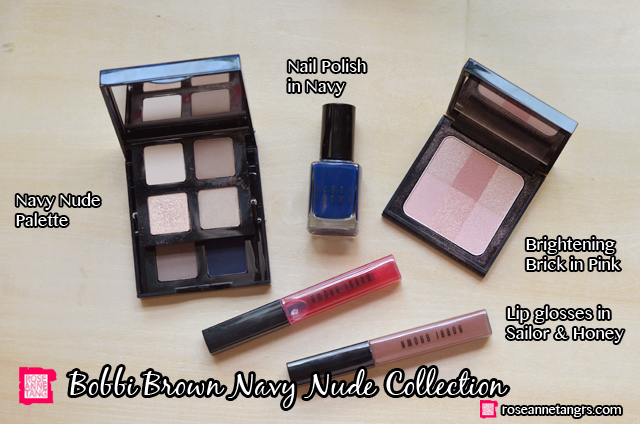 My favourite one lately ought to be the Navy & Nude Palette from the Bobbi Brown Navy Nude Collection. Reason why is because it has all the shadows you need in a smart compact case. Instead of one long palette that can be hard to carry around, the other 4 shadows slide out like a drawer so that you can carry all thes shadows in a compact the size of your powder. The Bobbi Brown Navy Nude Collection is a stunner. Bobbi Brown says the "Navy and Nude is my modern take on a summer look that is sexy, yet fresh faced." I couldn't agree more.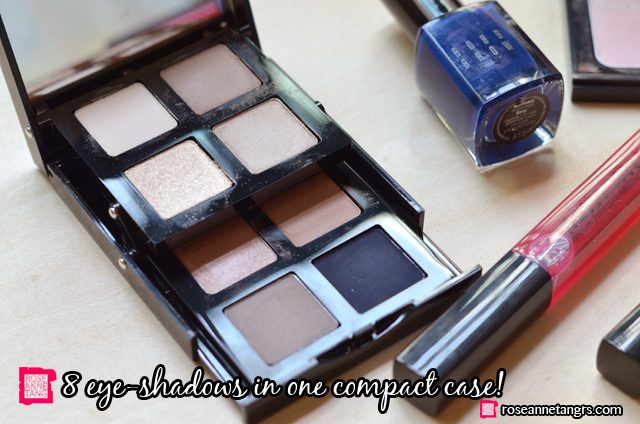 My day look is simple and fresh. It's not a dramatically different you but something you can wear for all occasions. Then, I will show you how to take it to the night in probably 5 minutes by using darker shadows to create a smokey eye. Stay tuned to the end of the post to find out how you can win a Bobbi Brown Navy & Nude Palette for yourself!
For the day look, you'll need to start with an eye-shadow base. I'm using the Bobbi Brown Long Wear Cream Shadow in Suede so you can have the shadows hold on to something.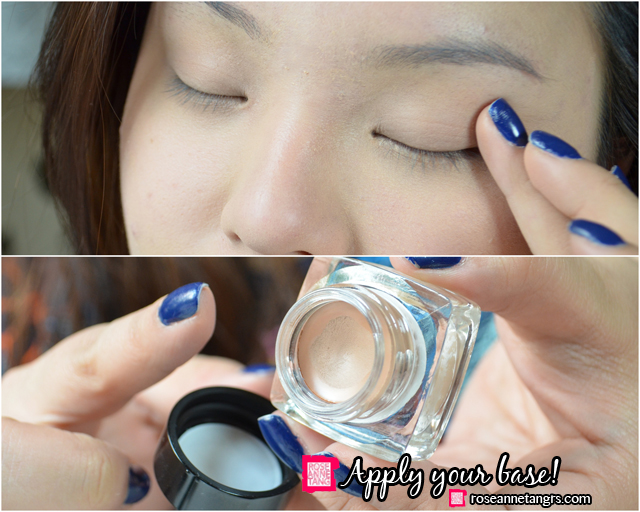 Then, use the shimmery peach cream shade in the palette all over your lids. It has a nice shimmer to it so be careful about fall-out. I want to apologize for the pictures of the palettes, the color of the shadows are more like the first picture you see of them up there. I couldn't control the lighting on this one!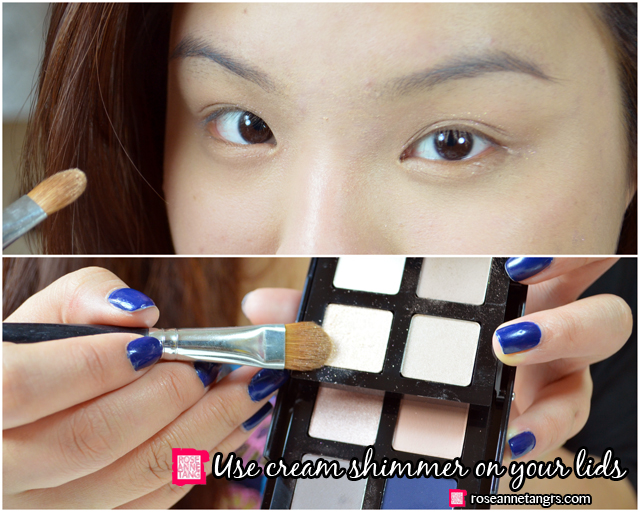 Use a fluffy crease brush to apply a matte taupe colour to your outer corner and shading into your crease. Just be sure you don't go all the way. This is just to define the eye.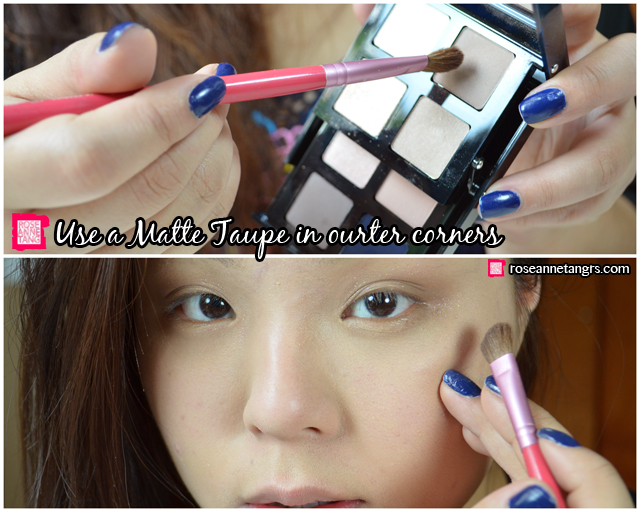 Next, use a small brush (even an eye liner brush) and use in the dark brown colour to line your lid line for more definition.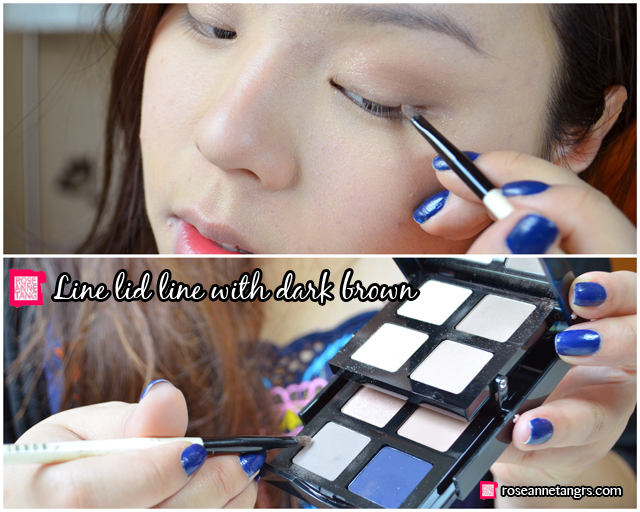 Be sure to use your eye-liner on your lid line, tight line and water line. Then use your brow powder to define your brows and also a blush. Then, I'm going to use the Honey lip gloss on my lips. I've also added a bit of pot rouge in Powder Pink on my cheeks and lips just for a bit of flush.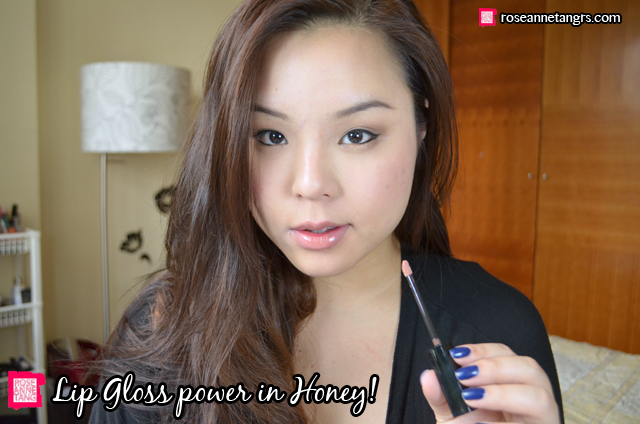 And you're ready to conquer the day! It's a simple, fresh and classic day look that you can achieve with the palette. Let's see how we can transform this to a night look.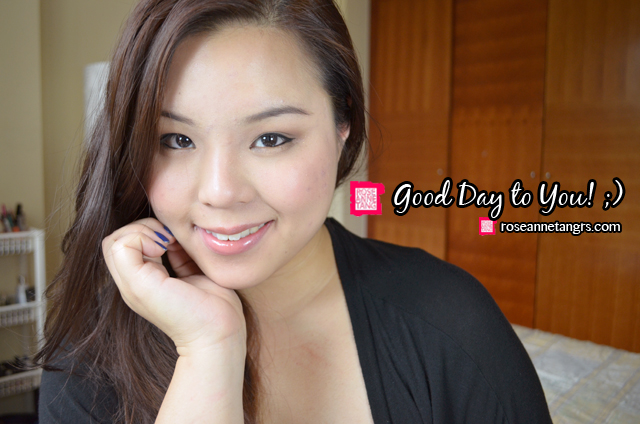 All you have to do to transform your day look into a night look is use darker shadows on the day look that you're already wearing. Just put them on top like they are not there and define your eyes even further. Don't be afraid to go a little more up on the crease to make your eyes bigger and more sultry. I'm suing the Navy blue colour and applying that on my outer corner. You can see I'm going a bit more upwards but not by a lot at all.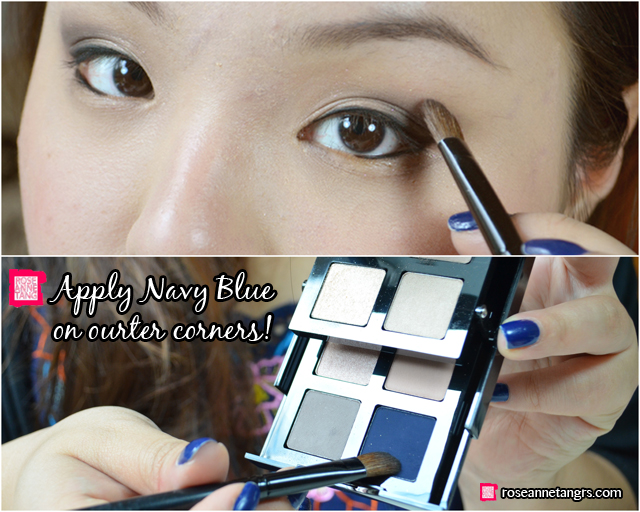 Next, be sure to blend things out. Use the dark cocoa colour next to it and with a blending brush blend harsh lines while defining the crease. It's a great tip because it is matte as well and it will give you that beautiful gradient effect.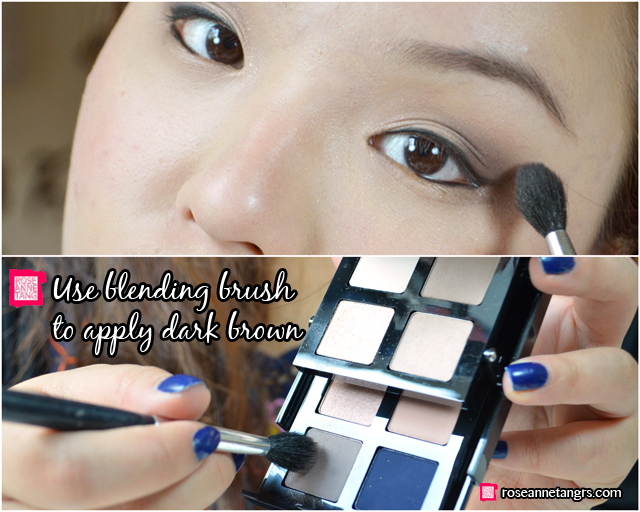 Then, to make your eyes even more sultry, use a small pencil smudger brush and the navy blue colour to line your water line. Be sure to connect it back to your lid line.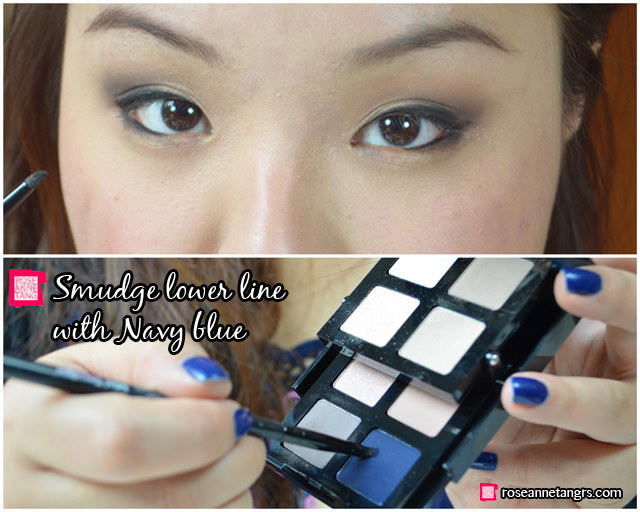 And you're done! I'm using the lip gloss in Sailor which is the red one over it so it can plump up my lips a little more. Be sure to touch up the rest of your face by blotting the oil, using concealer where you need it and dusting with powder!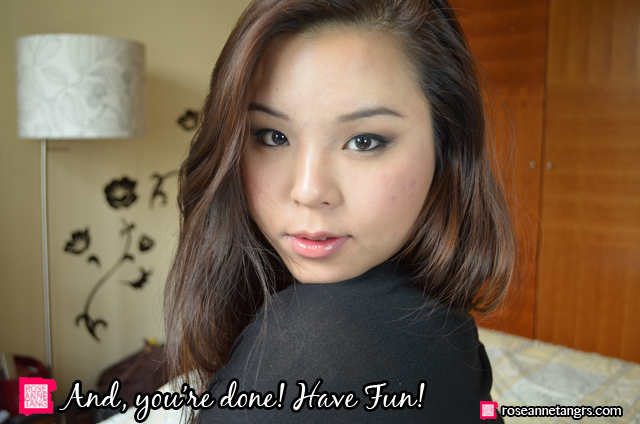 Don't forget to touch up your blush too! Here I'm using the brightening brick in Pink just so I can have that nice and radiant glow. That will sure trick him into thinking you didn't have that long a day at work at all and that project you stayed up for till 3am? It doesn't exist anymore.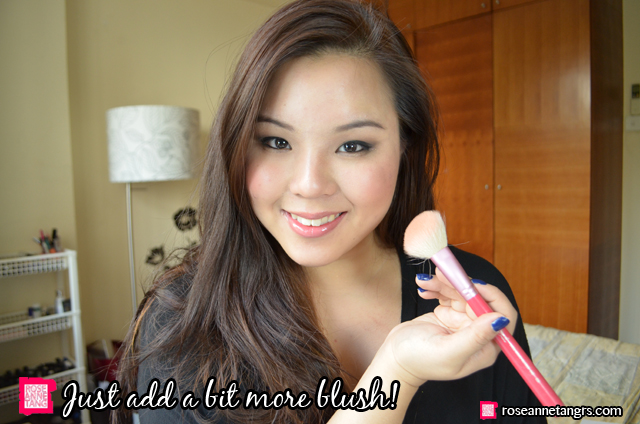 Bobbi Brown Navy & Nude Giveaway!
Of course what's a tutorial to help you out if I don't give you a brand new Bobbi Brown Navy & Nude Palette for your make-up pouch! Hehe. To win a Bobbi Brown Navy & Nude Palette, just comment on this post why you want to win! I will pick a winner on August 20, 2013 :) Good Luck!!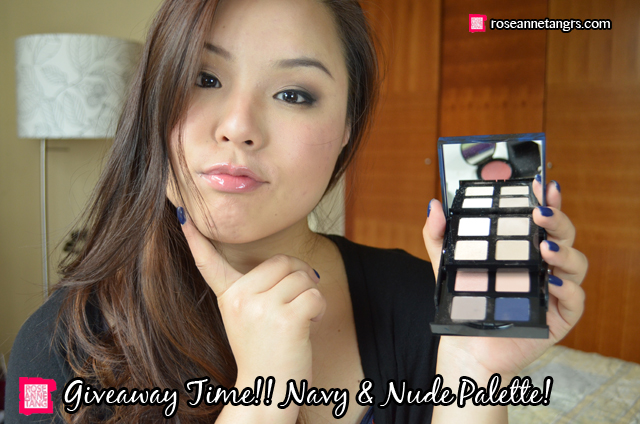 Hope you liked this post! I just love how it's also taking blue shadow and making it more wear-able. A lot of people think blue eye-shadow is hard to wear. If you do it right though it can help brighten your eyes. That's why I love navy shades of blue!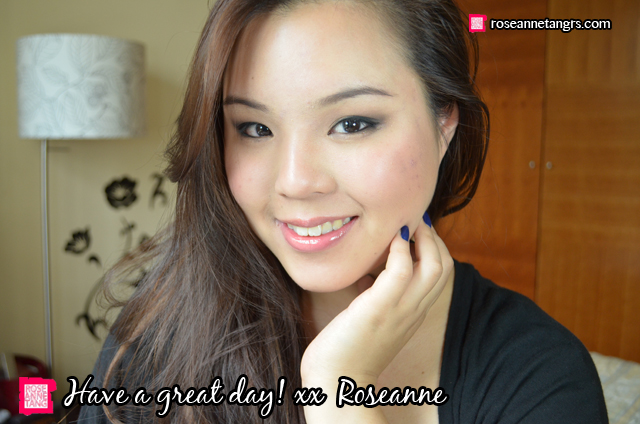 Good luck entering! My online store has a new collection! Check it out at http://www.roseanne.sg 
Roseanne