Hey Everyone!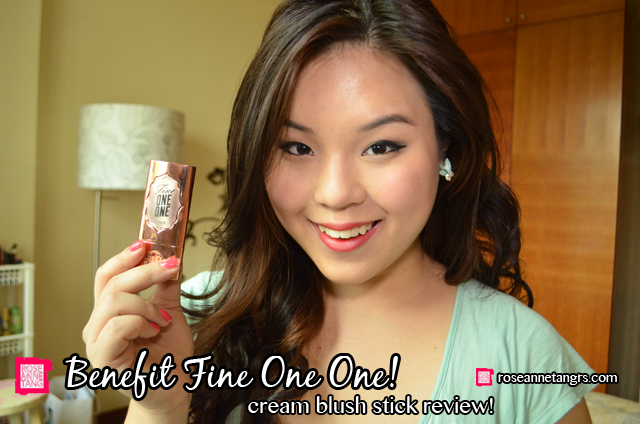 If you're having a blush emergency, pick up the phone and call…Fine One One! I've been recently into cream blushes, something I never really enjoyed until now. I love how they're totally on the go, they don't need an additional brush to slap on and they give an irreplaceable natural glow. Here's my review of a fairly new one that's hit the market – the Benefit Cosmetics Fine One One!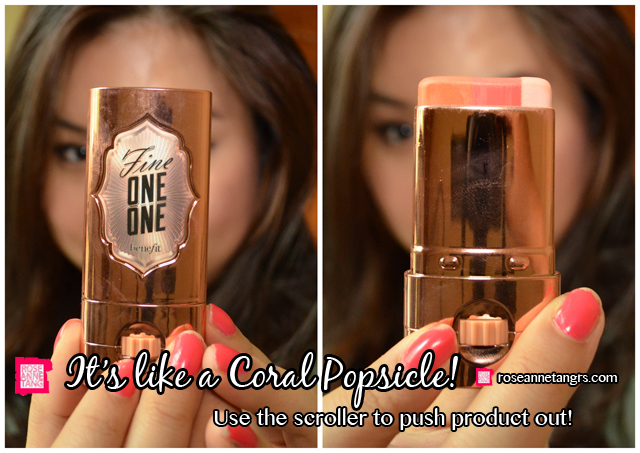 The Fine One One actually claims to be a brightening stick more than a cream blush. I think the most appropriate category to put this in is a cream blush stick. And seriously, they need more of these around. Open the stick up and you see that it's much like a stick or lipstick. Use the rotating wheel to get more of the product out like a push pop. Fine One One is made up of three colours – a bright orange, sweetheart candy red and a pearly highlighter – that together create a beautiful peachy glow.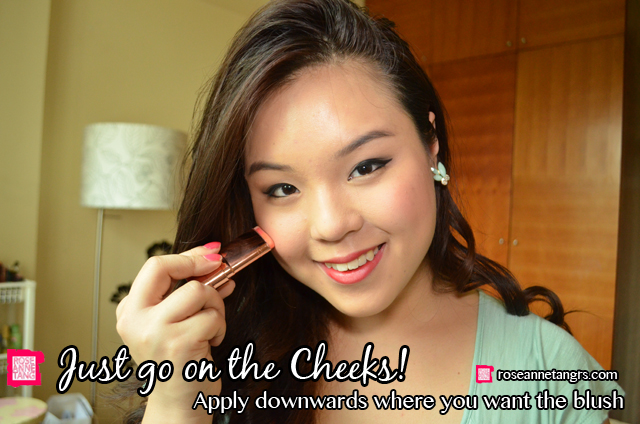 The first time I tried this –  I tried to angle the stick in a way so that the highlighter would be on the top, red in the middle and orange at the bottom. Although it was a nice streak, I ended up blending everything anyway. That being said, I use the stick by applying the product in downward streaks where I want the blush to go (usually near the apples of my cheek, blending upwards).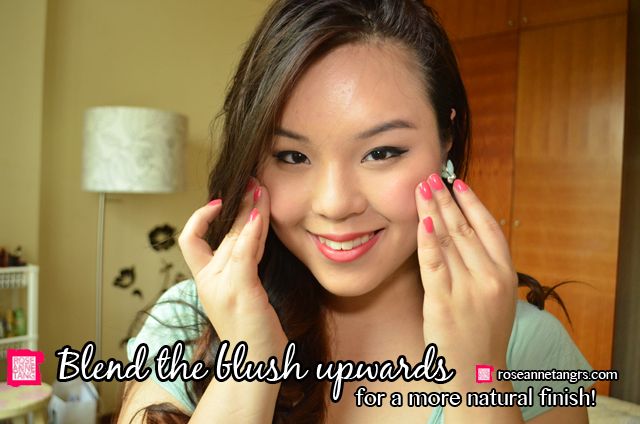 Then, I take my fingers and rub and blend the blush upwards. It's a cream blush so you don't need to use an additional brush (unless you're obsessively clean) and I love the glow it gives you! I found the product to be really easily blendable. You don't have to be afraid of applying too much cream blush and looking like a clown because it seems even a lot on when blended becomes really pretty and natural. You can also use this on your lips but because I'm really into red lips lately, I skipped that step, heh.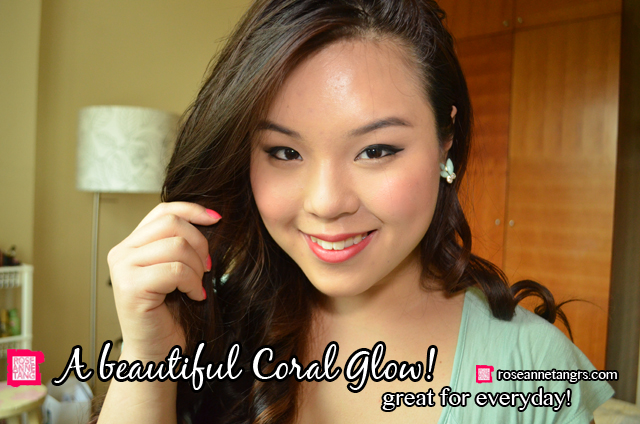 This is the perfect blush color in my opinion. Not too pink, not too peachy. It's like the perfect coral colour. What's not to love about this product? Hmm. Well, I guess it doesn't last as long as your regular powder blushes but that's already a given. I'd say apply a sheer coat of this and set with your favourite blush if you want to make it last through the night. Other than that, I give it a full thumbs up!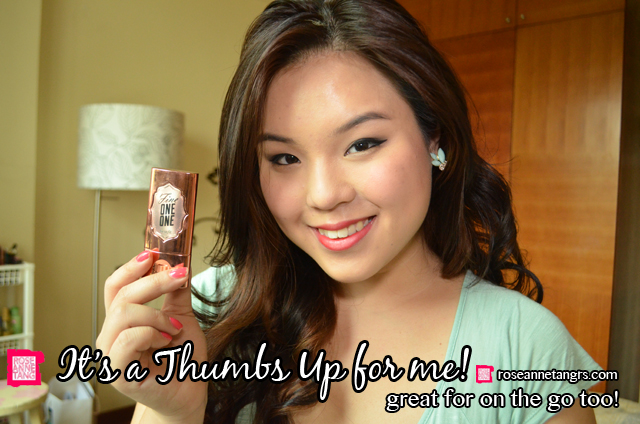 It's an idiot- proof blush that's great for on the go and everyday. I have it in my make-up bag for easy blush touch-ups!
Hope you liked this post <3 Have you tried it yet? What do you think of it?
Check out my online store: http://www.roseanne.sg
Love,
Roseanne