Hey Everyone,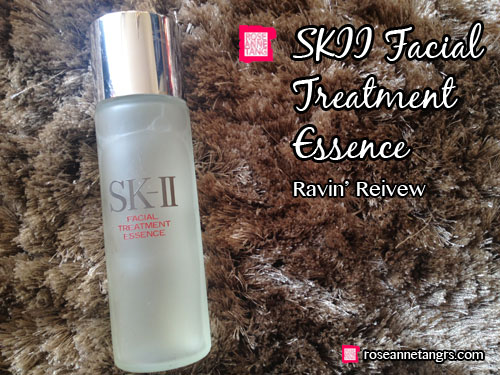 I think I've probably been hearing about SK-II Facial Treatment Essence ever since I was 10 years old. Everyone knows this baby from countless ads about it being a miracle water and the best product for achieving crystal clear skin. The story goes that the secret ingredient to SK-II's success, Pitera, was discovered when a scientist noticed in the 70s that the women who worked at a Sake brewery had soft and youthful hands. Years later, they isolated that main nutrient rich ingredient as Pitera and have used this as the star of the show for the majority of SK-II products.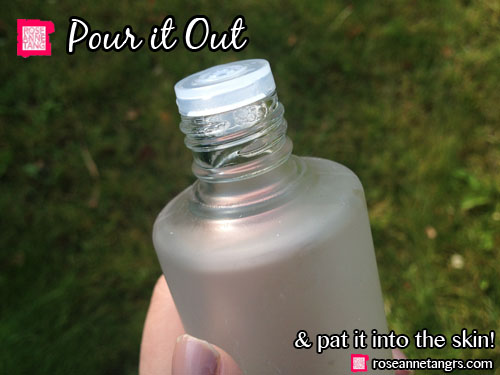 After trying the SK-II facial treatment essence, I am now officially an SK-II convert. The Facial Treatment Essence is AMAZING. When you pour it into your hands, it looks just like water and also does have peculiar smell. It smells funny but after you use it daily but after a while, you do get used to the smell. Just simply pat the treatment essence on the face and liet it absorb into the skin.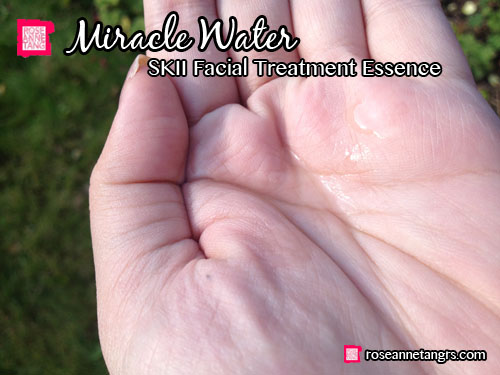 The first few times I used it, it barely produced any results except for a ridiculously awesome glow. There were few results probably for the first 5 or 6 days. But, I persevered and in just 2 or 3 days and I'm glad I didn't give up. It transformed my skin to make it translucent, supple, springy and helped clear my skin up. I think it really helped to balance whatever was making me break out as well. My skin looked amazing plus I noticed also in the first few days a really beautiful glow of my skin when I woke up in the morning, it was shining but there was no trace of oil at all. I know this stuff is pricey, but it's worth it. I also hear that it has broke people out a fair bit but I guess our skin is made different!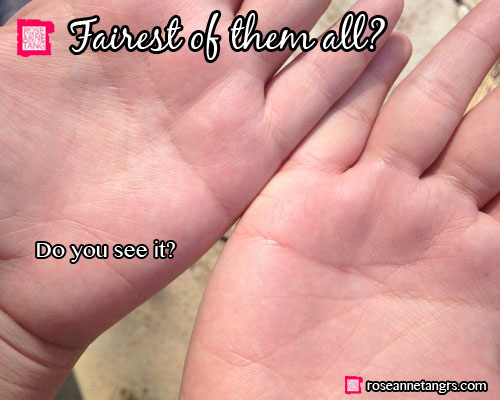 The left side is the hand I use to apply the SK-II essence. I pour it into my left hand and you can sort of see the patch that looks fairer than my right palm! Thought this was pretty cool!
Overall, the SK-II Facial Treatment is great and worth every penny. I can see myself using this for the rest of my life!
Love,
Roseanne