Hey Everyone!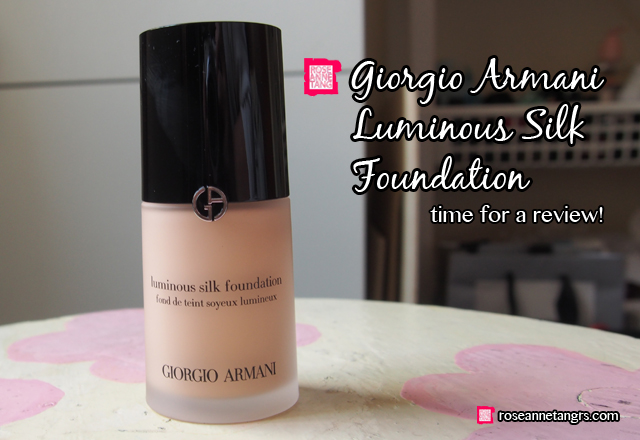 Giorgio Armani cosmetics only recently landed back on Singapore shores this year. They were previously available at the airport but now you can get their lux products in Singapore at the DFS on Scotts. I've noticed the somewhat large variety of international make-up brands making an entrance into Singapore this year including Tom Ford and Laura Mercier. Eventhough we associate Armani to be more like a fashion house than a cosmetics brand, it's quickly following the footsteps of Chanel, YSL and Dior.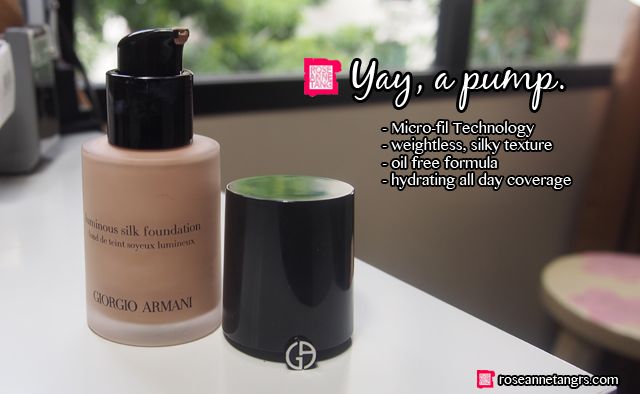 Many would agree that the star of their show is the Giorgio Armani Luminous Silk Foundation that have been pawed by the press and even online. I've wanted to try it for a long time coming and today, I'm finally dishing out my review! It's supposed to give you make-up that looks like skin, be as light as silk and provide decent coverage. The oil-free formula has a Micro-fil technology that allows the foundation to glide on the skin with a silky texture. But, it's not cheap spend though, retailing for about $73 in Singapore. Today, I thought I might put it to the test and see what the hype is finally all about!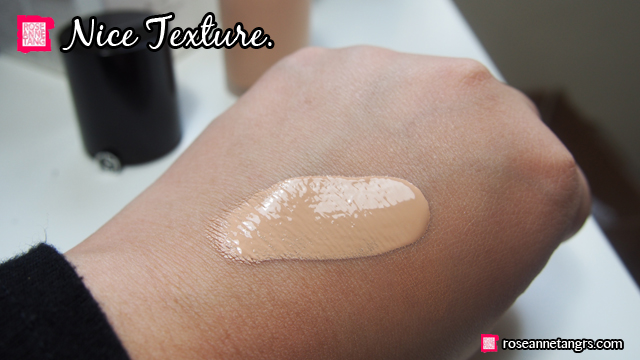 The bottle is decently chic and the pump makes it great for daily use – although you'll need 2-3 pumps per face for coverage. On first swatch, the foundation gives off a very smooth and silky touch and blends easily into the skin. My shade is in 4.25 and I'm about an NC30 in M.A.C. But seriously, what's the use if we don't put it on the face!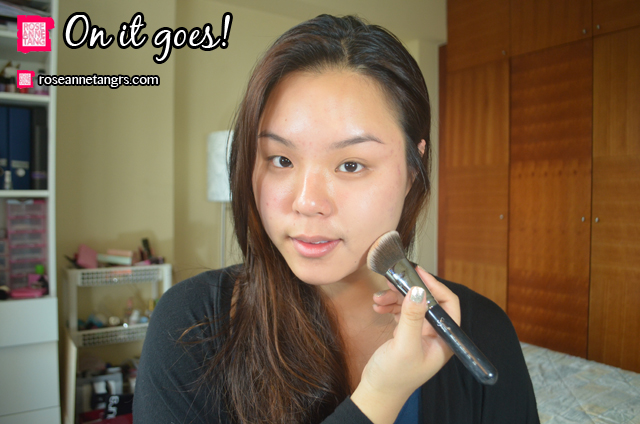 The foundation has a light to medium coverage. Don't expect it to cover heavy acne scarring and you'll for sure need a concealer for that. However, it is build-able as it claims and you can easily double up on the foundation on your trouble spots to hide more blemishes. I would suggest using a synthetic kabuki like brush because it helps to disperse the foundation easier and using your hands is not recommended as the foundation is extremely light and liquid-like.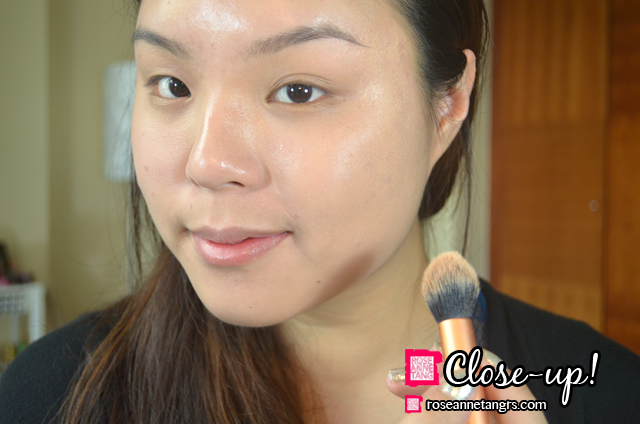 On skin, you can see how sheer and luminous it is. Not sheer so much as in coverage but the texture and look and feel is sheer. Sheer and glowing. It's very in fashion now to have this glowing skin and it would look great on models and people with absolutely no flaws but I guess I haven't made up my mind as to whether it would suit everyday people like you and me. Would I be walking around the MRT station like this? Would I be out shopping and having lunch with my pals looking this…glowing? To be honest, not really. I'd for sure want to slap on a powder to matte it out a bit more and hope to keep it that way. Maybe it's about personal preference, but I think most can agree in the Singapore heat that you wouldn't want to start out the day looking like you've been out for five hours. Well, at least you'd have the coverage.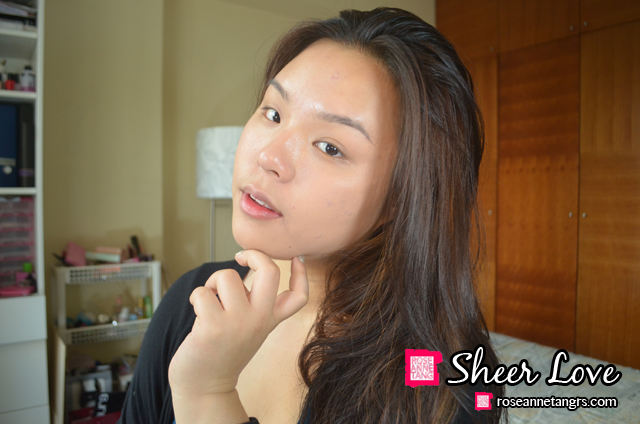 I think what we have to remember is that there's a fine line between being fashionable and wanting to look like the models on the runway and what we as everyday people really need in a foundation. For me, I know that my idea of a good foundation is well, less reflective. Not completely matte but this foundation in particular takes it to another level. It's completely fine with a powder slapped on but I'm sure Giorgio Armani wouldn't have desired that finish. Overall, I give it a 3/5 and as I've tried many a foundation, I can see other favourites in my midst that come at a lower price tag.
I guess what I'm trying to say here is that I expected something more unique for the price and the hype, but if you like something very light and glowing than this might be a good bet and especially if you're into Armani. Because I've tried many foundations, I won't say this is the best. It was pretty good, and that's really all.
Let me know if you have any questions!
Roseanne