Hey Everyone!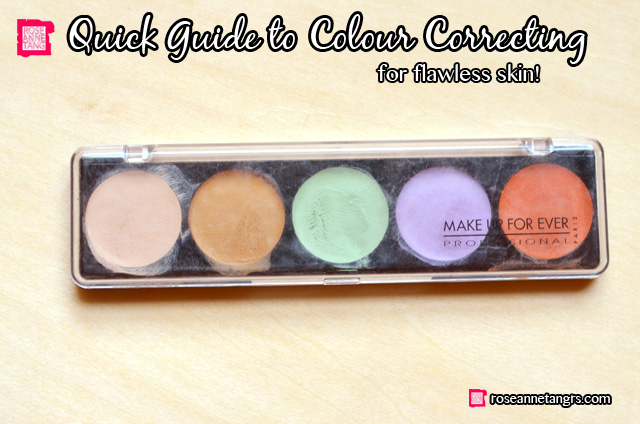 I'm sure we all know how to conceal, but what about colour correcting? No, I'm no talking about slapping on another foundation or concealer to "colour correct" our skin, but using actual cream colours to do the job. Using green and purple concealers might only make sense if you're helping do Barney the Dinosaur's make-up, but it can really actually help you achieve an even flawless base under your make-up. This is colour correcting.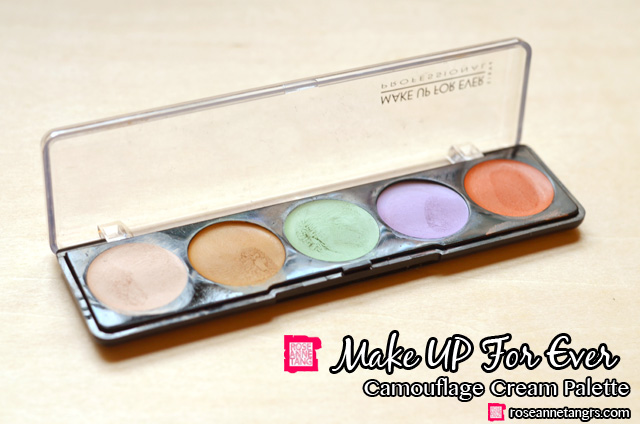 Today I'm using my favourite which is the Make Up For Ever Camo Cream Palette. I always use this palette when I need to colour correct my clients or models and I love the texture. It is a dream. There are two main things you need to know about colour correcting – being what colour corrects what, and how to correctly apply the cream (because it's not how you usually do it).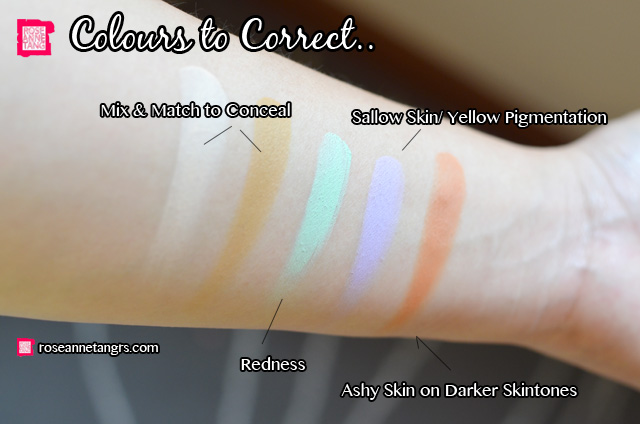 Dark oranges – are great for dark skin tones because it is able to warm up the skin so that foundation doesn't look pale and ashy. Often, more african skin tones can have gray or ashy "pigmentation spots" and more commonly, the middle of the face doesn't match the tone of the border of the face. This dark orange helps to correct the mismatched spots. For midnight dark skin, you can even use your red lipstick to do the job as I've done before!
Purple/Lilac – used to correct sallowness of the skin or yellowness and significantly brighten your complexion. Did you know that this colour theory is all according to the colour wheel. Therefore, since purple is used to correct yellow, yellow corrects purple or blue/black spots. For example, if you have really dark under eye circles, you can use a pale yellow colour corrector to correct your under-eye first before applying your concealer. You'll find that it goes away even better.
Green – the most common colour corrector. It's used to correct redness, eczema, pink blemishes and zits. Applying the green colour correct before, will help you hide the redness that usually shows up through your concealer. It's great to hide those hard to hide red areas too.
The rest of the palette features concealers that you can mix together to hide your flaws, they aren't really colour correctors. I would say this palette is missing a pale yellow because that's pretty much all that's left! As you would know, a pale yellow helps to correct the dark under eye circles and helps to neutralize it.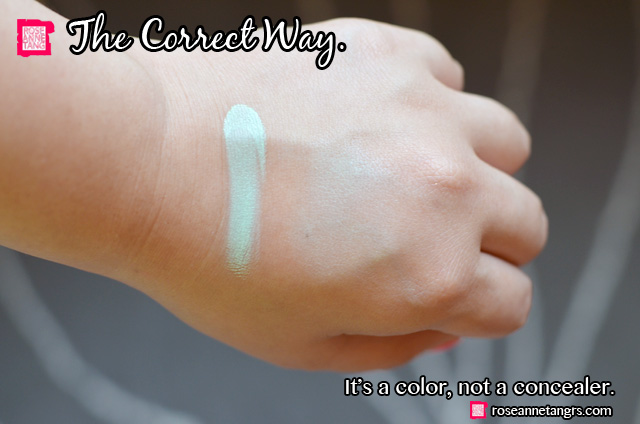 In applying your colour corrector, the keyword again is neutralize. You're supposed to neutralize the colour, not conceal it. Therefore, as you can see in the picture, the first swatch is wrong. Applying a green layer is not going to help you and will make you look like shrek. Instead, lightly pat the corrector onto the affected area. See how light that is? That's exactly the amount (or less) that you need to neutralize whatever you're trying to hide!
Hope this helps and have a wonderful weekend!
Roseanne