Hey Everyone!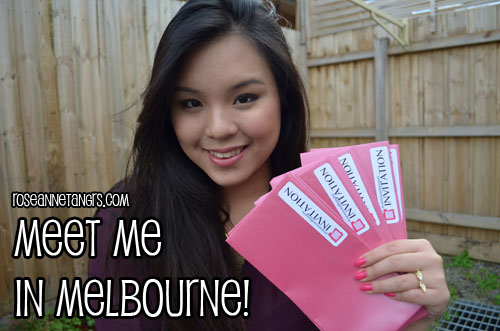 Flying back and forth from Singapore to Melbourne has always been a part of my life, but this time when I fly back in August, I won't be coming back to Australia. I came to Melbourne to get on with a commerce degree and I got my results back recently and I've graduated! Woot! I am done with three years of Uni and now it's time for my dreams but sadly, those dreams await me back in Singapore and so does my family so I gotta go. I'll miss so much of Melbourne including the make-up obviously, coffee, dear friends, the ridiculously delicious food, and all my Australian subscribers except that we aren't really parting since you can still see me online as you've always done. Before I start tearing up, I thought that leaving the country unannounced was a bit rude so instead I decided to take a leap and do a meet-up with all my Melbourne readers and subscribers! Truth be told, you've seen me on the streets, at traffic lights, on the tram, at the gym changing, at Big W and even at Sofia's. Now, I'd like to invite you all to my own special gathering at Koko Black in the city so that we can stir up a chat proper and not to mention have a great time! I have 20 exclusive invitations to my meet-up right here!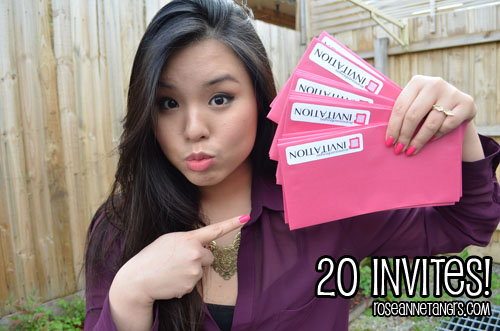 The meet-up will be next Saturday on July 14 2012 at 11:30 AM to about 1:30 PM at Koko Black in the city (I'll tell you which one in the invite). So make sure you can make it during that time and date before you enter!
To get a chance to win an exclusive invitation, simply write a wall post on my facebook page:
http://www.facebook.com/roseannetangrs
telling me why you want to make it!
I promise it'll be fun with lots of chocolate plus you'll get a chance to meet some of my dear blogger friends like MissPixieLuLu, ProjectChester, Beautyswatch.com, Heartofpearl, Emilyquak, Addictiontoshopping, Aleesang and Karlacosmetica because they're coming too! I'm gonna miss them so much and you should totally check out their channels if you have time!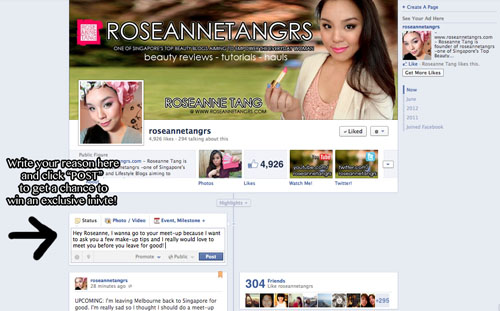 Better yet, I know it's very rare (if at all) to find Urban Decay in Australia so one lucky winner who attends my meet-up will walk away with the Urban Decay Naked 2 Palette! It's my all time favorite and one that I use every single day so I thought you might appreciate it! You'll also get Mizspa.com make-up giftbags!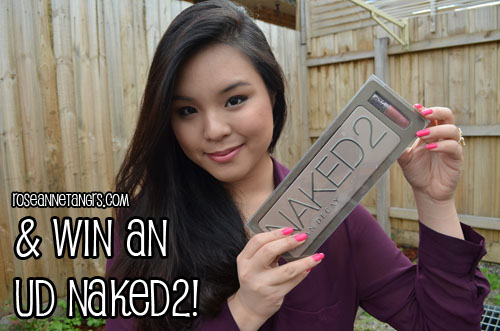 But probably the most special thing is that you are going to be the first people to get a piece of jewelry from my own online store that I've been working on for quite some time now, roseannetangrs jewelry. I want you to stay tuned for the proper launch but my online store will offer you a beautiful range of jewelry (that's super affordable) all handpicked by yours truly and named an inspirational quote. When we get into the swing of things, three charities will be featured every three months and you get to pick where 25% of your purchase goes to. That way, it's jewelry made to change the world. The 20 guests invited will receive one in your invitation! I am so excited for this online store, it's been such a dream of mine!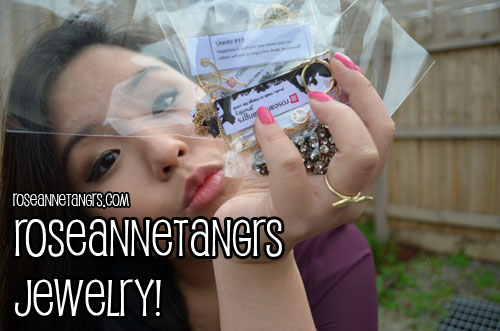 This is going to be an awesome meet-up and I really can't wait to meet you! Write your wall posts by this Sunday on July 8 for your interest to be considered and I really look forward to hearing from you! I am so excited, it's my first meet-up. So if you want one of these babies – hop on to http://www.facebook.com/roseannetangrs and simply tell me why.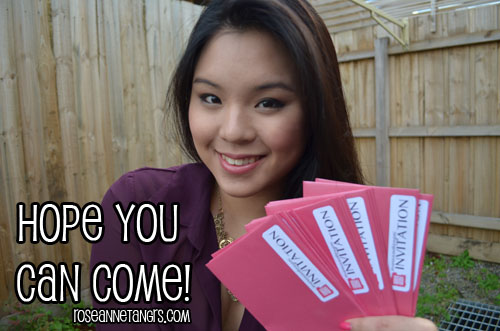 Hope to meet you soon :) For those not in Australia, tell me what you want to know about my College/University Experience because I'm doing a vlog on that soon and I want to be able to get to all of your questions :)
Love,
Roseanne