Hey Everyone!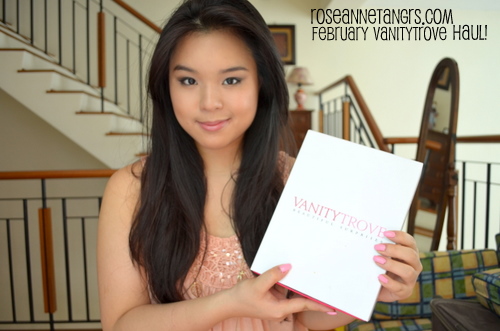 Last month's Vanity Trove was February –  the month of love, pampering, sweet hearts and flowers. I can't believe it's already the second month of 2012, time flies super fast, like super bass. Speaking of super bass, VanityTrove has just sent out their February VanityTrove and as VanityTrove ambassador, I'm here to give you a peak into what's inside this month's sweet trove! You'll be surprised to find that there's a little bit of Nicki Minaj in it this month! So let's get started and open this baby up!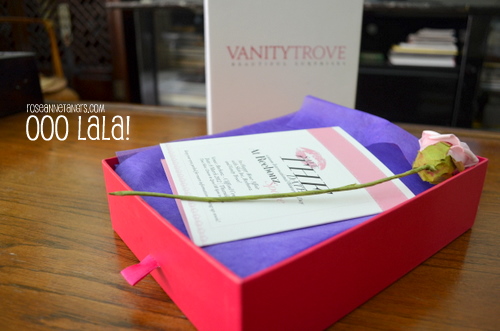 First of all, this month's trove smells absolutely heavenly. The potpourri wafting in the air when you first open the box smells like that old perfume you rediscovered in your mom's closet and wonder why she never wears it. Its a great start to the surprise!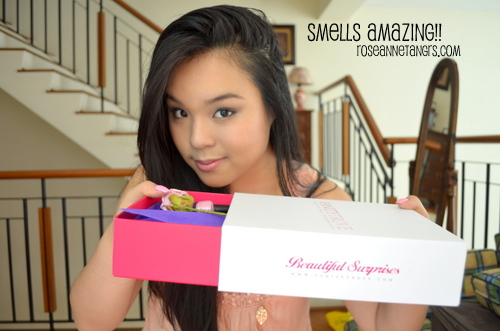 For all the girls who didn't get bouquets this month, it's also nice to find a beautiful pink flower along with a letter of what's in store!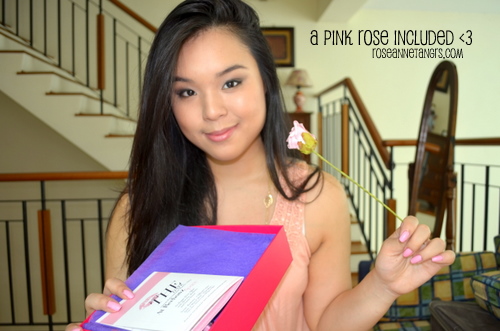 But enough of what's on the surface, let's dig a little deeper!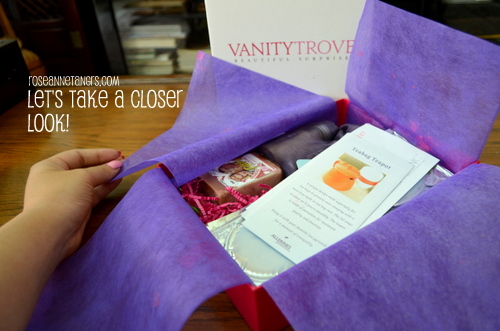 1. O.P.I Nicki Minaj Nail Polish – Did It On Em' & Pink Friday
Look how cute these bottles are! They are absolutely adorable and a good thing too because I've never finished a bottle of nail polish in my life! The perky colors are uber cute for fun parties, just like Nicki Minaj.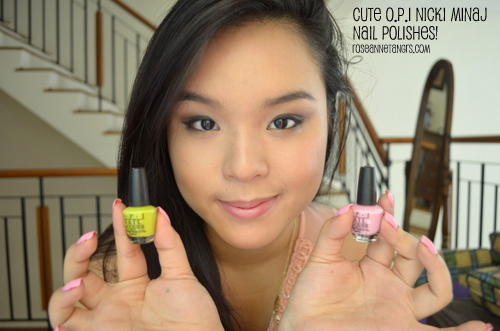 In my trove, I received the Pink Friday and Did It On Em'. Did It On Em' is a cream green, sort of reminds me of Shrek actually. It's a super bright green with a yellow undertone, not for safe drivers.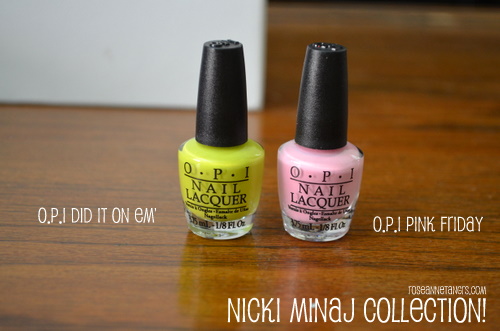 The one I'm really loving is Pink Friday. It's a bubblegum pastel pink with a neutral undertone that just reminds me of Nicki in a candy coated costume singing. It has a creme finish. Despite being pastel, it still manages to be a loud and bold color. Think of what you could do with something like this though! Take a tooth pick and dot white polka dots or make cute pink strawberries out of them. The possibilities are endless. I love O.P.I nail polishes. They have the best formula. I should probably do a China Glaze vs. Essie vs. O.P.I Nail polish comparison post!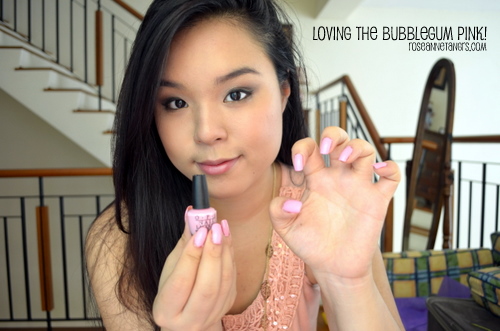 2. Skin Inc Pure Repair+ Whitening Eye Masks
I have been pretty much bombarded with face masks but I've always found that the eye pockets are always too big. When I saw this in the trove, I first thought it was a sleeping mask. Little did I know, it's a whitening eye mask! The Skin Inc Pure Repair+ Whitening eye mask is a multi action hydrogel Collagen Brightening Mask that brightens, replenishes and repairs your skin in 20 minutes. Place this mask in the fridge and I can only imagine how relaxing it is after a long day. It contains plant collagen extracts, ginseng, Vitamin E & C, placenta, lavender, rose, cucumber and chamomile! I can't wait to try this :)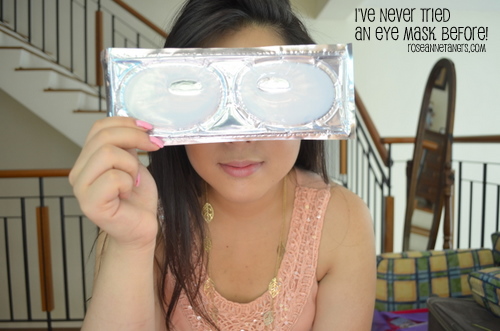 The mask itself looks like it's made from a great material. You won't have to rinse your skin after use either. Just pat lightly after having it on for 20 to 30 minutes!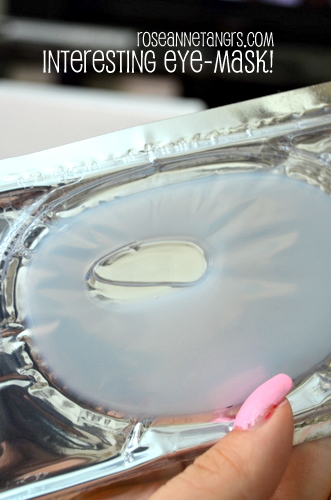 4. Vouchers & Deals
In addition to all the goodies inside, you also get a bunch of vouchers! The coolest one ought to be the $50 SKIN INC voucher – if you've been signed up since December, you would have received another $50 bucks from SKIN INC, good enough to buy you something nifty worth a hundred bucks. I'm going to check out the serums on saturday. They're all about customizing your own skin routine!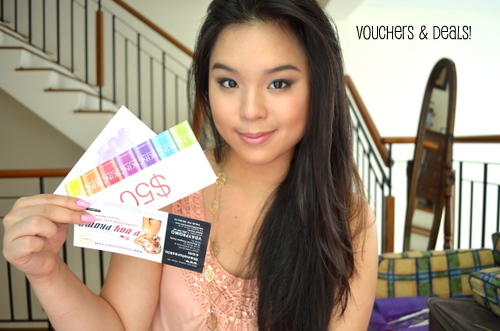 5. You Filthy Thing Filthy Farmgirl: Filthy Valentines
What a name right? Filthy Farmgirl soaps are hand cut and hand made soaps that are 100% natural and vegan friendly without detergents, sulfates or artificial scents. If going natural is your thing, you'll probably want to check this out! The one I got was Cardamom Rose Filth Valentine. This one contains Bulgarian Rose oil that stimulates collagen production and slows down the age process to keep skin soft! The soap also has cardamom extract that helps detoxify the body! It has a very musky scent!
6. Allerines Premium Tea: Dancing Flowers Green Tea
There's nothing like a warm cup of tea after a long day. Thanks to VanityTrove this month, I get to unwind to a great green tea with sencha and phoenix eyes, flavoring pink and yellow rosebuds, lime blossoms, daises, peach blossoms and com flowers. I love floral teas. They manage to taste a little sweet without the slightest bit of sugar.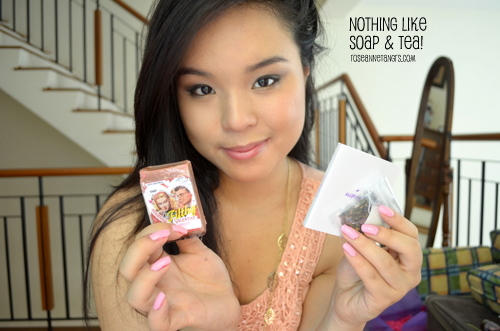 7. Mekalaliving Black Rice Regenerative Shampoo & Conditioner 
Black rice, unlike white rice, keeps the bran cover which makes it ultra nourishing for the hair. Each grain that's gone into these products are packed with vitamins, amino acids, minerals and high amounts of fiber! These ingredients help to strengthen hair follicles and keep your hair thick, shiny, smooth and healthy! MekalaLiving is a well-known spa brand known for 100% natural top quality spa products used in 5 star hotels like Mandarin Oriental and The Chedi.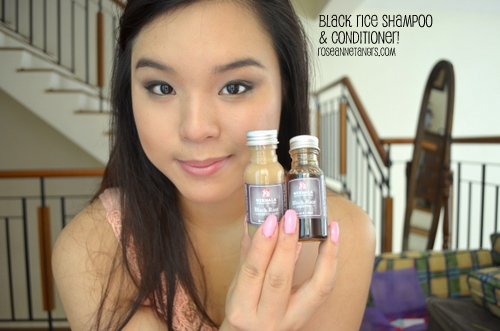 These babies are free of artificial flavors, colors, chemicals and fragrances and preservatives that can harm your body's balance. I can't wait to try them out!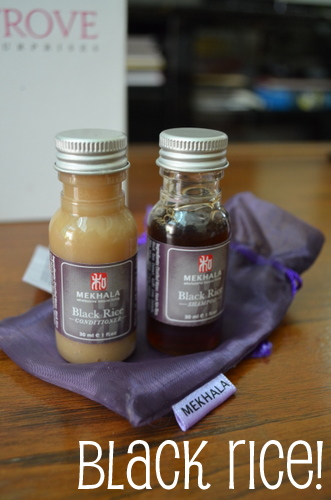 8. RinsieRose Bracelet 
RinsieRose provides cute accessories that are supposed to make you happy when you wear them. I like the ribbon, it's different from your usual metal. Plus, if you're not too happy with what you got in the trove, you can email RinsieRose to exchange your piece with something else that you really like from the label or be allowed to claim a piece of your fancy from RinsieRose!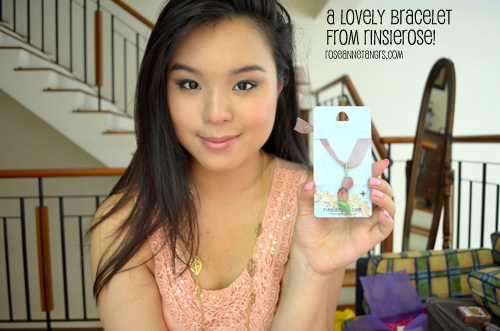 So there you have it! February's VanityTrove brought to you by yours truly!
Hope you enjoyed!
Love,
Roseanne