Hey Everyone!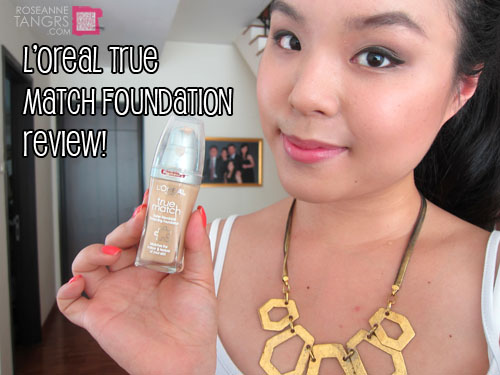 I've heard great things about this foundation and when Priceline (the local drugstore and drugstore make-up mecca in Australia) had a 2 for 1 deal on L'Oreal face products, I had to take the plunge and get it. The L'Oreal True Match foundation is a liquid foundation that is supposedly special because it matches your skin tone and skin texture with ultra fine pigments. So basically, it's taking the whole "I'm wearing make-up but I still look natural" look to another level. I have to say after using it for a series of weeks, it has now made it to my list of favourite drugstore foundations. I love it for it's light consistency, perfect coverage and flawless finish.
Packaging/Consistency:
Much to everyone's pleasure, this foundation comes in a glass bottle and with a standard foundation pump, perfect because the consistency is a bit runny. That way, you save yourself from foundation messiness that I've pretty much come to know too well. The consistency of the foundation is light, very creamy and slightly runny. It reminds me of the Bobbi Brown Skin foundation, but a little thicker. Despite it's semi-runny consistency, like egg whites, it provides fantastic coverage. You're looking at a medium to hgh build.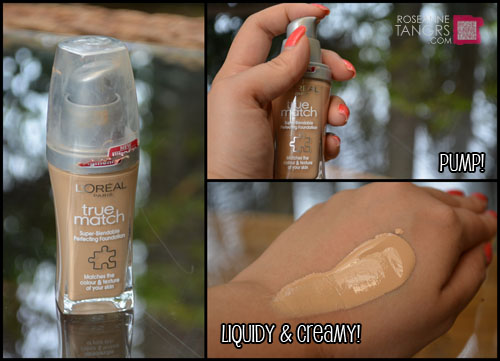 Let's put it to the test! Start bare, or with your standard moisturiser, sunscreen, primer, whatever you use. I don't have anything on my skin right now.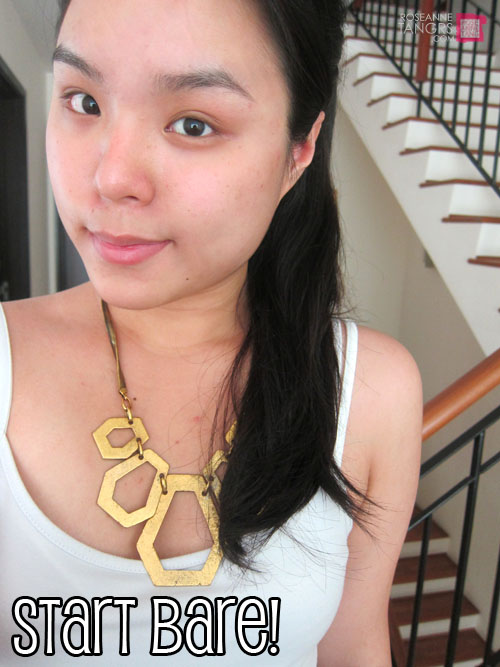 Best Tool to Apply the L'Oreal True Match Foundation: 
It's best to use a synthetic fluffy kabuki with this foundation. The ability to buff the foundation in is nice if you want good coverage but still a flawless, non-cakey finish. I don't suggest using your hands with it. It's a bit of a mess to blend it in with fingers but blends quite well with a fluffy synthetic brush. I'm using the ones from Sigma.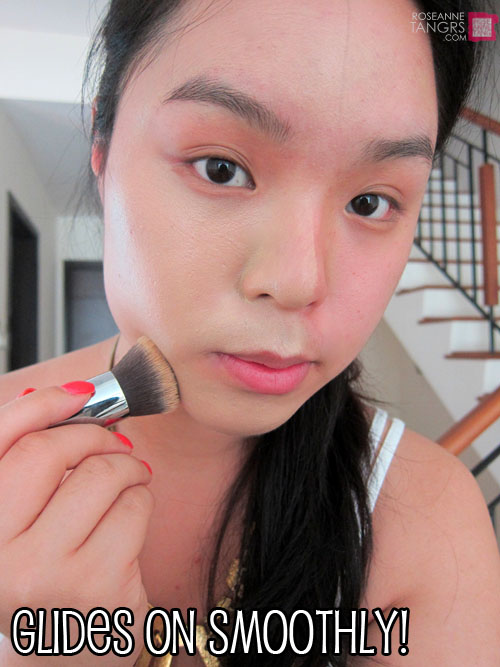 Blend-ability of the L'Oreal True Match Foundation:
You'll find that the foundation blends really nicely onto the skin. It's very light and not heavy and does the job perfectly. It's easy to apply and you'll find almost zero streaking if done properly. The finish you get is amazing. Look how natural it becomes!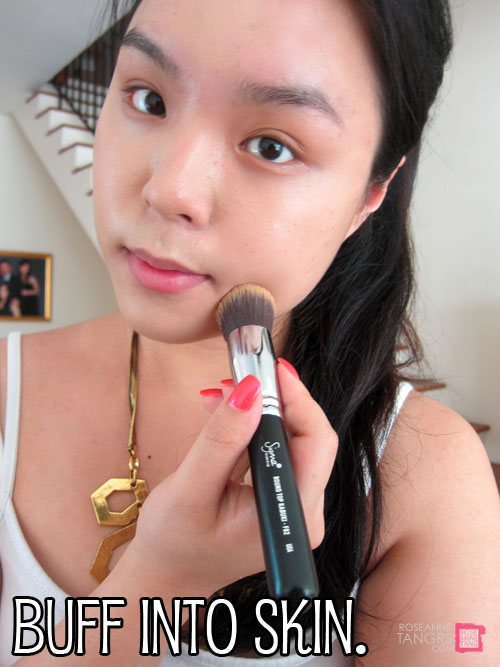 End Result/Finish of the L'Oreal True Match Foundation:
You get a semi-glow, perfect for Singapore weather. It's not heavy, light enough to wear daily and a great match both to my skin texture and skin tone. I couldn't be happier. I like to set it with a light mineral foundation and not a pressed powder or transparent powder because it brings on a more natural finish. I usually pair this with my Elizabeth Arden Pure Finish Mineral Make-up – just a light sweeping with a stippling brush does wonderfully.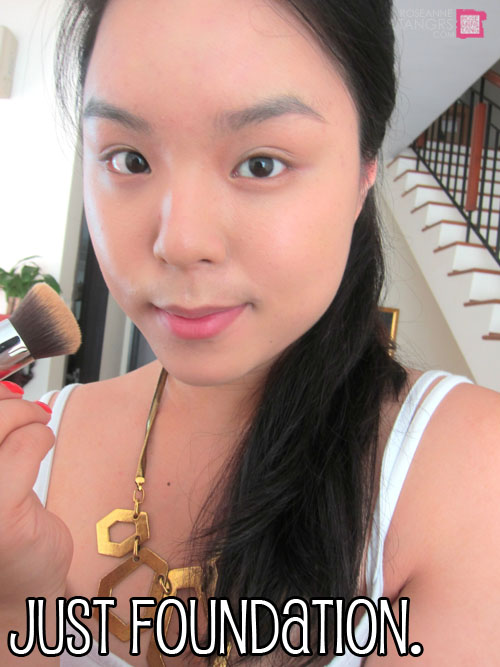 So there you have it! My honest opinion about a great product. Don't expect this baby to last an uber long time. If you need lots of coverage that lasts you longer than average, the Rimmel Lasting Finish may fare better. Other than that, if you're looking for a daily liquid foundation, this is pretty much a great bet that's available pretty much in every country!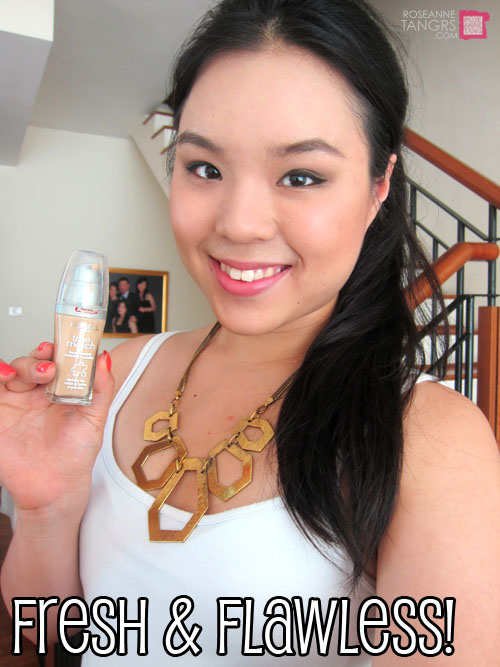 I hope you liked this review!
♡ YouTube Channel | Facebook Page| Online Store | Hellocotton | Bloglovin' | Twitter | Instagram
Love,
Roseanne