Hey Everyone,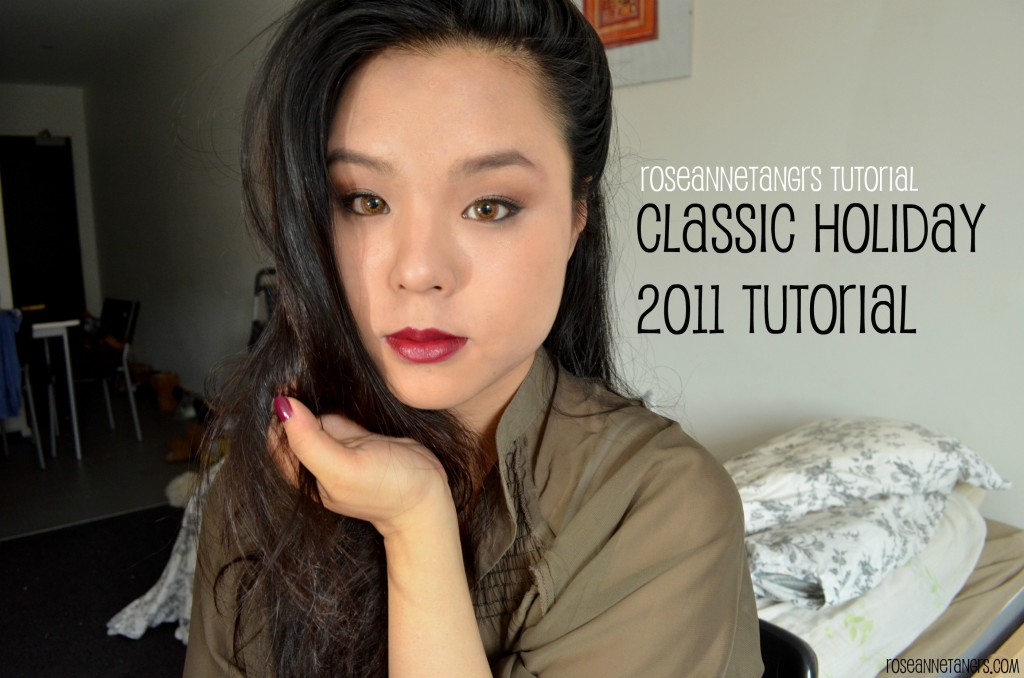 I know it's still early November but it's never a shame to start preparing for the Holidays early and I'm not talking just Christmas either, Thanksgiving, Fall and Autumn leaves are just as good a reason to celebrate. Whenever I think of the Holidays, I think of hot cocoa next to a warm fire with silent night playing in the background. A classic holiday look I've always had in mind of doing is one with just a beautiful neutral eye and red lips. Some of you have said I looked quite vampy in this but hey, if you're heading out to a holiday party, you might as well look hot. So let's get on with the tutorial: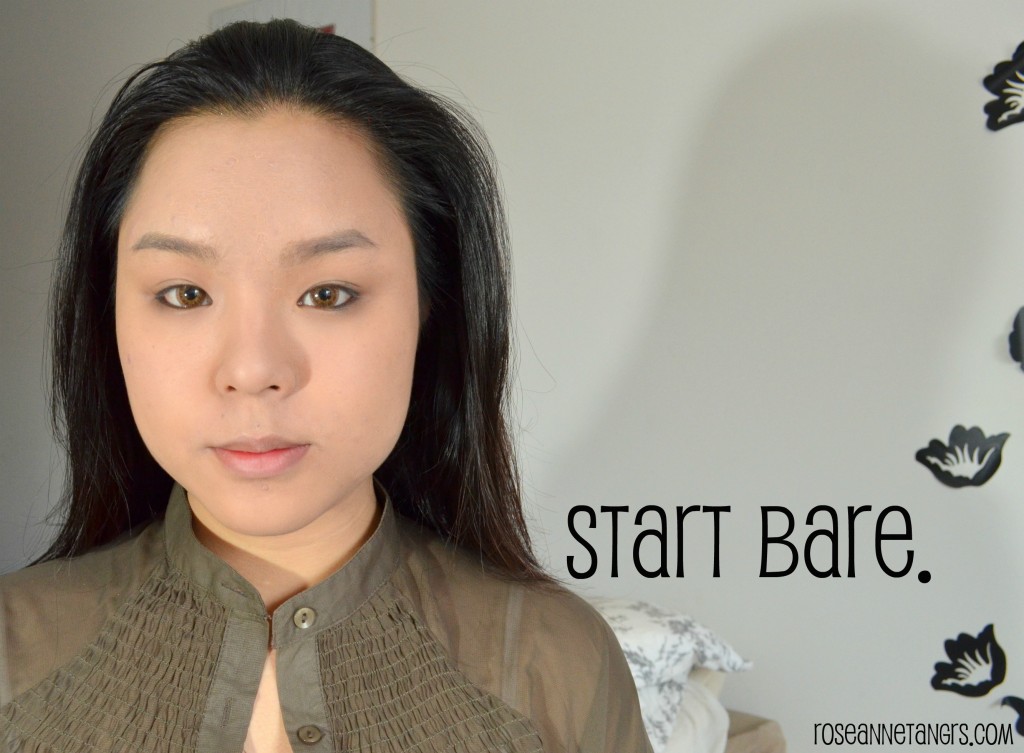 Step 1: Apply your eye-primer. I'm using the Face of Australia Eye-Primer in Matte.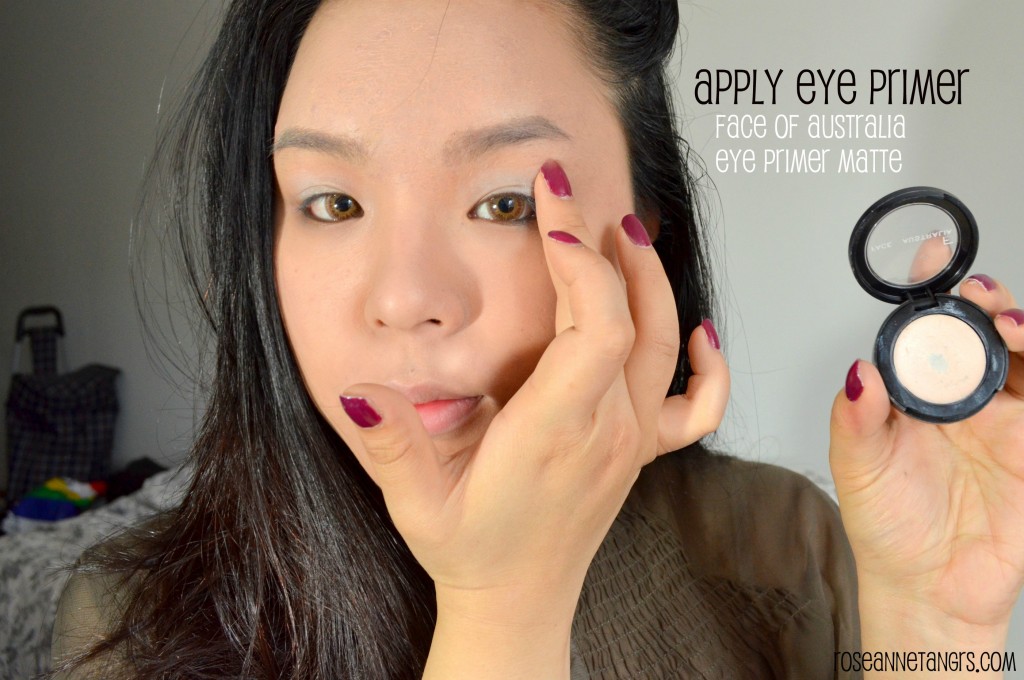 Step 2: Using your fingers or a brush, collect a pale matte tan eye-shadow. I'm using "Naked" from the Urban Decay Naked Palette. By the way, the Urban Decay Naked Palette giveaway is extended until Nov. 30th! Just subscribe by entering your email address on the right widget and you're set!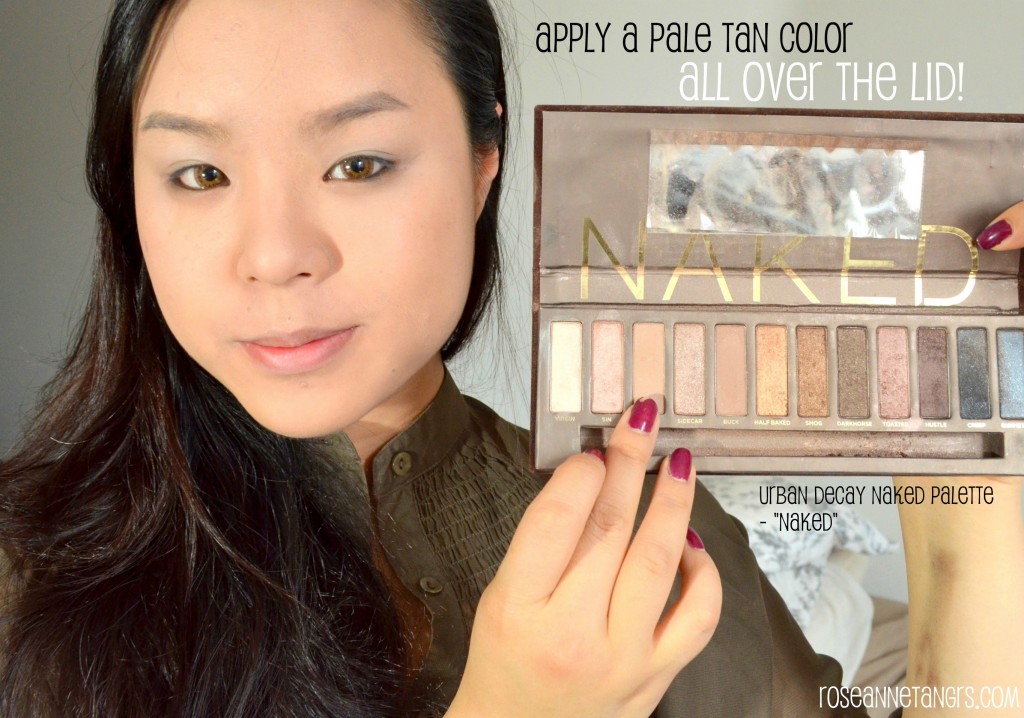 Step 3: Apply this pale tan colour all over the lid.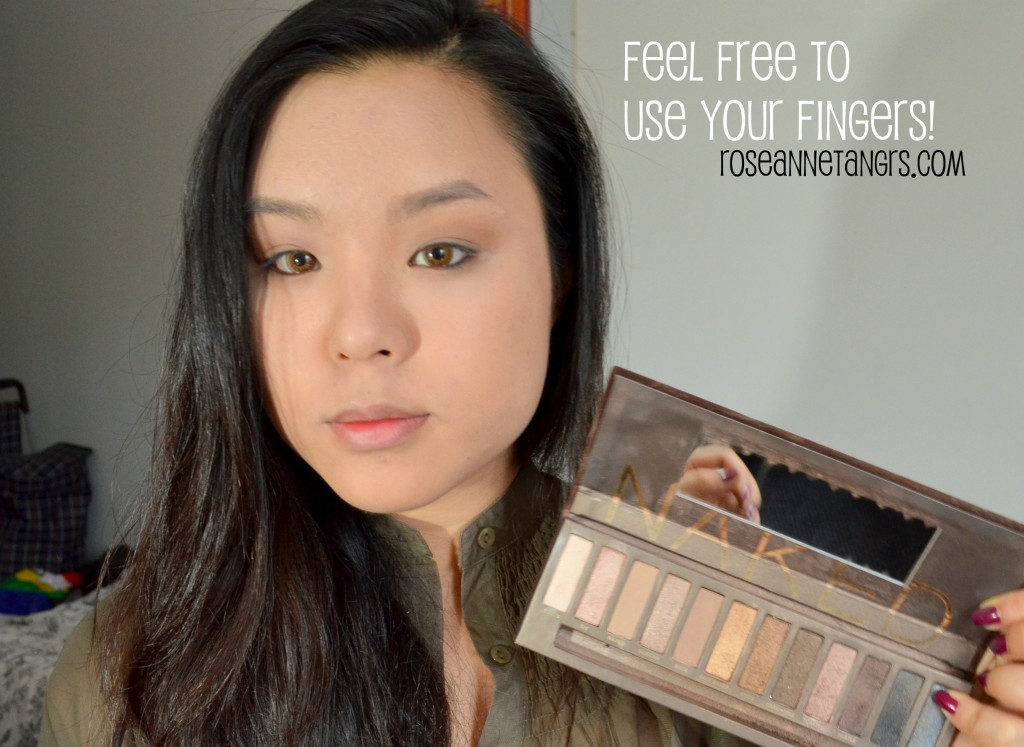 Step 4: Using another finger, collect a darker matte brown eyeshadow. I'm using "Buck" from the Urban Decay Naked Palette.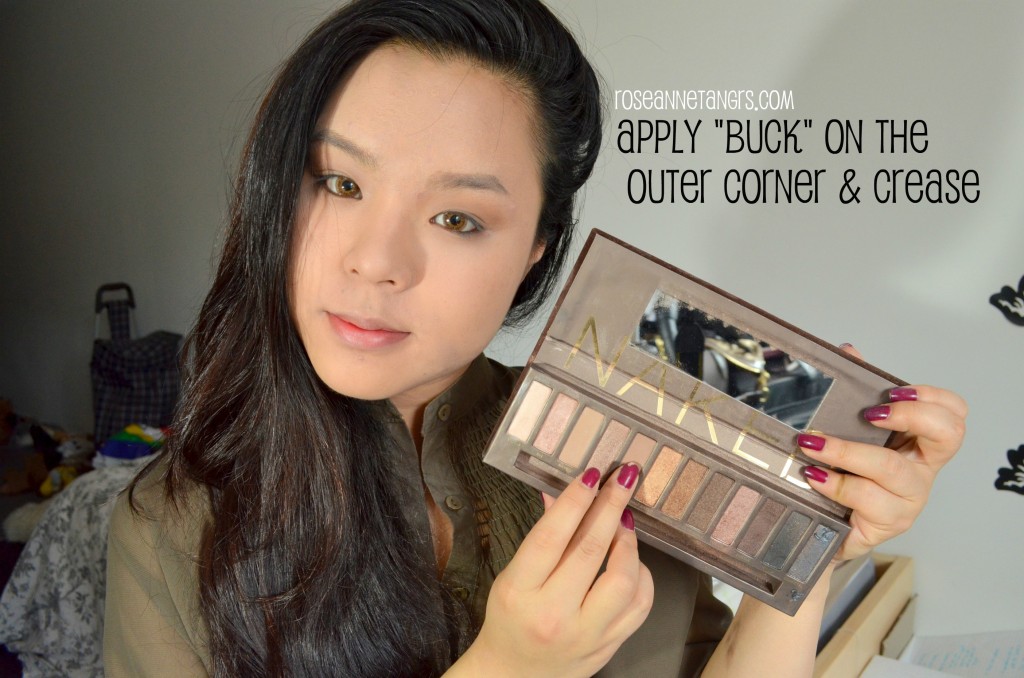 Step 5: Pat this matte brown on the outer corner of your eye and work it into your crease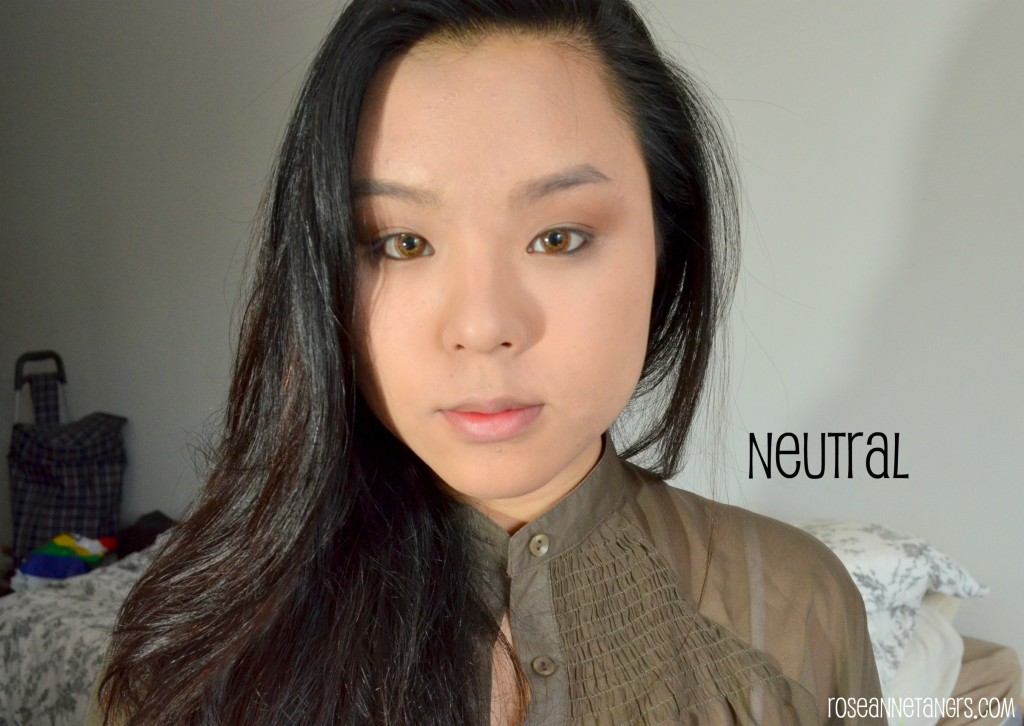 Step 6: Using a pencil brush, collect a frosty cranberry shade onto your brush. I'm using "Toasted" from the Urban Decay Naked Palette.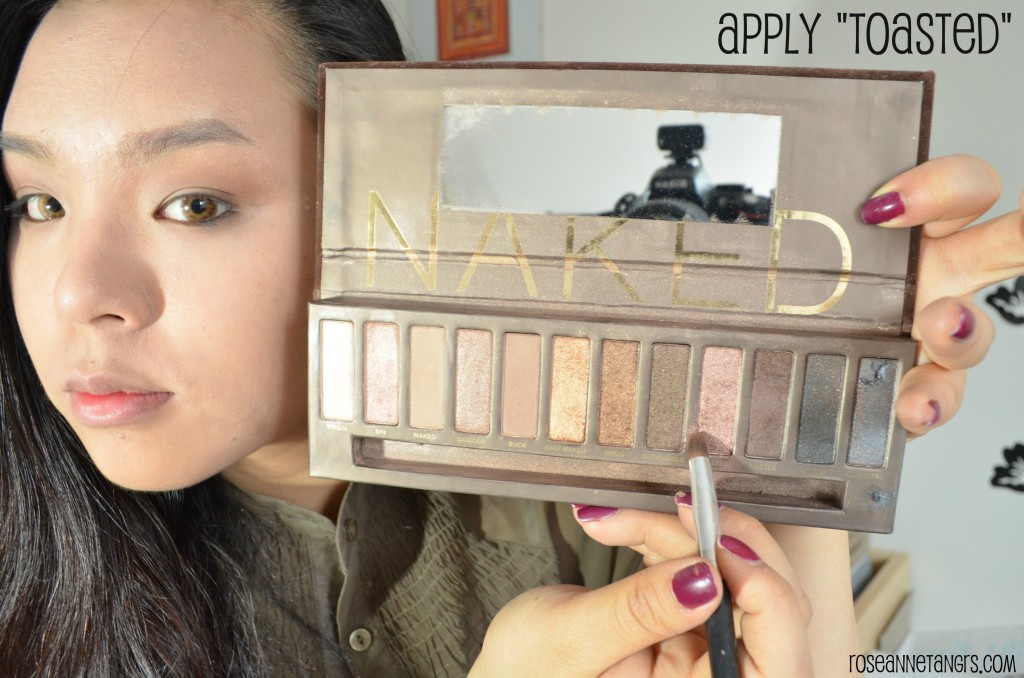 Step 7: Apply this on your lid line and a little towards your outer corner.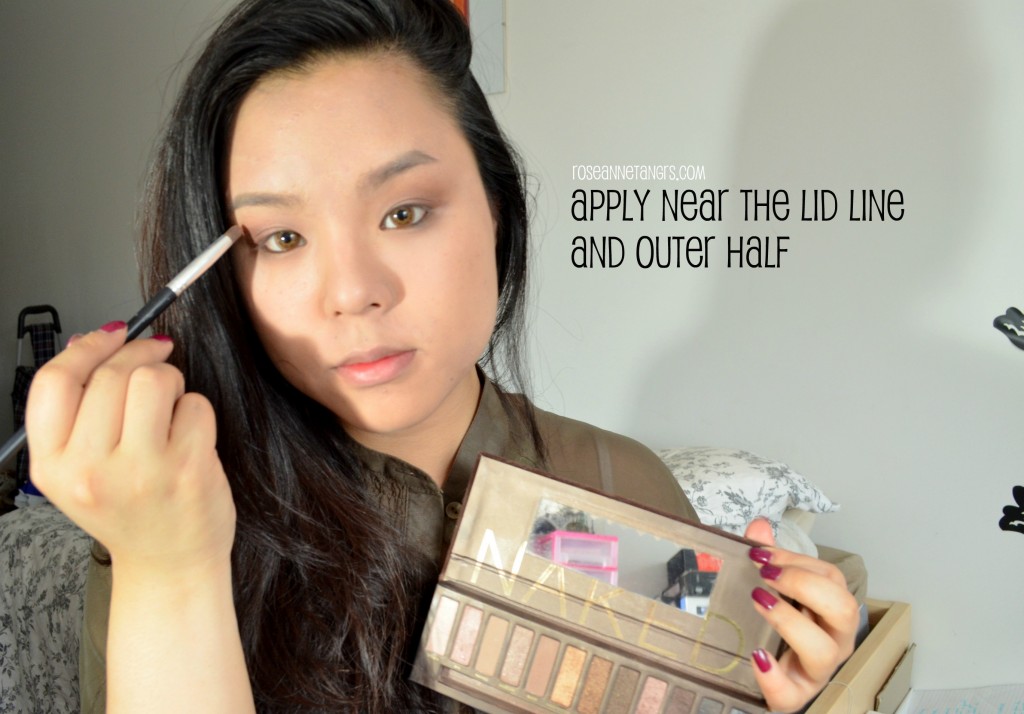 Step 8: Collect a white pigment like the Illamasqua Pure Pigment in "Beguile" on a Paddle Brush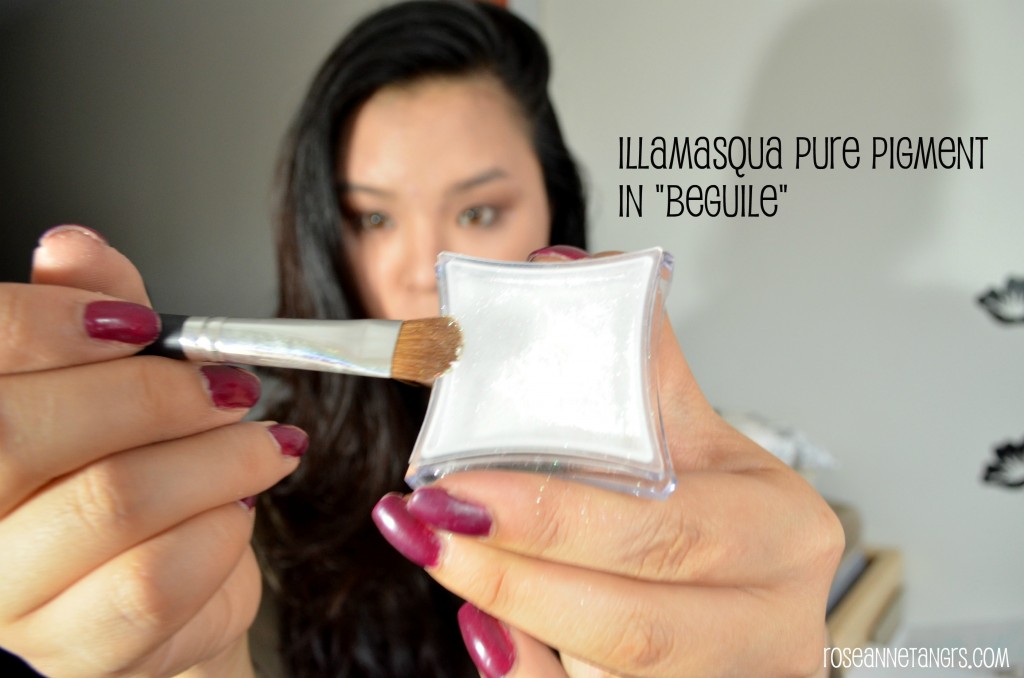 Step 9: Sweep the pigment under your eye and also on your brow bone. Then pat and blend it out just to have that beautiful shimmer.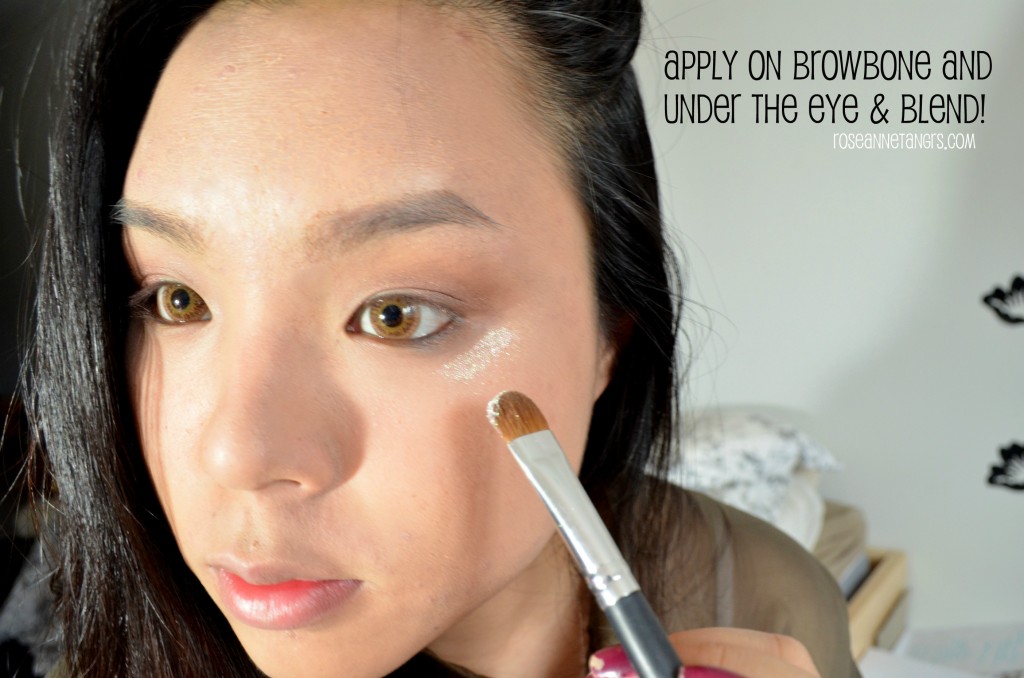 Step 10: Line your eyes with your favourite pencil eye-liner. I'm using the Sportsgirl Draw the Line Eyeliner. I can't wait to show you all my Sportsgirl Make-up. I'm pretty much a fan.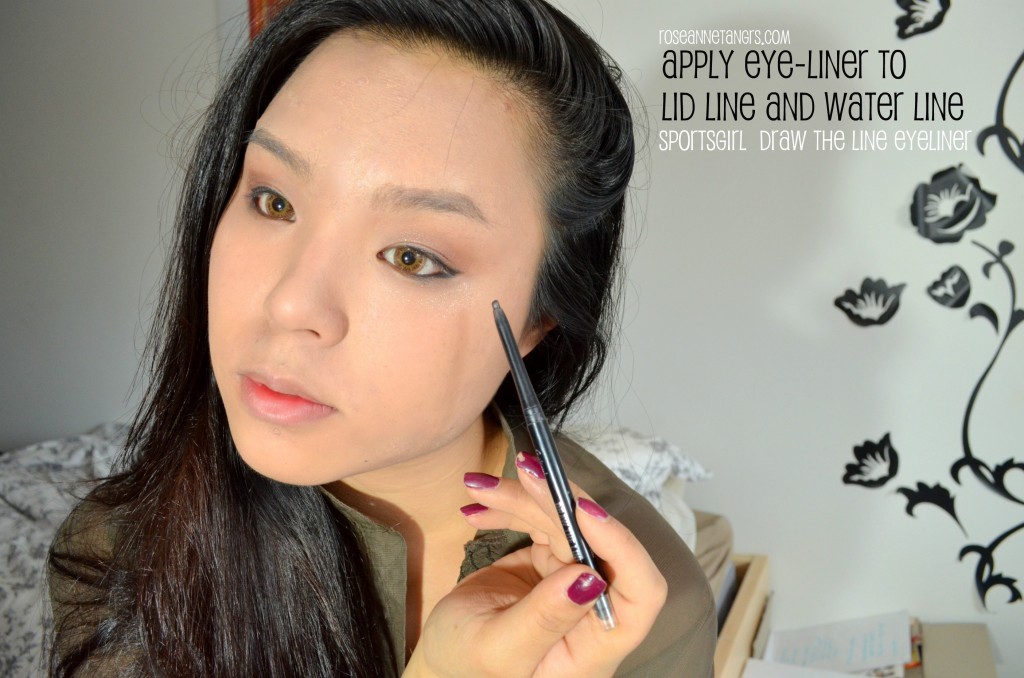 Step 11: Apply your false lashes. Please pick natural ones, these will look the best with this kind of look because are aiming for a naked, neutral eye to balance with a bold lip. I absolutely love the Ardell 110 Natural Lashes. They are the best.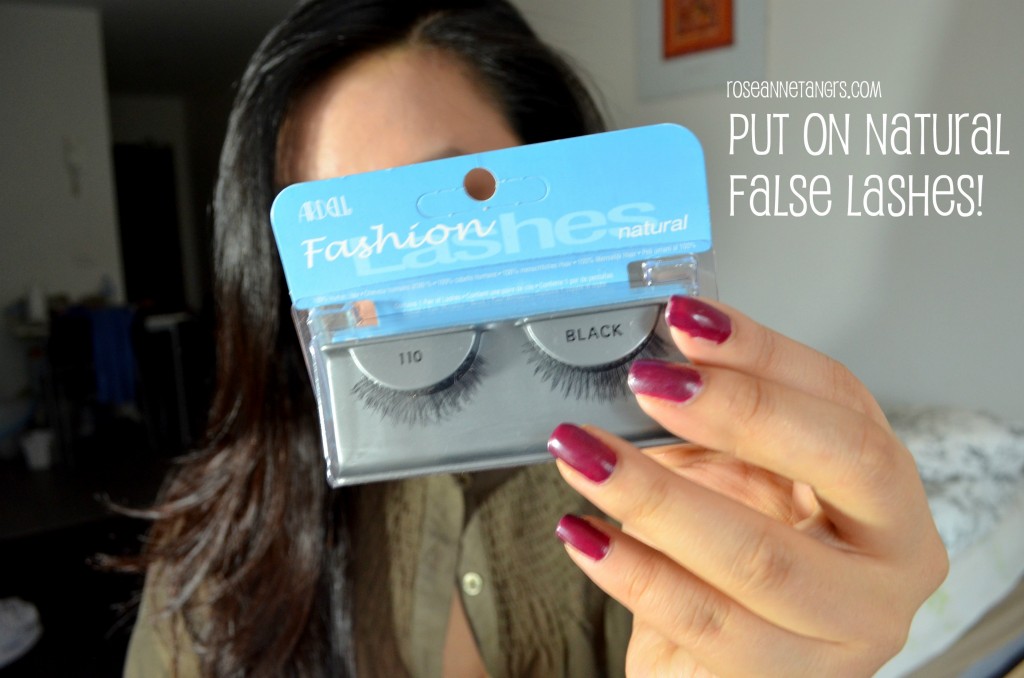 Step 12: Draw your brows!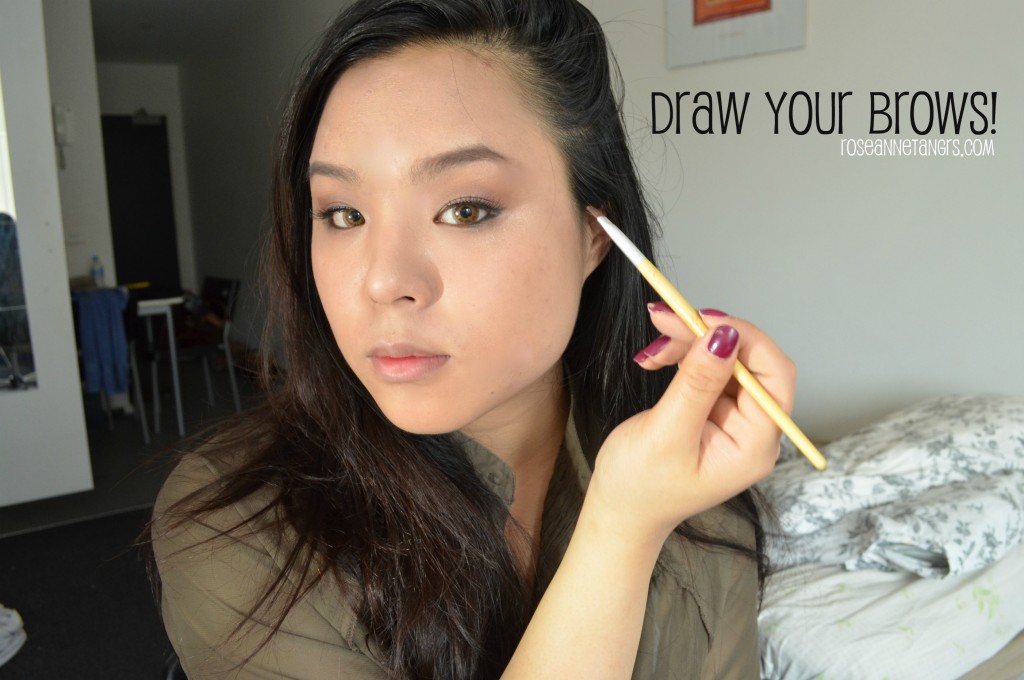 Step 13: Now time for your lips! Pick a dark berry. I'm using the M.A.C lipstick in Dark Side, it's an amplified finish. Beautiful.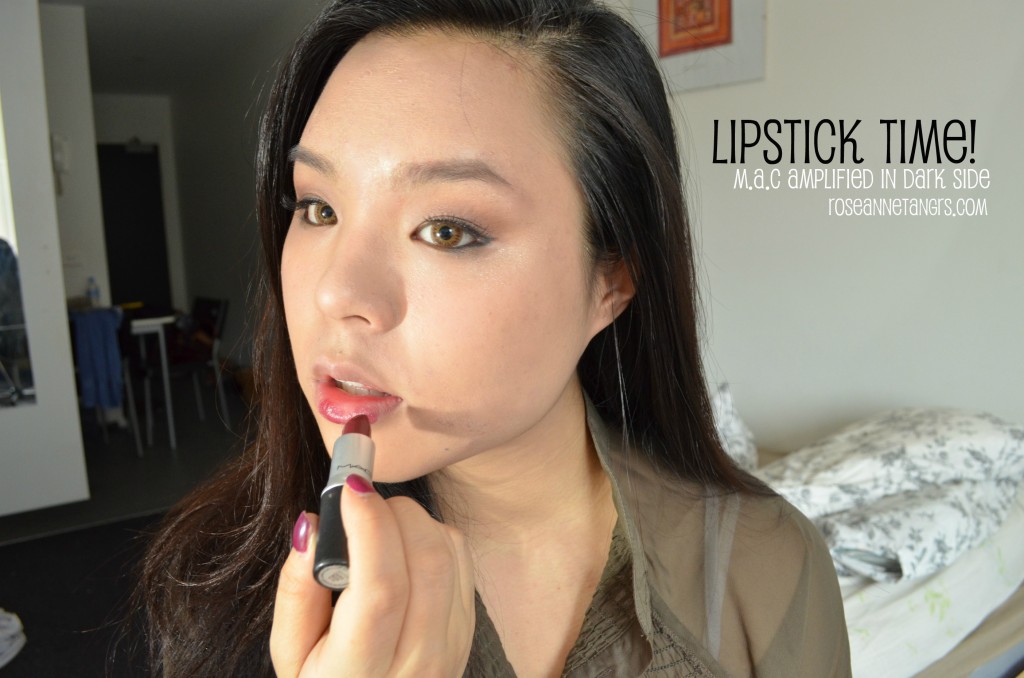 And you are finished!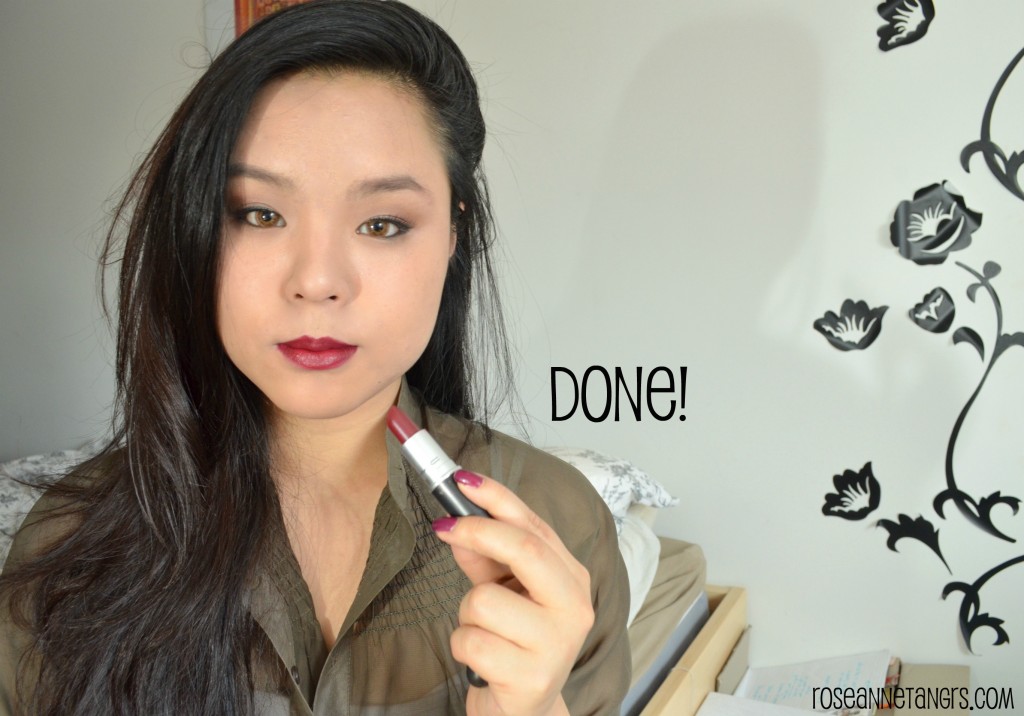 You can see just how beautiful the shimmer is!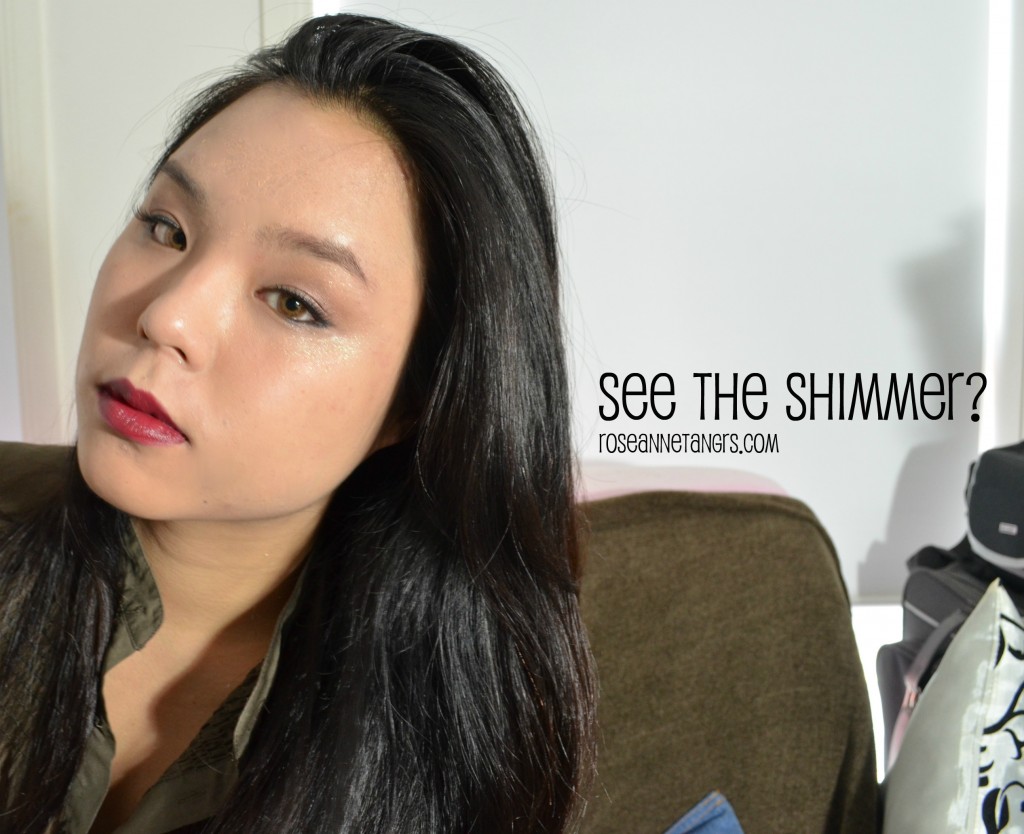 It's the Classic Holiday Look. Perfect for Thanksgiving or Christmas parties!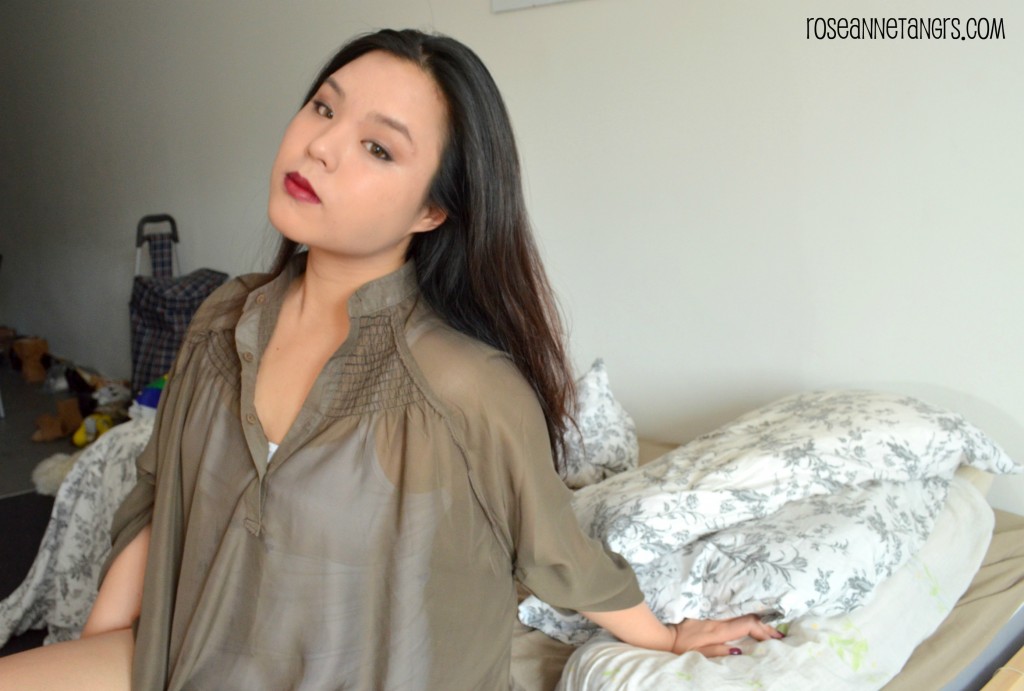 Hope you liked it!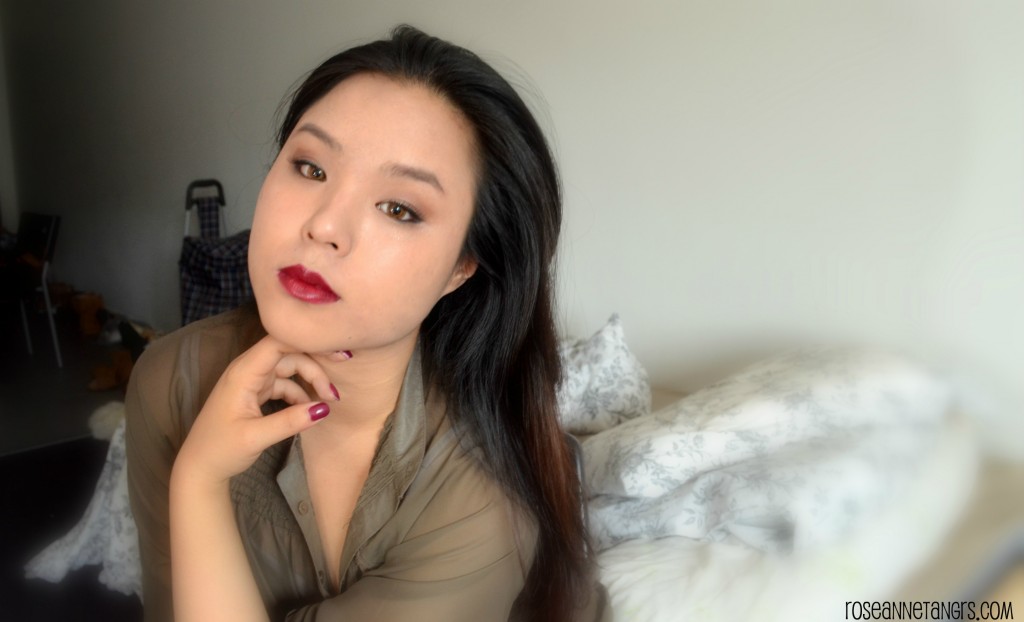 Happy Early Holidays!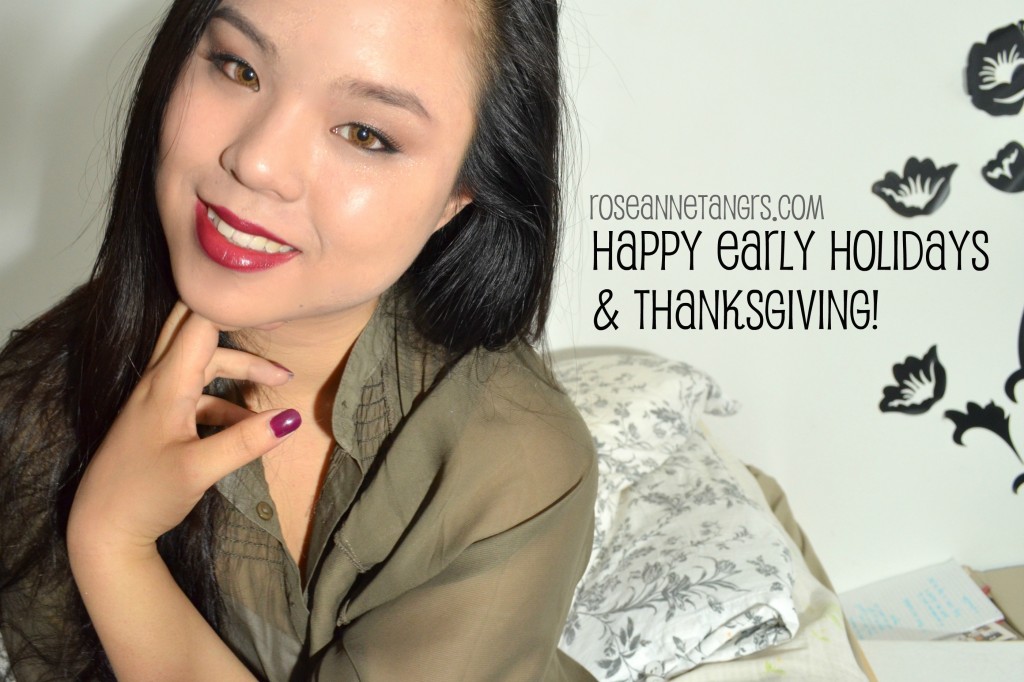 If you enjoyed this tutorial, don't forget to re-tweet, Facebook Share or Like this post down below or even better, leave a comment!
Love,
Roseanne