Hey Everyone!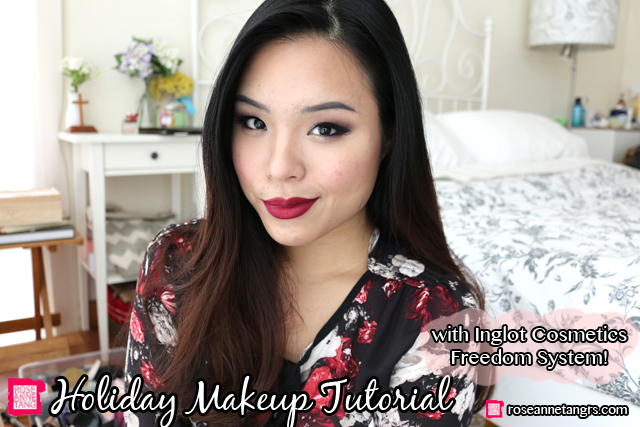 One of the most exciting arrivals to Singapore shores this year was INGLOT Cosmetics! It's a very well known brand that I've recognised for a long time. In fact, they're all over Melbourne when I was in Uni so when they came to Singapore it was amazing news. INGLOT is originally from Poland and is now one of the world's leading manufacturers of color cosmetics found all around the world! When they invited me to come down to visit them at their Wisma Atria outlet, I was thrilled. Here's a look I did with the make-up I picked up at INGLOT when I was there. It's a gorgeous smokey eye with plum tones mixed with a wine burgundy lip. It's perfect for a night Christmas party!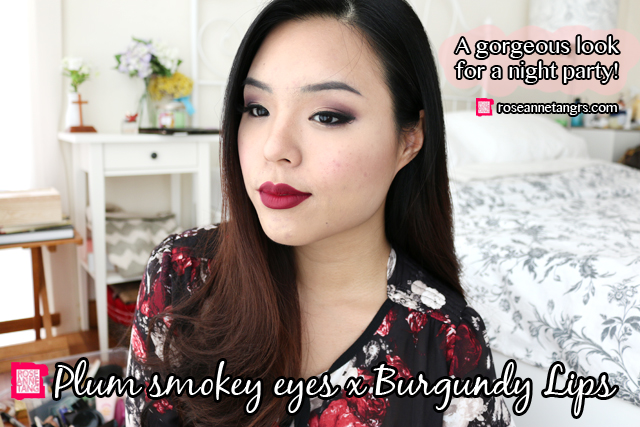 But I shall show you how I did this look a bit later. INGLOT is famous for their HUGE color selection and I mean huge. It's rare to see so many colors in one brand and so many types of products as well. One thing that stood out was this huge table in the middle of the store. It's called the Freedom System. Basically, you can pick your colors and finishes from the freedom system table and customise your own palette! This is amazing for make-up artists who need to save space in their kit or for anyone who is tired of getting colors in their palette that they hardly use. Now, you can make your own and there is so much to choose from.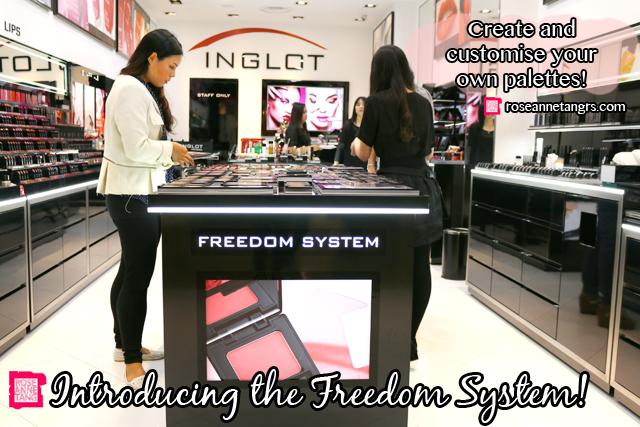 When customising your own palette, you get this magnetic board that you can use as your "shopping cart". You can pick up shadows and palettes and add them to your Freedom System magnetic board. That way you can see what you need and what you have already and create color schemes with it as well. I found it to be super convenient and fun to do!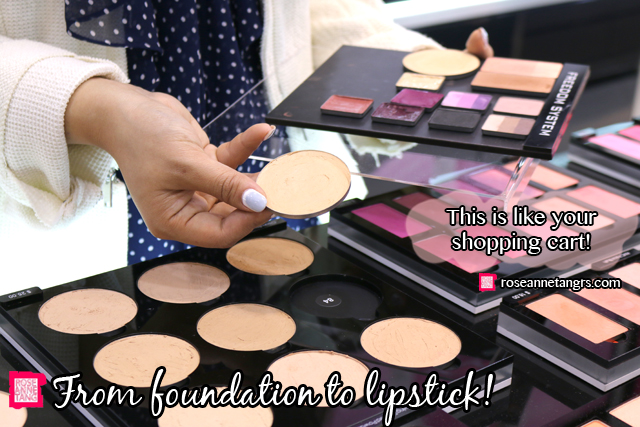 Just look at all the possibilities. It's like an ocean of color. That's what I love about INGLOT. I haven't seen this kind of ocean for a long time and I think this is what makes INGLOT extremely unique. Their products are of great quality as well and they are super pigmented. In fact, they tried to count how many combinations that they could make from the freedom system and stopped at 3,000,000,000,000. So there is even more than that!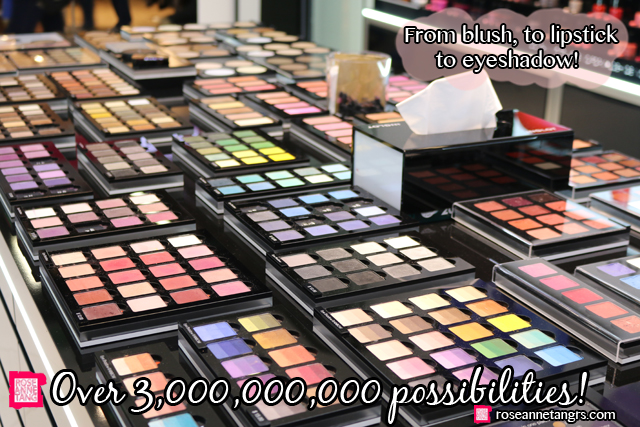 The palettes look like this! They have a magnetic semi clear cover over them that you can remove so that it becomes almost like an artist palette. Such a make-up artist's dream to be honest. Not only do you save space, you can lay it out without having to fuss over opening and closing lids. I love it!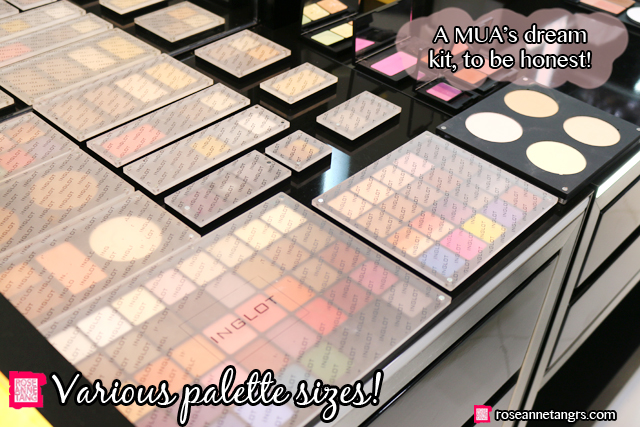 The Freedom System at INGLOT is amazing but don't forget that everything else is as amazing! So this is the nail polish selection. It rivals even the most pops nail salon. There's also really interesting eyelashes, glosses to foundations and even solid perfumes. They have a huge range of products and all those products also have huge color ranges!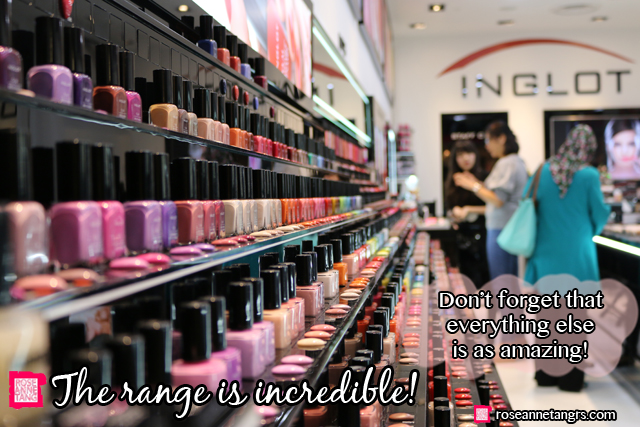 Here's my stash and haul from INGLOT! My favourite product is the Freedom System eyeshadows and blushes and well as the lip liner and gel liner. They are a must-have.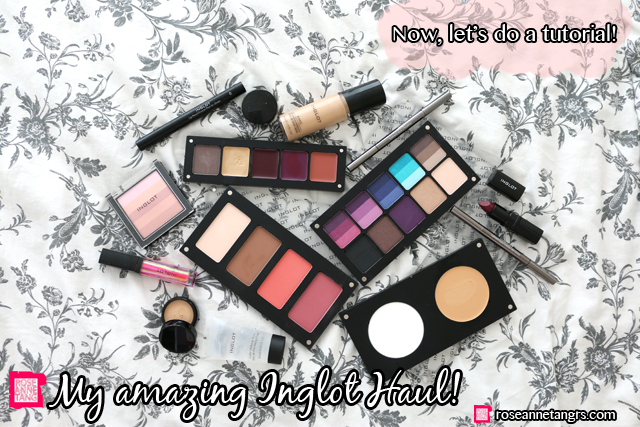 I had a great time discovering more about INGLOT, thanks for having me! With the gorgeous ladies who brought in INGLOT to Singapore!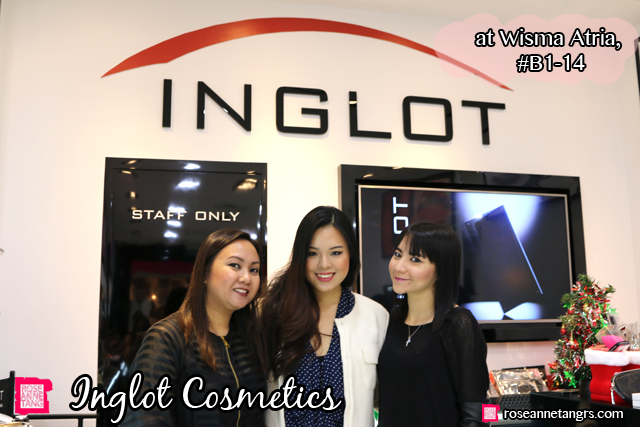 Here's my look that I created entirely from my INGLOT stash! My tutorial is on YouTube! Watch it here:
Overall, INGLOT is an amazing brand that needs to be checked out pronto. Create and customise your own palette with their Freedom System. I can't wait to add my palettes to my kit and for when I travel! They save so much space!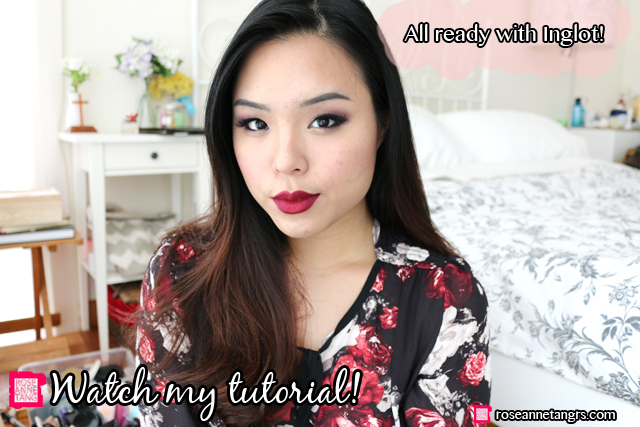 Hope you liked this post!
You can check them out at:
INGLOT SINGAPORE
435 Orchard Road, Wisma Atria #B1-14,
Singapore 238877
Tel.: +65 6887 3128
Website
http://inglotcosmetics.com/
Facebook
https://www.facebook.com/InglotSingapore
Instagram
http://instagram.com/inglotsingapore
Love,
Roseanne