Hey Everyone!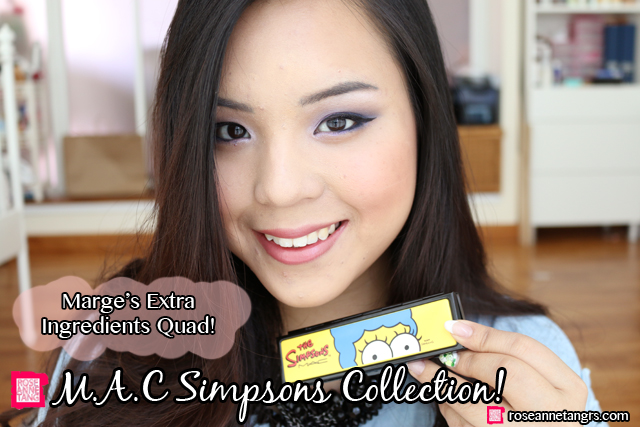 I don't know about you, but I am a huge fan of The Simpsons! I grew up with it! I used to come home and literally wait for the show to air at about 6PM everyday on the local TV. It's so funny but it has some grown up humor as well that I love! So when M.A.C came out with The Simpsons collection, I was so excited.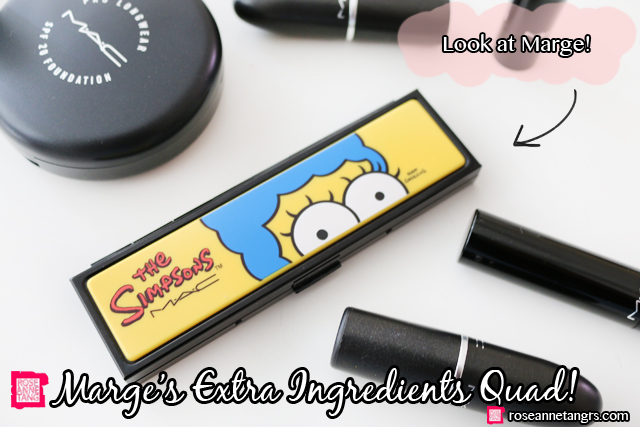 I managed to get my hands on one palette from the collection – Marge's Extra Ingredients. I believe there are a few more eyeshadow quads from the collection but I feel this is the most wearable of the lot because purples tend to suit any skin tone!The quad is so cute. On the front, Marge is peeking out at you! I reckon this might be her eyeshadow palettes if she did use make-up. Marge's Extra Ingredients seems to be inspired by her hair I believe! When you open up the palette, you have four shades and I love how each of them is imprinted with Marge's face as well. So adorable. This particular palette comes with Harpooned Heart (a light pink), Sexy PB & J (a deep purple), Beehive Blue (a cosmic blue) and Vivacious Vacuum Cleaner (a blue black). Don't you love the names?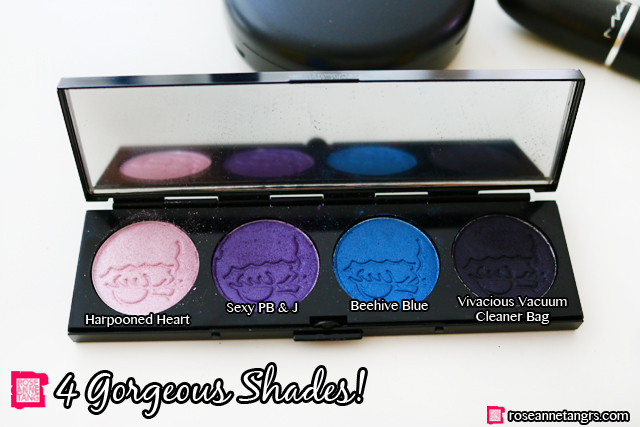 When you look at the bright shades of the quad, you might feel intimidated by how bright the colors are, especially for Asian eyes! But it's nothing to be intimidated by – I made this look from the palette and a tutorial! This is a beautiful smokey eye that you can do for a night out or a special event.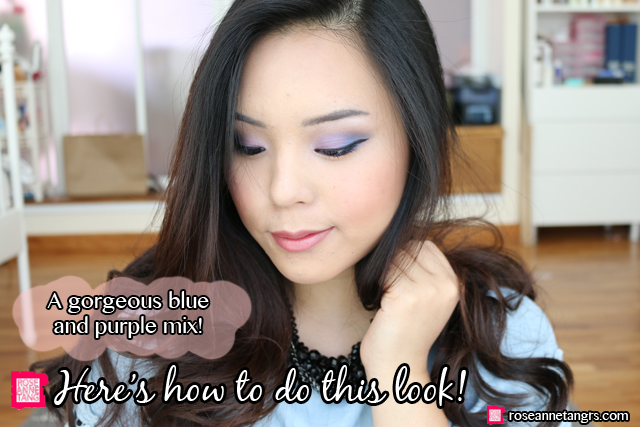 Here's how to do it! Feel free to pin it on Pinterest or share with your friends if you like it!

Overall, the shadows were very pigmented and smooth which I liked. This palette is for sure going into my special drawer where my other collectables are! Hope you liked this look! By the way, I have a M.A.C giveaway on my instagram – @roseannetangrs – so be sure to follow me and enter. It ends Wednesday!
Love,
Roseanne