Hey Everyone!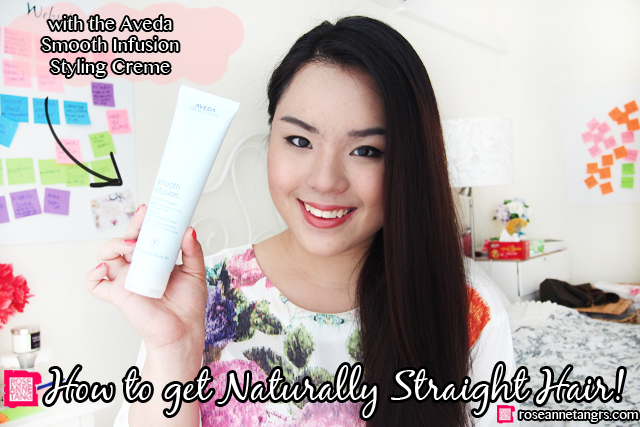 Ever since I had my hair dyed and basically damaged, I am always in need of great styling cremes to get my hair back in shape. I get loads of compliments on my hair but little does everyone know that I have to maintain it too. I even had a period of time where I had to constantly curl my hair because I didn't want everyone to see the damage. That's why I think the true test is when you can wear your hair naturally straight without worrying. I don't always feel like curling my hair daily so that's why I need cremes to help me out.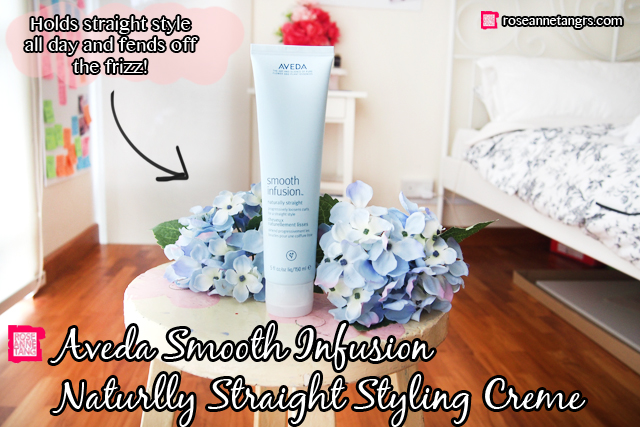 I have been loving the Aveda Smooth Infusion styling creme which is amazing for days when you just wanna wear your hair naturally straight after blowdrying! The Aveda Smooth Infusion Naturally Straight styling creme progressively eliminates unwanted waves and fends off frizz with every use while giving strands heat protection which is a very welcome bonus. This creme actually has naturally derived plant fibers that invisibly attach to each hair strand to loosen the waves as you blowdry and help hold your straight style in place. There is also a humidity barrier of organic cassava root that helps fend off frizz. The cool thing about Aveda is that they are very into natural and eco friendly ingredients that are very healthy for your hair.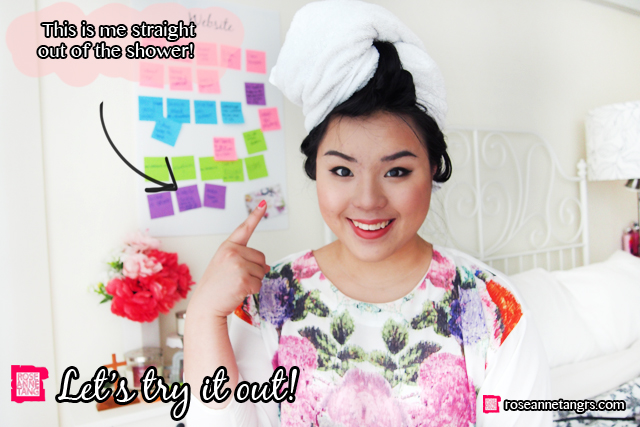 Well, let's try it out shall we? Ok so this is my hair straight out from the shower. I don't know why but it's always a gigantic tangled mess! I cannot walk out the door like this and even if I comb and blow dry without using a product, well that's another nightmare in itself. I always have to use something to help me get back to naturally straight hair.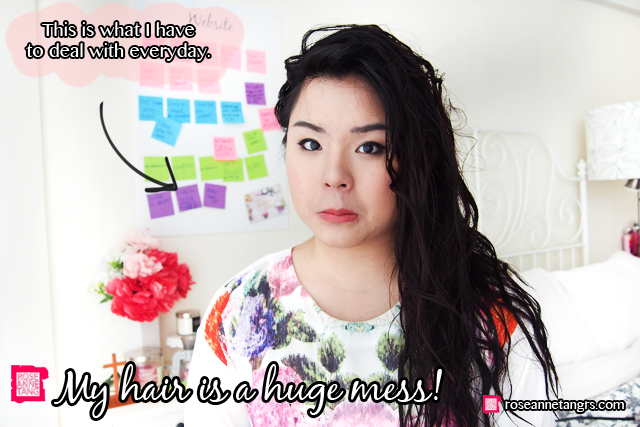 First, I use my tangle teezer brush to comb out loosely just so I can apply the creme better in sections. This loosens out all the tangles a bit so that the creme can better penetrate the strands.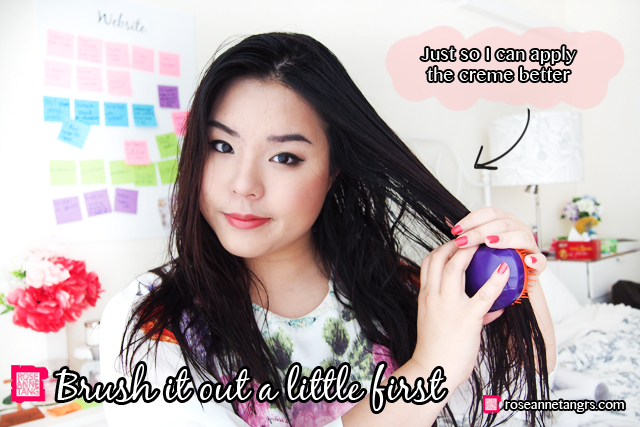 After that, I take a little bit of the creme into my hands. It has a really nice aromatherapy, spa like smell to it that is really quite relaxing. It's not sticky at all.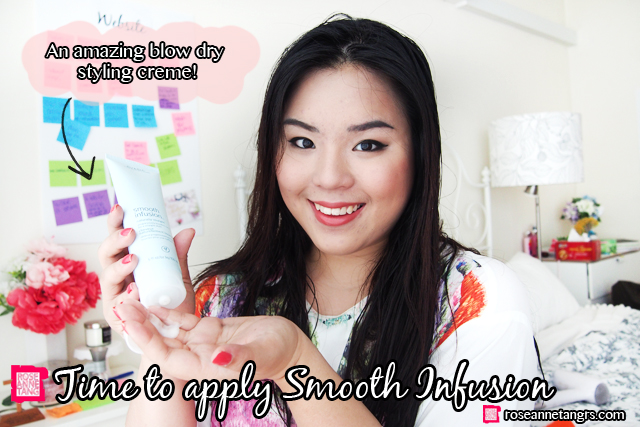 The creme comes out as a white cream gel formula. It's no where near heavy and is very light. It doesn't really feel like you're putting anything into your hair and it certainly has a non-greasy formula.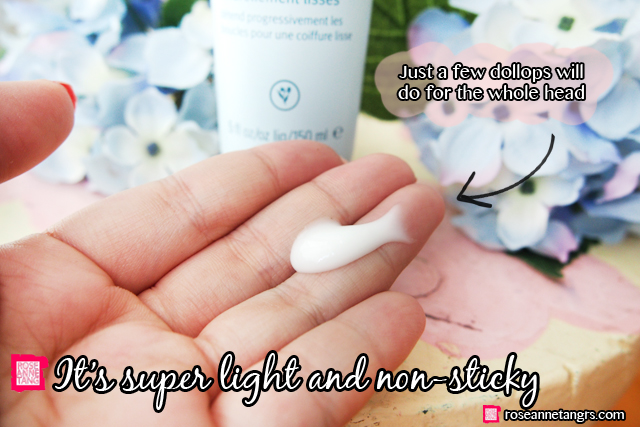 I work the creme into sections of my hair. My hair immediately starts to obey the creme in a way that is quite suprising. It kind of melts and becomes easier to manage.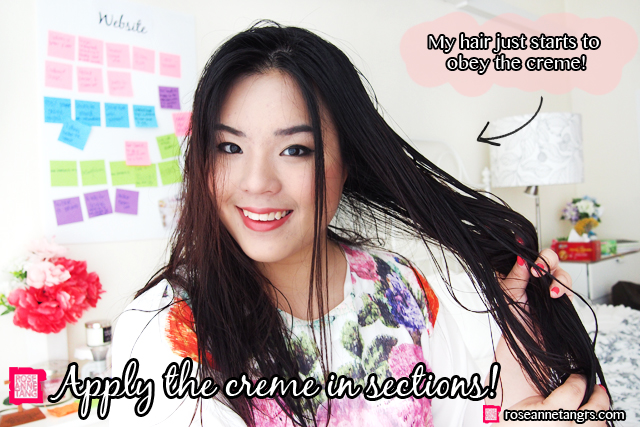 As you can see after brushing it through, everything is so much straighter and neater right! It takes me less time to get all the tangles out when I use this creme as opposed to using nothing at all. I really like it!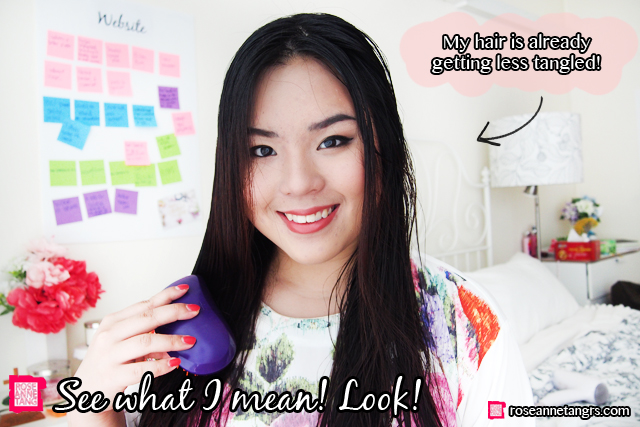 After brushing it through, it's time to blow dry it. The creme leaves not sticky or oily residue even after it is dry. It feels light and feels like there's no residue. It just feels like my hair is a lot softer and straighter which I love.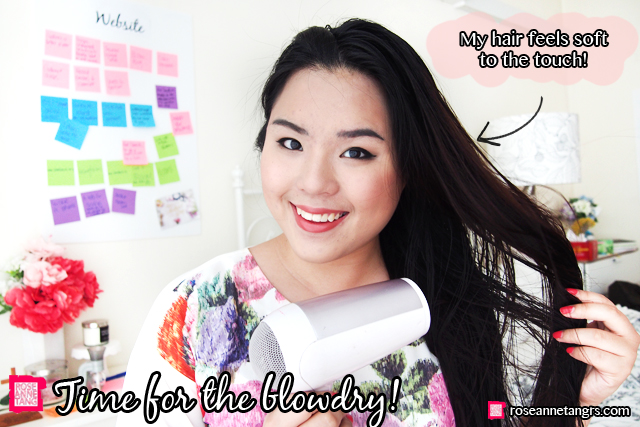 Then, here's the result! I love how it's not stiff or sticky whatsoever but really is naturally straight! Overall, I really love this product and totally recommend it if you like wearing your hair straight/can't really be bothered in the mornings to do your hair. This is a great product that you can quickly apply before you blowdry your hair – even if you are tight on time especially before work. I really do think that it holds well even in intense humidity and my straight style holds better.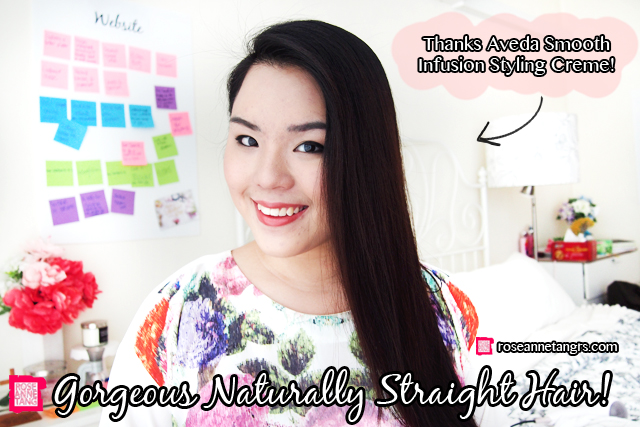 For sure a cool product to try out. I just love how it is so fuss free! I finally can wear my hair straight without worrying! If you want to find out more do head on down to Aveda's Facebook! By the way, I wanted to tell you of a cool instagram contest they're running! If you would like to win a full set of the Aveda Smooth Infusion system and to try naturally straight, all you have to do is:
1. To sign up, send your full name and instagram username to avedamktg@luxeprofessional.com
2. Get two samples of the new Naturally Straight from Aveda Experience Centre at B1-32A, Ngee Ann City
3. Straighten your hair with the new Naturally Straight
4. Take a selfie to show your straight style
5. Post your selfie to instagram or Facebook using #AvedaNaturallyStraight
Registration ends on June 20, 2014 and contest ends on June 30, 2014. The selfie with the highest likes will win! Good luck everybody!
Hope you liked this review!
Roseanne