Hey Everyone!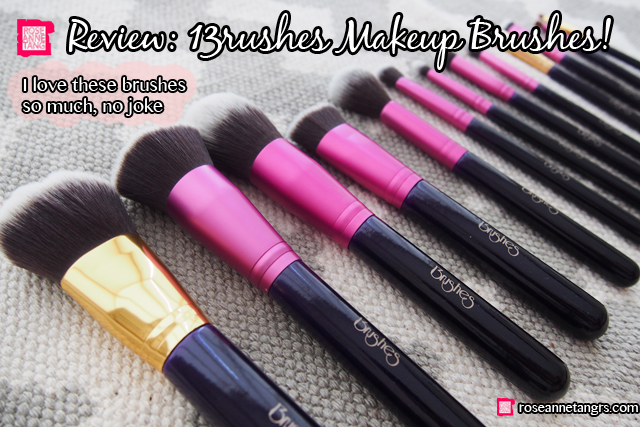 I have to say that this post has been ridiculously overdue. Why? Well, these brushes are something that I can't live without and even though I've shouted them out instagram, basically told everybody I know to get them and  have just fell in love entirely, I have yet to write a proper blog post explaining my love for them so here it is. 13rushes is an incredible brush brand, with an incredible passion and an even more incredible product.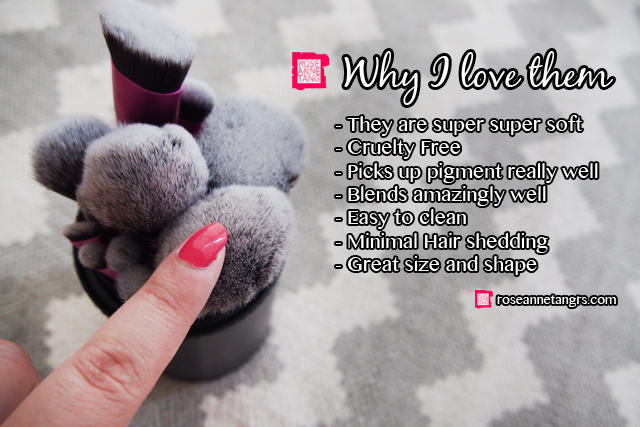 It has been a proper 7 months or so since I first laid hands on my first set of 13rushes brushes so that being said, I pretty much know how these babies work. 13rushes is a totally cruelty-free brush brand, meaning that no animals were harmed in the making of them. They are totally synthetic, extremely soft and fluffy and will make you possibly squeal with delight when you receive them in the mail. The founders of 13rushes are amazing people, YuHui and Charlene, and they are so passionate have put in so much effort to the creation of these brushes that it really shows. But to be honest, I was skeptical at first. I've had such bad experiences with synthetic brushes that many of my other brushes were goat or squirrel hair. I initially thought that animal hair picks up color the best and synthetic brushes are horrible at blending powder products.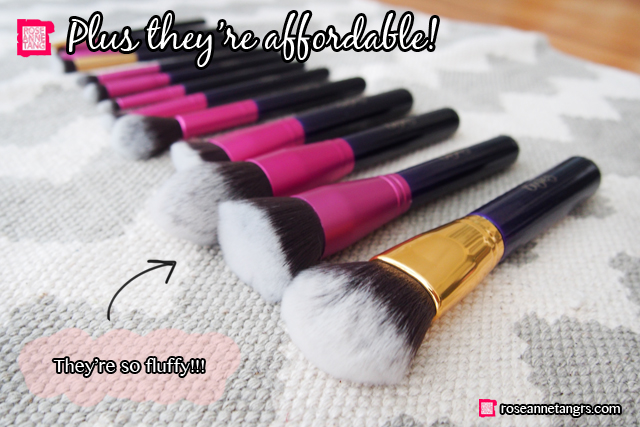 Well, that's when I tried 13rushes and realised just how special these were. I don't know what it is but these brushes blend powder even better than animal hair brushes and even better, they do cream and liquid well too that animal hair fails at. It's like a duo combination and sincerely all you need. It's like I discovered the most amazing menu of vegan food ever and have decided to go vegan. I mean, it's incredible.  I love them because the shape of the brushes are just what I need and unlike other brush sets, you feel like you can use every single brush and not just waste your money on a few extra. The quality is consistent throughout the set too and they pick pigment up extremely well. The brushes come in two colors – gold ferrule or pink ferrule with an eggplant dark purple handle. They have a dark brown bristle base that springs into a white synthetic bristle top and their branding is on each of the brushes.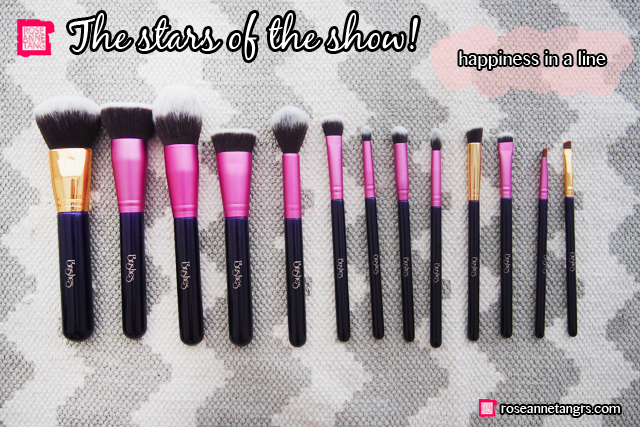 There's a number of 13rushes brushes that you can buy on their online store (they are only sold online at the moment)- including expert sets, starter kits, travel sets, and individual brushes. For more info, you can check out their website here.  And to make your decision simpler, I have chosen three must-have brushes out of everything. This was really hard since in these 7 months of getting to know these brushes better, I have really fallen in love with each and everyone of them. #greatestlovestoryofall
The first is the Flat Top Sculpting. This brush is a flat top synthetic brush that has a long but narrow width rectangle head. That means it is amazing because it can navigate around the corners of your nose and into the crevices of your cheek bones when applying foundation. It's like using a window wiper to clean a window. It's super fast and easy to use and soft as well but stiff enough. I love using it to blend my foundation!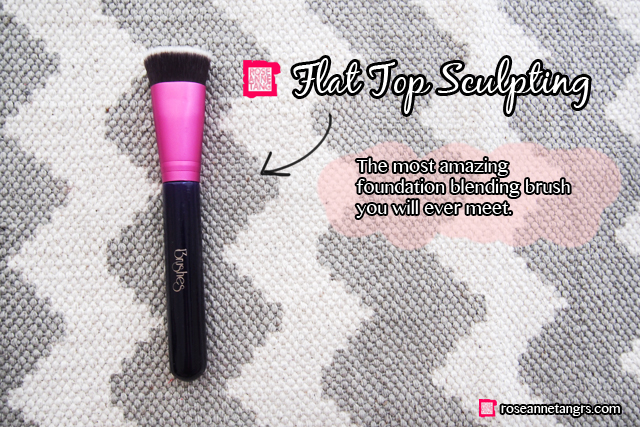 Then there's the Short Shader brush. This is like the eyeshadow version of the above but rounded at the edges and tapered towards the top. I love this so much because it is amazing for crease work on smaller asian eyes, water line and smudging kohl liner for a sultry look. It can blend and pick product up very well and is extremely easy to use.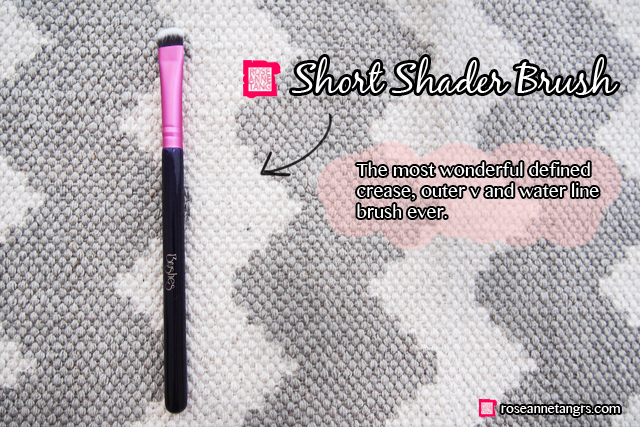 The last brush I would recommend everyone is the 13rushes Pencil Brush. This brush is a make-up staple because it is amazing to add colour to your outer corner and outer v because it is small and tapered towards the end so that it can specifically add colour to where you'd like. When used clean, it can be used to blend out the crease where you've added too much color. It is amazing.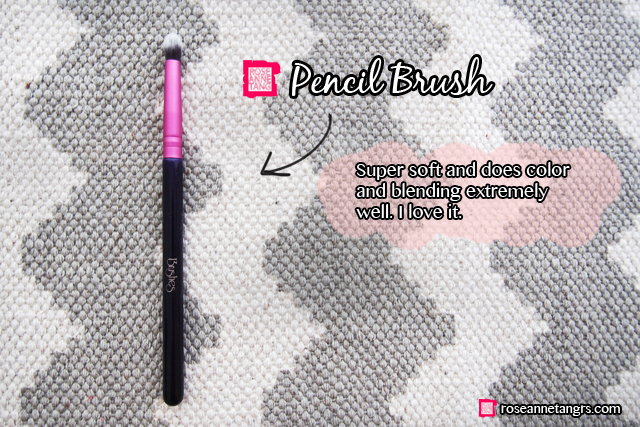 Overall, I hope you just go ahead and get these brushes. They're really good guys – especially if you're looking for brushes that are more affordable than your mainstream brands like M.A.C and Makeup Forever or even Sigma for that matter. These brushes are better than Sigma brushes too and Real Techniques. I've really tried them all.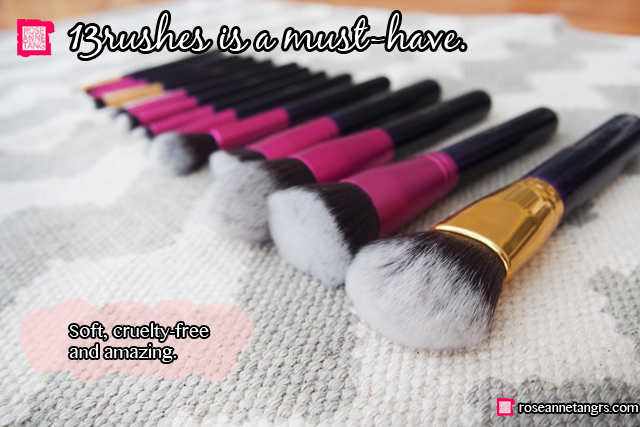 I hope you liked this post and let me know if you have any questions about them! In the meantime, do follow them on instagram @13rushes and check them out online at www.13rushes.com!
Love,
Roseanne