Hey Everyone!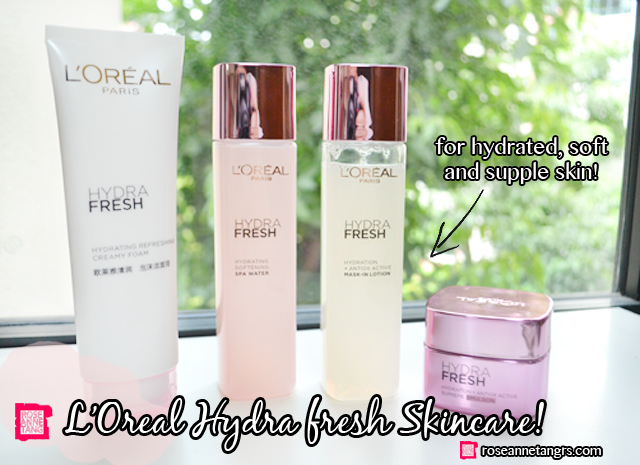 I've been plagued by oily skin ever since I can remember. Midday, you'd probably notice my nose becoming a shiny discoball and not to mention my t-zone. It's hard to change what you've been born with, but I reckon you sure can help it along. In fact, research has proven that our skin tends to produce more oil because it's actually dehydrated! That's why ever since, I always make sure my skin has a hydrating product to quench its thirst day and night. The new L'Oreal Hydra Fresh Skincare range is something that I've been trying out recently and I really like it. Here's a little review and tutorial! The Hydra Fresh range includes four stars the show – Hydra Fresh Creamy Foam, Spa Water, Mask-In Lotion and Supreme Emulsion.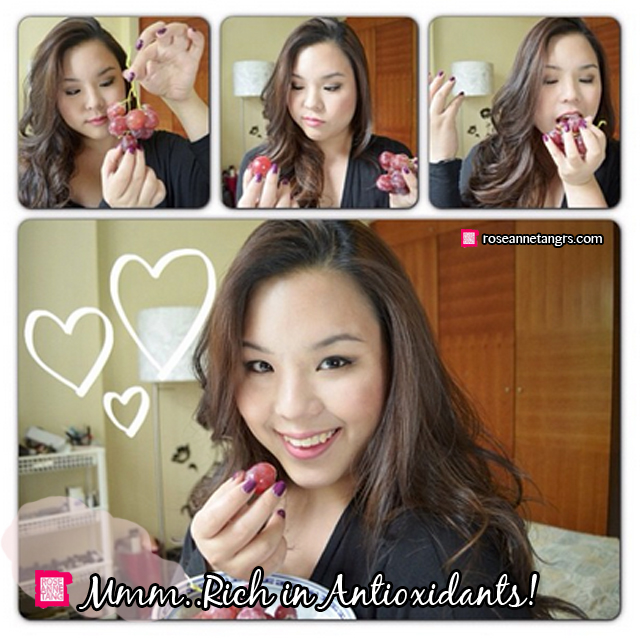 Earlier on instagram, I had posted a quick tip of the above picture about grapes and how rich grape seed extract is in antioxidants! What are antioxidants? Well, easy really. An antioxidant inhibits or stops the oxidation of molecules. The process of oxidation actually produces free radicals that cause chain reactions that eventually kill your cells. Antioxidants stops this oxidation from occurring and thus these chain reactions so that your cells are happy, healthy and live much longer. Oxidation is triggered by external pollutants like cigarette smoke, road pollution and even alcohol. Thankfully, the key ingredient in Hydra Fresh is its French Grape Seed extract which is cultivated from the finest grapes in Languedoc, France. This is great news because research has shown that grape seed extract is highly effective as an antioxidant in fighting free radicals. This antioxidation ability is 50X more powerful than Vitamin E and 20X more powerful than Vitamin C! It can prevent skin dullness by stimulating collagen production and keep your skin happy and healthy. Each product also contains double Hyaluronic Acid that locks in moisture from the inside out for intense moisture and French Vosges Spa water that is enriched with 16 minerals to strengthen the skin's moisture barrier and to keep skin soft and supple.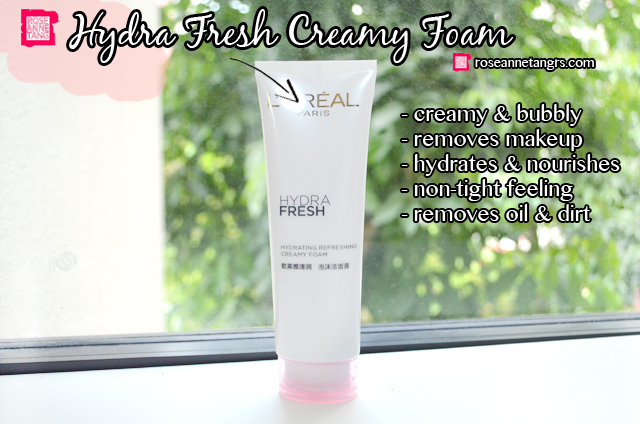 Let's start with the Hydra Fresh Hydrating Refreshing Creamy Foam ($12.90). I am in love with this cleanser. It's the richest and creamiest cleanser I've tried to date and foams up really nicely with a bit of water between your palms. The Hydra Fresh Creamy Foam is able to remove make-up, dirt and oil without making your skin feel tight and it hydrates and nourishes at the same time.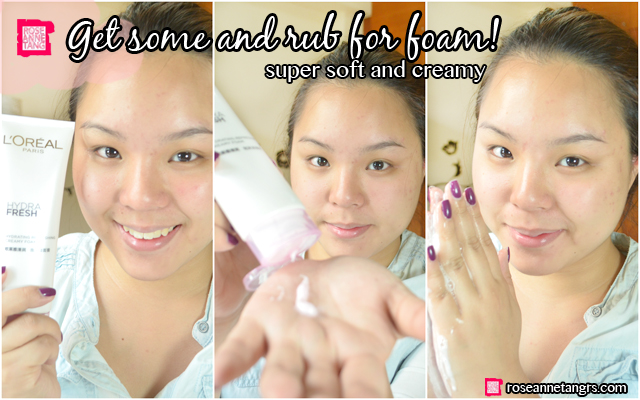 Take a bit on your palm and use a little water to create the foam. It isn't too hard as the foam really lathers up into a silky and soft consistency. Look how much creamy foam is produced!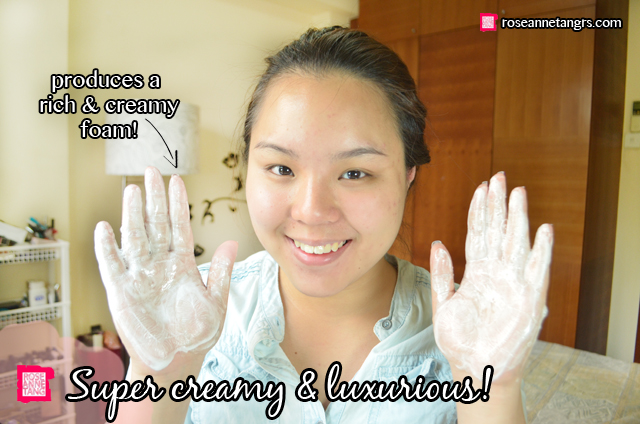 Then, massage the creamy foam onto your face. It feels really relaxing and the foam is super luxurious. It's like massaging soft pillows and marshmallows.
After you're done, rinse with water. My skin feels soft but at the same time it feels really really clean. I mean like almost squeaky clean. I've tried removing my make-up with it and it does a great job with the foundation but I will need an additional eye makeup remover to remove my eyeliner and mascara. Nonetheless, I love it because it's a soothing experience and leaves your face feeling really clean.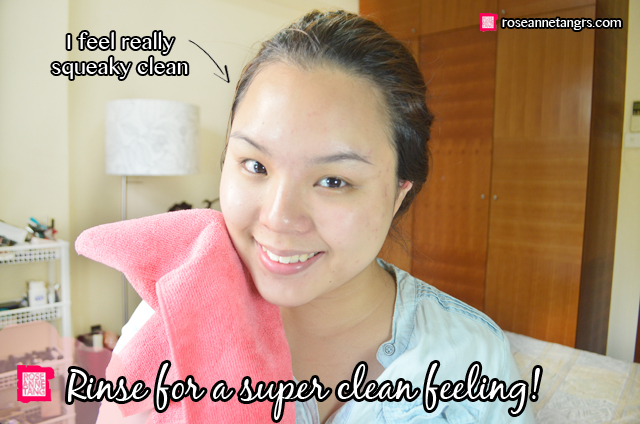 Next it's time to tone up with the Hydra Fresh Softening Spa Water ($19.90). This is the toner of the range and can be used after cleansing. The spa water in this bottle originates from the French Vosges Mountain and is packed with 16 minerals to help make your skin soft and balance it too. I find that balance is really important when it comes to skin – especially pH levels. They need to be right for your skin to be healthy.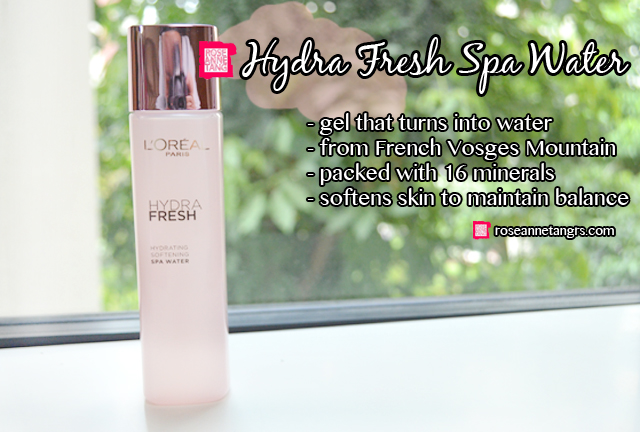 When I first used it, I was surprised to find that the spa water came onto my palm as a gel, rather than well…water. Interestingly enough, the clear gel like formula actually breaks into a light and refreshing water texture. All you have to do is blend it a bit and it basically turns into water which is really cool.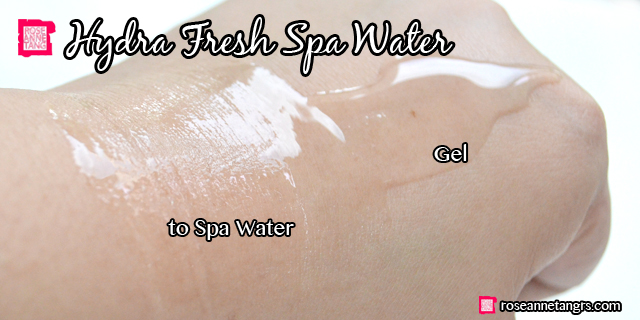 I usually use my hands to press in the toner. You can blend the gel in circular motions to turn it into water. It's a really light and non-sticky texture which I like.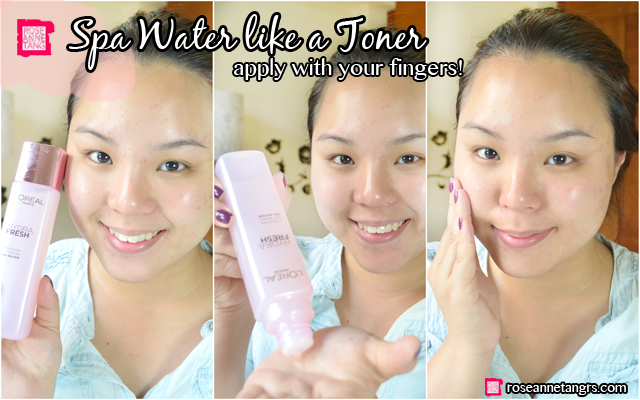 Probably the star of the show is the Hydra Fresh Hydration + Antiox Active Mask-In Lotion ($22.90). This is so unique because the Mask-In lotion is actually a 3-IN-1 and can be used as a toner, essence or mask. It is as light as a lotion, as intense as a mask and it is supposed to boost your skin's hydration in just 10 seconds without feeling greasy. It comes out as a milky gel like texture.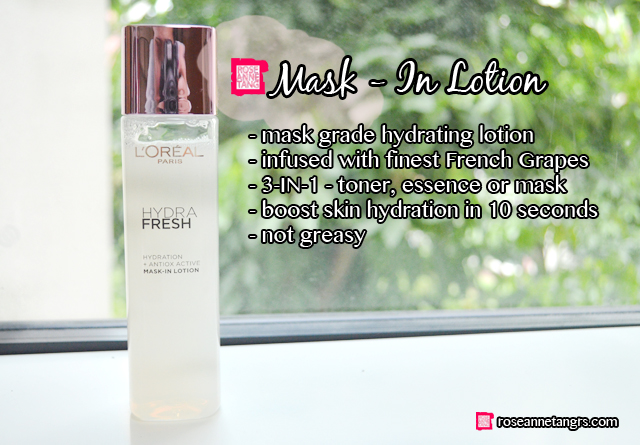 How I imagine this product to be is just basically all that mask solution your mask usually soaks in transferred into a big bottle. It's like a face mask..in lotion form! I've figured out two ways to use this product. The first is as a toner and essence. All you have to do to reap its benefits is to pour some onto your palm and use your fingers to pat the mask-in-lotion into your skin.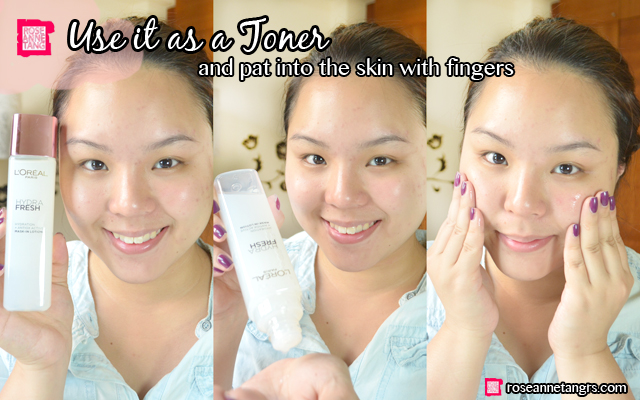 Alternatively, you can also use it as a mask – DIY of course. Simply take some cotton and soak it in the mask-in-lotion. Then seperate the cotton out so you have thinner sheets. Spread the sheet gently out and place it onto your skin so you can still see your skin underneath the cotton. That's how thin it is! Apply it all over your face and wait about five minutes before taking it off. My skin feels really super smooth and hydrated after using this!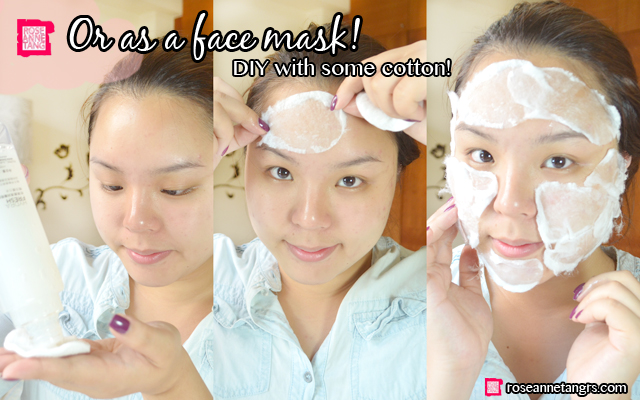 Last but not least, the moisturiser of the range – the Hydra Fresh Hydration + Antiox Active Supreme Emulsion ($25.50).  I found this moisturiser really great because of the texture. It's as hydrating as a moisturiser but is as light as a gel. I really like how light it feels on the skin and blends into my skin really well too. It apparently has a unique oil in water formulation that gives an amazingly light texture.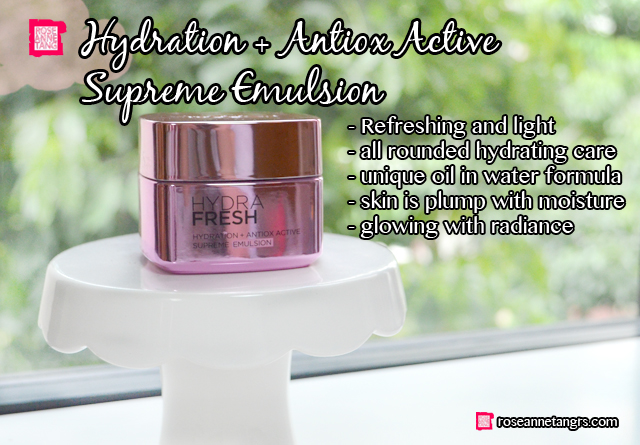 It's really refreshing, blends into the skin well and leaves my skin really soft.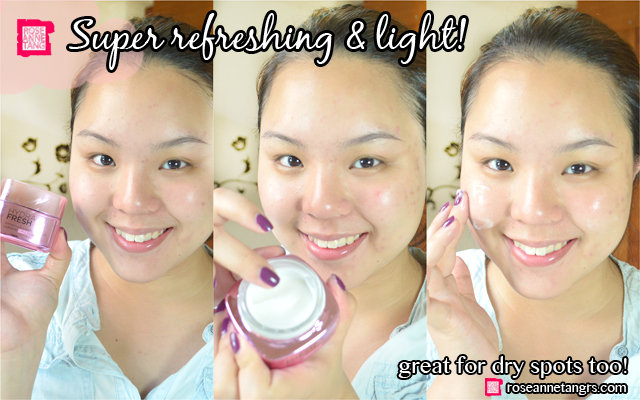 Overall, I'm really happy with this range. I love how smooth, soft and silky my skin feels and my favourites are the creamy foam and the mask-in-lotion. If you're getting anything from the range, those are the two that I love the most!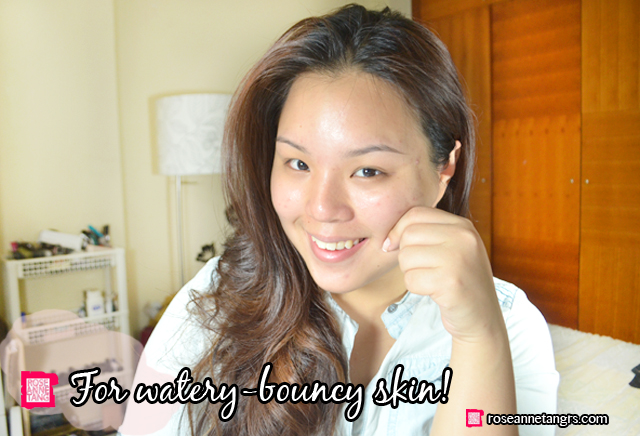 Hope you liked this post! Do watch this video for more information!
Love,
Roseanne