Hey Everyone!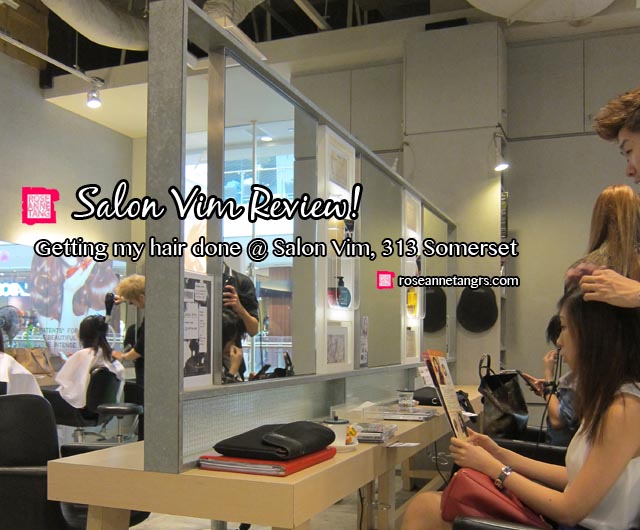 I don't know about you, but just like going to the dentist,  I'm actually pretty paranoid of going to the hairdressers. That's because I love having long hair – it frames my face the way I want it too and takes off the extra pounds. But, the salons I've vistied these days always go a little too crazy with the scissors and probably 90% of the time, I end up regretting it seeing my locks on the floor!
A few weeks ago, I had to get my hair done because my producer for Toggle TV insisted I chop off those dry ends because I was filming the next day! To be honest, my hair was looking like an overgrown patch of grass and needed a bit of refreshment. I've seen so many posts on Salon Vim @ 313 Somerset and had to go try them out. I was a little nervous, but seriously, look what happened to my hair: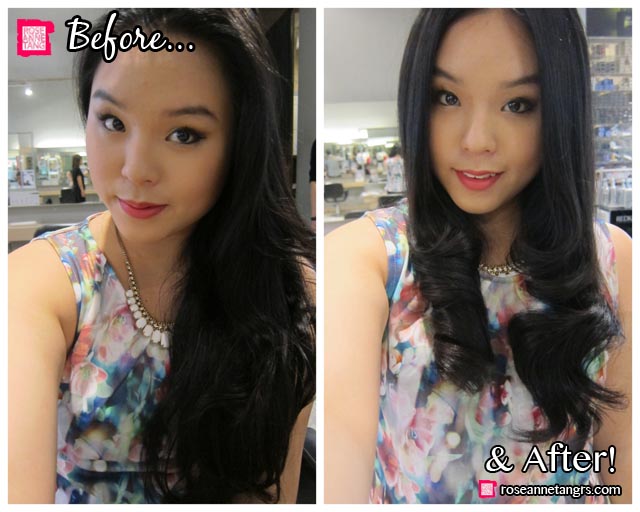 I absolutely LOVE it! I was so suprised to see the end result. Perfect length and the curls are now making me want to curl my hair every day (I've actually been doing just that) and I just realised how important your hair is to getting a fabulous look! I mean if you have no make up on and good hair is better than having make-up on with bad hair! Right?
They first gave me a good hair wash. I love getting my hair professionally washed. It's always a great massage and the shower of water feels great. Although sometimes it tickles.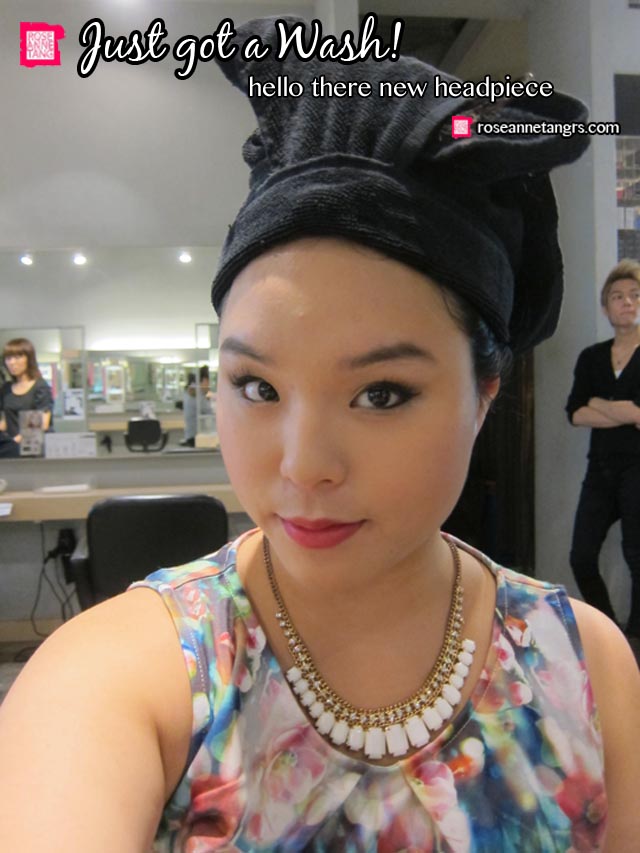 After the wash, my hairstylist, Allen, proceeded to cut away and give me layers. I insisted on still wanting long hair as I always do so I just wanted him to cut off any dry ends and give me more layers. I really didn't know what I was talking about though since I get more facials done in a year than haircuts. He was really professional and knew what he was doin'! It was cool that he was cutting while my hair was wet. He said this was easier to see. Great tip!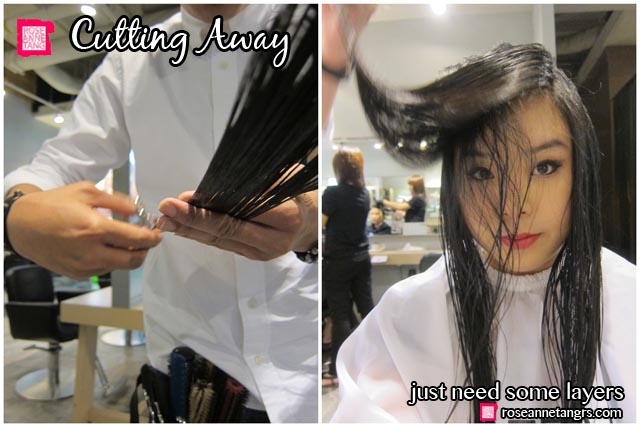 Then I got a treatment which would really help hydrate my hair and make it look shiny and new again. One of his assistants applied the treatment product on sections of my hair including a pre-treatment and then the actual treatment consisted of me having my hair steamed! Look at that steam machine!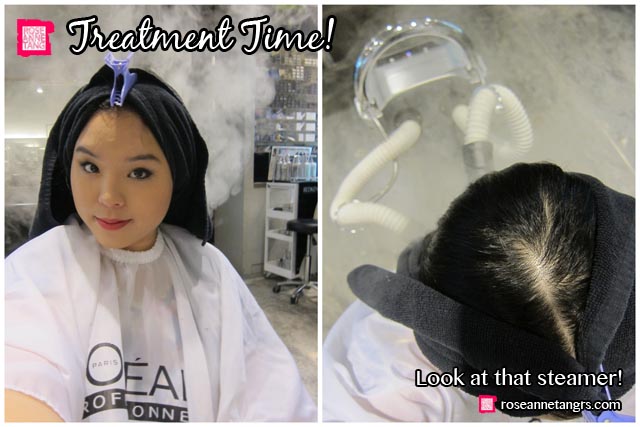 Then, I got a good blow dry and even when it was straight, it's a great length. He then gave me a few curls using the curling tongs and I felt like I could go to the Oscars already. I've never seen my hair like this before, total hair transformation and no one has curled my hair this nicely before. It really made me see my hair as a new outlet, not just doing make-up, but hair really adds such a big difference!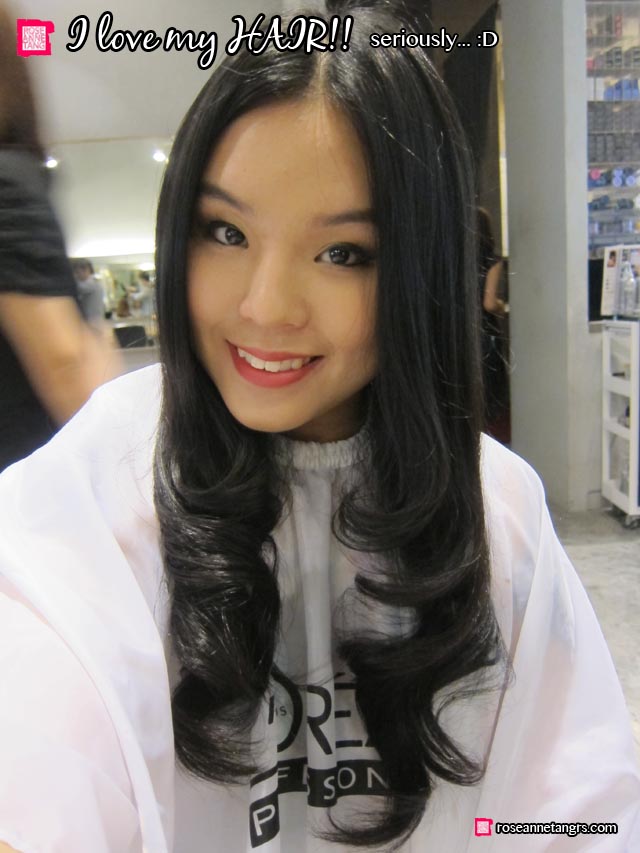 Overall, I just wanted to thank Allen, my wonderful Salon Vim hairstylist. I've seen so many girls get their hair coloured there like ombre or blue and green highlights but to be honest, I'm not that experimental with color. I like my hair black as the night. I've gotten my hair brown before but it was done badly – maybe all I have to do is see what Salon Vim can do! Let me know if you have any suggestions for my hair!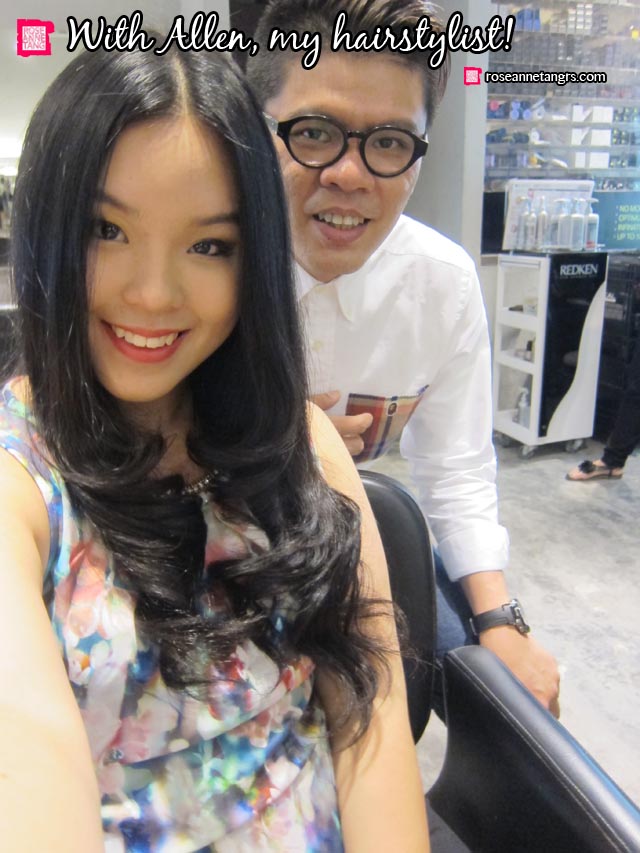 The hype for Salon Vim is totally justified. I give it my thumbs up totally. Very professional, knows what they are doing and can give you totally amazing hair. You can find them in Singapore @313 Somerset in town on level #04-07/08/09!
By the way, that white gem necklace you always see me wearing will be available on www.roseanne.sg, my online store very soon when we launch our new collection! Stay tuned on facebook.com/roseanne.sg
Love,
Roseanne