Hey Everyone!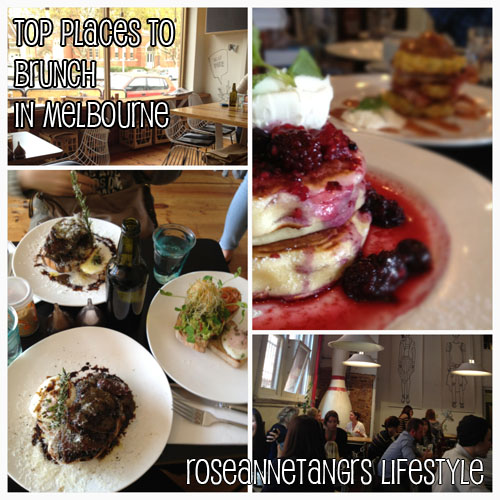 Every now and then, I like to spice things up with a post that's unrelated to make-up. I've been eating a lot. I think if you follow me on instagram, you'd take that as an understatement but in a place like Melbourne, eating is essential to a Melburnian. I have to say if it's any meal of the day that is uniquely Melbourne-like, it has to be brunch – the in between of breakfast and lunch – the meal of conversation on an early morning when the sun is glistening and next to you is parked some jogger drinking a cup of jo with his golden retriever. It's a golden meal, so here are my top 3 places to have Brunch in Melbourne if you ever visit, and places I will surely miss when I'm back in Singapore for good in August (you heard me right…*sadface*).
1. Twenty & Six Espresso Cafe
This is the best meal I have ever eaten and therefore it makes Twenty & Six Espresso my favorite. All you have to say to the waiter is  "The Hunter" and you my friend, will be greatly endowed with the best brunch ever.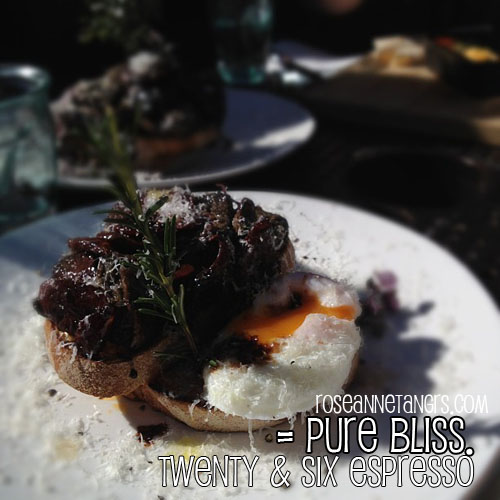 Oh yes, it is in the most unsexual way, a foodgasm in your mouth and will be the best brunch you would have ever eaten in your life. And I say that with confidence. At first glance it looks like a crow had a bit too much to drink, spewed and  thought it would be fun to shake a few feathers on top. Please don't judge this –  truffle oil, mushroom, chorizo, free-range poached egg goodness and what looks like coconut but is actually some sort of sweet cheese.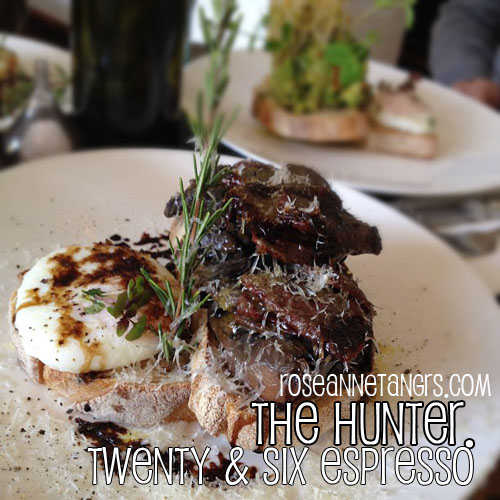 It is amazing. Do not get the Hulk, it is not amazing. I felt like a lawnmower and although sometimes for the good of my fat, I'd wish I was, I am not. The cafe is a cutie pie to boot.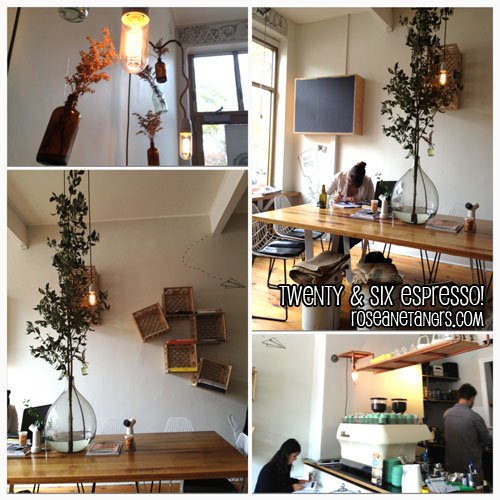 Here in this forgotten tram stop (or not really because this place is pretty famous), lies THE best pancakes you will ever have in Melbourne.They are like eating fluffy clouds that suddenly end in a magical "bite" that puts a finishing touch to THE best pancakes you will ever have. I like mine topped with berry goodness, and drizzled with maple syrup. I just like the overall vibe of Mart 130 to be honest, it's very homey like and the porch out back with the wooden tables feels like I'm at some house. It's laid back, not too small, not too big. If anything, I'd take my friends here first.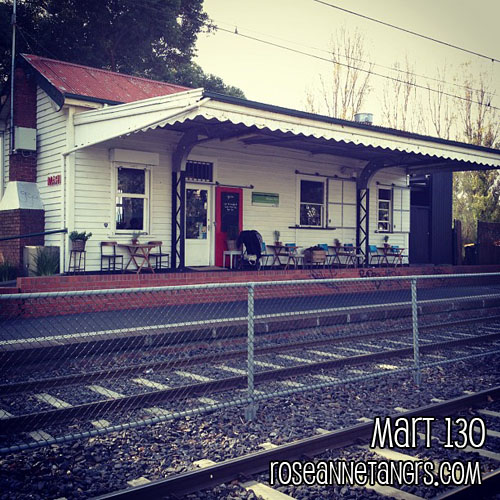 Well, this would be called pancake heaven, my friend.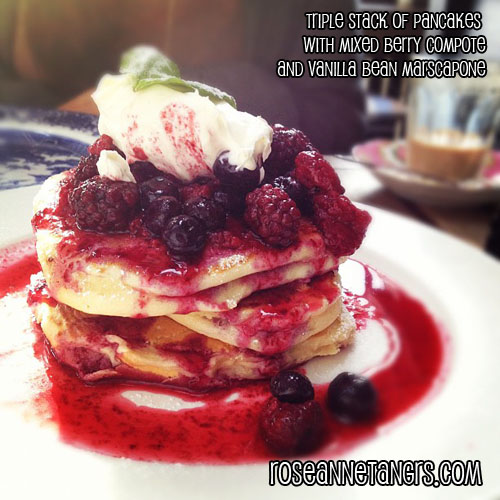 They are famous for their oven roasted corn fritters which are also fantastic. I love the salsa that gives it a bit of mexican spicey tang which is kind of sweet and then when you taste the bacon, it's salty, so it's basically like a sweet and salty dance on your tastebuds. Who does not want that? *raises eye-brow at you*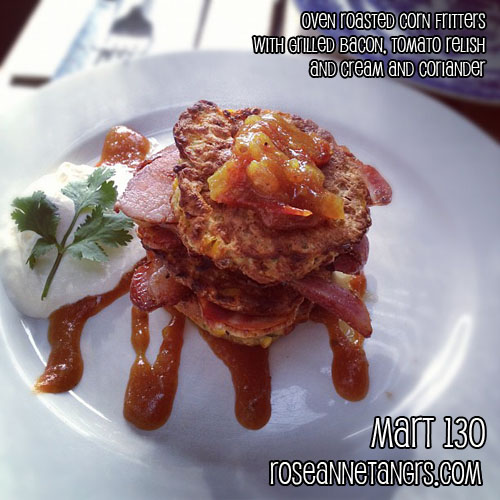 3. Manchester Press
The last place I would recommend going to is for the coffee. Before I came to Melbourne, I was content with calling Nescafe freeze dried granules with coffee mate, coffee. What? Don't look at me like that, I know now that boy was I a coffee noob. Coming here, has totally changed my view of coffee. If it's not done right, espresso in, milk swirled in, with a big machine and a thingy that goes "cluck, cluck, cluck", I will not call it…coffee. I have turned my coffee noob-ness, into coffee snobbiness, proudly and yes, Starbucks and any chain store for that matter has horrible coffee. Except Romanos, and maybe Brunettis has a little hope as well.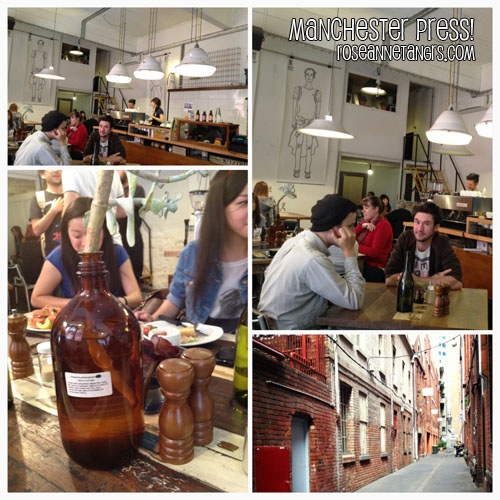 I love their coffee because it's a little nutty and has a soy after-taste. Trust me, it's appealing, yummy, delish and different. It has that rich flavor that's substantial. I don't like Seven Seeds that everyone is in love with because it's their first cool hipster coffee place that they'll go to in first year because it's walking distance from Uni. Ouch, did I burst a few bubbles? Sorry.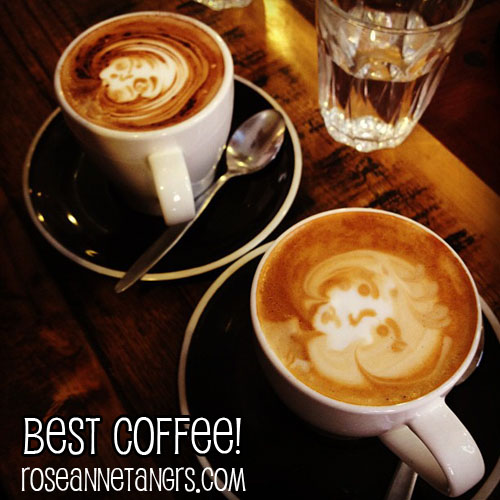 Manchester Press, unlike other Brunch places, don't have your usual poached eggs either. They have bagels. Bagels with stuff on top. You see the pink thing there with the strawberries there? Don't order it, it tastes like you're eating a whole tub of marscapone cheese and cream which in my view is rather gross. Instead, I recommend what I always get, which is the one with Chorizos. You see the word Chorizos? You order it. I forgot what it's called. I never really remember the names.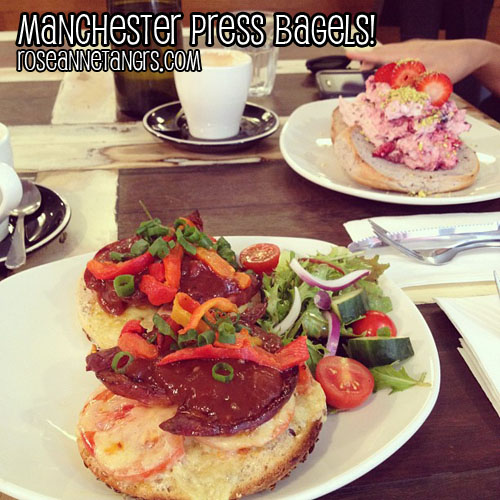 So that marks the Part 1 of my top 3 places to have brunch in Melbourne. Well, there's a part 2, and I guess this makes it Top 6. Whatever. Hopefully I made you hungry, and if you like being continuously hungry and stalking my life in pictures, and laughing at how fat I'm getting, then please I invite you to follow me on instagram right here..click the green follow button:
http://followgram.me/roseannetangrs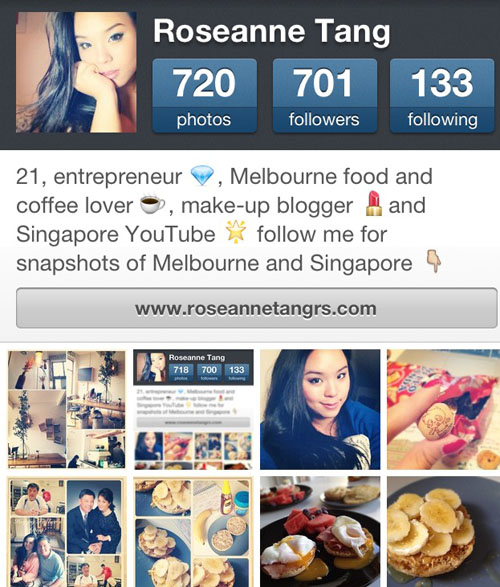 I still have exams and I'll be done on Thursday! Hope you like this post, I should probably do more Melbourne posts. I won't be doing any of them past August anymore because I'm graduating from Uni! More of that story later.
Love,
Roseanne