Hey Everyone!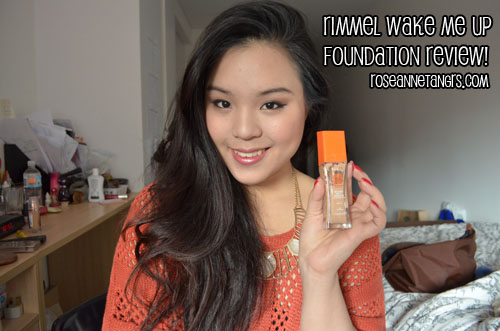 I'm still looking for that perfect liquid foundation that gives me a radiant glow, is absolutely flawless and actually keeps throughout the day. I used to be a matte face fan but I realized that it was harder to keep my face matte considering my skin type than to just celebrate the fact that my face likes to glow. So I'm letting it glow.
Product Claims:
Today I'll be doing a review of the Rimmel Wake Me Up liquid foundation that's supposed to reawaken your skin with a radiant glow, be 100% pore less and flawless and eliminate the signs of tiredness to make you look younger. That sounds like a pretty good catch, but let's see if this baby works!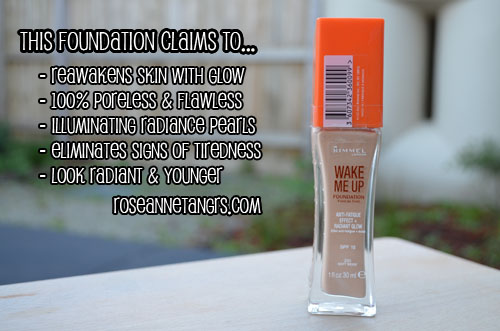 Packaging/Texture/Consistency:
I love the orange bottle of this foundation or maybe it's just the fact that I like the color orange. The pump bottle is advantageous because the foundation is really thick, considerably thicker than most liquid foundations and has sort of a creme like consistency. So pouring it out will look like you're trying to catch the last drops out of the ketchup bottle, not fun. So yay, it's a pump!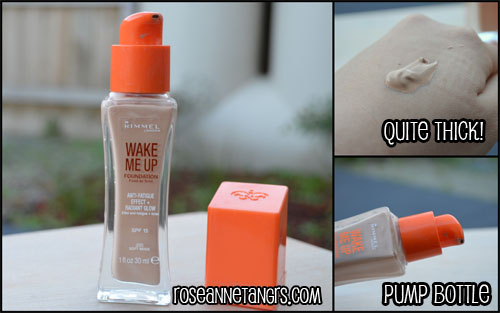 How to Apply the Rimmel Wake Me Up Foundation:
But as with all products, the real test is putting it on real skin. Today, again, I shall be your personal Guinea pig. The best way to apply this foundation is with either your own fingers (because of its thick consistency) or with what I call the universal foundation brush that I love which is the Sigma F80. It's a synthetic flat top kabuki that everyone needs to get and what I use for any kind of foundation, even mousse. Just put the foundation onto the back of your hand and use that as a palette.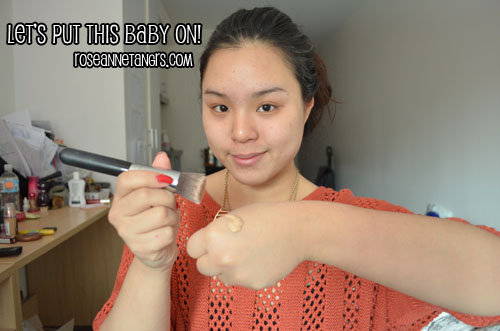 Then swirl the foundation into your face. I was really impressed with the coverage and flawless finish of this foundation. It also covered pores really well. So, mega thumbs up in the coverage department as you're talking medium to high coverage. Yet, the foundation still is able to look natural because of that glow. Keep in mind that it does have "illuminating pearls" and if  you look closely, there is a bit of shimmer, but on the face it doesn't look noticeable.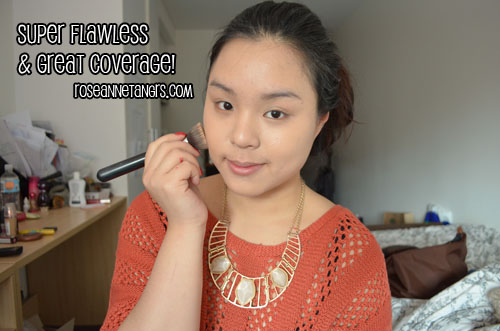 I guess because of that glow, I look slightly more awake too. You do get a really nice radiant looking complexion from this foundation as you can see.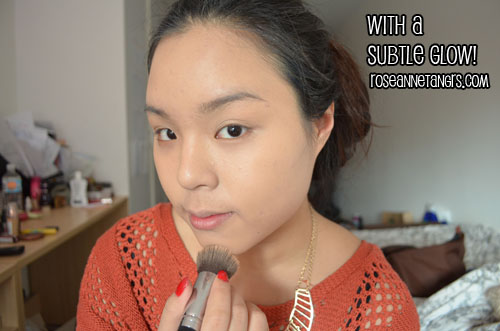 With full make-up, I have to say that this foundation has great coverage, great pore coverage, looks 100% flawless, and does make me look more "awake". However because this foundation is thick and there is great coverage, be sure to get your correct shade because you may look like a floating head if you get the wrong one.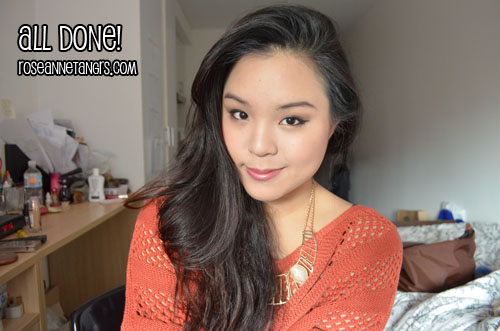 I would say the only gripe I have about this foundation, which is a pretty big gripe overall, is that it doesn't keep throughout the day. After about 2-3 hours, you'll see your foundation start to fade and if you press on, it'll start to look like you are wearing a mineral foundation without that beautiful coverage. But overall, if you don't mind that it doesn't last but looking for a short event, then it's a foundation that's not too bad at all!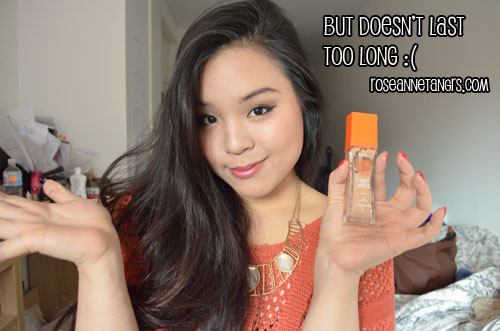 Hope you liked this review!
What did you think about this foundation?
Love,
Roseanne