Hey Everyone!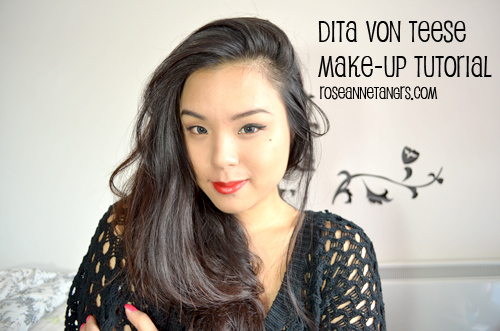 Dita Von Teese is no doubt a style icon. She's a stunning beauty so I decided to be inspired to do a make-up tutorial on her classic wingled liner and vintage red lips look. I used the L'Oreal True Match Foundation and Elizabeth Arden Mineral Make-Up as a base, and freshkon contact lenses in Sparkling Gray. You can opt to look a little paler (because she is) but I didn't bother.
Watch the tutorial here for the full lesson!
I think that there are four elements to her look. Don't forget her beauty spot either (that I drew in with my liner) that consists of neutral eyes, wingled liner, dark brows and of course an edgy red lip. Here we go!
1. Neutral Eyes – You want to stick with matte colors here. I used the Urban Decay eye-shadow from the Naked 2 Palette in Foxy which is a matte cream. Apply this color all over the lid and make sure it is somewhat applied heavily. You want to notice a color difference. Then, apply a matte brown to the crease. I used Buck from the Naked 1 Palette You don't have to worry about the outer corner or outer v this time, just apply this color to the crease. If you don't know what I'm talking about, check out this post: Quick Beauty Tip: Where do I put my eye-shadow? and you'll get there. Smoke and blend away with a matte plum like Tease from the Naked2!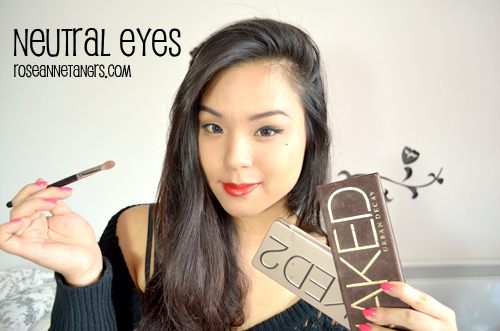 2. Wing Your Liner – The best eye-liner to use is a liquid liner. I'm using the Revlon Colorstay Liner. It's a pen but liquid at the same time, my favourite kind. You want a thick winged liner so draw away! Don't forget to add a beauty spot to your cheek bone as well!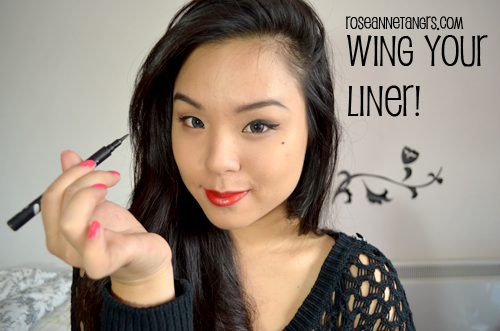 3. Dark Brows – Some-what dark and heavy brows are characteristic of the look. I'm using the Body Shop Brow & Liner Kit and using the black to draw my brows out. A matte black also works for this look! The photo has washed out my brows, it's darker in reality, really, just check out the video!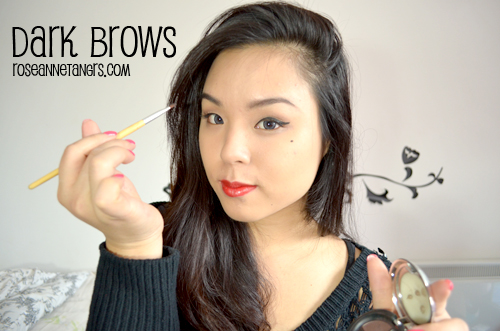 4. Get Red Lips – It would be even better if you were able to get a matte red lipstick but I didn't have one so I used an OCC lip tar in Strutter to do the trick. Remember to use the lip tars with a brush and not straight on for a much cleaner look. You don't want it staining your clothes either because it will! The look kind of reminds me of Snow White too!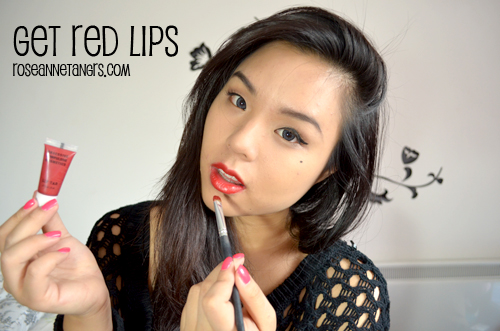 and you are finished!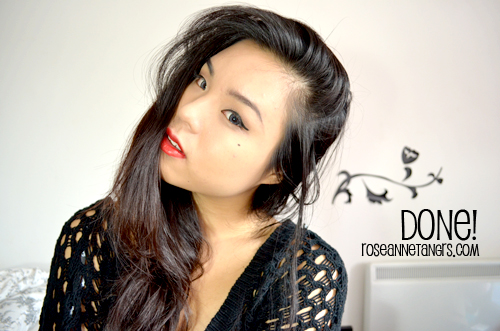 Hope you liked the look!
Love,
Roseanne