Hey Everyone!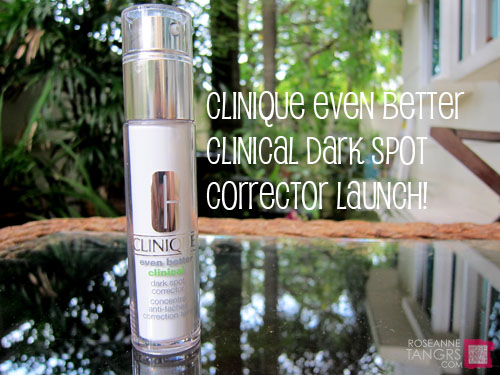 Clean white lab coats, older sales assistants, skin care, and clinical proof – that's what I think of when I think Clinique. It's not uncommon either. Their super sleek counters at the department store are famous for providing hope to the less lucky skinned people, like me. To be honest, Clinique hasn't been on the top of my to buy list not because I think their products are lacking, no not at all, it just isn't the first counter I visit. But that doesn't mean I'm not interested in finding out more about it. Clinique gave me the perfect opportunity to do just that last week when they invited me to preview the launch of their new Clinique Even Better Clinical Dark Spot Corrector. The product has been a stellar star in Australia and the United States already but has yet to make it's debut in Singapore.
I thought it would be fun to show you what a launch done right is like, and a little bit about Clinique's newest product. It was an Oscar themed event so much to my delight, Clinique actually picked me up in a white mercedes cab (Singapore has rolls royce ones too) and personally chauffeured me to the venue at Keppel Bay Suites.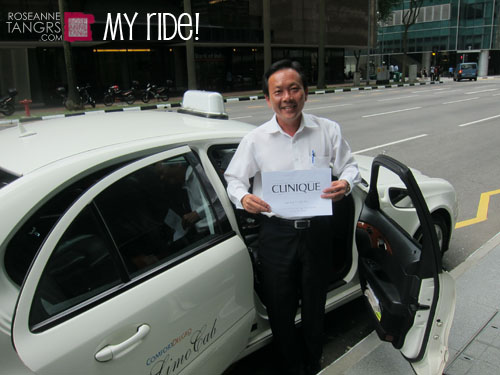 After the ride, I was greeted by a white carpet while about 20-30 photographers flashed their cameras at me like paparazzi. Looking back, I would have walked that runway like it was my own but of course it being my first time, I instead stumbled through it. I don't know how those celebrities do it!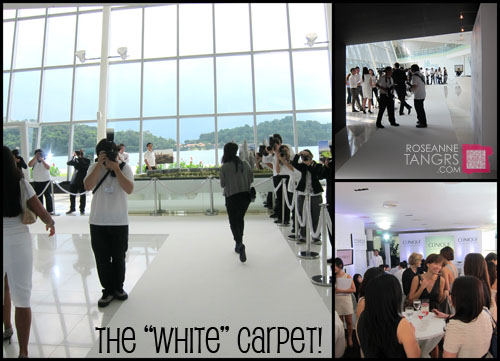 The Event was fabulous. Held at Keppel Bay, they substituted the classic red carpet with a White carpet and it was mostly a white laced party. The press was there from Cosmo, Cleo, Shape, and most of my favourite magazines so it was fun talking to the beauty editors there gearing up for the big presentation.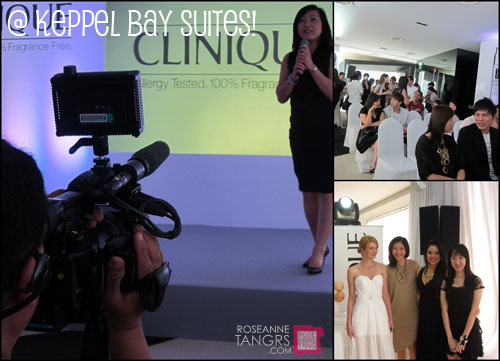 The Clinique Even Better Clinical Dark Spot Corrector is a Clinique's newest damage eraser. It'll take care of sun spots, scarring, age spots, dark spots and discolourations including past blemish marks. It's not a new product globally and has been the number one product in the U.S, France, U.K and Italy for being able to correct uneven skin tone – winning 58 awards and strong consumer ratings online on YouTube and even blogs. This is the first time that it'll be arriving on Singapore shores and uses active ingredients like Curcuma Longa Tumeric Root Extract, Scutelleria Baicalensis Root Extract and CL-302 complex which helps breaks clusters of Melanin produced in the skin.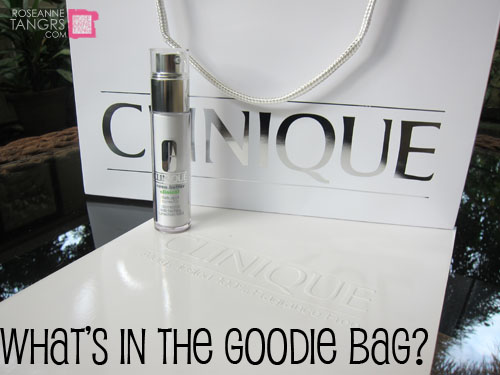 When squeezed onto the hand, it feels like a thick serum and blends smoothly into the skin. It's sort of a blend between a serum and a gel. I'll be excited to see if this baby works in a month but because of it's many awards, I'm looking forward to doing a review on it with before and after pictures. I still have quite a bit of acne scarring to erase and I hope this does the job!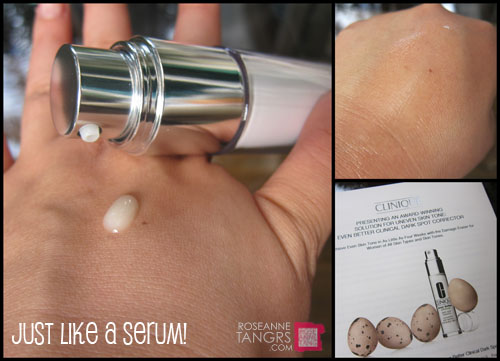 Overall, the even was awesome! It was great meeting other bloggers there like Renee, Charlene, Patricia, Sophia, Kas and even Dawn Yang was there! Here is Esther from Vanity Trove who I met for the first time!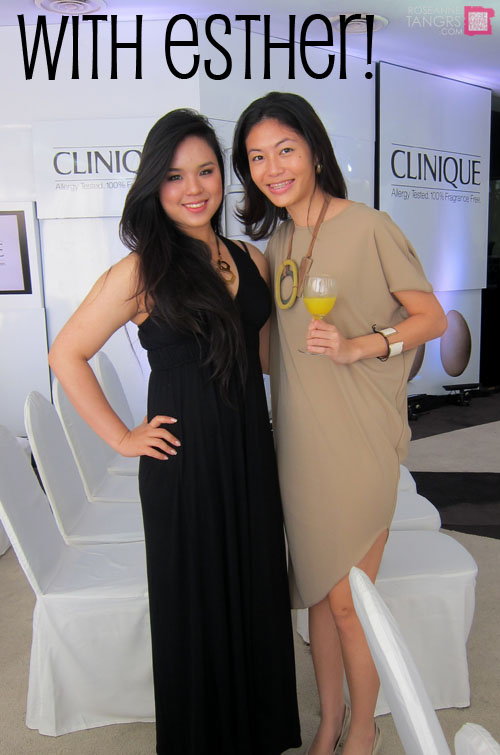 With Bobby Tonelli, a local actor and model!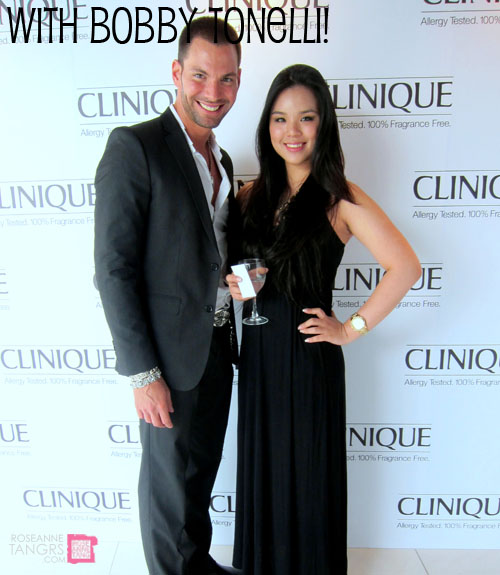 And with Charlene, from Sunbathing Muffins!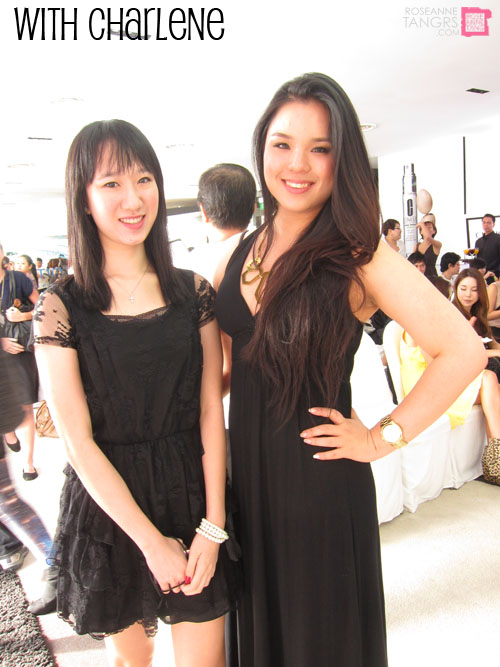 and the beautiful girls from BrandStory, the agency that helped make this event possible!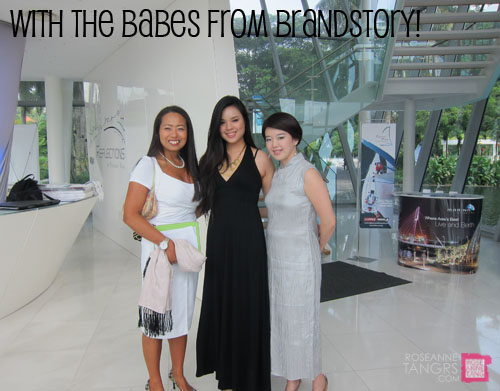 Because it was an Oscar-themed event and I had to dress somewhat glamorously, I chose a black and gold ensemble. I just took my black maxi dress from Forever21, and paired it with a gold necklace I found at Far East at Talismans. I took out my high wedges from Charles and Keith, slipped them on and put my Freshkon contacts and Ardell lashes to boot. I found my black and gold clutch at Far East too and paired it with my Michael Kors gold watch.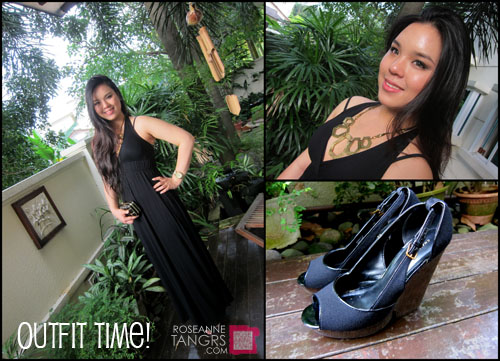 Hope you liked this post and thanks Clinique for inviting me!
Love,
Roseanne