Hey Everyone!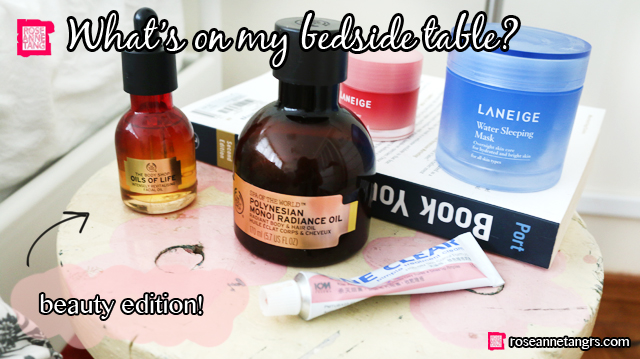 Today I want to share with you the beauty products that I keep on my bedside table! I figured this would make a great post because I never really talk about what I use every single night before I go to bed. I keep these babies on my bedside table because I don't want to forget to put them on and to me, they're really lifesavers due to my now dry skin. So let's get started!
1. The Body Shop Spa of the World™ Polynesian Monoi Radiance Oil
This an absolute must-have for unwinding before you sleep. I love this so much and it smells so good. The Body Shop Spa of the World range is a recently released body care range that incorporates beauty rituals from diverse parts of the world.  Whether it's taking Kukui oil from Hawaii or clay from the Himalaya, using this body range feels really like having the entire world's beauty rituals right in your bathroom. It's amazing!