Hey Everyone,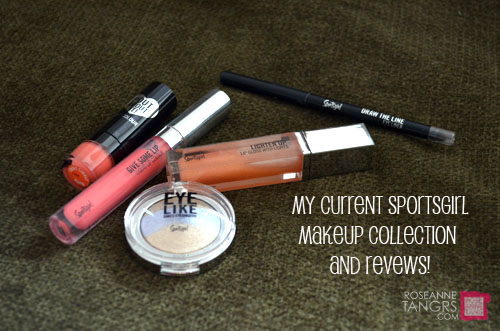 Every now and then you stumble across a make-up brand that may not be plastered on everyone's hall of fame. Today I'll be talking about Sportsgirl Make-up. To many Aussies, you probably know this as a place to find your new Spring dress or that cute skirt but I've tried a bit of their very affordable make-up line and I have to say that I am in love with their lip products. I thought it might be fun to do a little post on the Sportsgirl Make-Up items that I have tried and give you my two cents on each of them.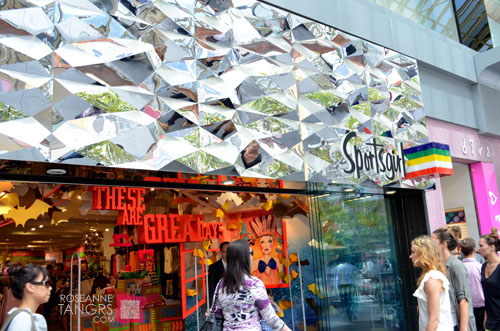 To the rest of the world, Sportsgirl is a clothing store for girls. I personally am a fan of their clothes, they're very up to date, trendy, fun and colorful and offer a range of clothing lines to suit all personalities. I have to say that their sales are magical. You can visit their store at http://www.sportsgirl.com.au. In fact, it's all over Australia I believe and there's quite a number of stores in Melbourne. They're known for being fancy lookin'.
In the store, they usually have a wide table with their make-up line displayed in jars and stacked nicely. There's this new thing called Pick and Mix. Basically, you pick a few items and you get it nicely wrapped. Makes for a great gift I reckon. Sportgirl Make-up tends to be pretty affordable, about 7 to 10 dollars a product and they have a few palettes and a newly released body product line as well. Kind of reminds me of Topshop make-up.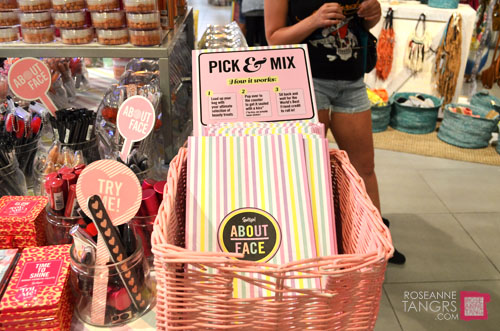 So, enough of the getting to know you jibber jabber, let's look at what I've got.
1. Liquid Lip Colors and Lipglosses
I have to say my favourite products from the Sportsgirl Make-Up bar has to be their lip glosses. Now you probably don't see me as much of a lip gloss fan and honestly I'm really not cheering on the sidelines for sweeping sticky strands of hair when the wind blows, but I do love these. I have been sporting Summer Holiday in my Spring Faerie look and it's just such a beautiful coral pink that goes well with any day look. The lip gloss with lights actually lights up when you twist the cap and it gives you a pretty finish as well. I recommend their lip glosses. They wear nicely and they aren't sticky, something M.A.C should learn from eh?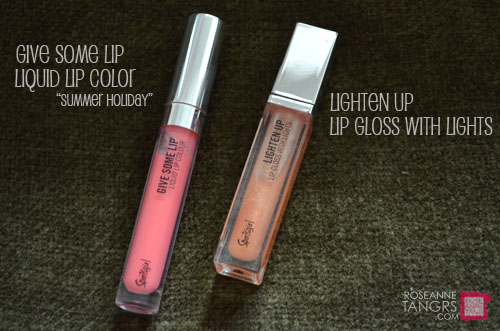 2. Sportsgirl Draw the Line Eyeliner  
Good eye-liner, one of the best I've tried. It's pigmented, it's retractable, it's 9 bucks, I couldn't have it any other way. It does stay on for a fair bit of time but it does start to bleed just a little bit after more than a few hours. But that's after maybe five or six and all eye-liners really fade after that. For the price I'm paying, I think it's for sure worth checking out.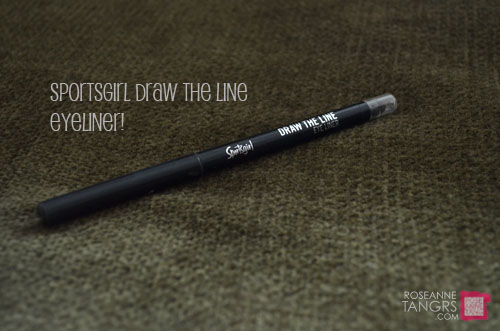 A smooth, pigmented line.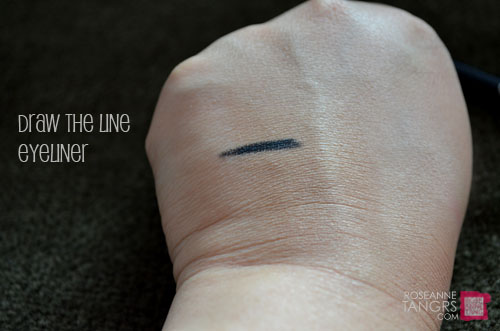 And of course you've seen the next two products in my last haul. Honestly, the trio baked shadow could be more pigmented. It didn't produce stunning results but I think when you use it as a wet shadow, it's fine. They have a number of palettes available as well as quads retailing for like nine dollars each. I have yet to get to know this little number so I'll be sure to update you!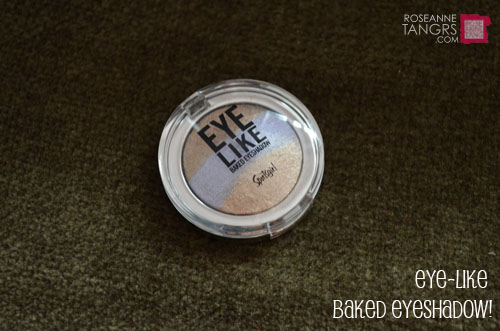 And the Pout About It Matte Lipstick. It's ridiculously pigmented and it goes on smooth and doesn't dry too dry at all. It's a great lipstick. They have a few other ones as well that they change up quite frequently according to the season so most of the products are limited edition. Right now it's spring hence the Fruit Tingle.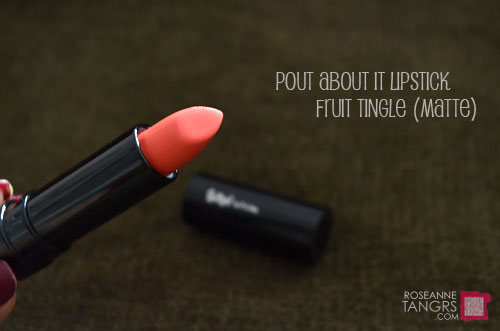 So there we have it, the Sports Girl Make-up I currently own and a few shopping ideas to add to your list besides that dress you've been eyeing for a while now.
I say head for the lipglosses and liner!
Have you tried anything from Sportsgirl?
Love,
Roseanne