Hey Everyone!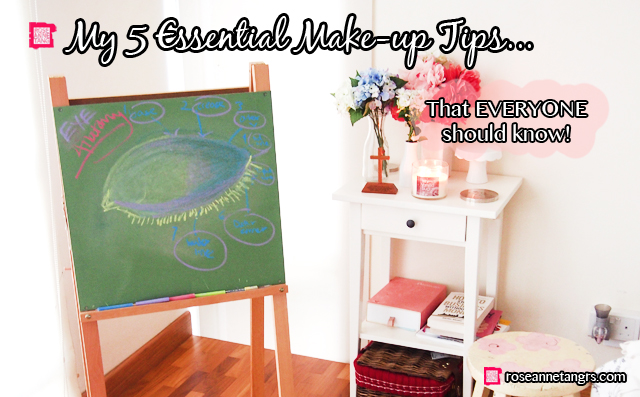 Some may say that when it comes to make-up, there are no rules. I have to..half agree. Yes it's great to be creative and have a blast, but if you don't have a basic understanding of a few principles it can make it a little bit harder. Whether it be tools, technique or theory – there is a lot to be learned and when you've solidified a good foundation you can have even more fun! Here are five make-up tips that I believe everyone should know. They're essential!
1. Follow your natural contours – your face is your BEST guide
When make-up artists come straight out of school, one thing I notice is that they always follow the template that they learned at school no matter what eye shape they're working on. And that's not a good at all. Similarly, you can't believe that all shapes of faces were created equal. The best trick is to follow your natural contours. Take a moment and feel where your face shape is – where your eye pops out of the socket (that's the crease) or where your cheeks sink in (that's where you contour). Every face is different and to be honest when you're doing make-up, the face is the best guide. For me, I use it as a map and when I do, I can basically enhance the features that are already there. It's my make-up secret. I observe where the eye folds in and gradually add shadow to it and I observe where light hits the face and where shadow forms to create a look that suits the person I'm doing make-up on to a T.
-----> Read More