Hey Everyone!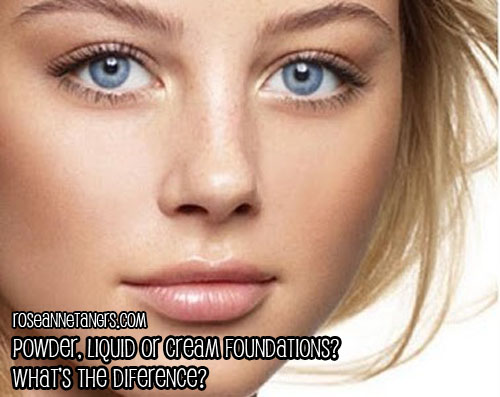 (image credits to Google Images)
With so many varieties of foundation, it's hard not to scratch your head at the shelves when you're looking for one that's suitable for your skin. So here's a guide to the different types of foundation – their consistencies, the best way to apply them, and also what skin type they're most suited for. Hopefully, these tips will clear the air.
1. Liquid Foundation 
Description: Liquid foundation is probably the most common type of foundation out there. It usually comes in screw top or pump bottles and are usually in the consistency of sauce or syrup, not to say that they are suitable for consumption, ever. Most liquid foundations also can vary in consistency, whether thicker and lighter, which can give hints as to their coverage, how long they will last and how good it will feel on the skin. To be honest, liquid foundations for me have the most natural and flawless finish (obviously will depend on the type of foundation used). Just because a liquid foundation is more "liquidy" doesn't mean that it has less coverage (from experience).