Hey Everyone!
There are a few ways that I make sure that I keep on top of makeup trends! Other than watching what people are doing on the street, I also make sure I observe what make-up is being put on the runways and done for celebrities at big award ceremonies like the Golden Globes 2014 that recently happened. Here are my top favourite looks from the Golden Globes and what I think is trending.
1. Pop of Color Lips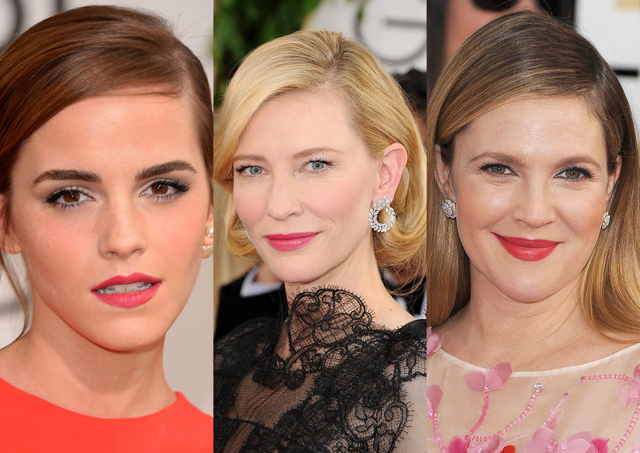 Thankfully, this is probably my favourite trend of all. A pop of color on the lips whether it be pink or orange or even a burst of red is what I like best. I mean, it's the Golden Globes so any color that really brings out your skintone and ties your entire look to be red carpet is really something I look forward to seeing. I think Emma Watson did this beautifully with a floral hot pink and nude eyes. She looks so sophisticated because pink and orange have been best friends ever since the ombre lip trend started. I also really love how Cate Blanchett's hot pink lip just gives life to her elegant black lace dress and pairs nicely with her pink blush. Drew Barrymore sports a warmer toned lipstick with a slight orange undertone making her look even younger and fresher.