Hey Everyone!
Everyone does monthly favourites, weekly favourites, but how about the stuff that you keep on going back to time and time again? These are my favourite products that I can't live without. I haven't been able to find good substitutes in Singapore for them and I feel like they're the best products I don't mind going to the store again and again for them! Let's start shall we?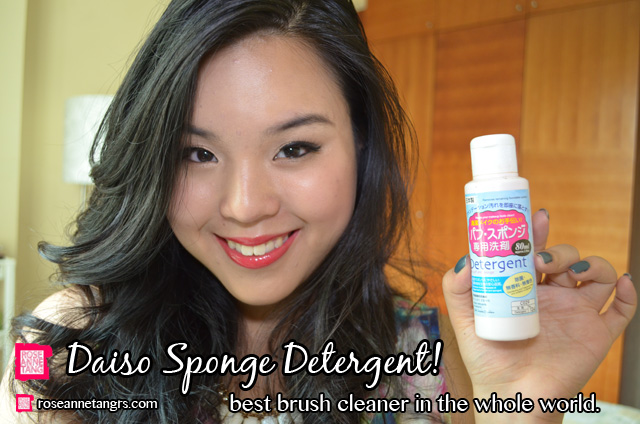 #1 Daiso Sponge Detergent:
Getting a good brush cleaner is absolutely essential to making sure you have perfect make-up every time. Clumpy foundation on a dirty brush leaves you with streaks. I don't know about you, but I remember how hard it was getting foundation off my brush – it just wouldn't melt off with your standard counter brush cleaners. Now introducing you the Daiso sponge detergent! It's 2 dollars and it's all you need. Seriously, all you need. Foundation just bows down to the stuff and melts right off leaving your brushes looking absolutely clean and new! It's the only brush cleaner I use and will use. How can you beat 2 bucks right?