Hey Everyone!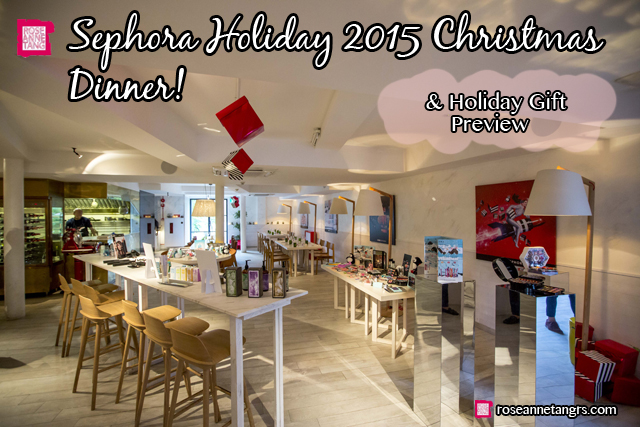 Aren't you glad the holidays are nearly here! I'm so excited. Of course along with the holidays comes the season of gift giving and I was happy to attend the Sephora Holiday 2015 Christmas Dinner earlier this week. During the dinner, we got a sneak peek into what sets and beauty gifts we can get for our loved ones this Christmas so let's take a closer look at my favourite ones!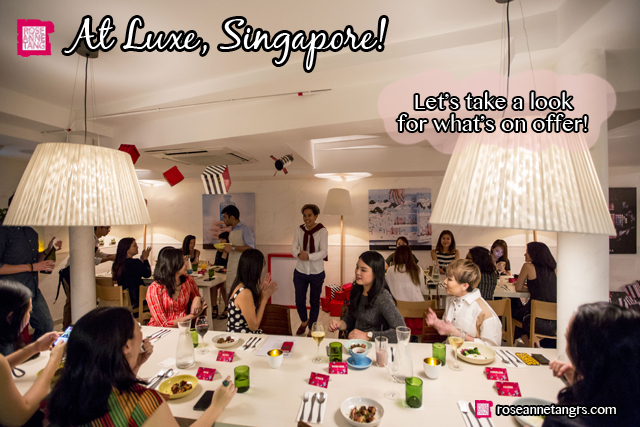 To be honest, I thought Sephora had the best and most interesting gifts this year. I feel like Sephora brand products are actually a bit underrated – they're always super on trend and their products are not bad at all. Some key things to look forward to is the Sephora Advent Calendar (SGD$69) filled with bath and accessory suprises including little gifts from fizzing cubes to eyeshadows and lip pencils. It makes a great early Christmas gift so you can start counting down on December 1st. I also thought the Color Wonderland Sephora palette (SGD$85) featured below on the right is very impressive. There are so many shades of eyeshadow and even highlighter that you can use and it's similar to opening a wonderous book of color. I really like it. I noticed a lot of mini book palettes as well. It is certainly an extensive collection you should check out.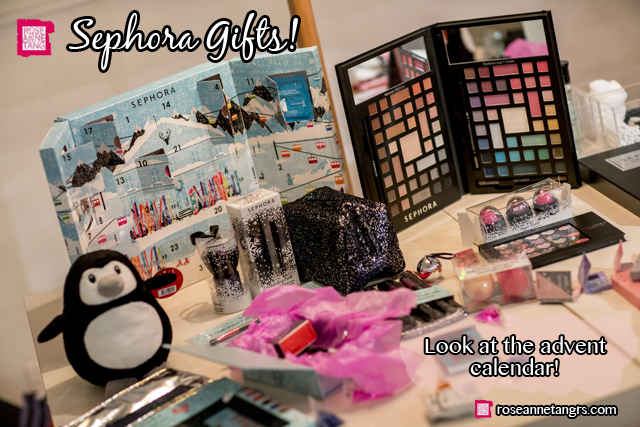 If you're into Too Faced like I am, then you're in for a treat! The Too Faced Le Grande Palais (SGD$80) set is amazing and features 18 pigment rich eyeshadows (mostly an amazing glitter texture), bronzer, blush, highlighter as well as mini mascara, primer and a melted lip color. If there was anything I'd ask for this Christmas, it would be this! They have also done really cute mini versions of a lot of their most well-known products that make great sock stuffers or presents.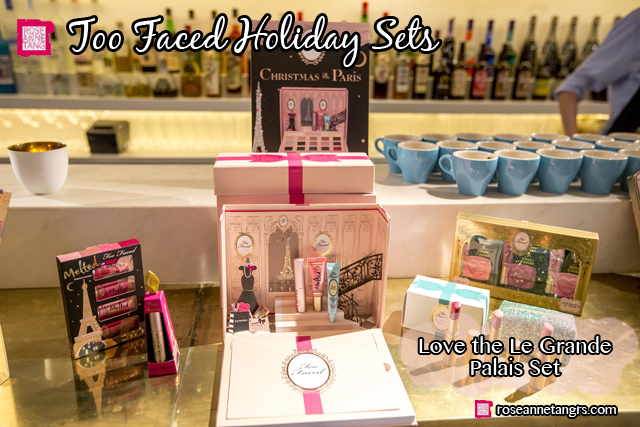 Marc Jacobs was also the talk of the night with their Sofia Le Marc Collection (SGD$65) this Holiday 2015. This collection features five mini muse-inspired velvety Le Marc Lip Creme lipsticks. They are so adorable and come in a mini chic clutch. The Marc Jacobs Style Eye-Con No. 20 (SGD$145) is also an amazing eye palette that contains a mix of shimmery metallics and buttery mattes.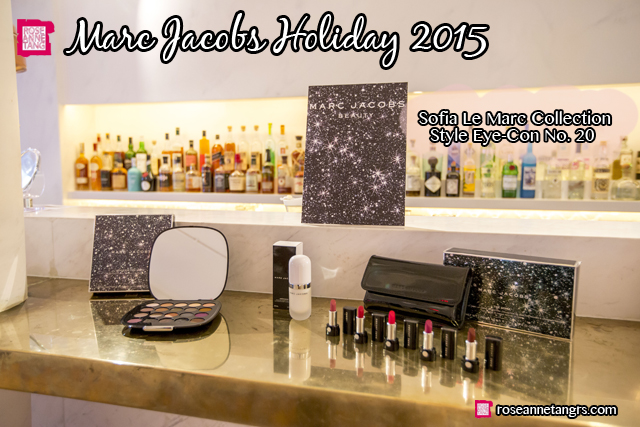 Tarte's Holidaze Collection's eye opener was the Tarte Light of the Party set (SGD$79). It's similar in product offering to the Too Faced Le Grande Palais but it has 24 eyeshadows instead of 18 and it contains a double ended eyeshadow brush. I love the motif this season, sort of like a fun aztec design that is really quite pretty and dazzling. Another notable product not featured here but possibly in an upcoming video is called Nude Stix (around the SGD $30 range) – think make-up in creamy sticks only. You can bring them along as touch-up or easy fixes on the go! I got to bring some home so hopefully I can do a review soon!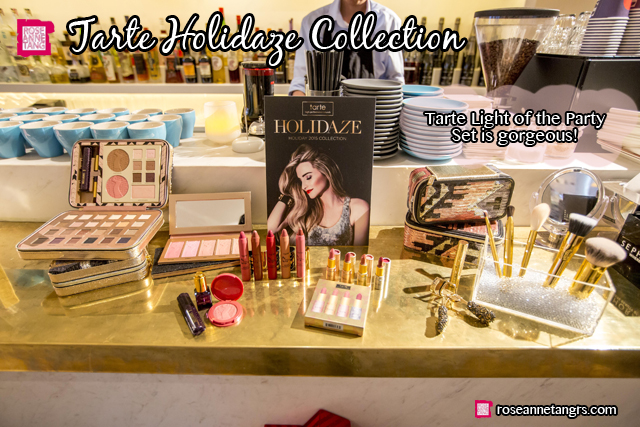 Overall, it was a fantastic night. Sephora took up the Luxe restaurant in Keong Saik which happens to the next street to my office and the food was a fusion of western with Singaporean notes as well. Our appetizer was the octopus with a bit of sambal to it. I loved the Mulled wine which was delicious and very nostalgic.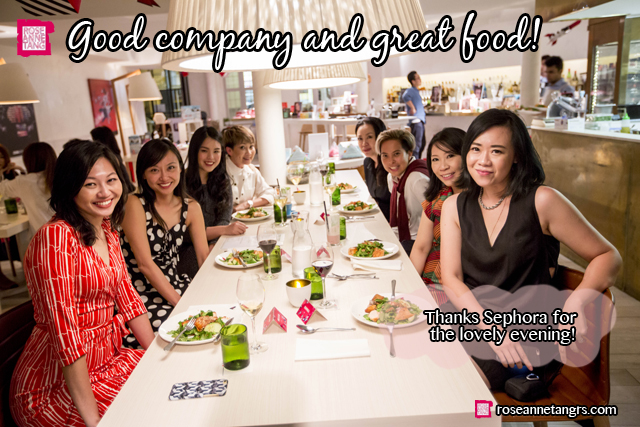 We ended the night making terraniums! It was a fun little activity. By the way, in exciting news – Sephora has just recently acquired Luxola.com and Luxola will no longer be Luxola but will become Sephora.com in the coming months ahead. I still remember when Luxola JUST started out and what an amazing journey it's been for them!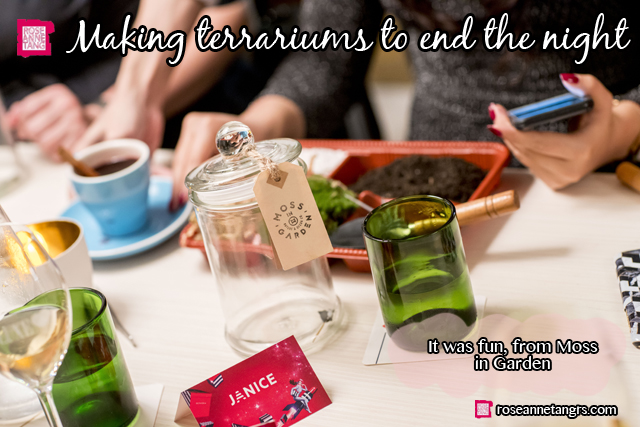 Thanks so much Sephora for having me! I hope you were able to see more of what you can get your friends this Holiday season at Sephora! There's lots to offer, even more so I think than last year. Also if you're interested in gifting your friends one of my make-up classes, I have lots in store! Follow my adventures on @bloombyroseanne on instagram to stay updated! Pictures in this post were kindly taken by the event photographer.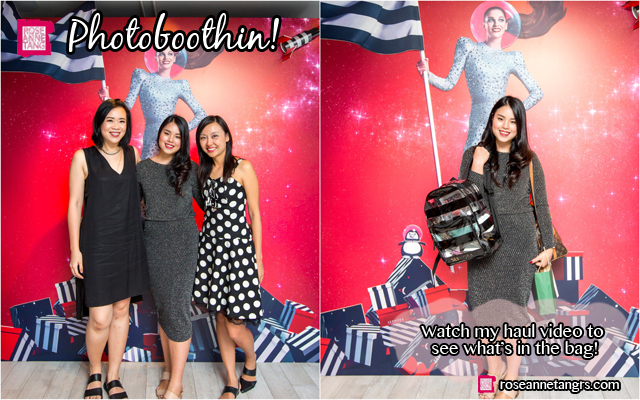 Love,
Roseanne