Hey Everyone!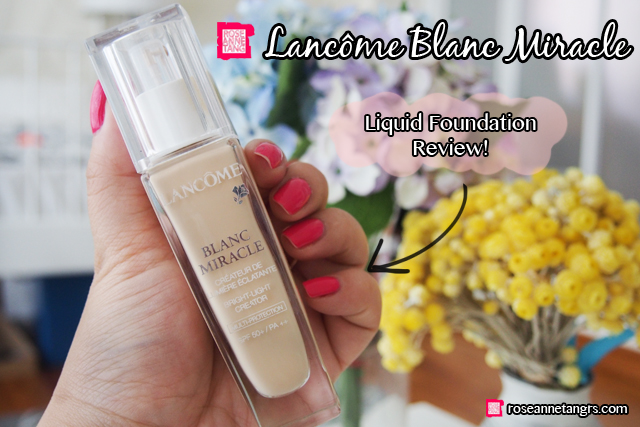 Today I thought I might do a foundation review! It's been a while since I've done one because my skin has been breaking out so badly. Thankfully though, it's on the road to recovery. It's like unpredictable weather really and it can go crazy in a matter of days and heal up in just the same time. Melbourne weather. I've been trying out the new Lancôme Blanc Miracle Bright Light Creator liquid foundation and I've been really impressed by it's coverage and lightweight feel.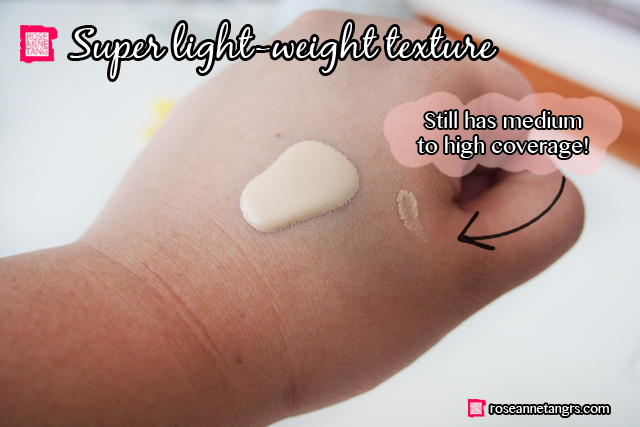 The Lancome Blanc Miracle was first launched in 2011 and was extremely popular because it gave you Aura-Bright radiance and was long lasting. In fact, it was the the number one best selling whitening foundation in Asia! You might think that it's just another foundation, but Lancôme has really put a lot of effort and research into it's new formula. Now in 2014, the Lancome Blanc Miracle is now re-formulated offering a higher SPF protection at SPF 50 PA++, a spectacular brightening effect, sensitive skin friendly with natural ingredients, and a "fit and fine" texture. It's a lightweight and comfortable foundation that gives you great coverage without feeling heavy.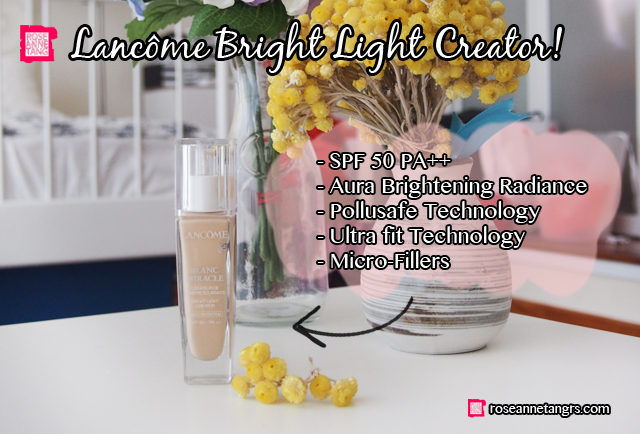 So how does it really fare? It can be so hard finding a balance. Foundations that provide really great coverage are sometimes way too thick and foundations that are thin and light weight feeling sometimes provide no coverage at all. I love foundations that defy that and the Lancôme Blanc Miracle is for sure one of them. It is so lightweight. When you pump it out of the bottle, the foundation is rather runny and very liquid like. I find it thin enough that I can spread it out with my hands and not need a brush. I simply use one finger and dot my face and then use my hands to spread it out evenly. Of course a brush works too!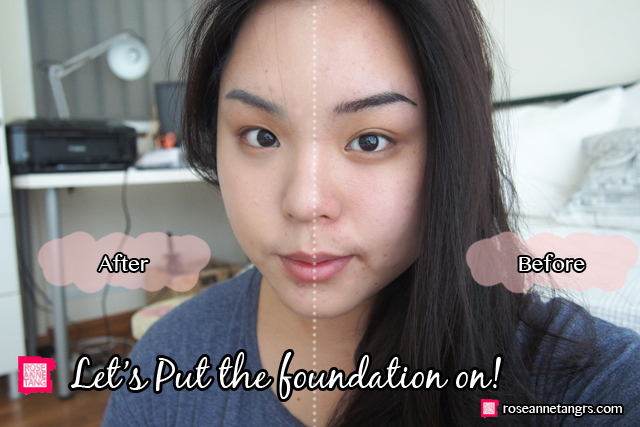 Surprisingly, despite it's lightweight texture, it gave really great coverage. It's about a high to medium coverage and was able to cover acne scarring which I loved since I have a lot of that. I also like how it really did improve my skin texture instantly without making it cakey as you can see when I applied it to half my face so you can compare it to the other side which has no foundation. I do look more fair without making me look like I'm wearing a mask. Overall, it looks really natural and it does brighten up my complexion a fair bit.  I love the lightweight feel that it has and it's ability to spread very nicely and evenly over the skin. I heard it also has the Lancome Ultra Fit technology that allows it to create a very fine film on the skin to even out pores and make you look tons more flawless. I can really see that here. I give it a 5/5, no complaints and it is for sure something you need to check out the next time you're out make-up shopping!
Love,
Roseanne